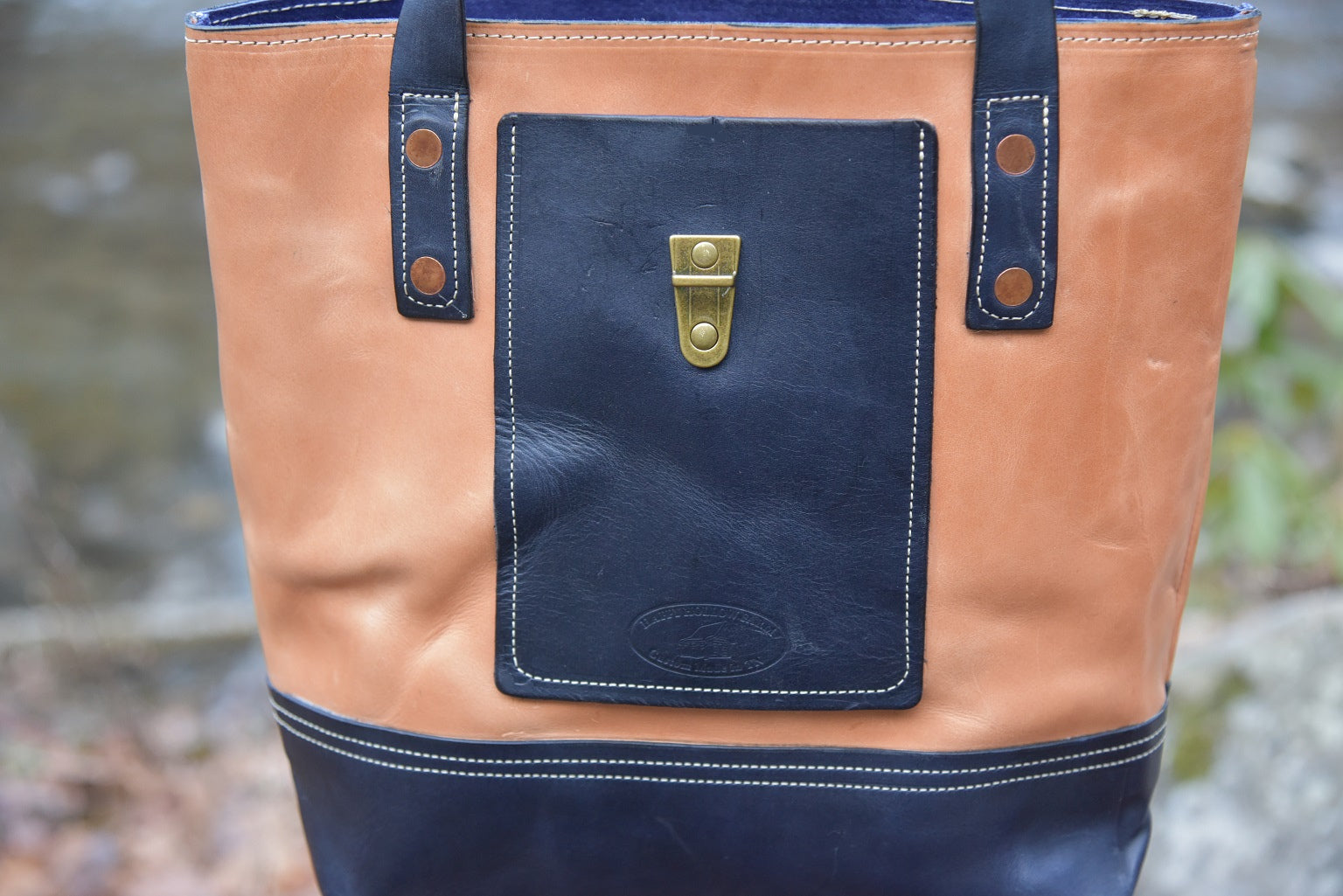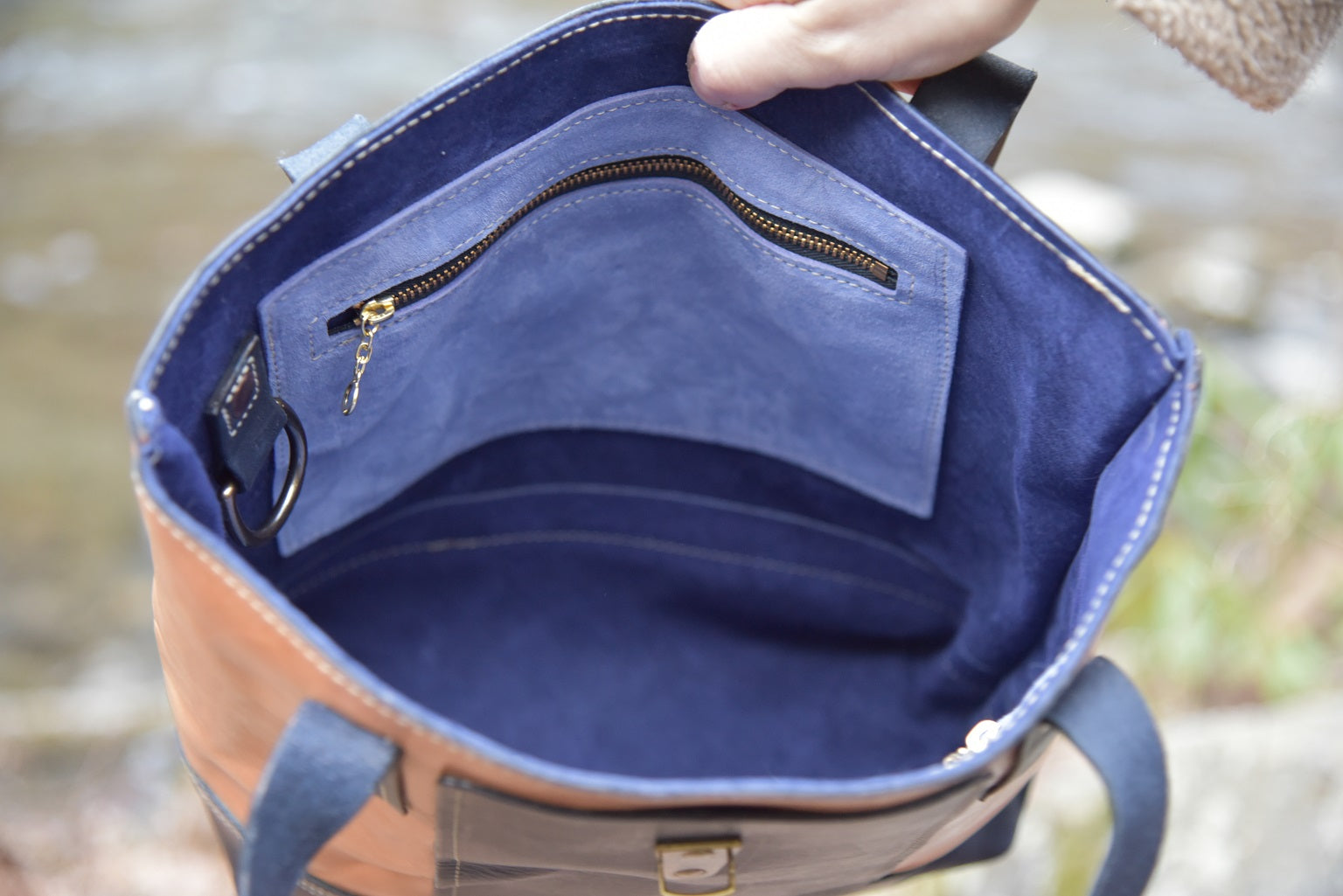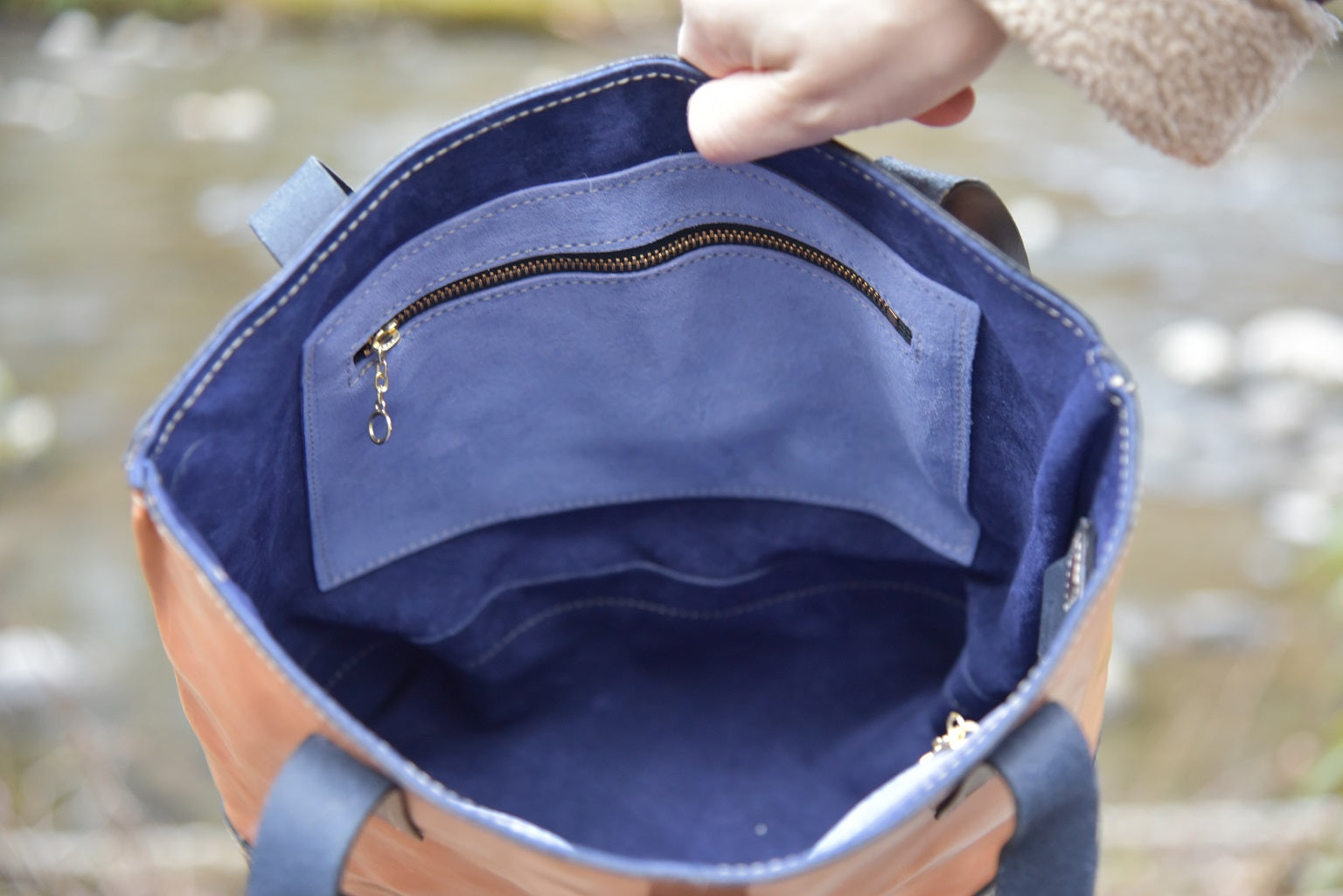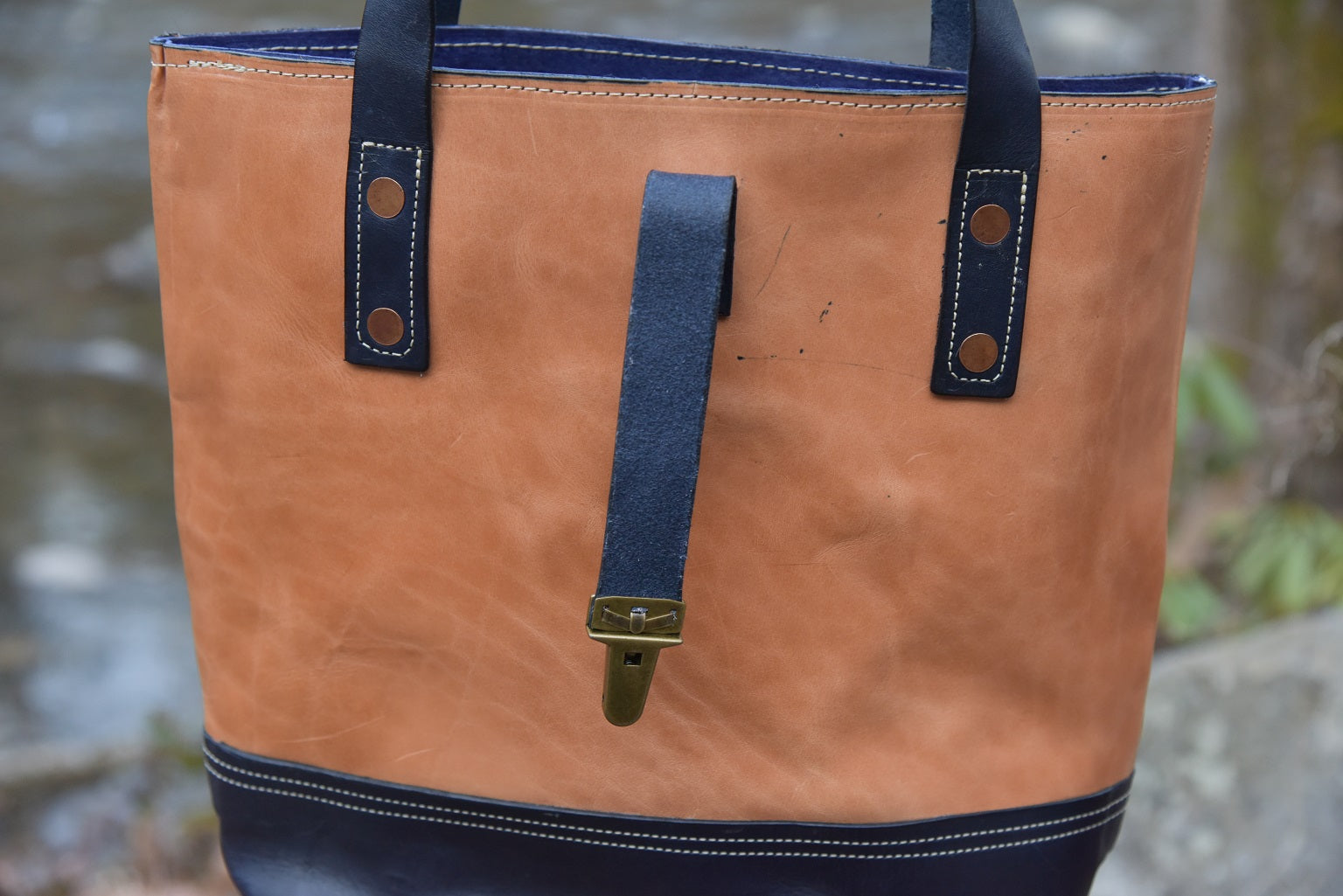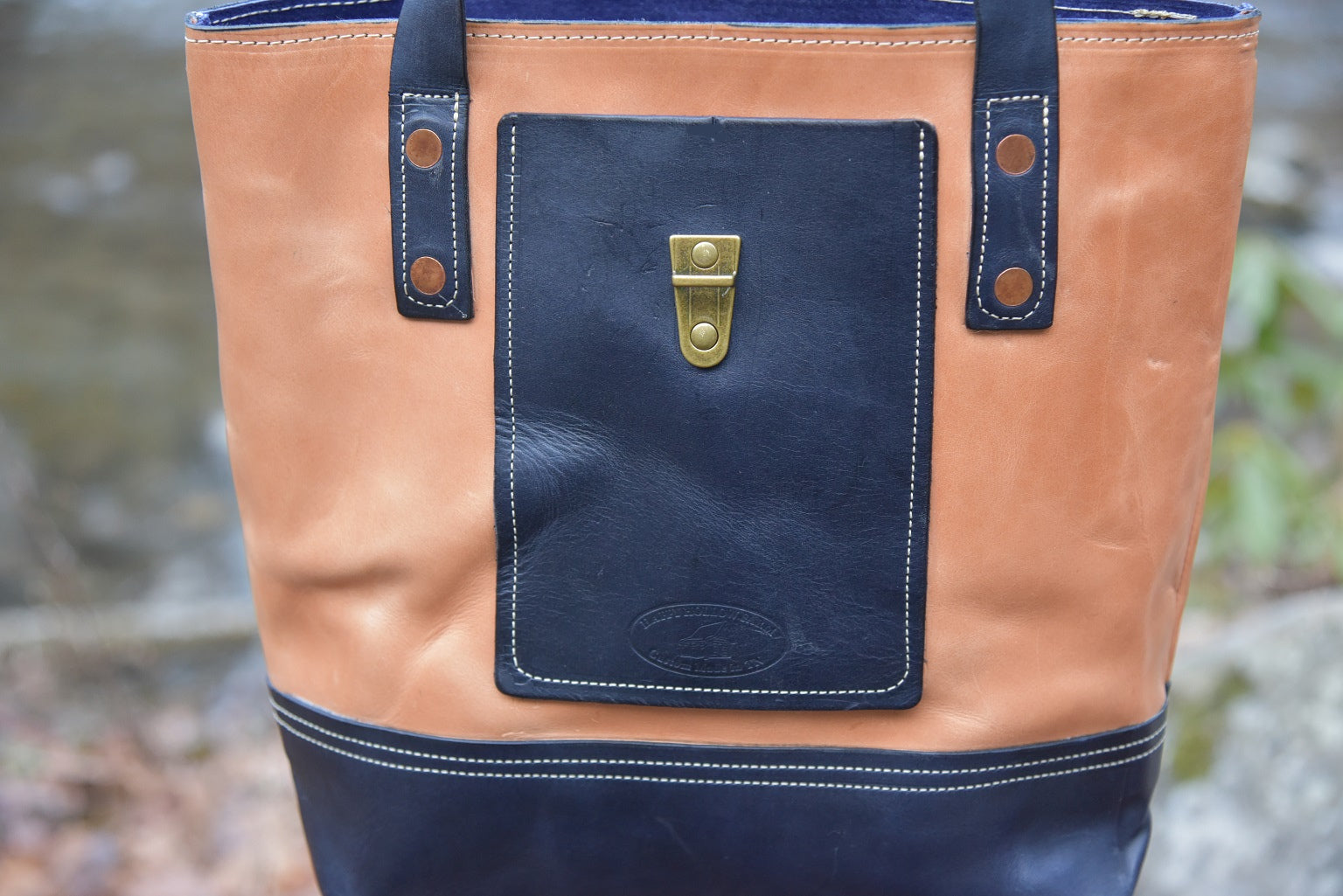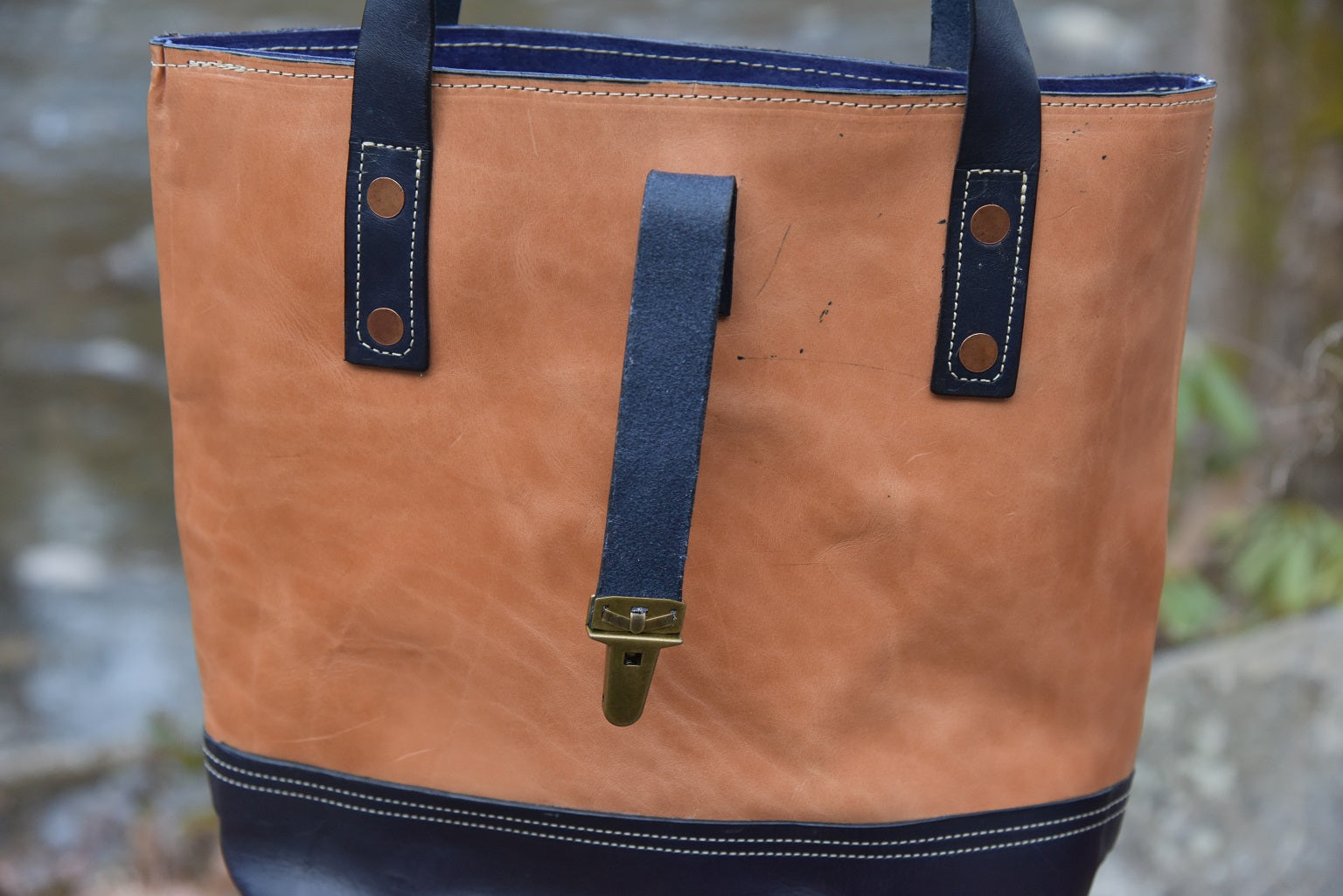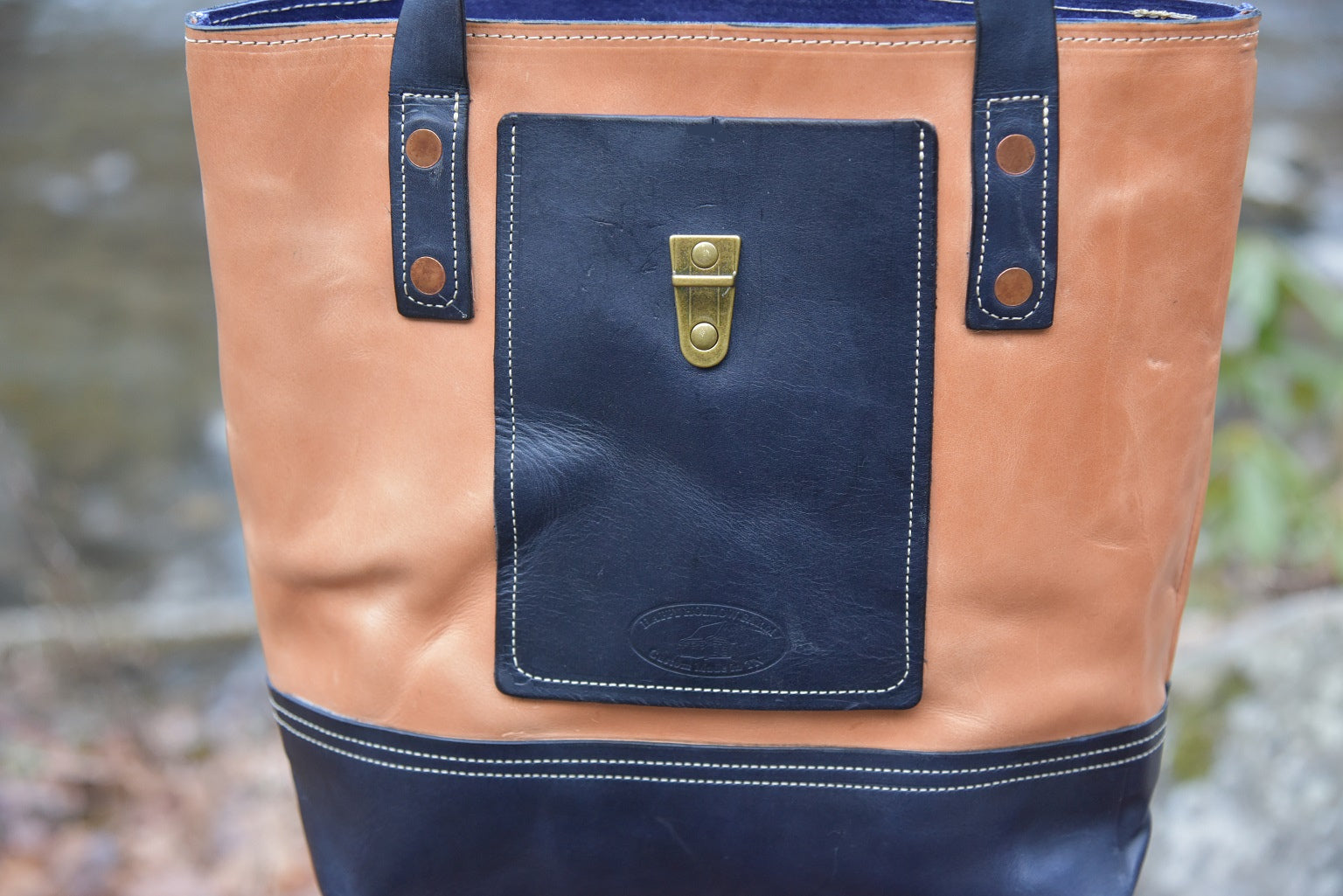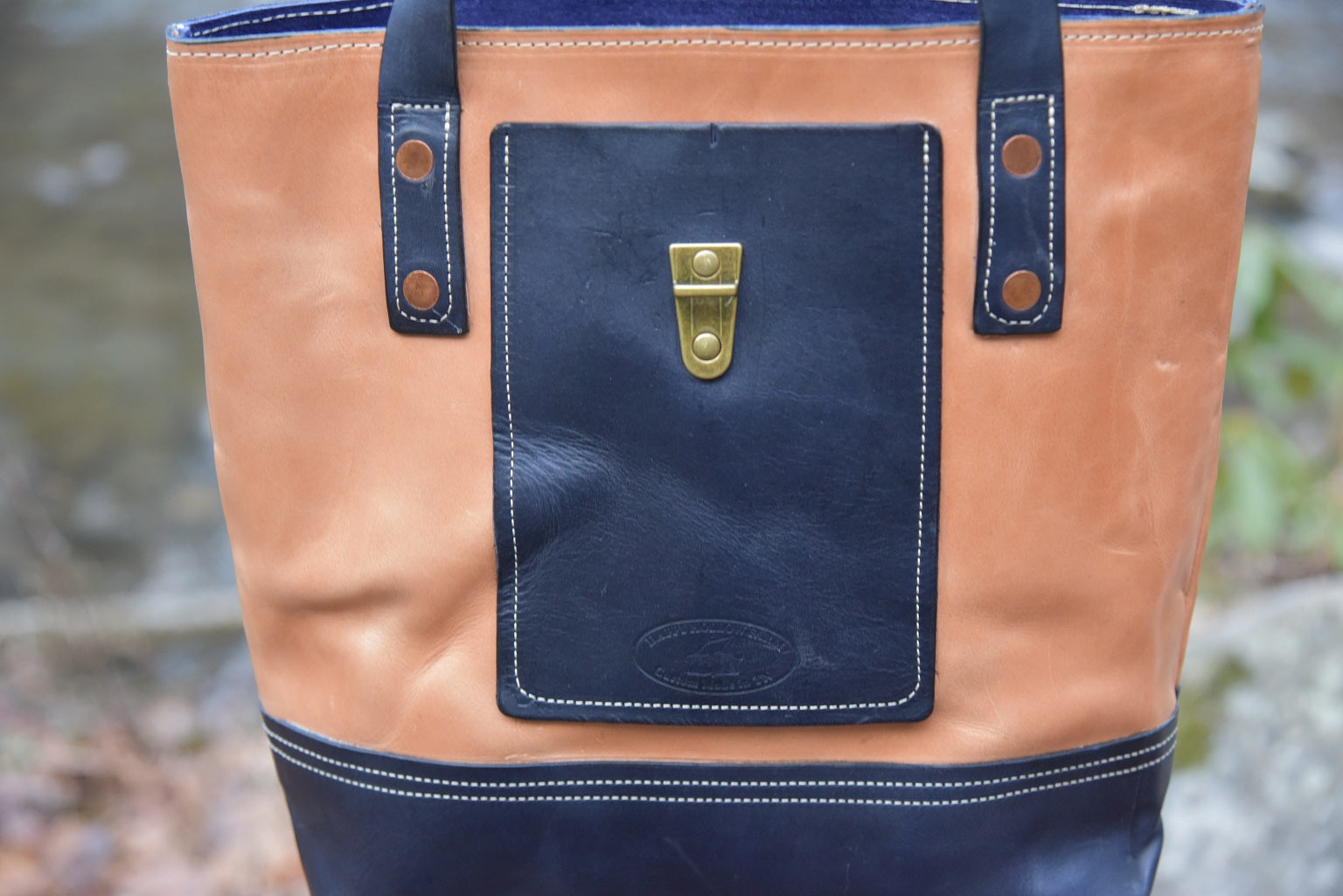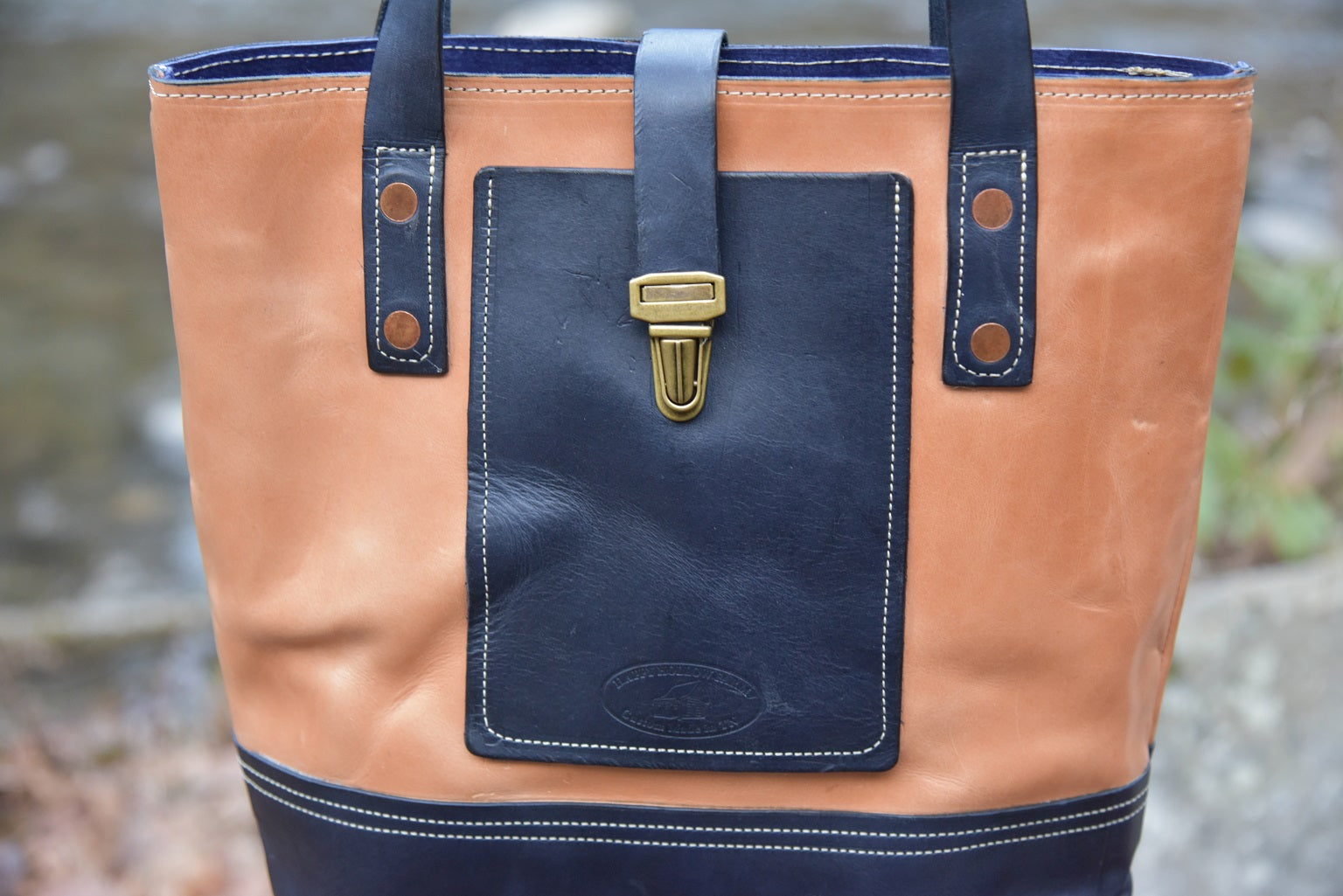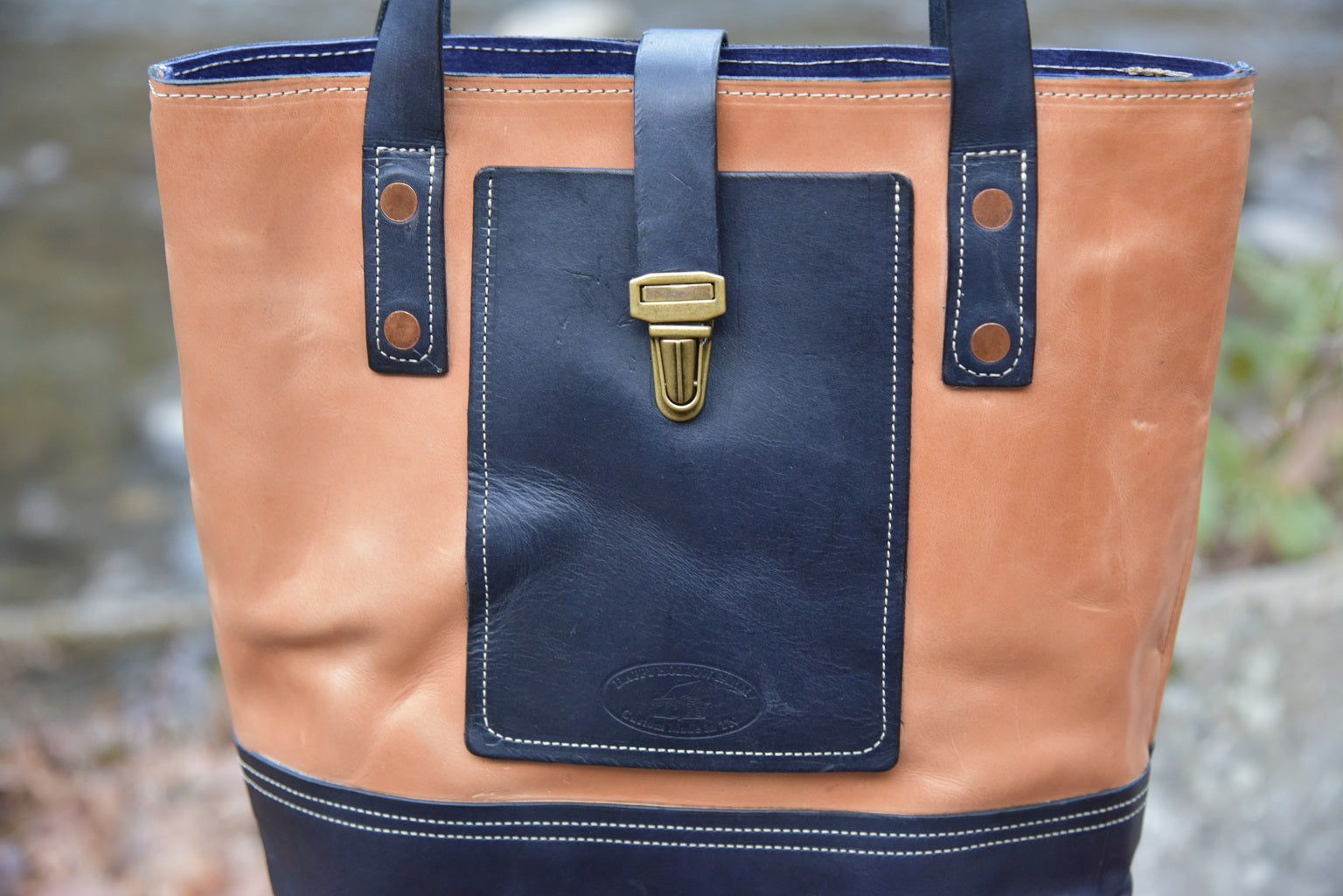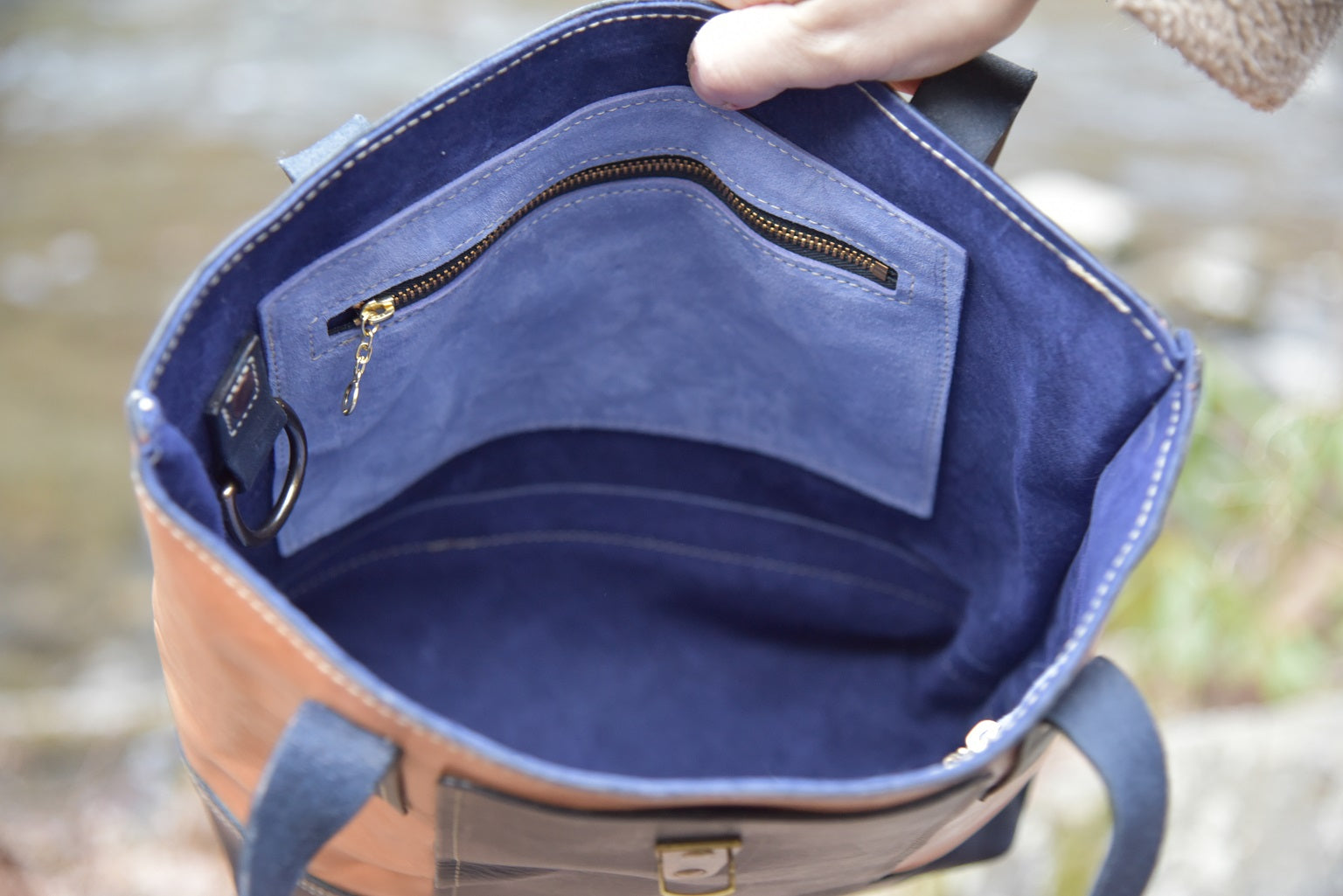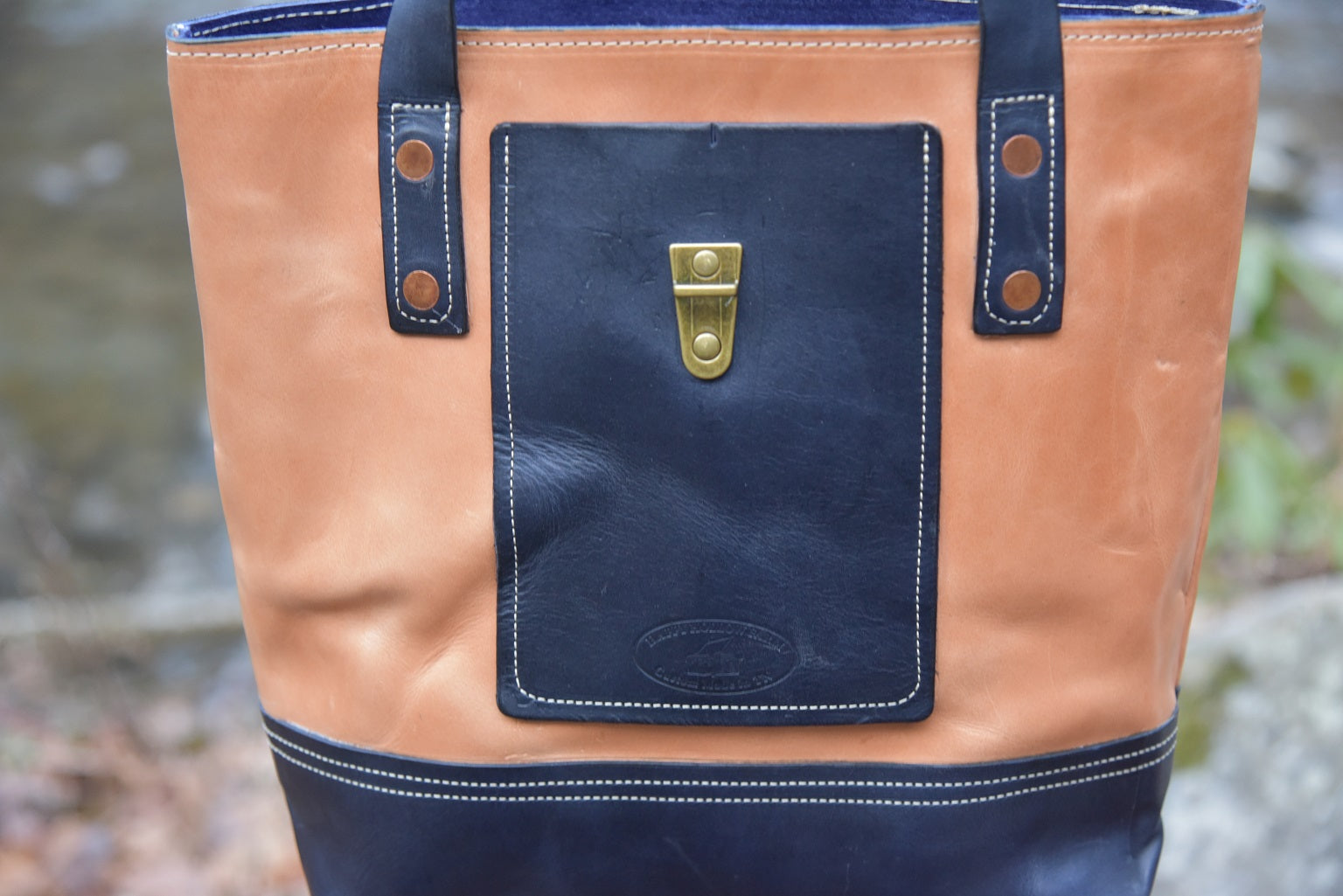 Special Russet Navy Tote
Strap Type:
Shoulder Strap
Hand Made In Tennessee
This exquisite tote is handcrafted with full grain vegetable tanned leather in a chic russet and navy combination. Classic yet modern, two sizes offer versatility for any lifestyle, effortlessly complementing your wardrobe. An ever-lasting classic, treat yourself to a piece of luxurious craftsmanship that is handmade with the utmost attention to detail in east Tennessee.
The medium and large tote includes an exterior technology pocket, and interior two zipper pockets and a key fob.

Choice of options (included in the price); Strap type: cross body or shoulder straps and a choice of top zipper or tuck lock closure.
Crossbody strap is 50 inches and adjustable.  Shoulder straps are 28 inches and are double sided and sewn for strength.
All exposed edges are finished in a four-step process to seal and finish the edges and improve durability.   
We suggest that our products are an incredible value when all things are considered.  Want to know why? click here
Available in two sizes (Medium and Large).

Medium width is 15 inches (381 mm), 10 inches high (254 mm) and 6 inches deep (152 mm).
Large width is 18 inches (457 mm), 12 inches high (304 mm), and 6 inches deep (152 mm).
High quality leather may require periodic maintenance. As the leather may become dry or dirty in normal use. We recommend a high quality leather balm to clean and condition. There are many available to choose from. We use and recommends Smith's Leather Balm which you can find in the accessories collection on our site. Smith's Leather Balm is natural and only made from organic cocoa butter, organic beeswax and 100% Pure Sweet Almond Oil