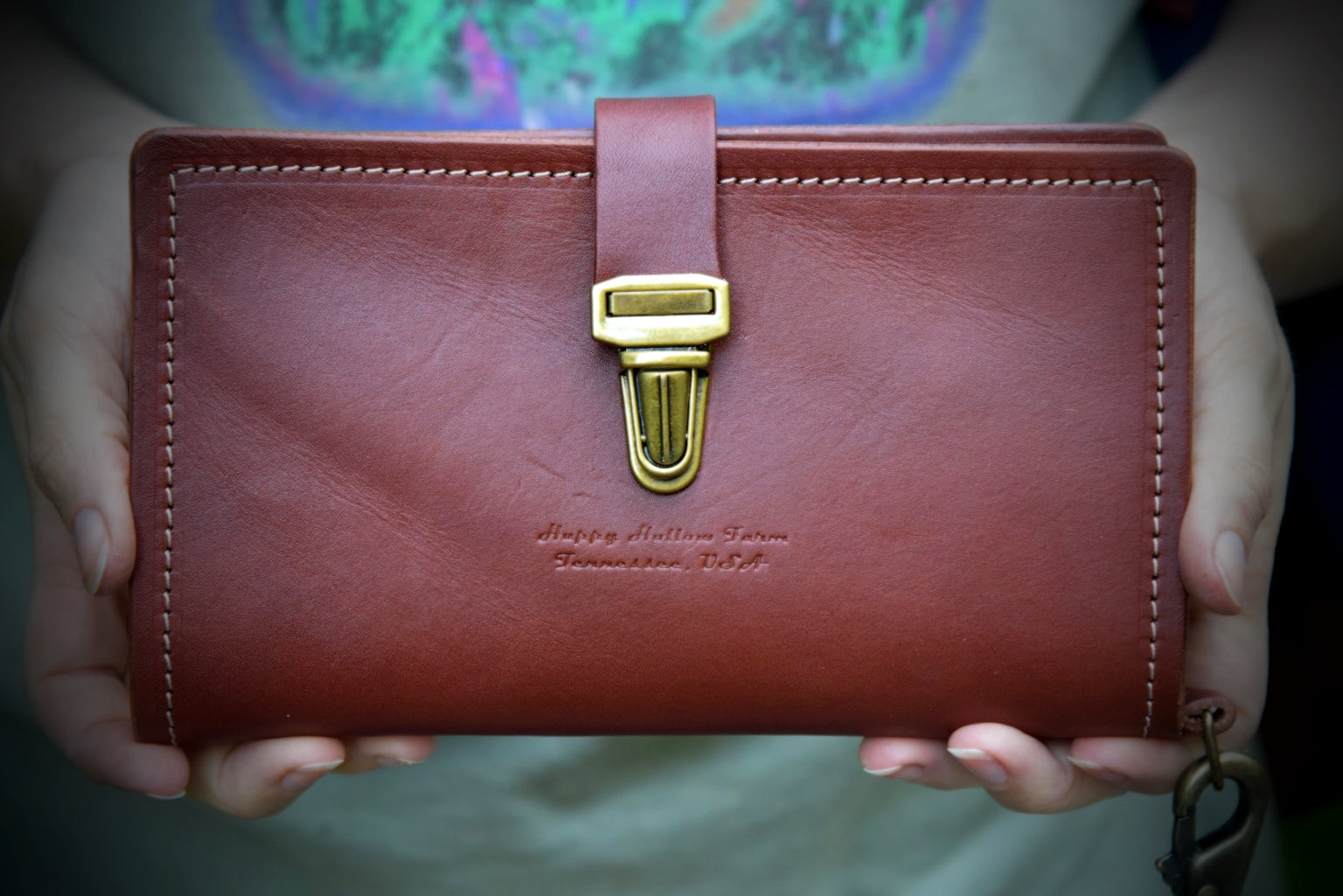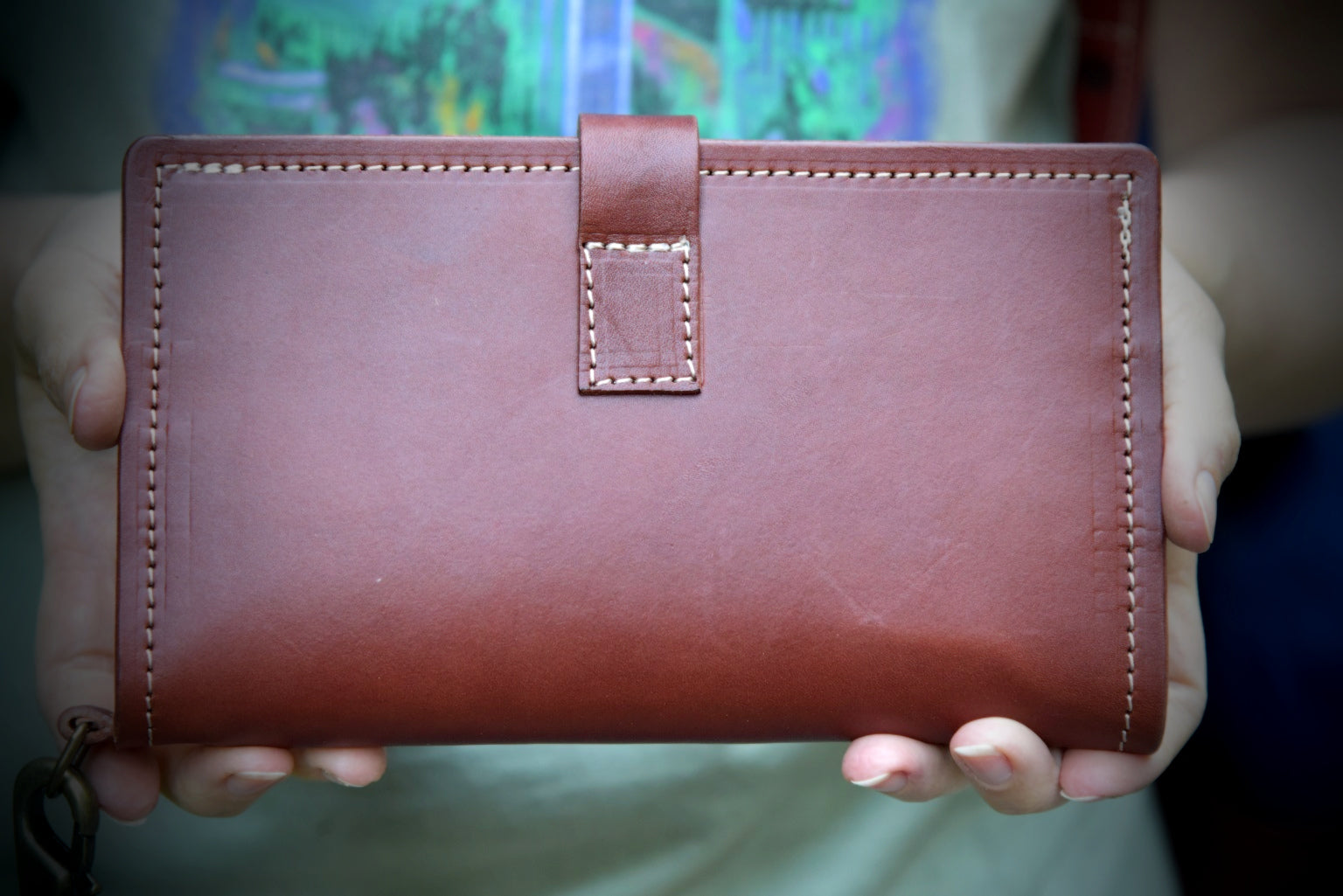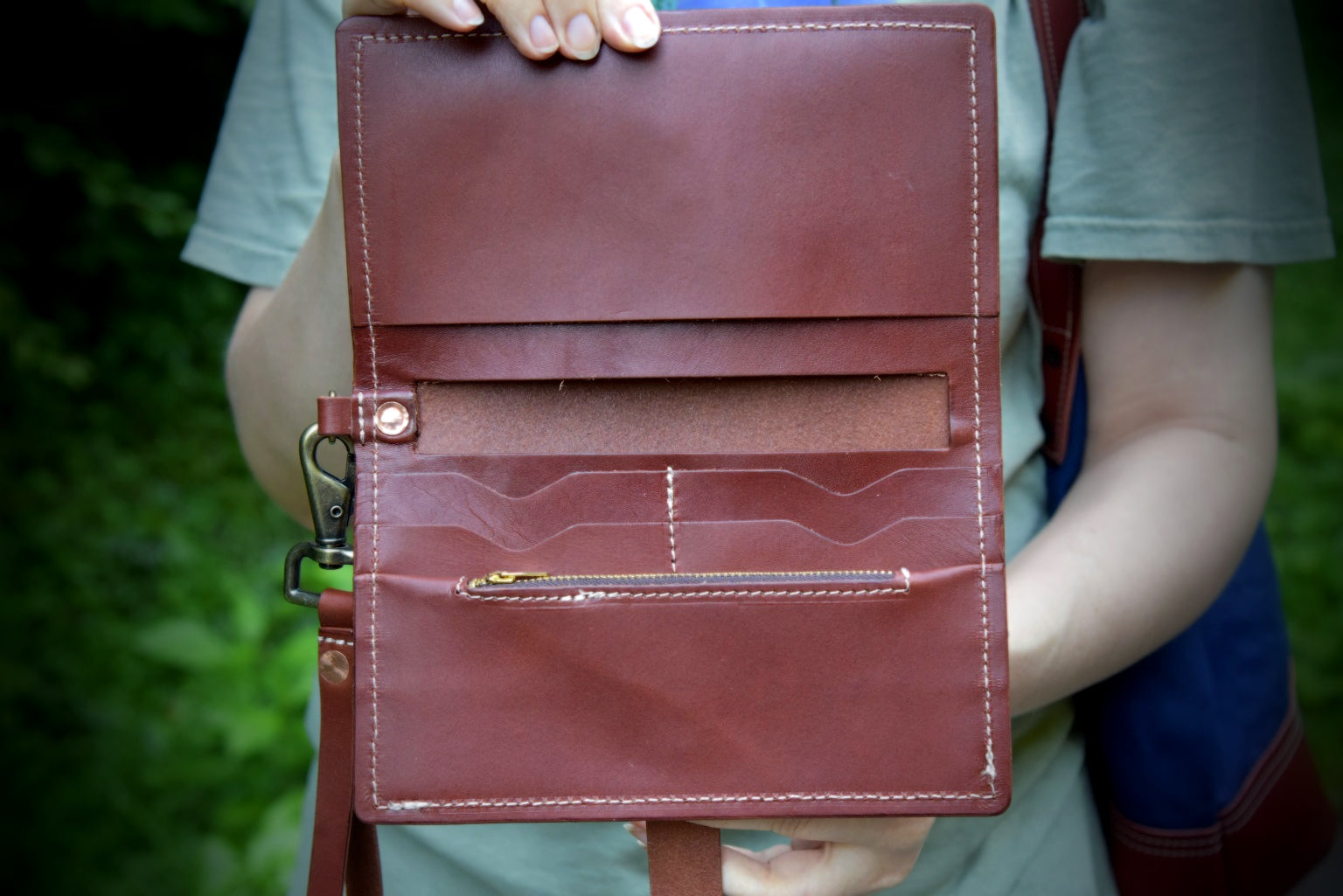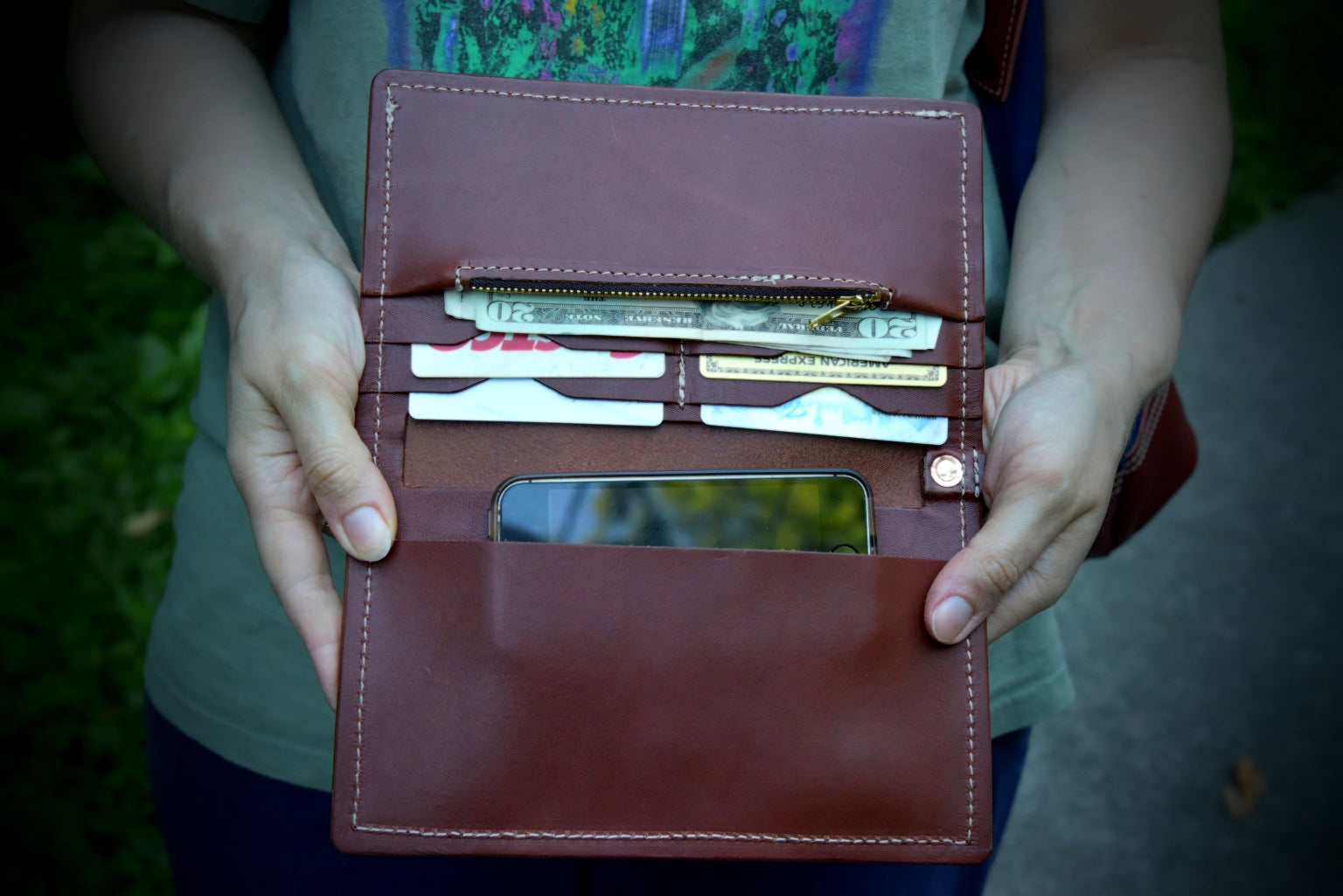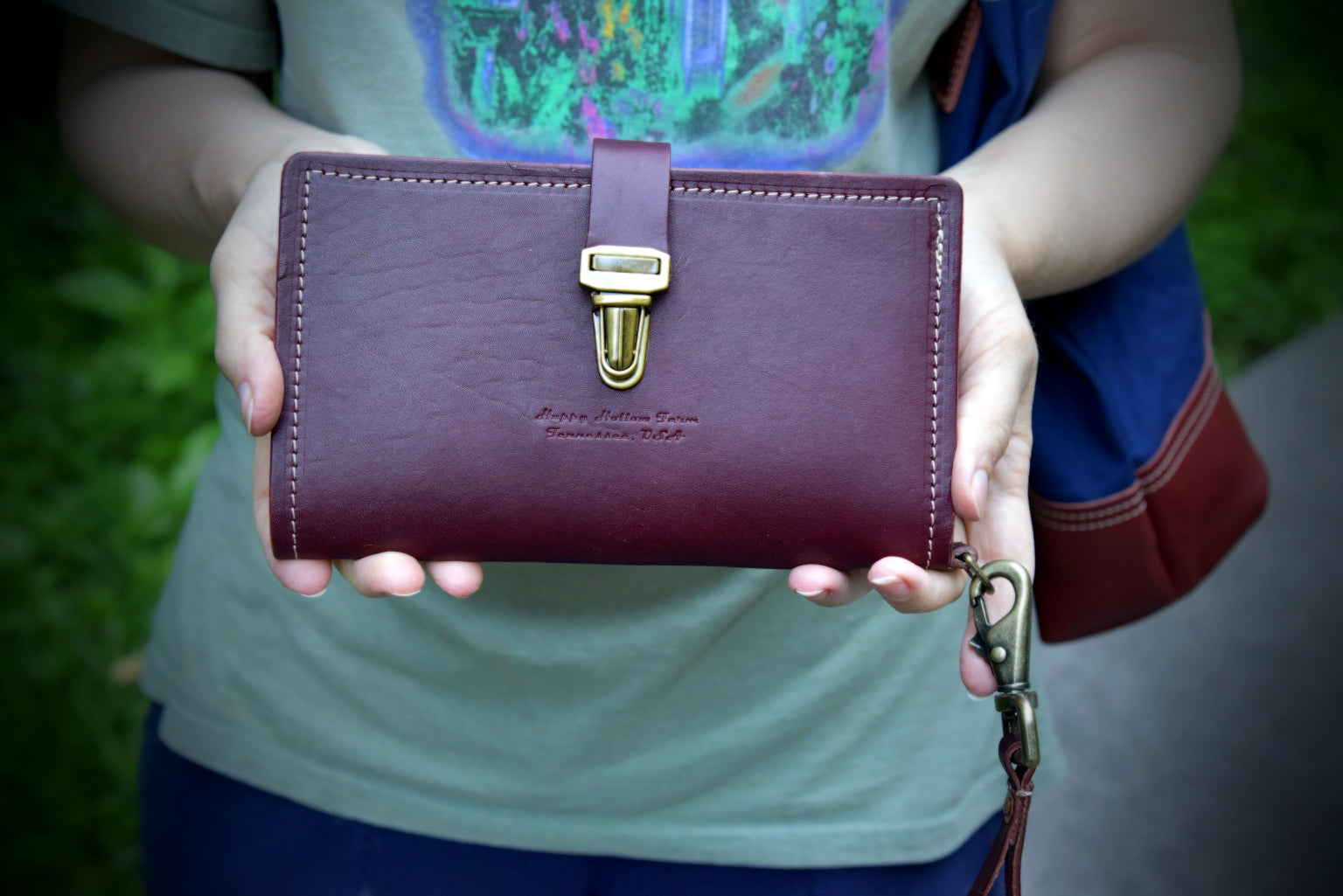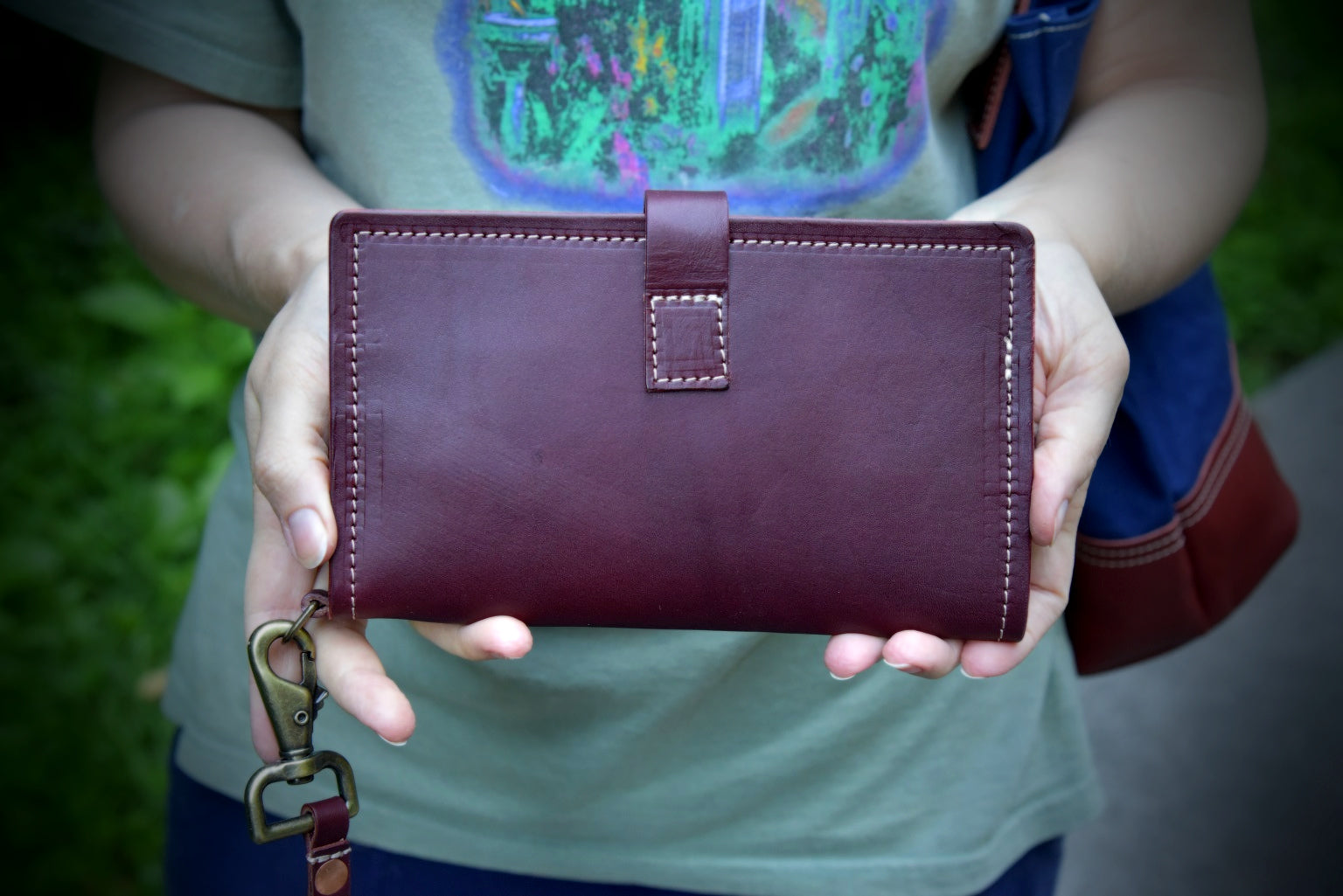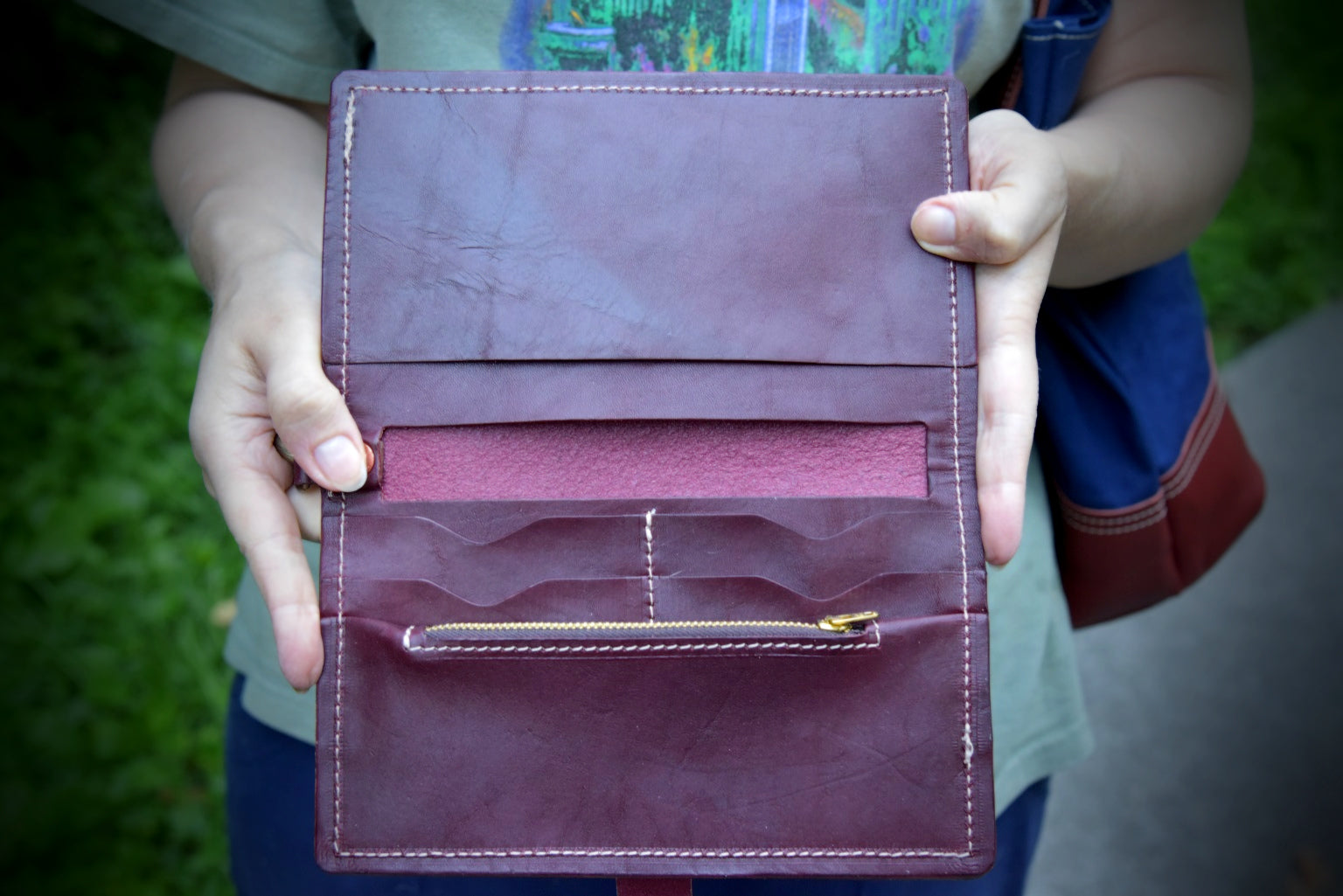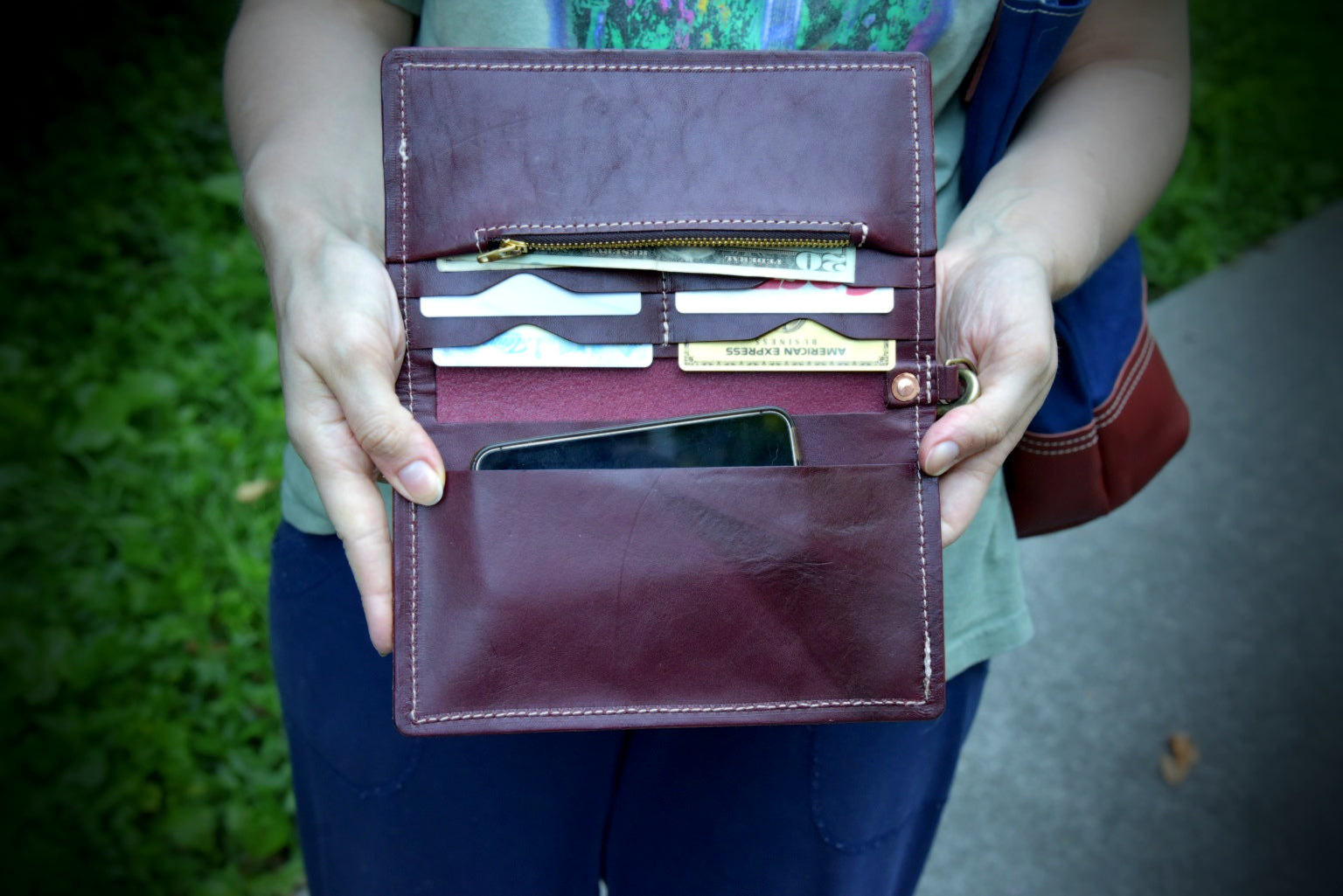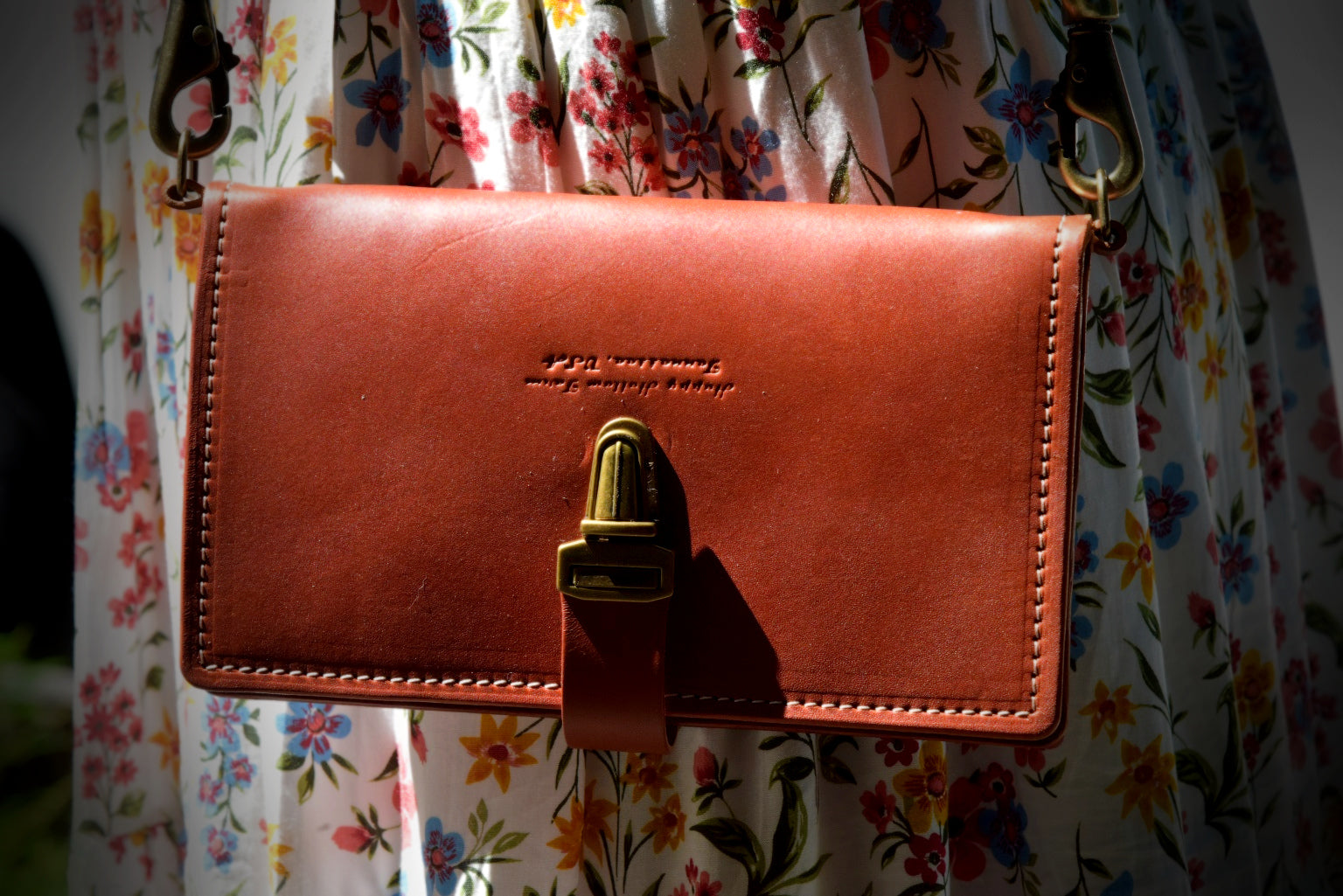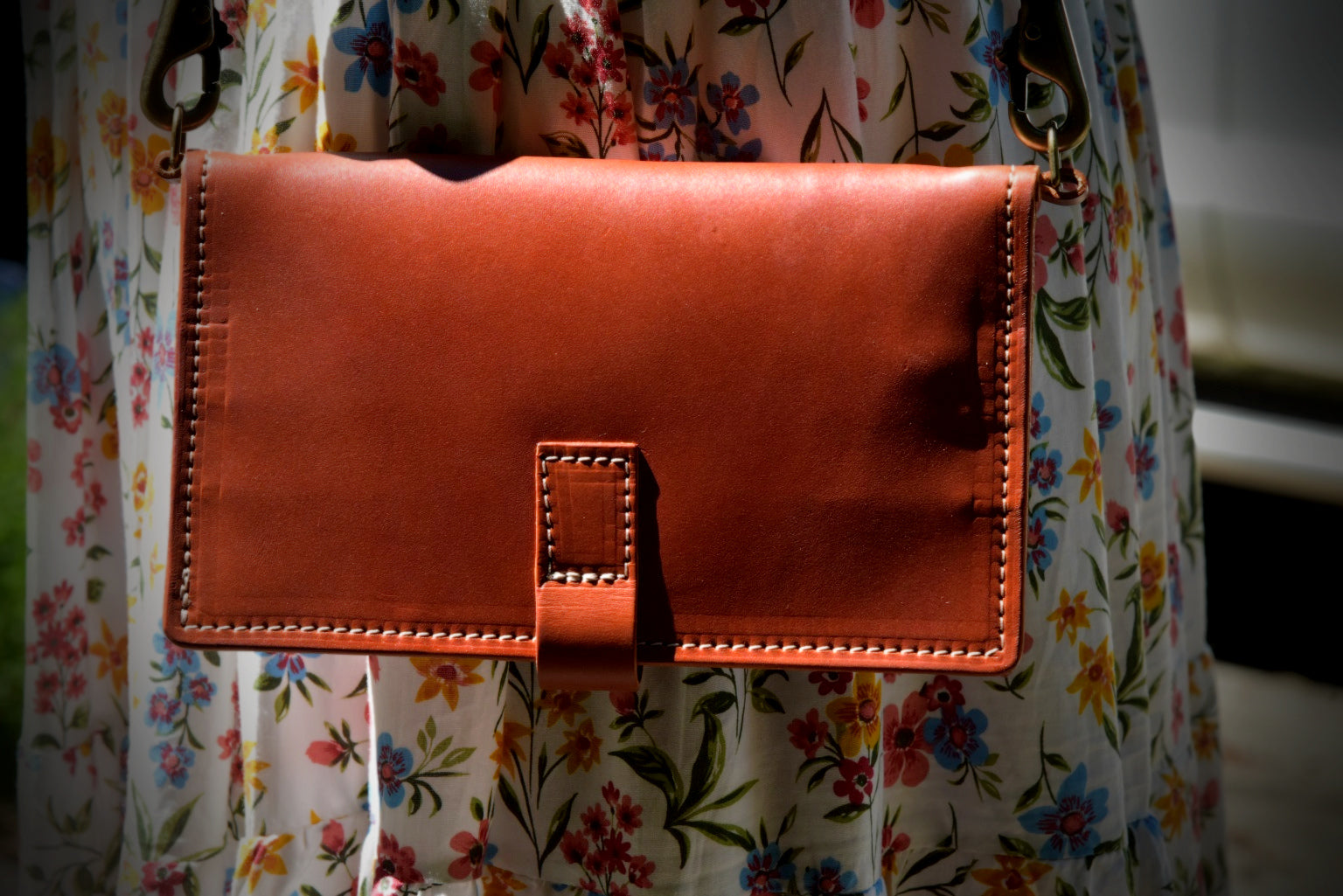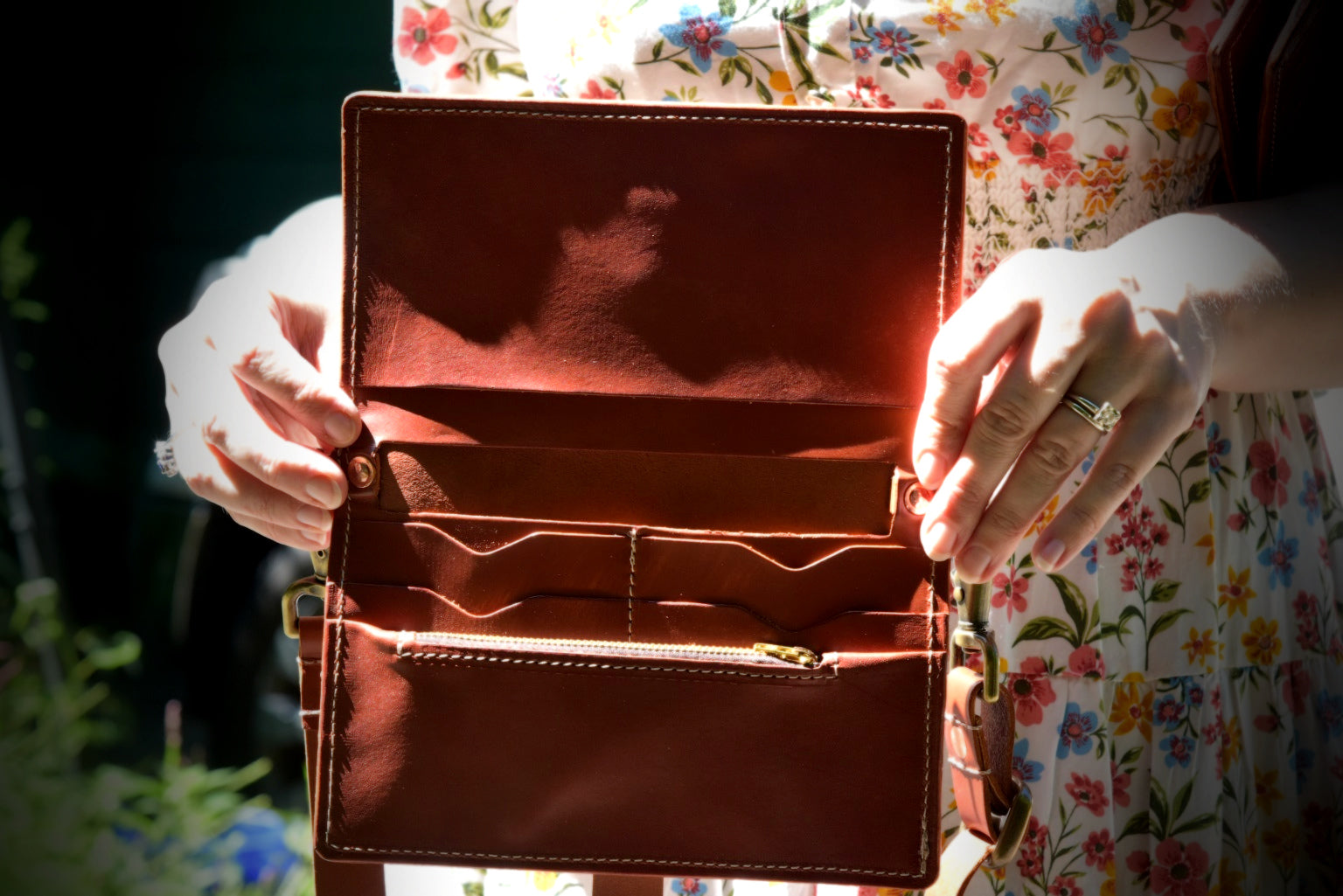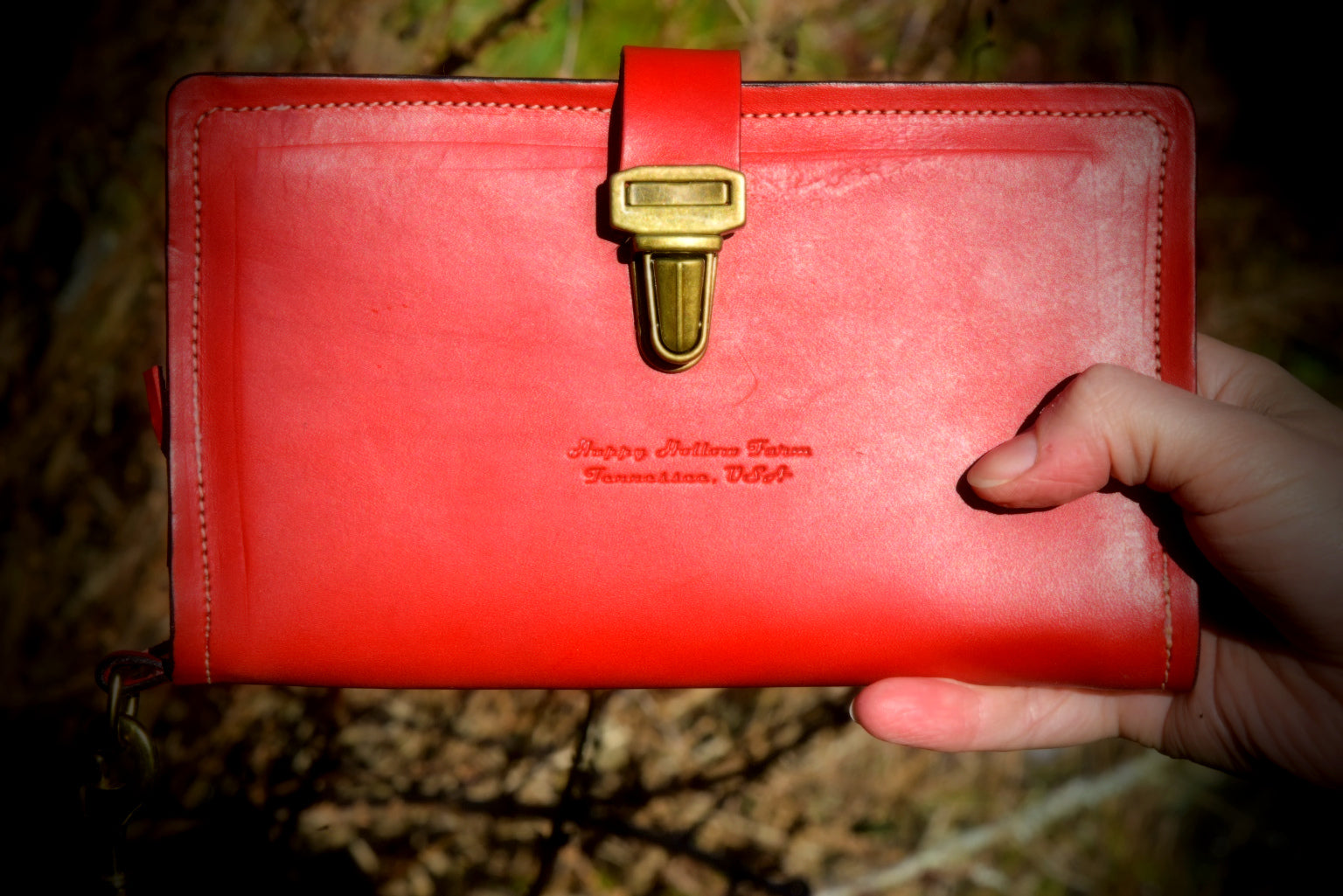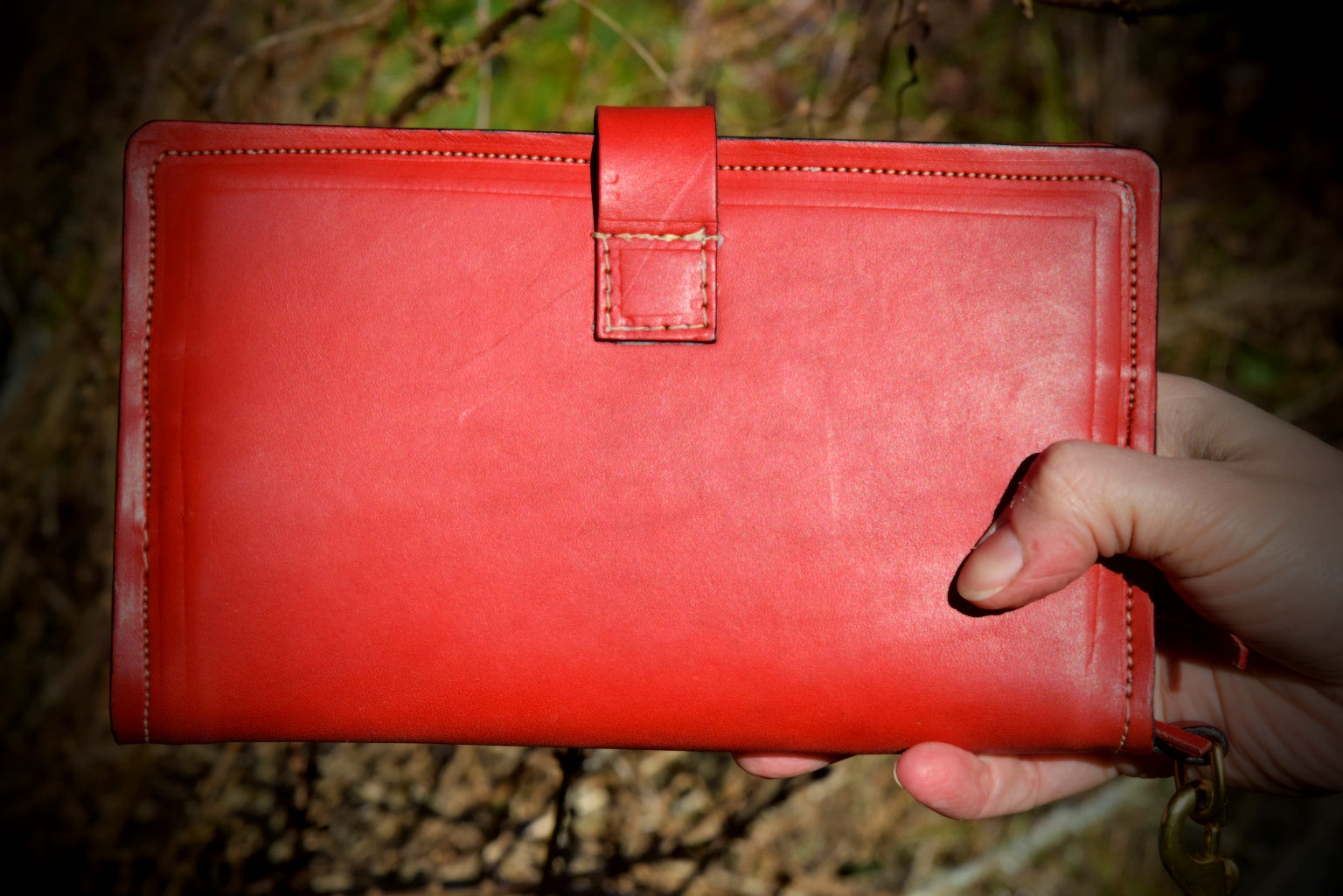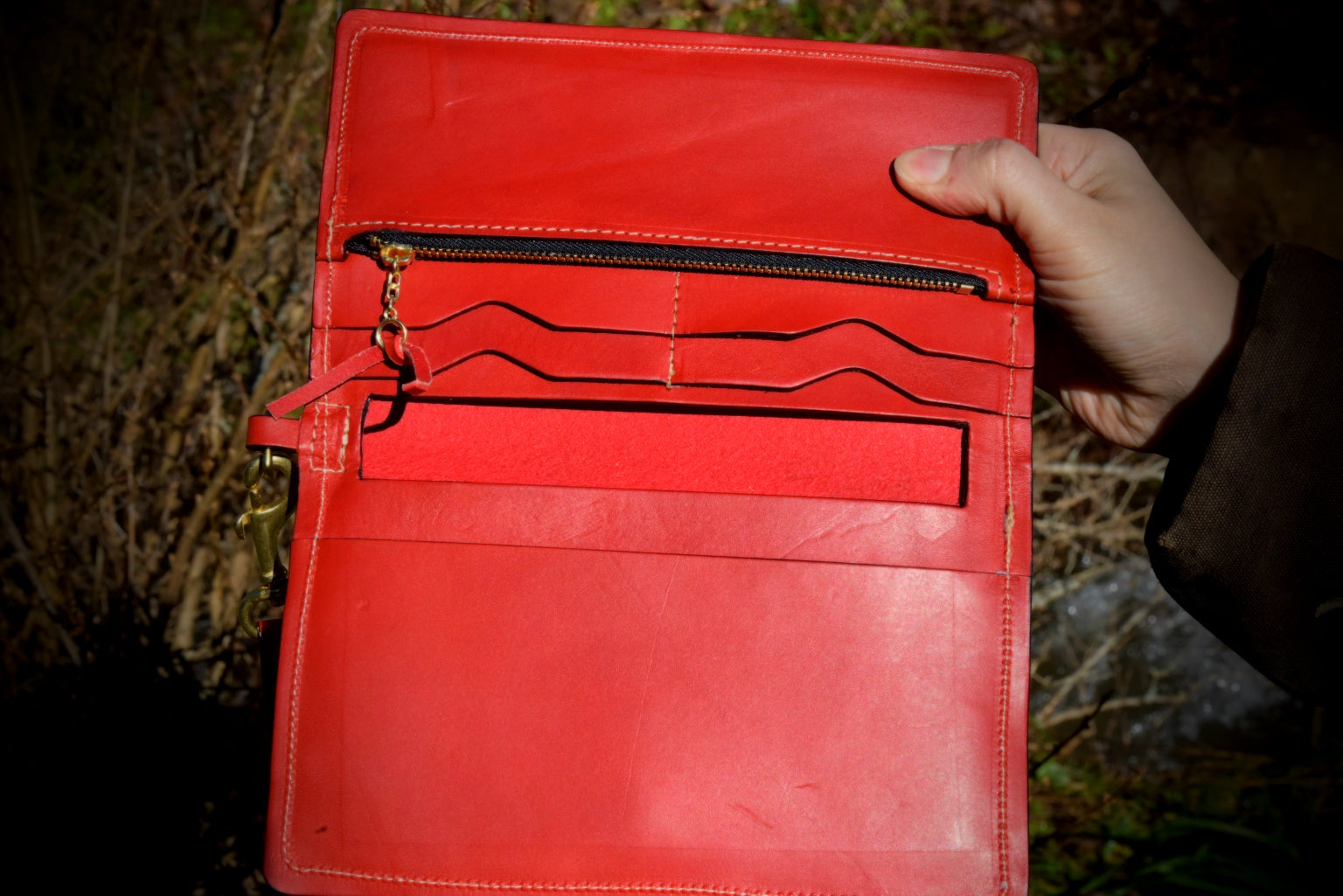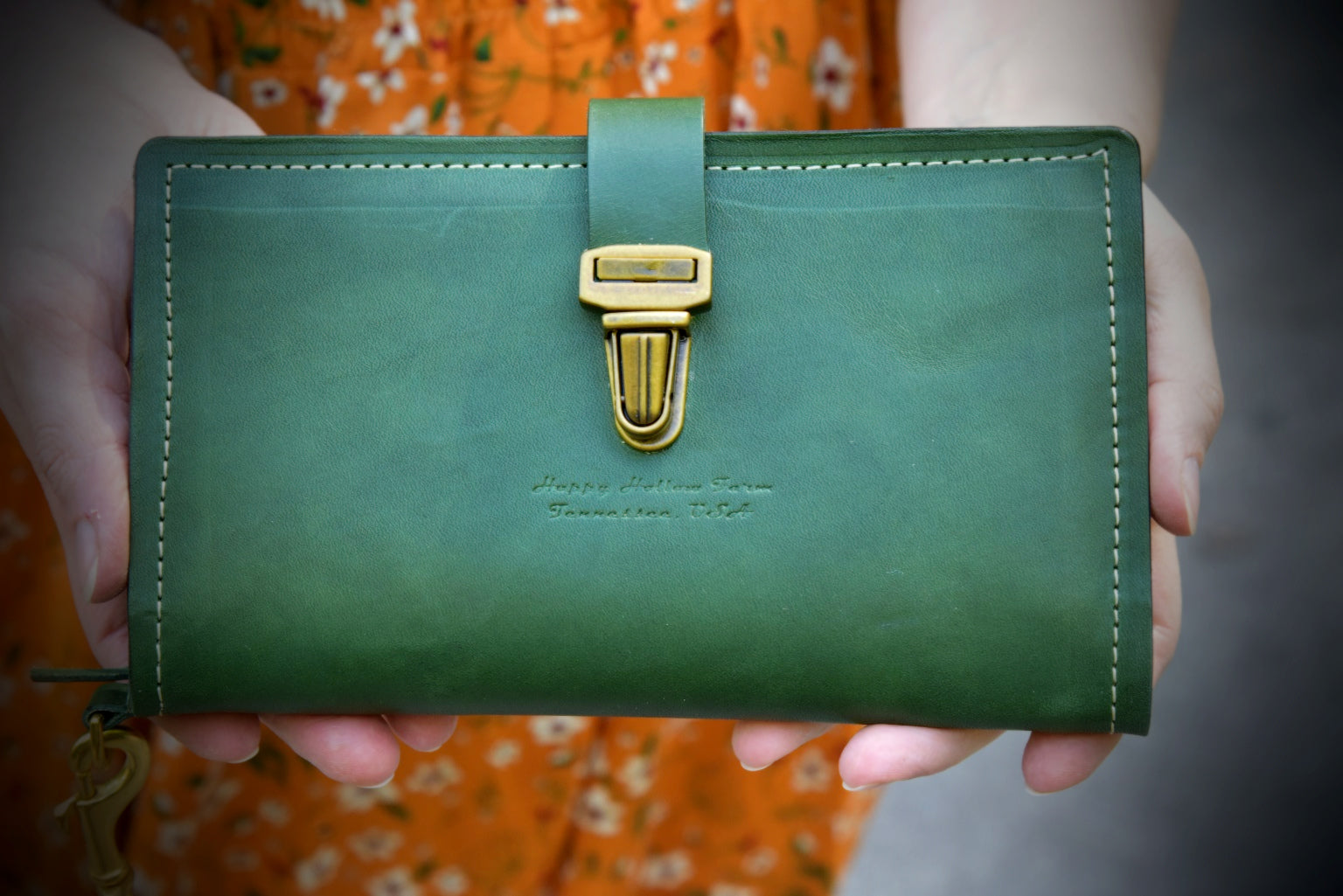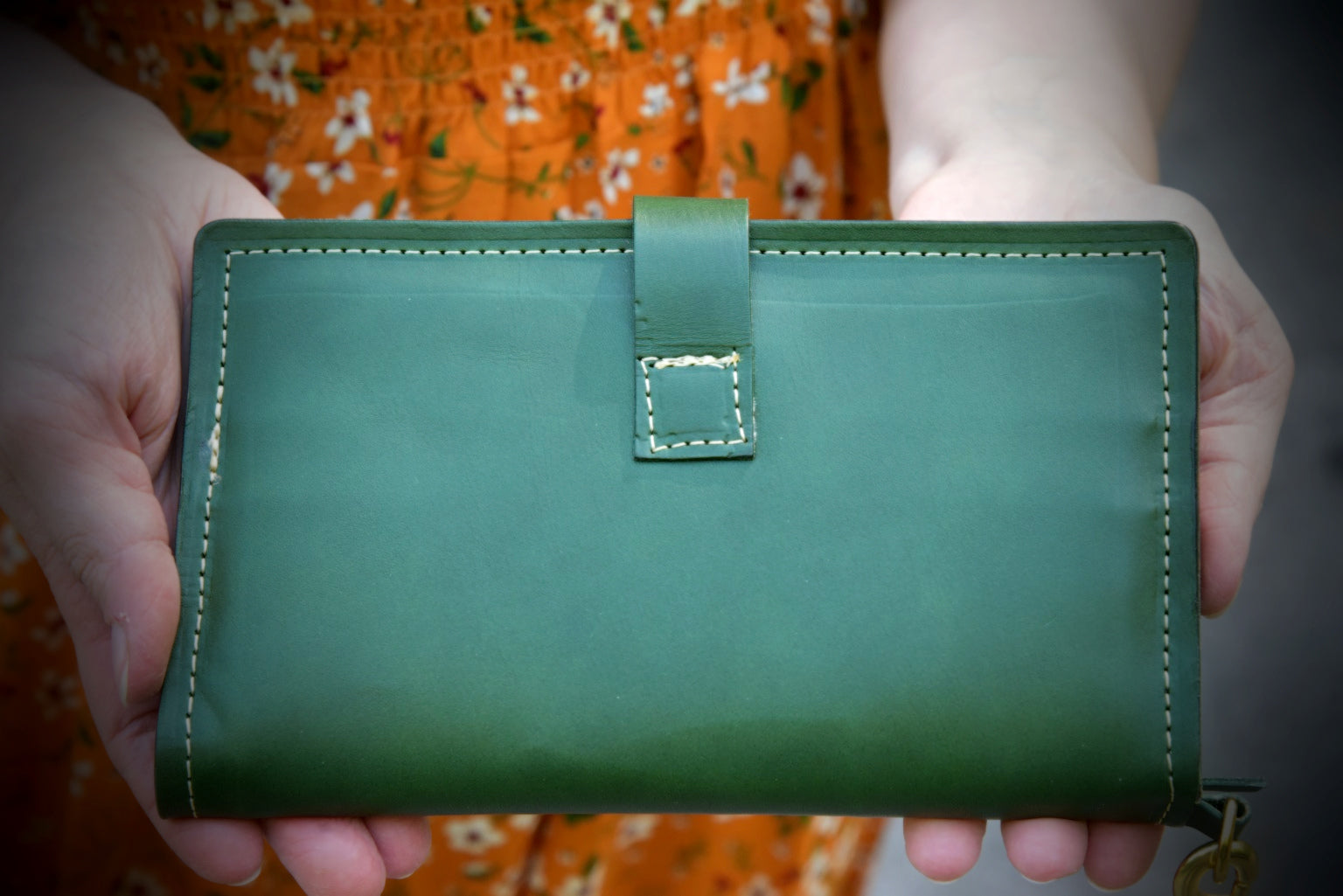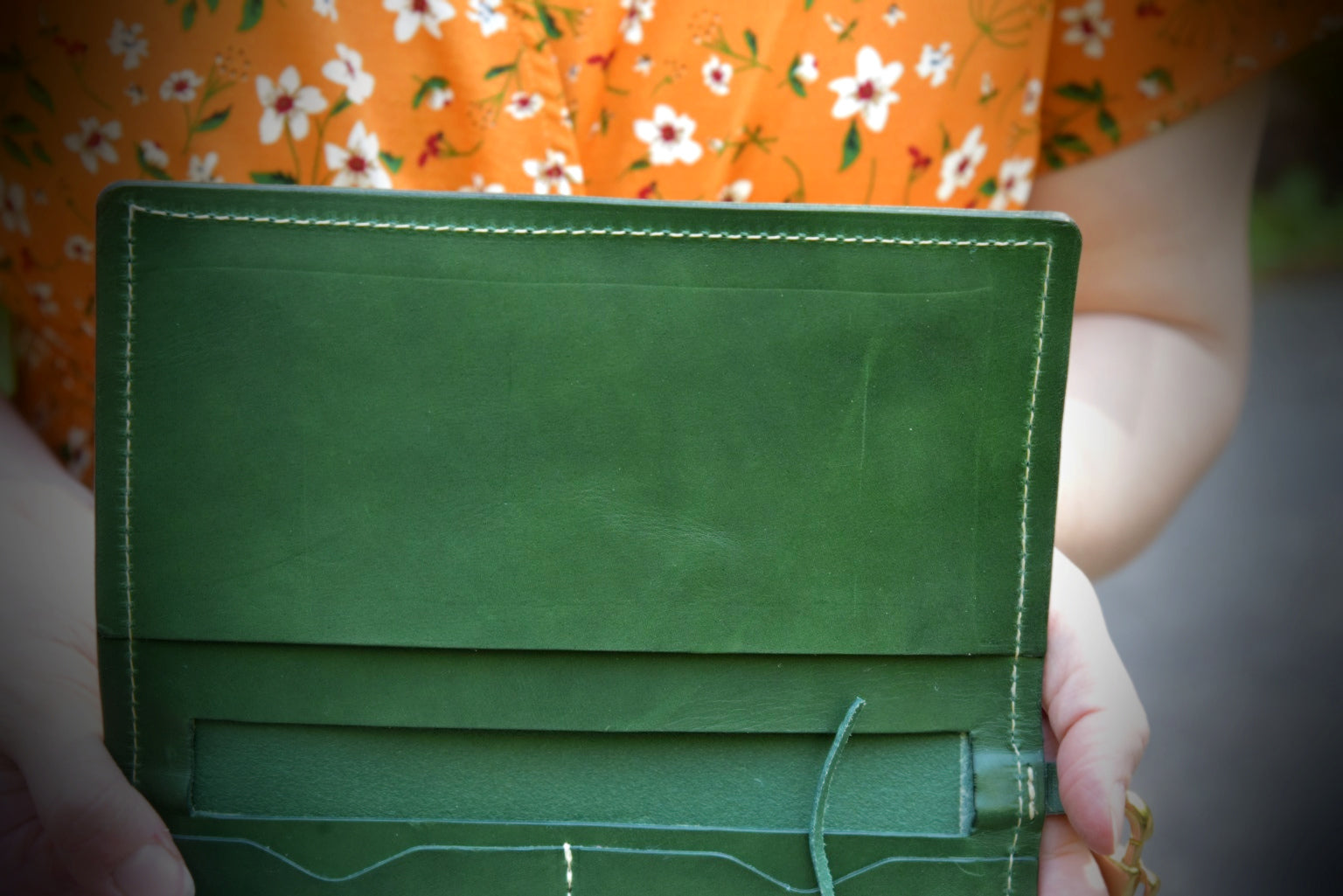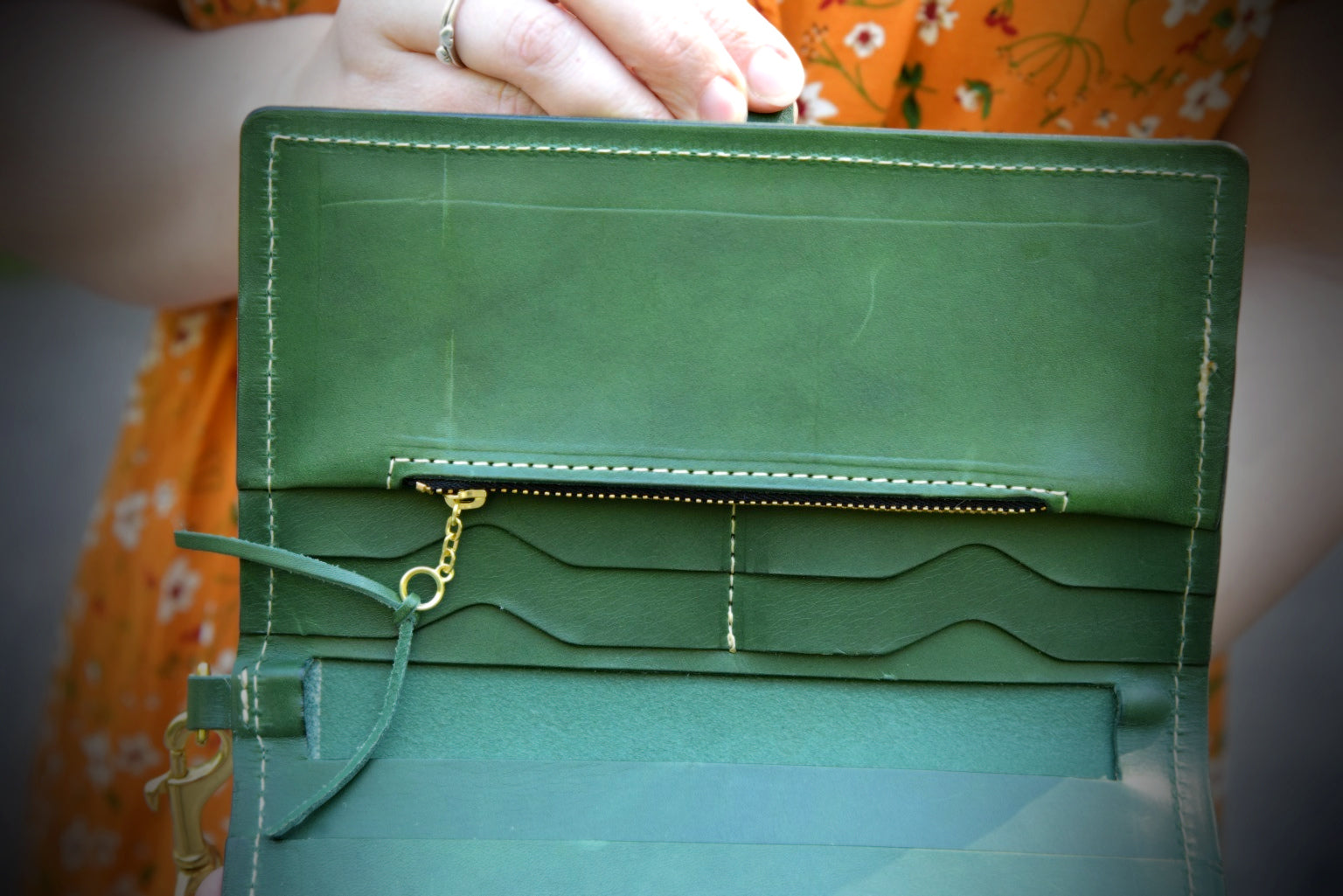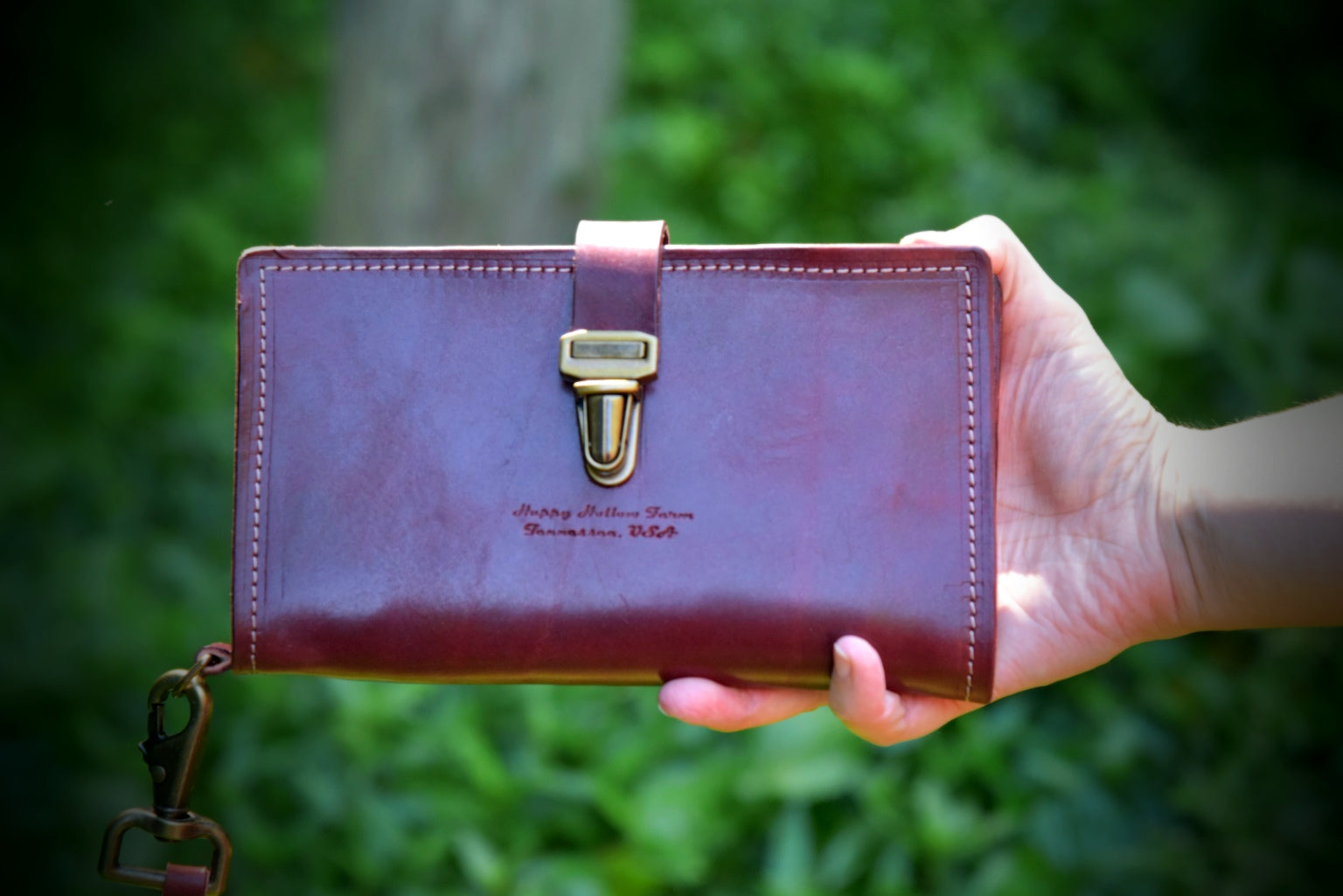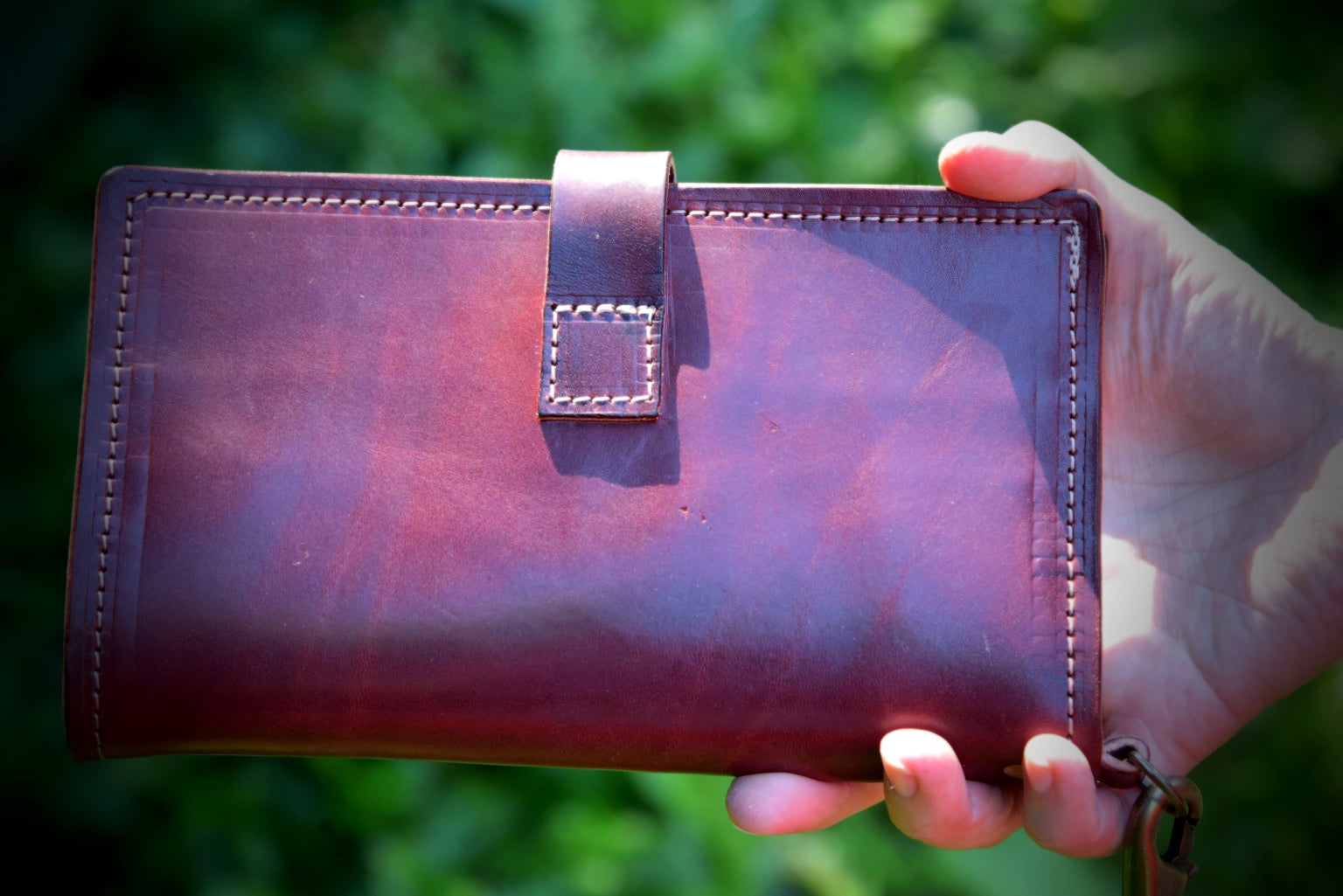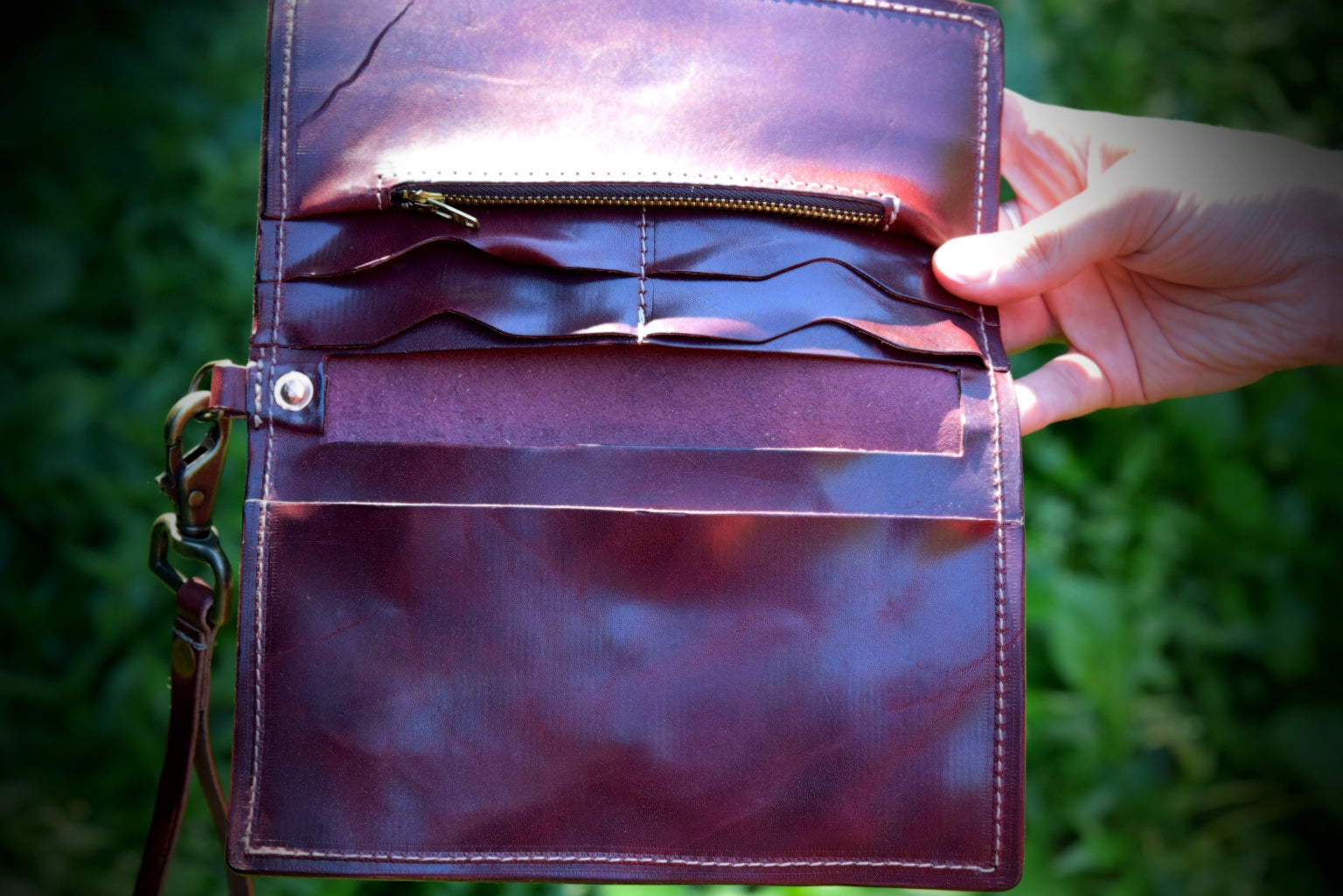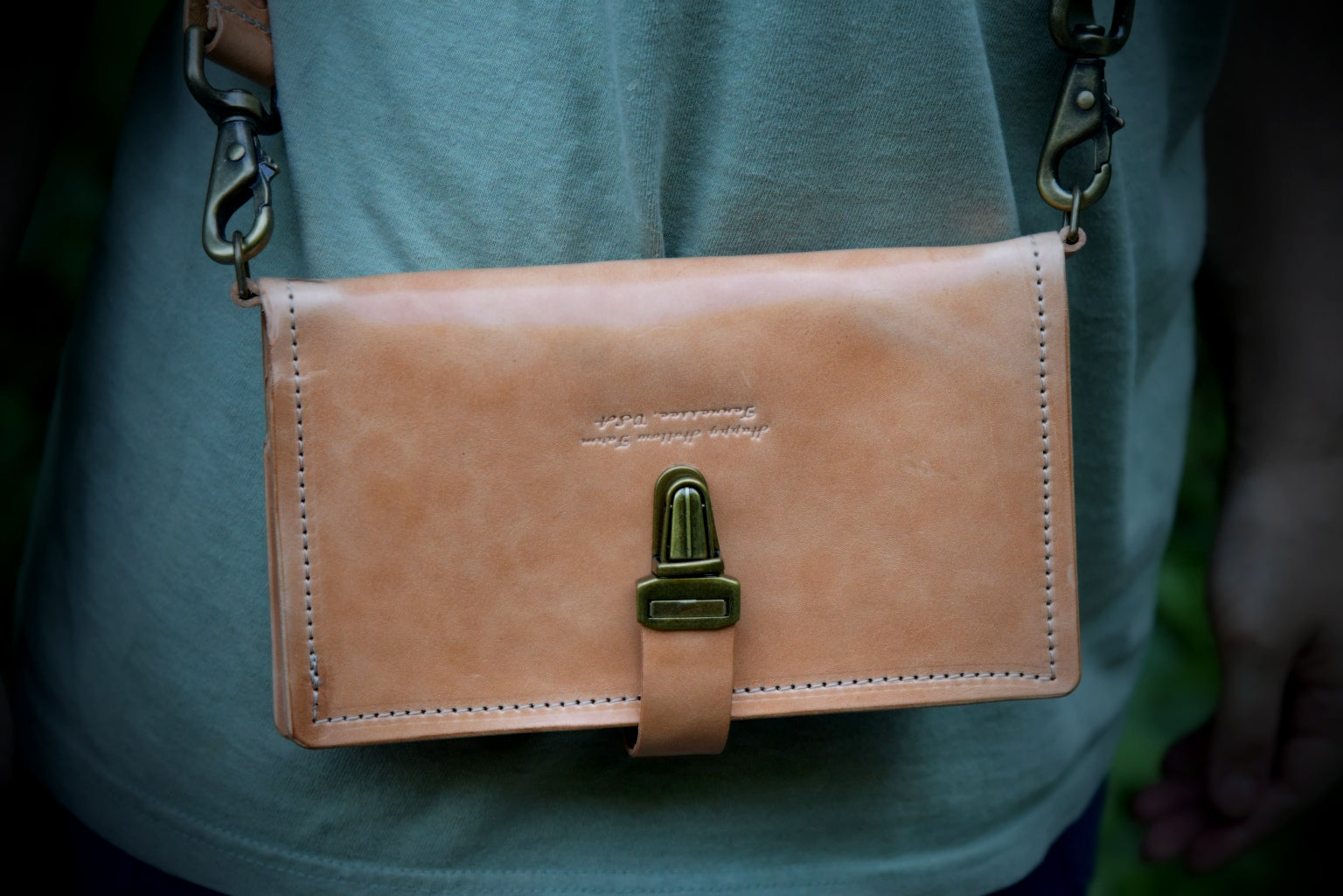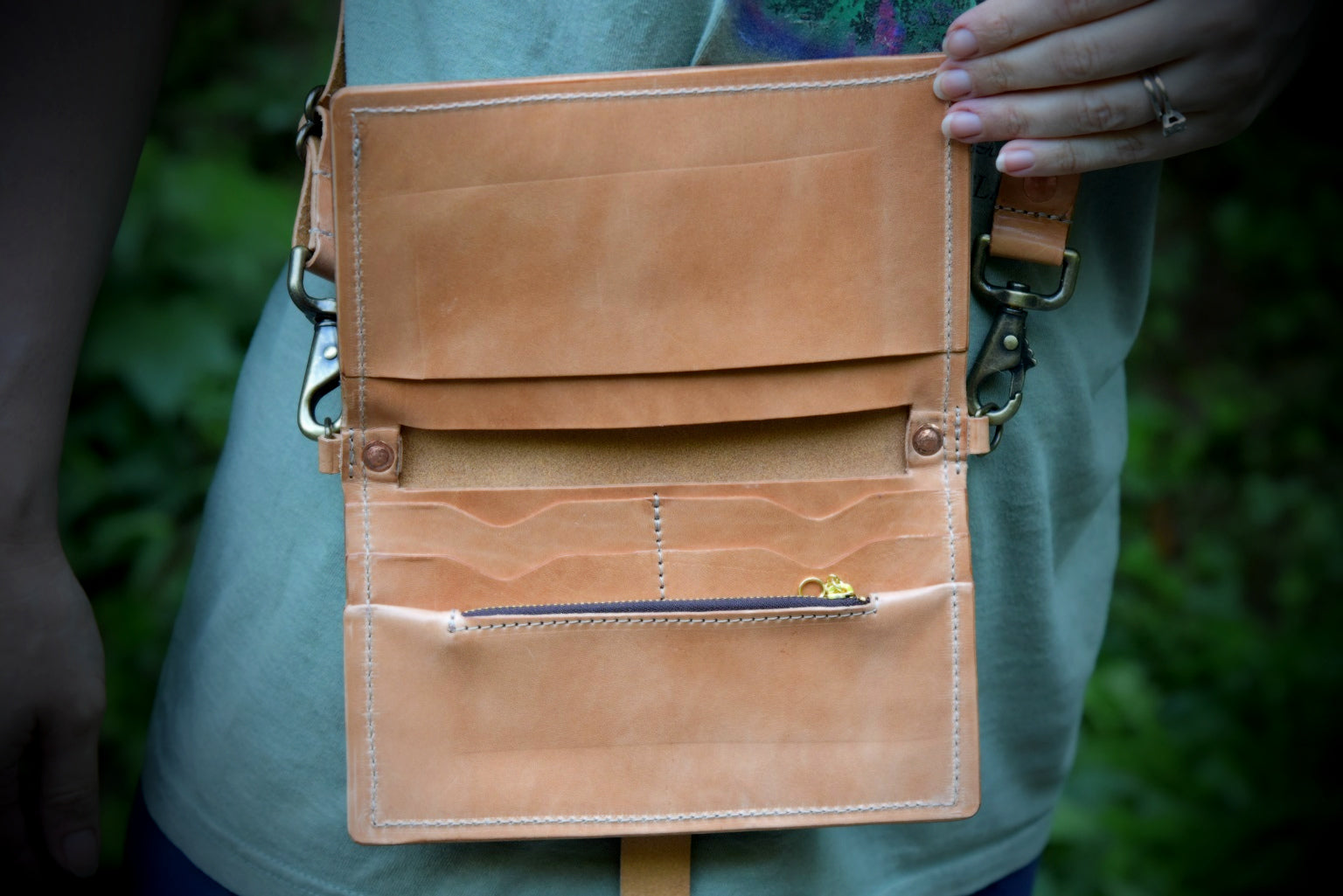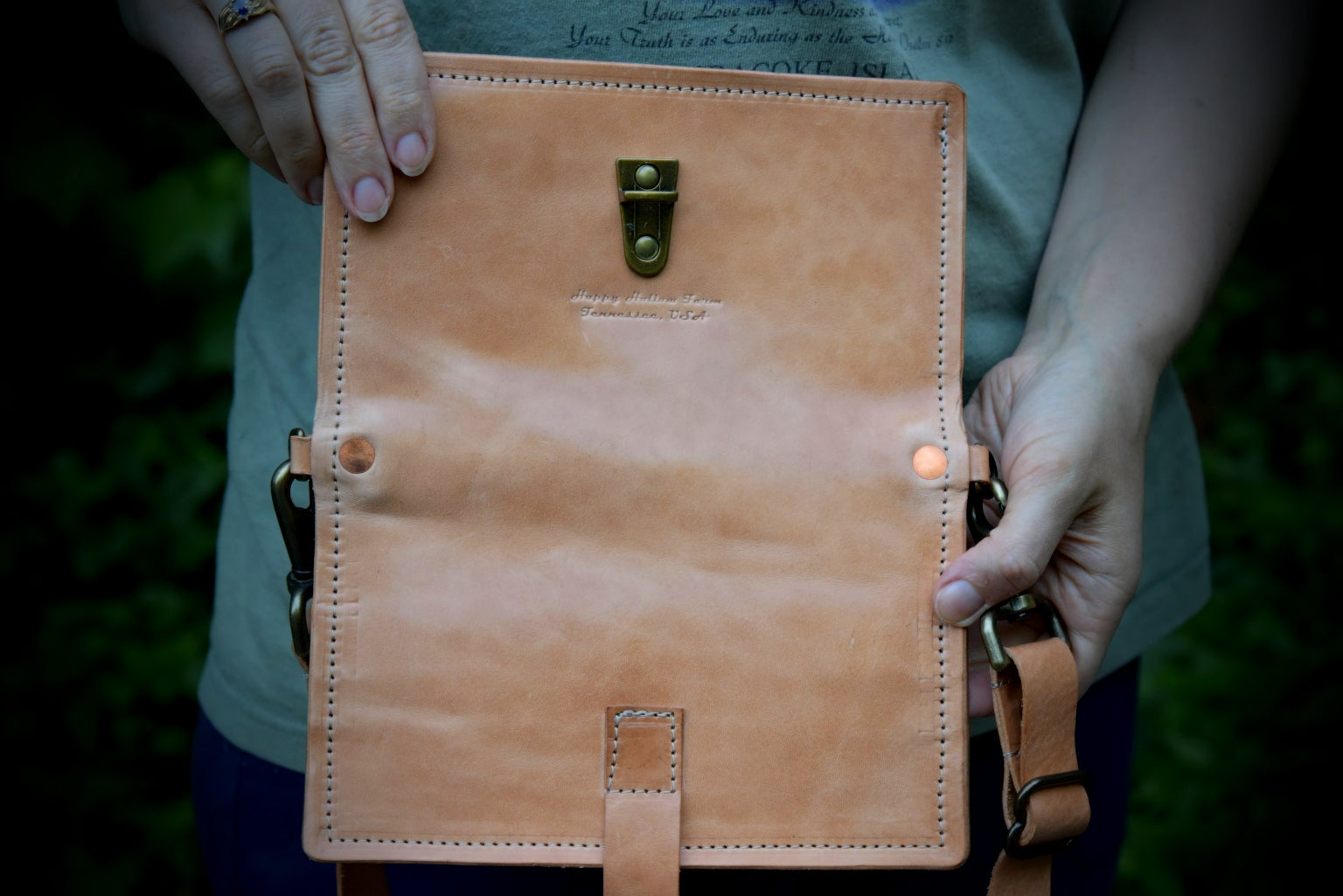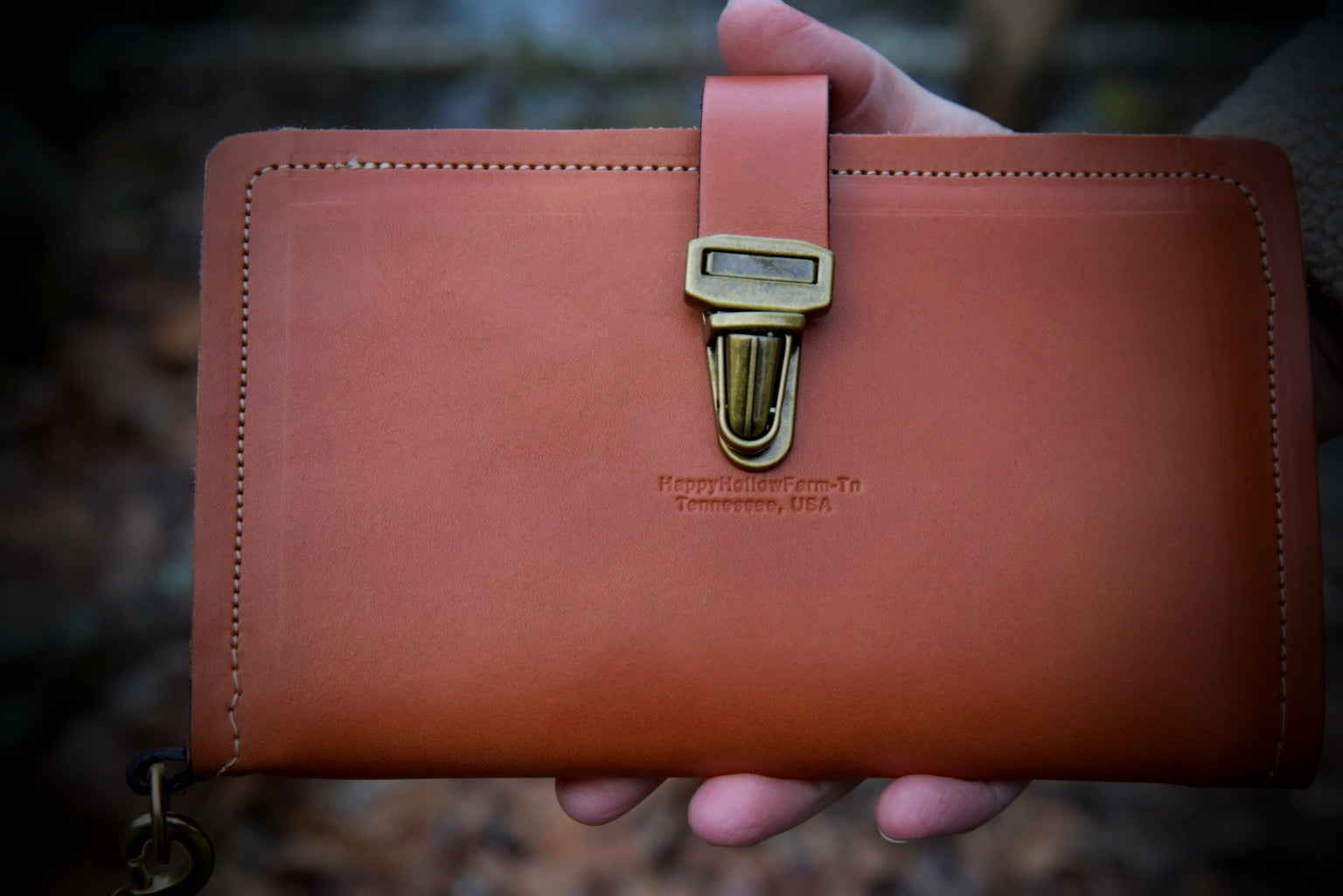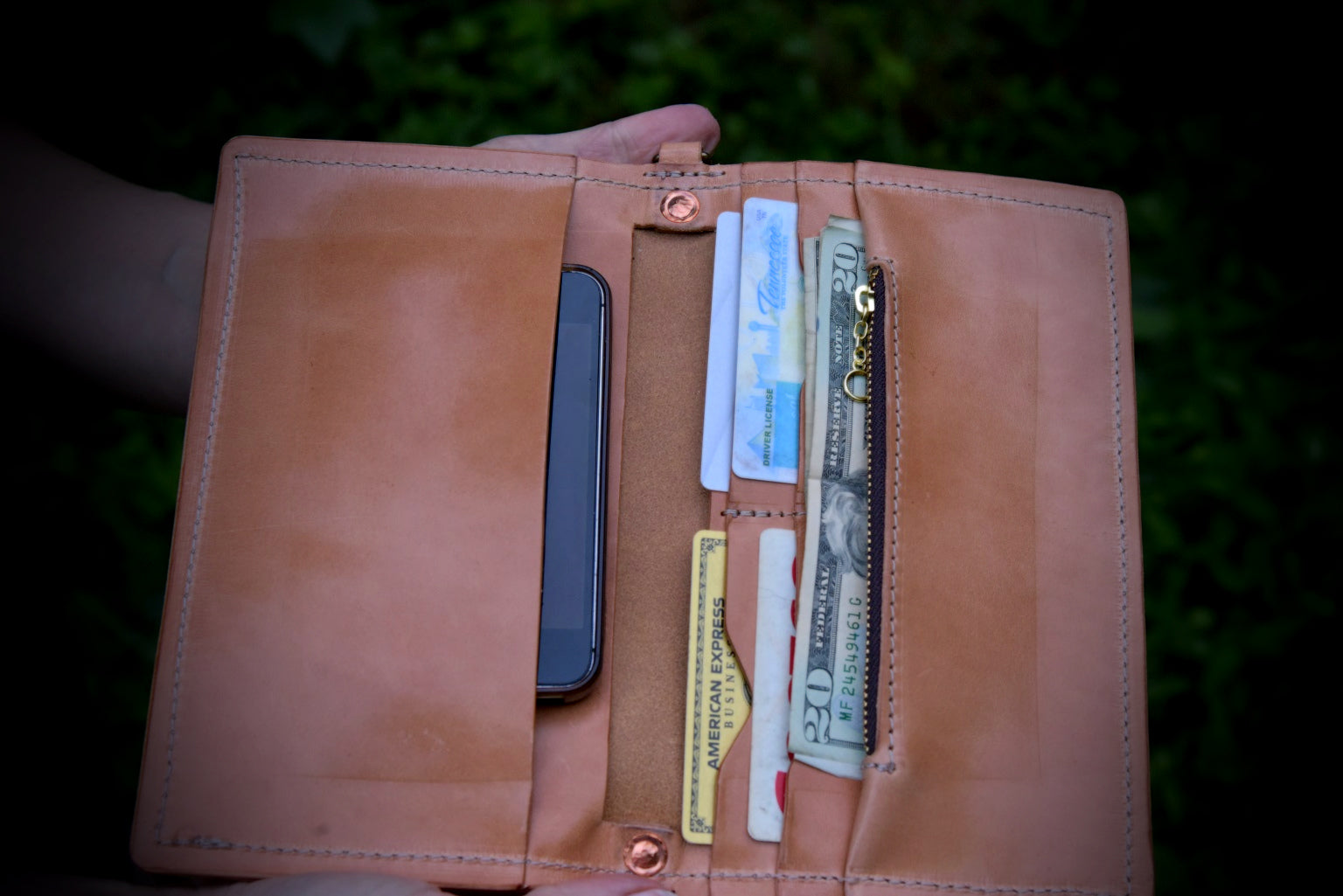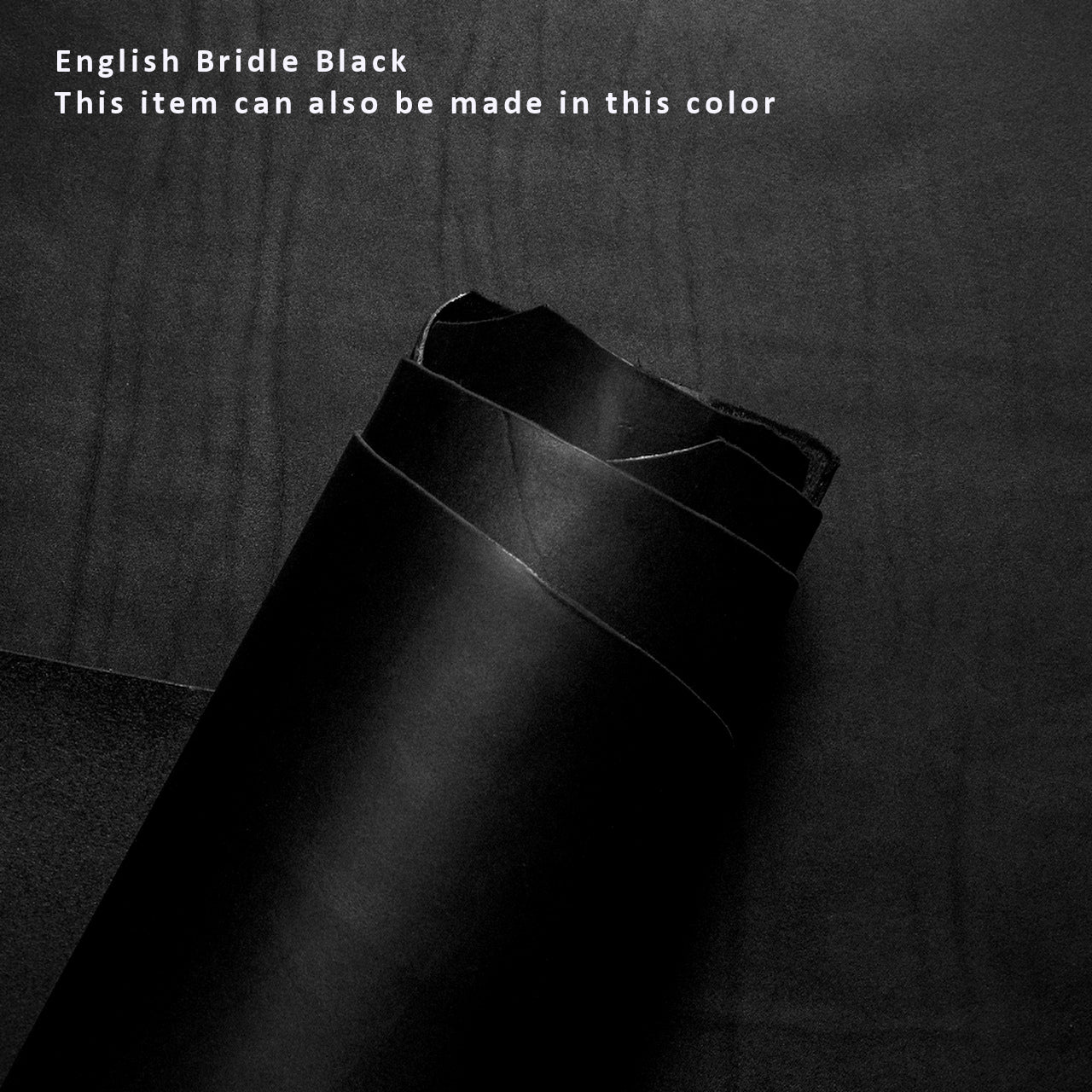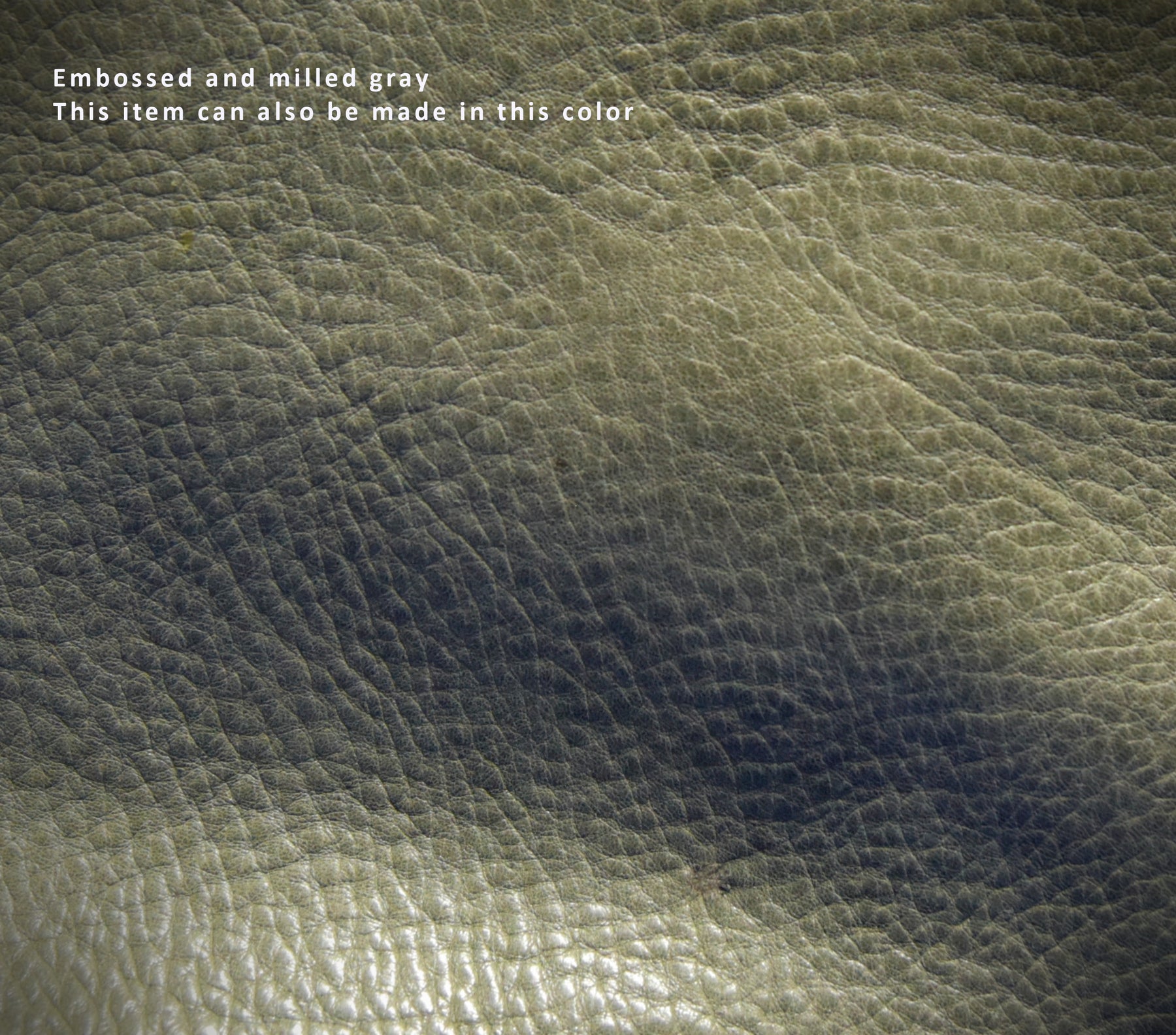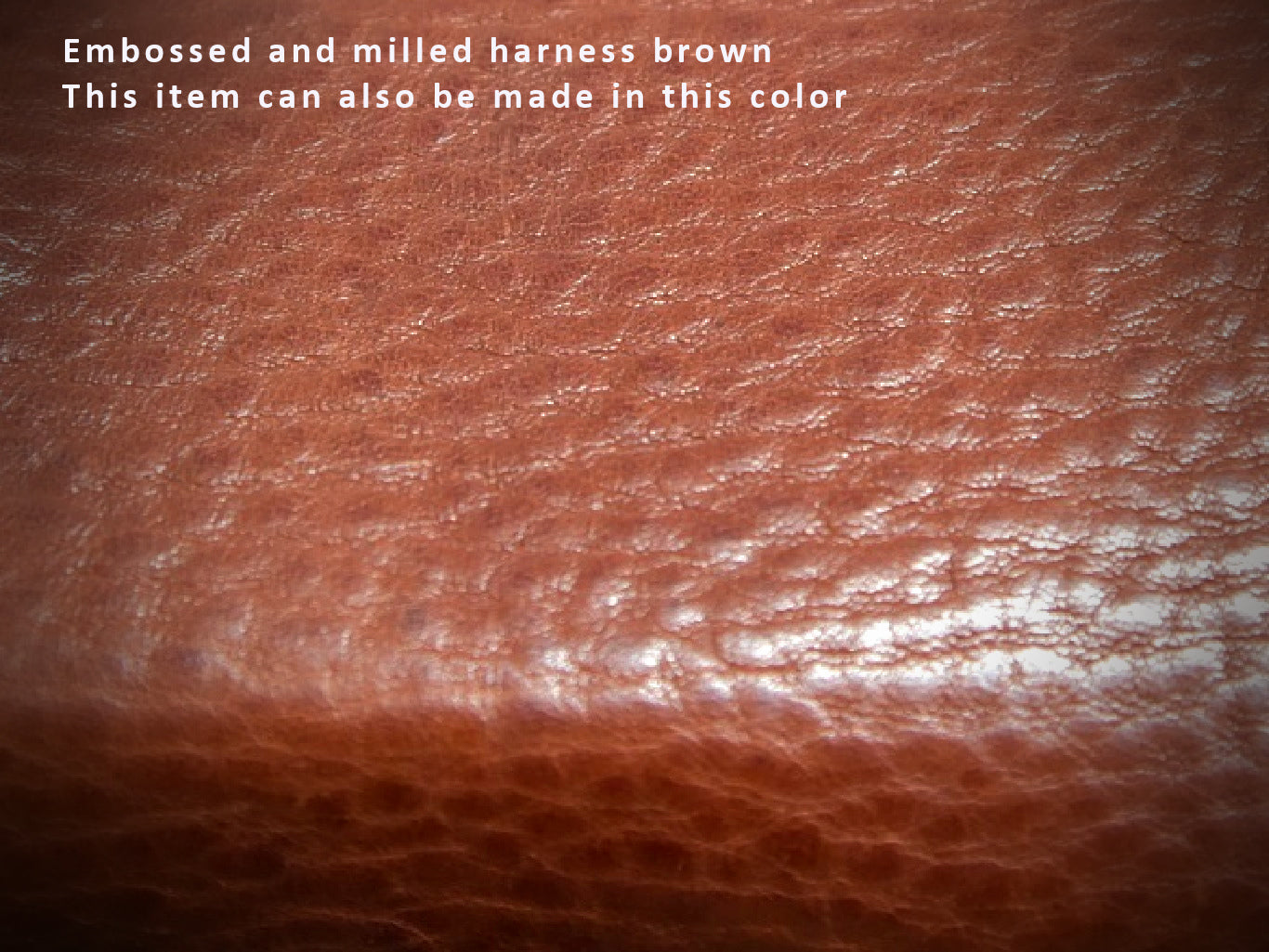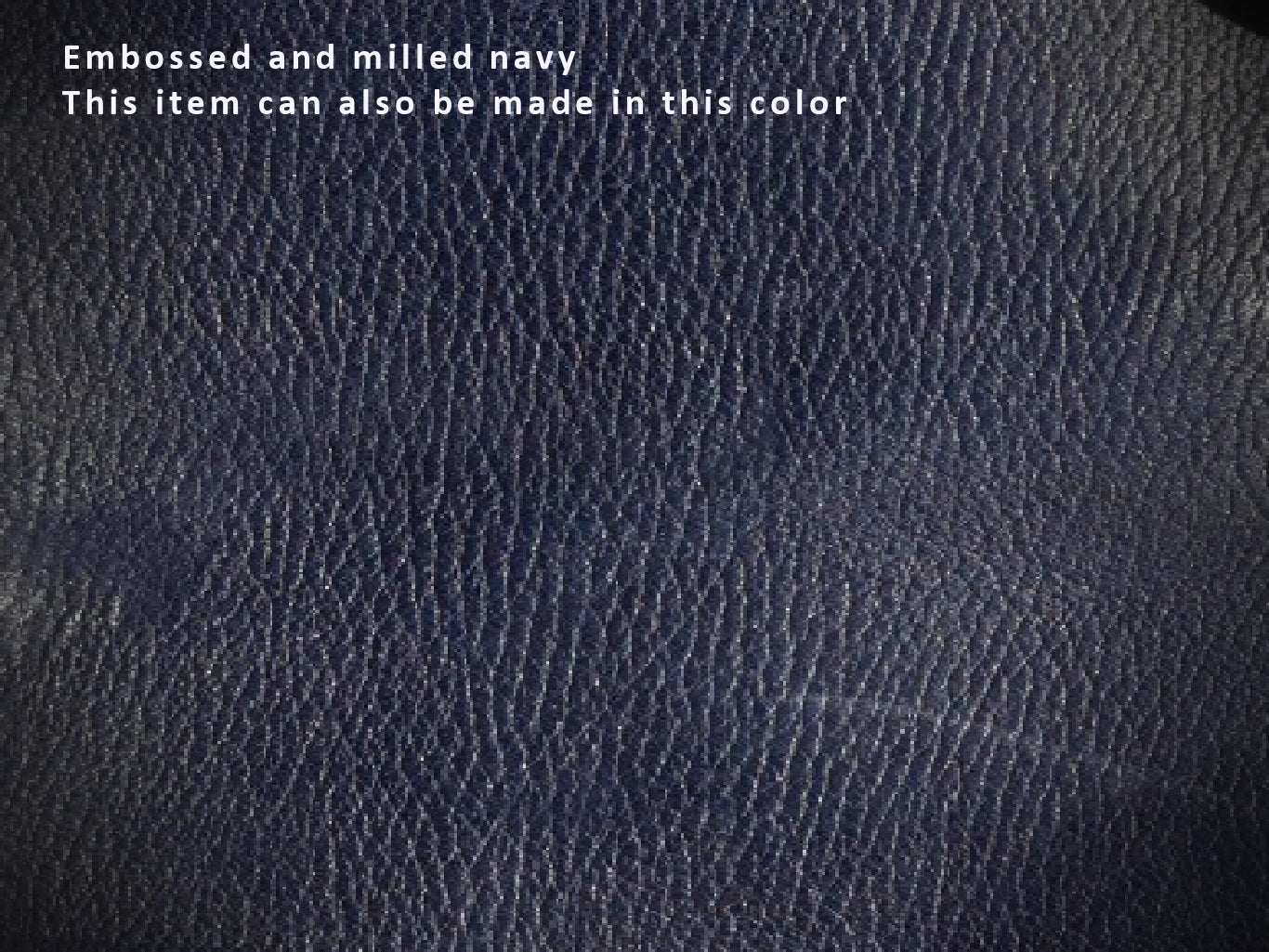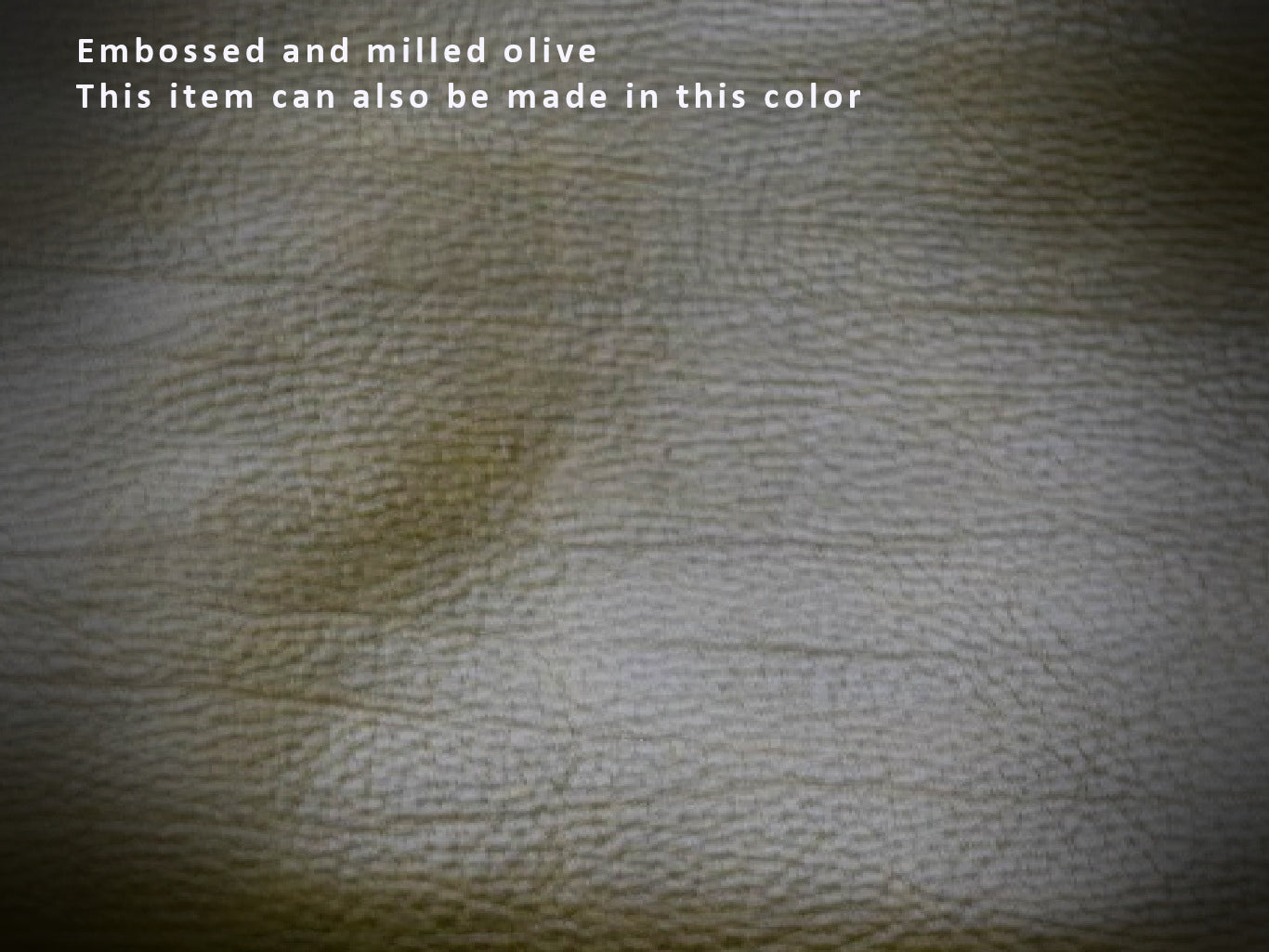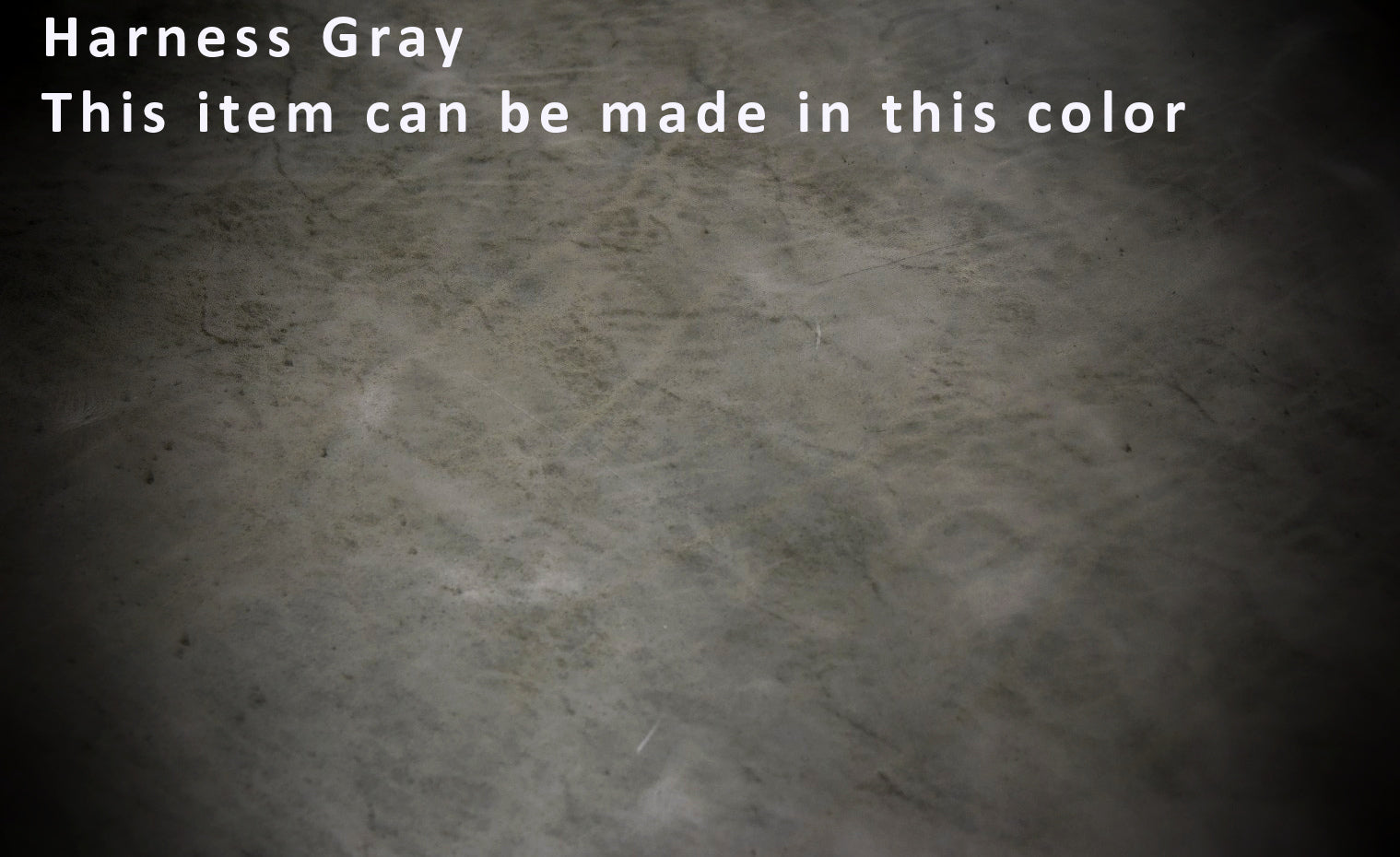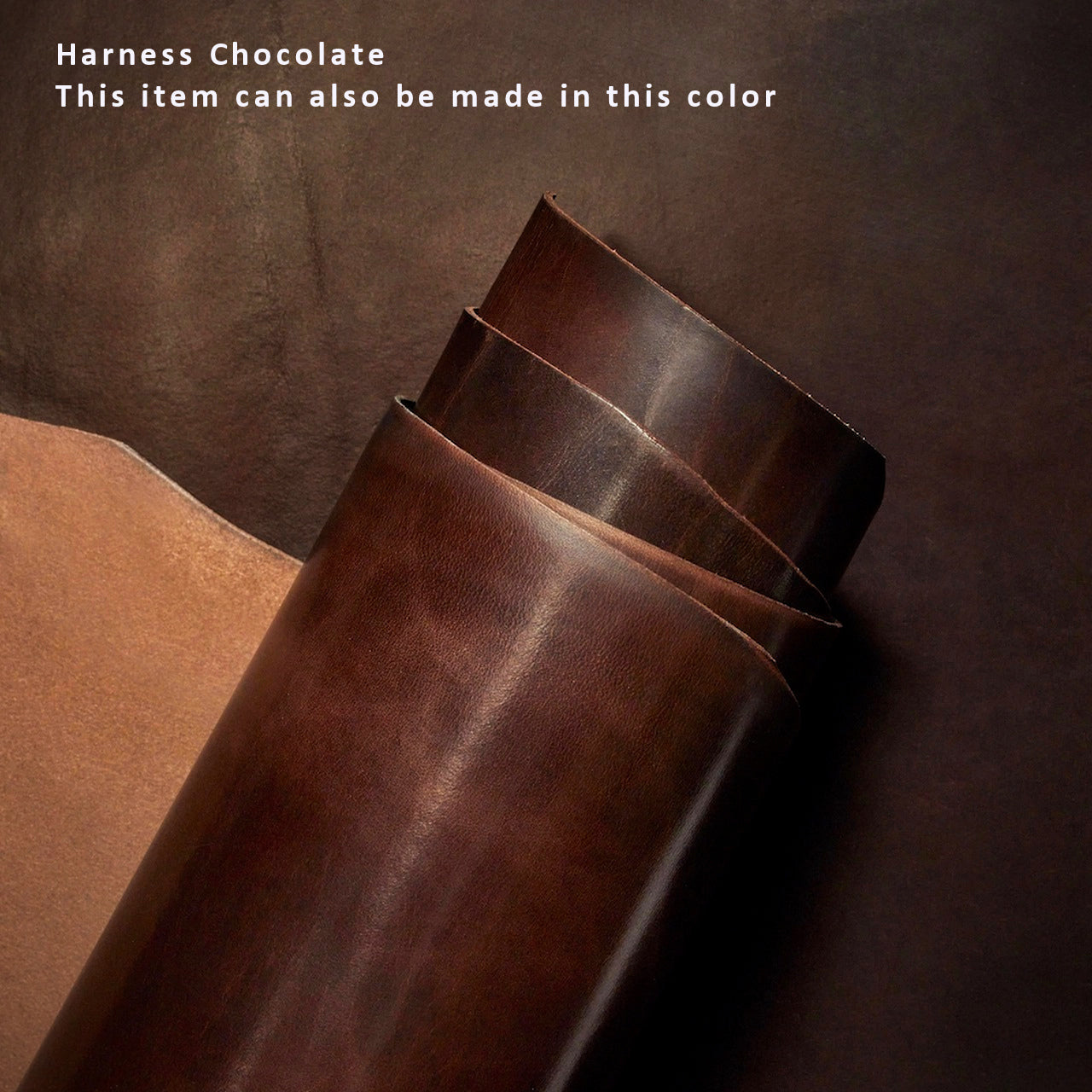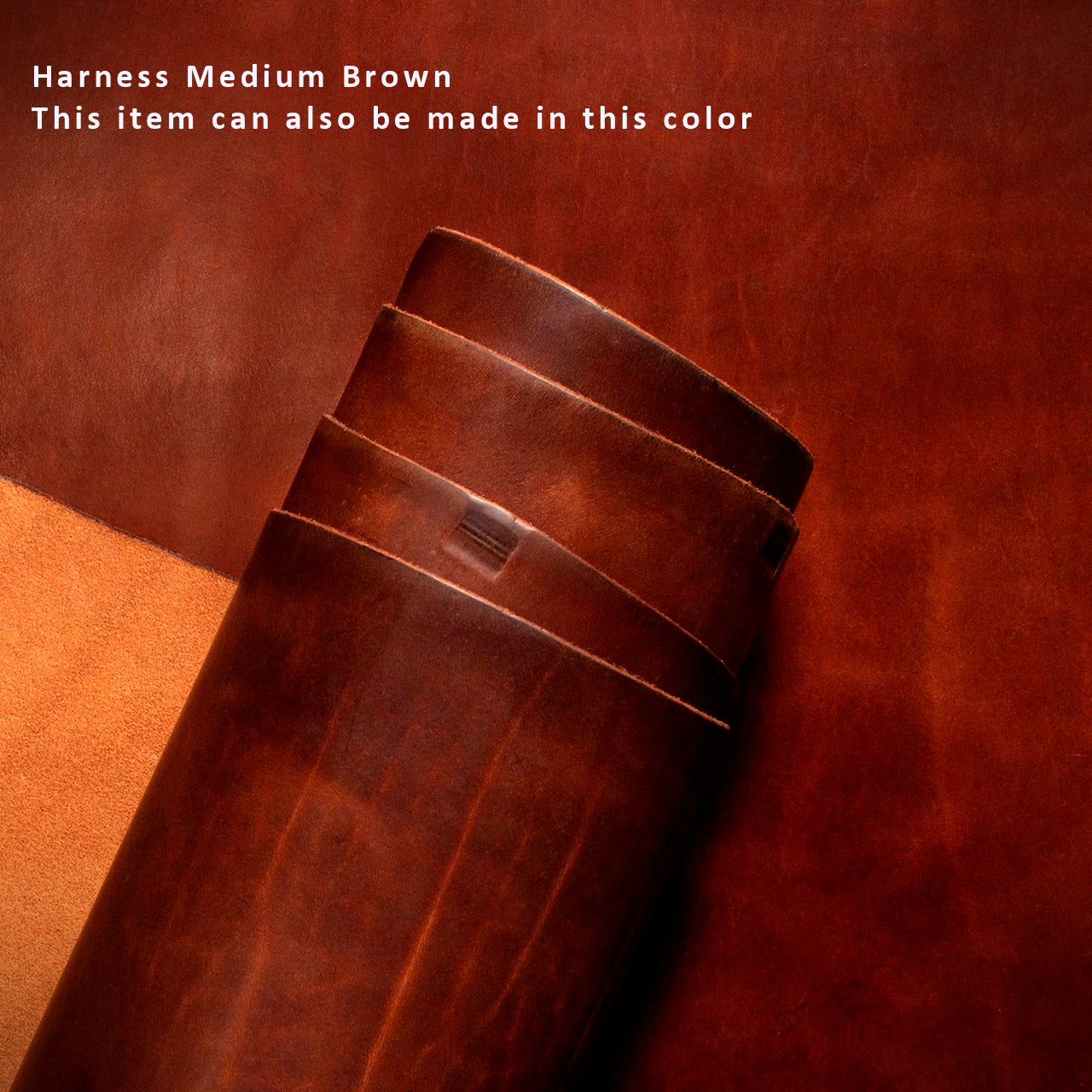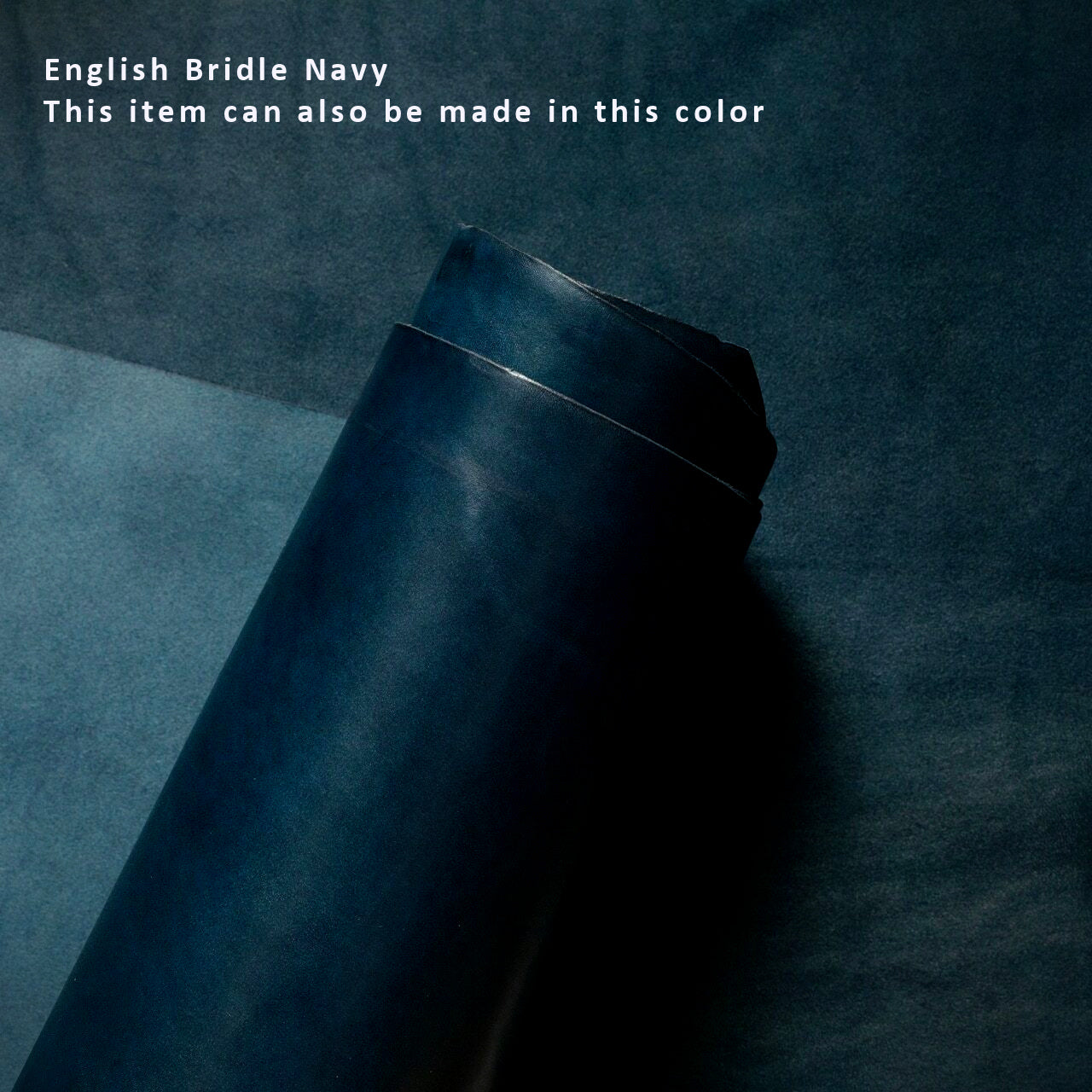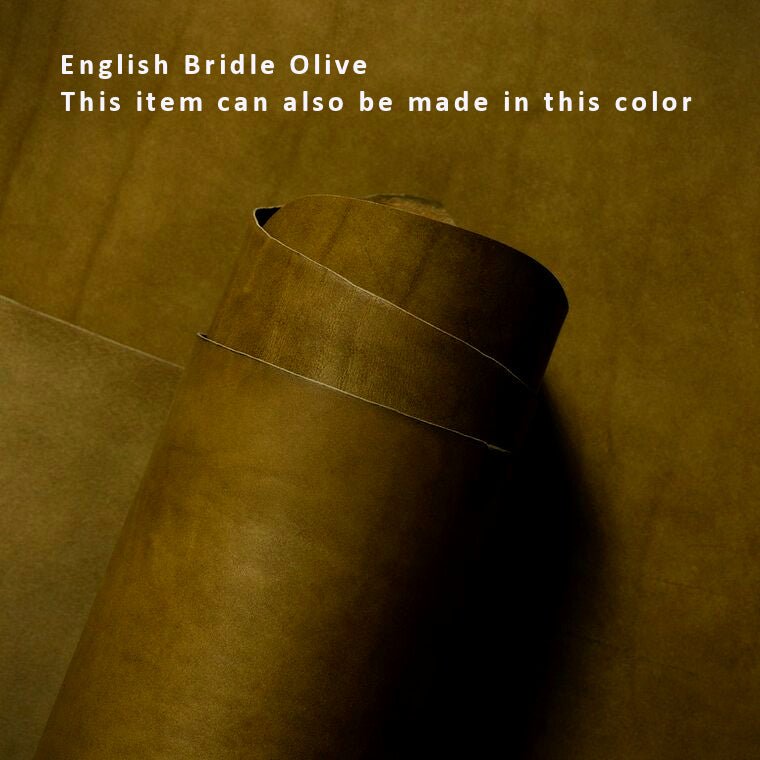 Hand Made In Tennessee
The Cell Phone Wallet - an elegant and tasteful accessory crafted from luxurious full grain vegetable tanned leather, handmade in Tennessee. Offering nine pockets, four (4) card slots, two (2) hidden pockets, a large cell phone pocket, a currency pocket behind the zippered pocket and a large, zippered currency pocket, this classic wallet is large enough to hold most larger cell phones and other ubiquitous items, perfect for the sophisticated individual looking for a luxurious and practical accessory that can accommodate everyday carry items.
Available in twenty (21) colors, all of which are full grain American vegetable tanned leather.
We almost exclusively use full grain vegetable tanned leather from one of the world's top tanneries.  Want to know why?  Click here
Our products are an incredible value when all things are considered.  Want to know why? click here
Dimensions: Cell Pocket is 7.5 inches wide (190 mm); 3.25 inches high (82 mm).  Opened dimensions: 10.5 inches length (266 mm), 8.5 inches wide (216 mm).  Closed dimensions: 8.5 inches wide (216 mm), 5 inches high (127 mm).
High quality leather may require periodic maintenance. As the leather may become dry or dirty in normal use. We recommend a high-quality leather balm to clean and condition. There are many available to choose from. We use and recommends Smith's Leather Balm which you can find in the accessories collection on our site. Smith's Leather Balm is natural and only made from organic cocoa butter, organic beeswax and 100% Pure Sweet Almond Oil. We do not stock but do use Feibing's saddle soap for cleaning.