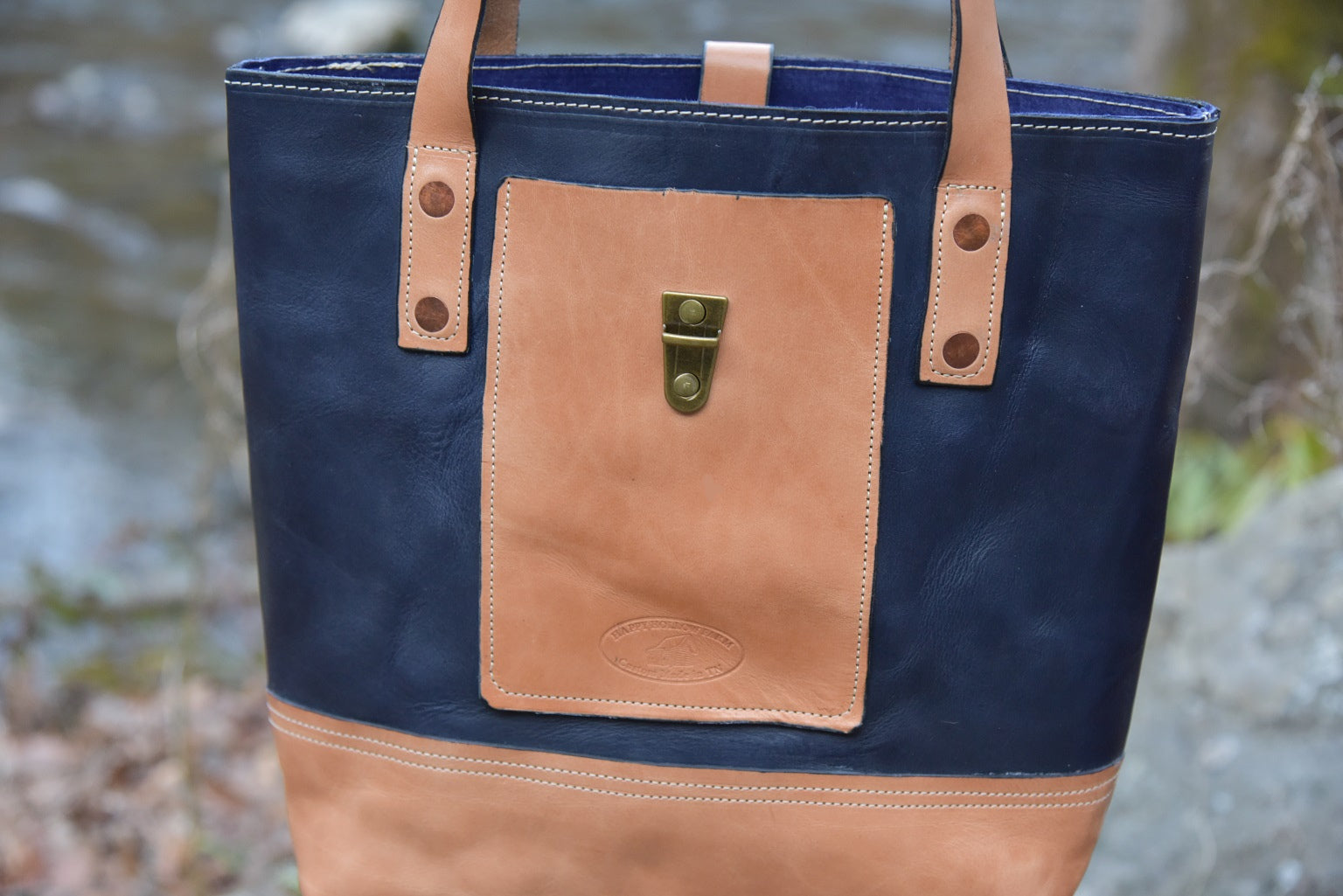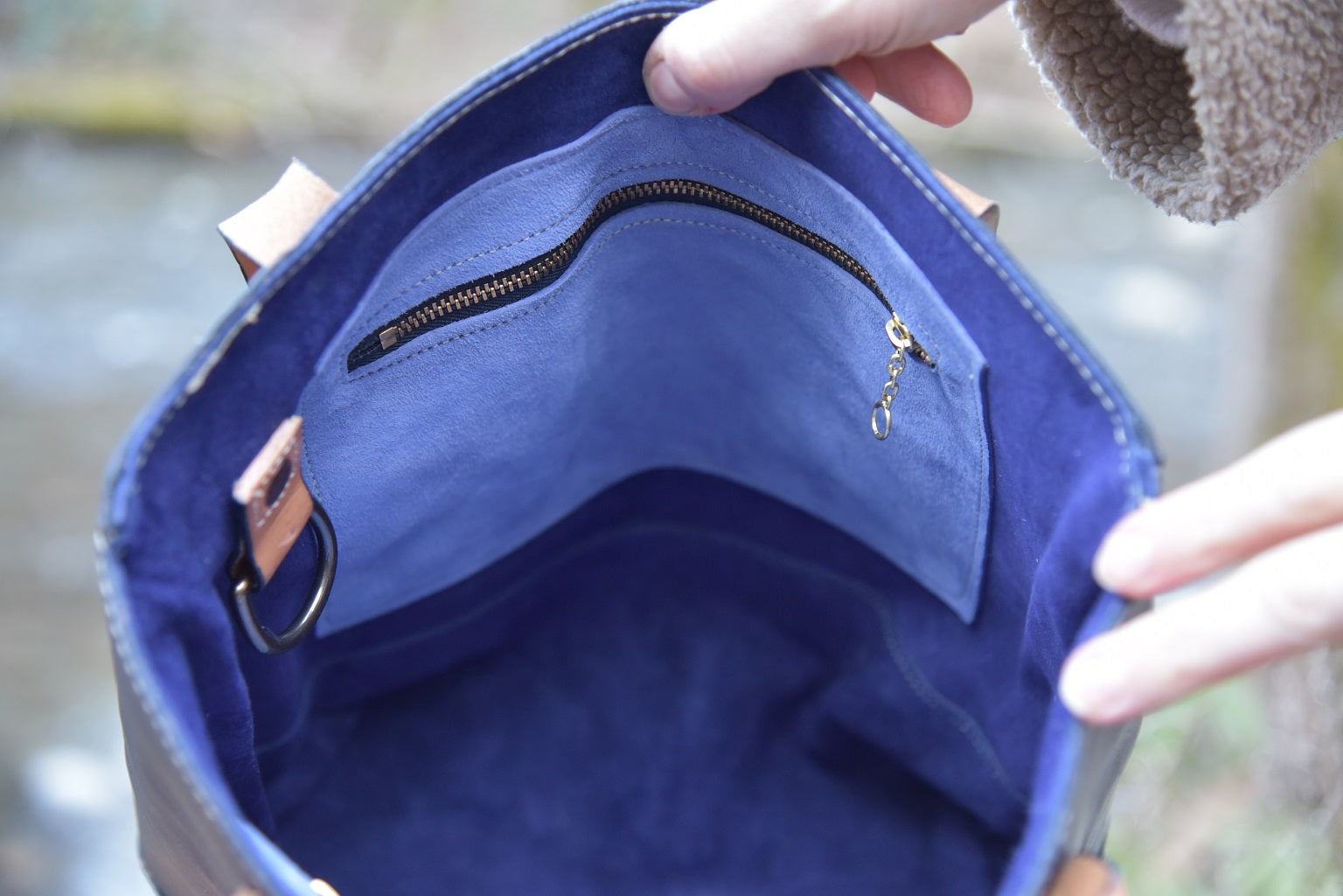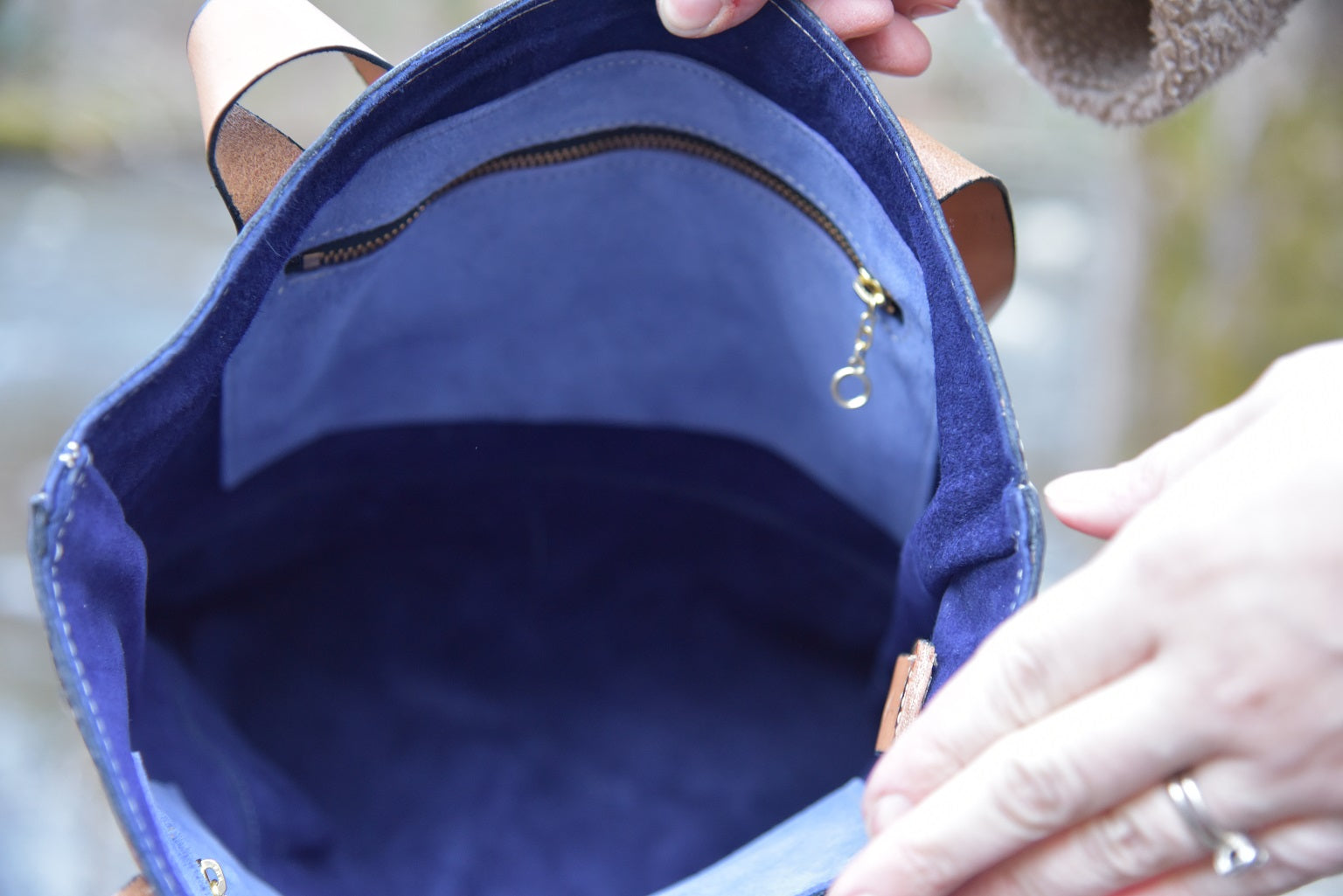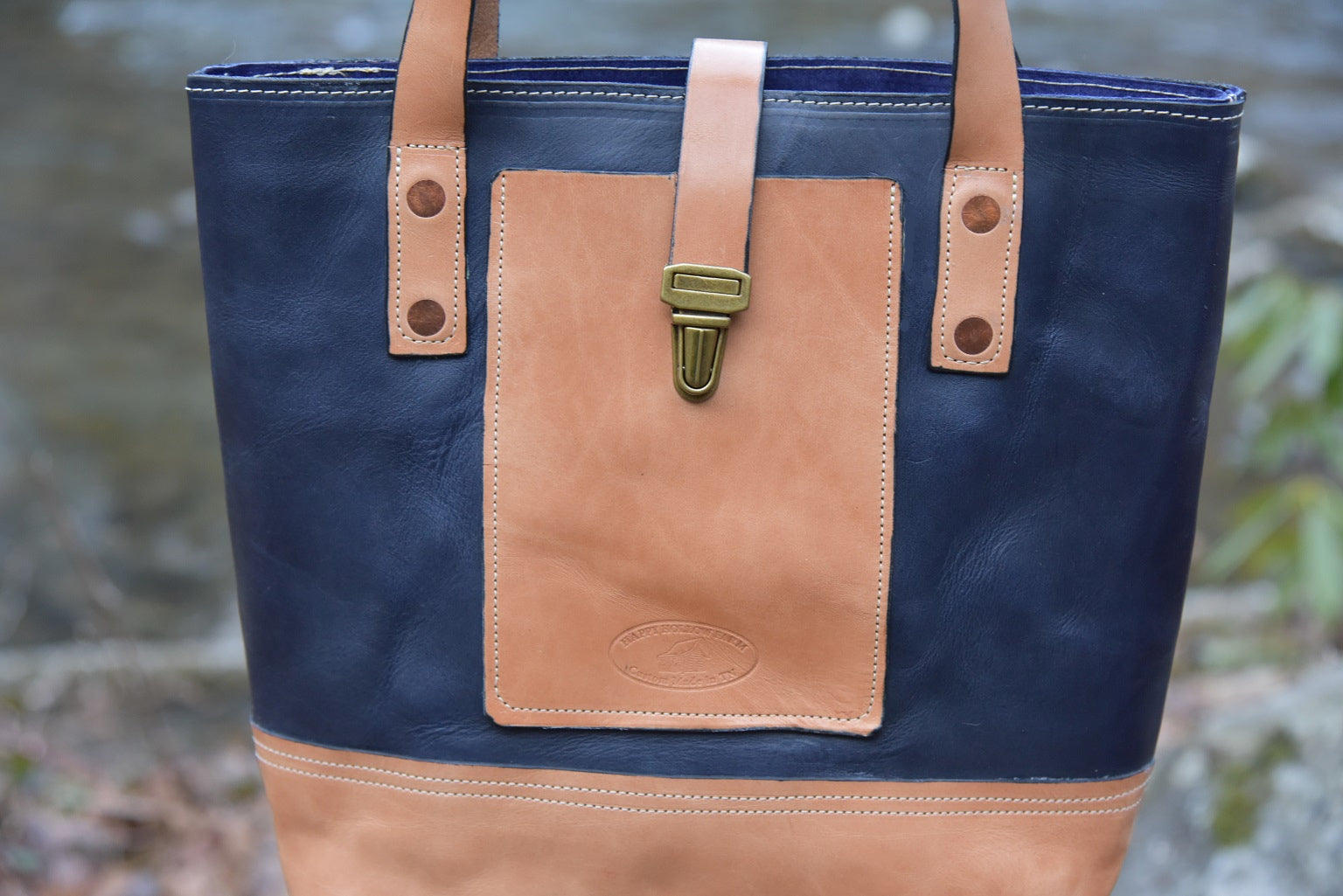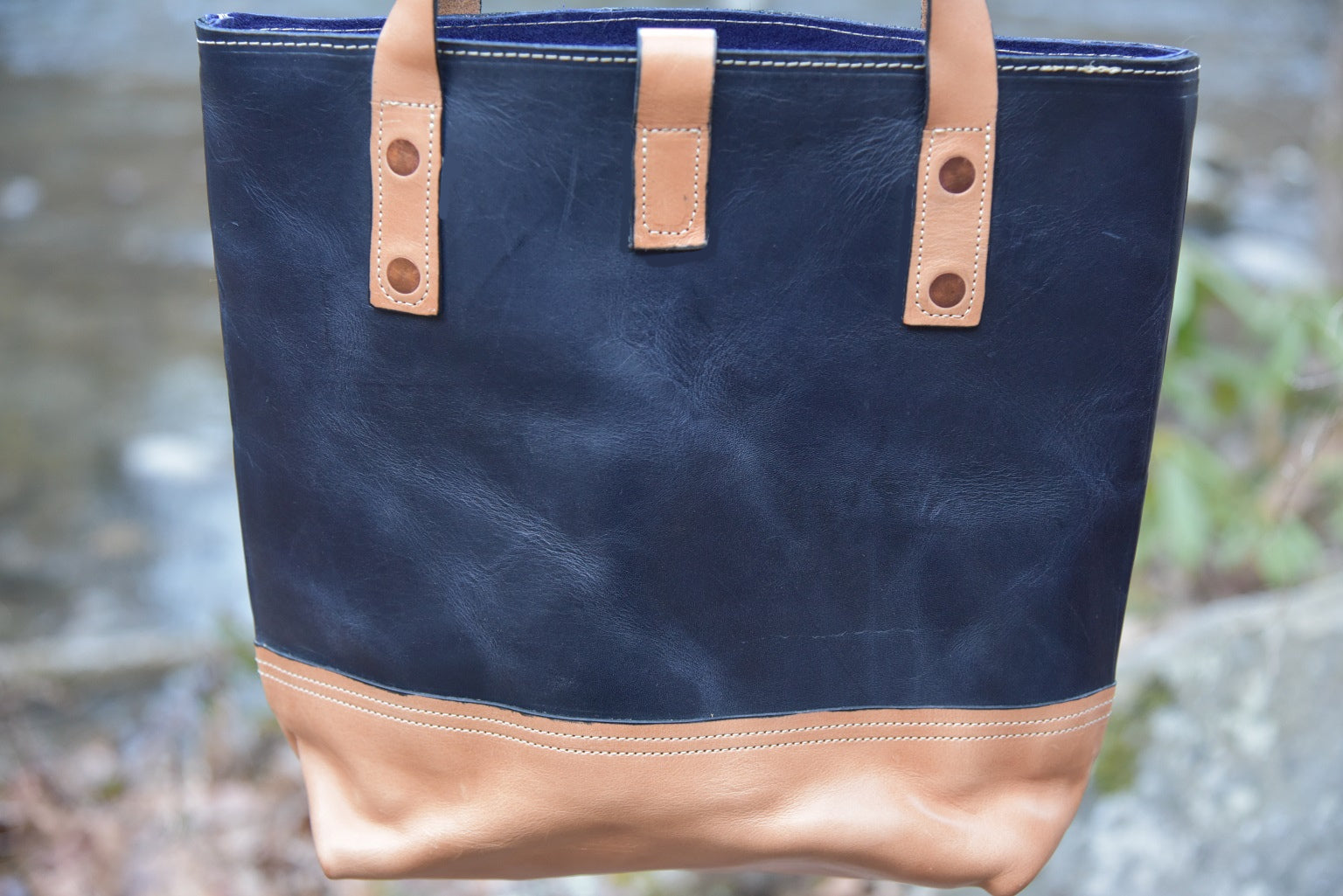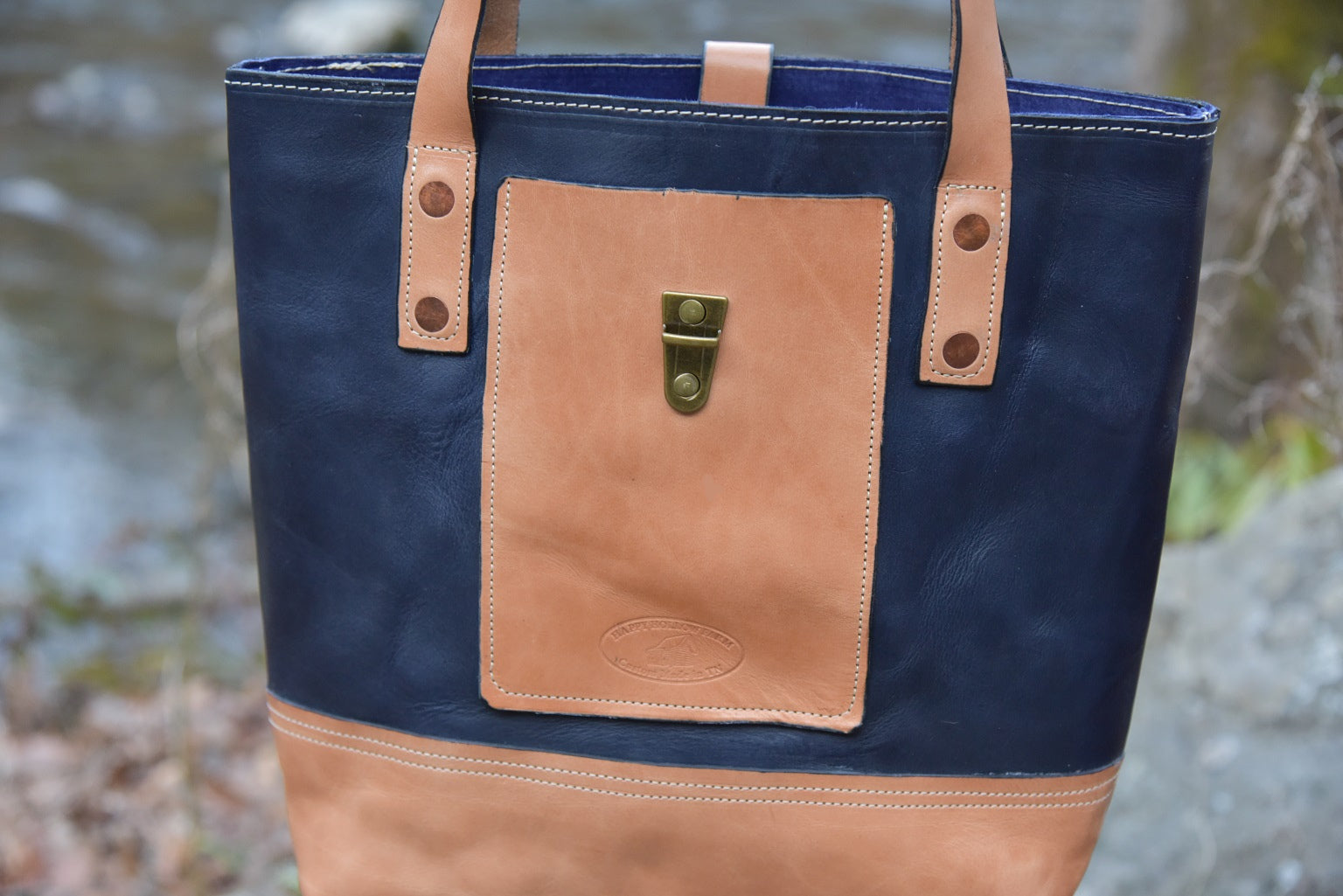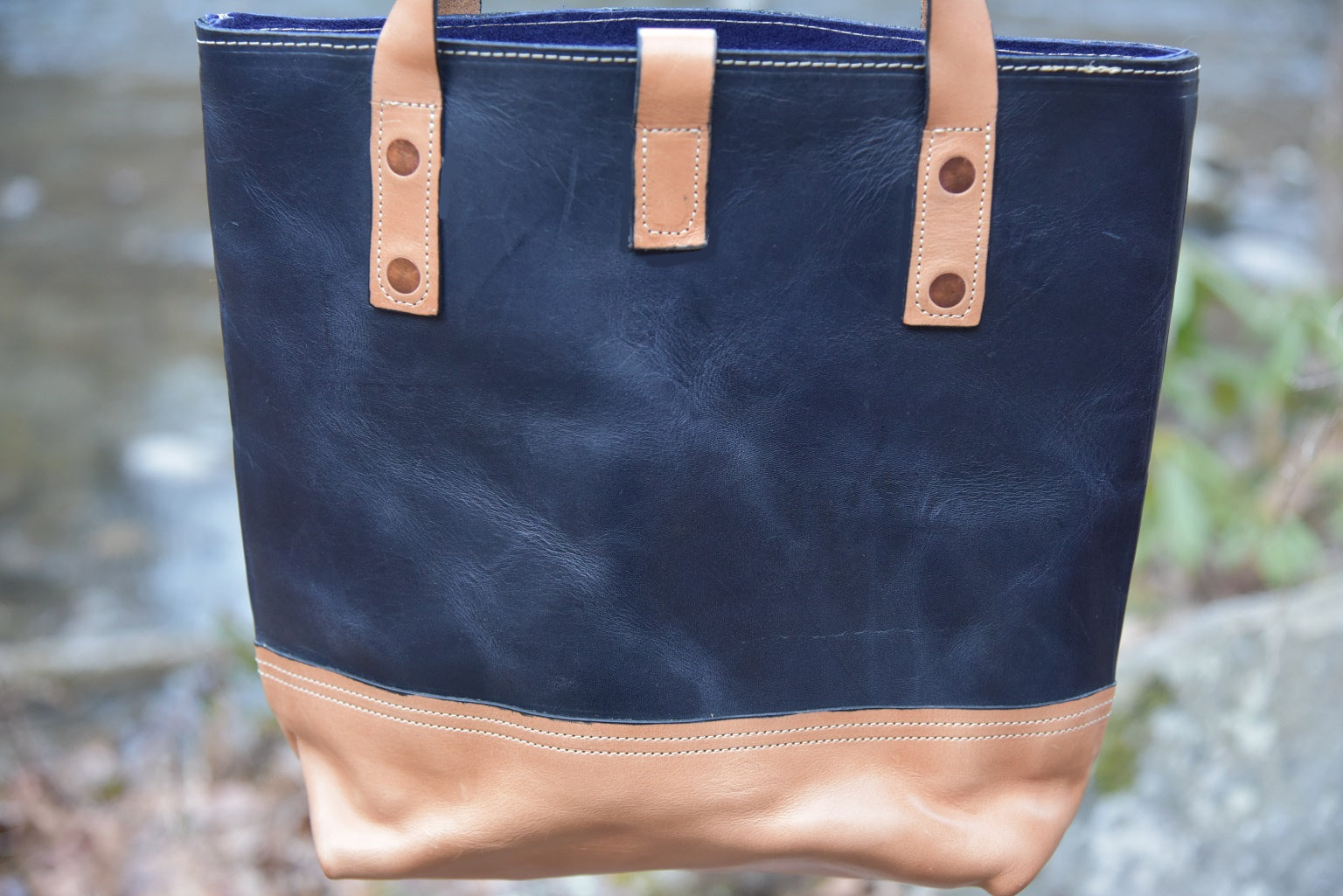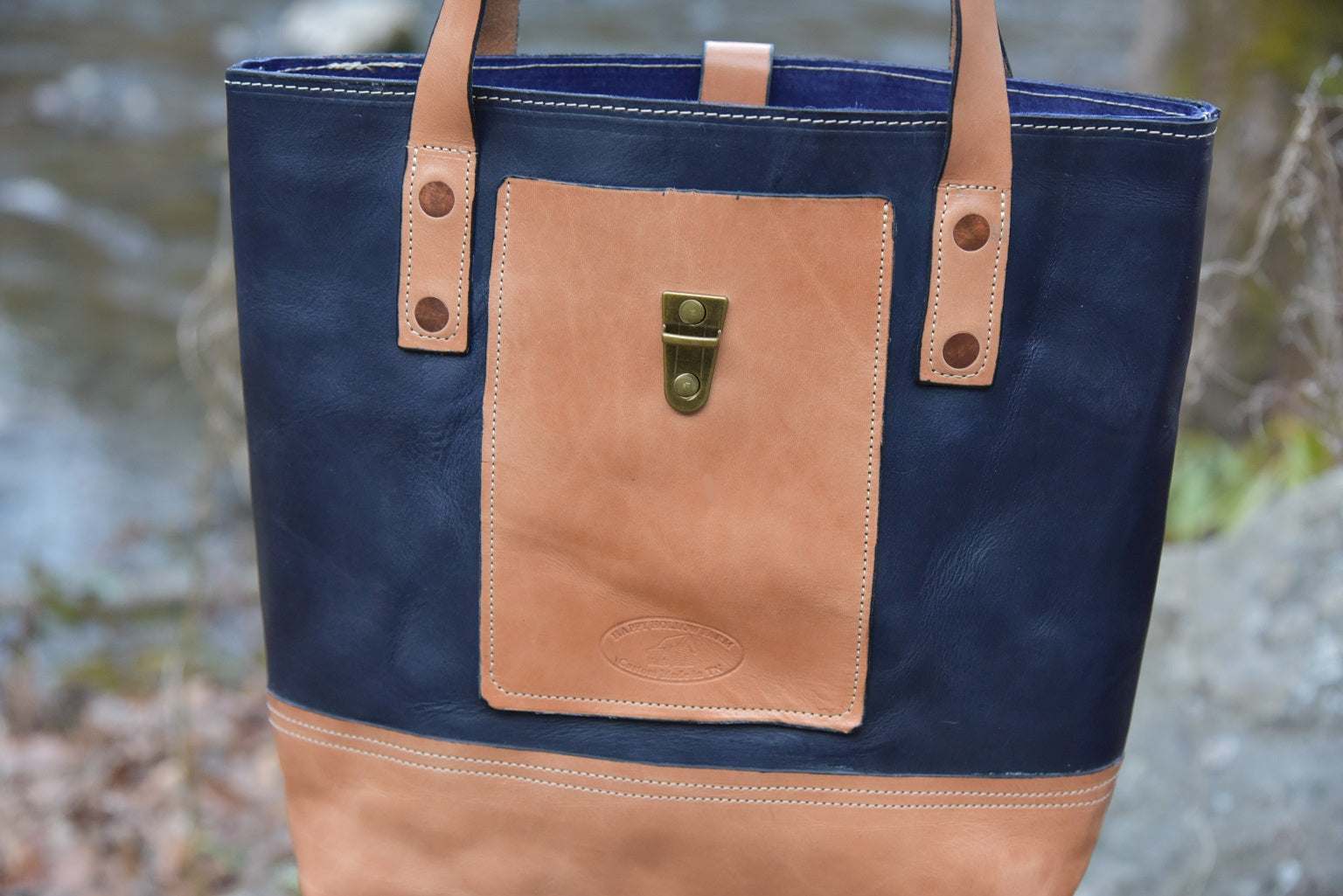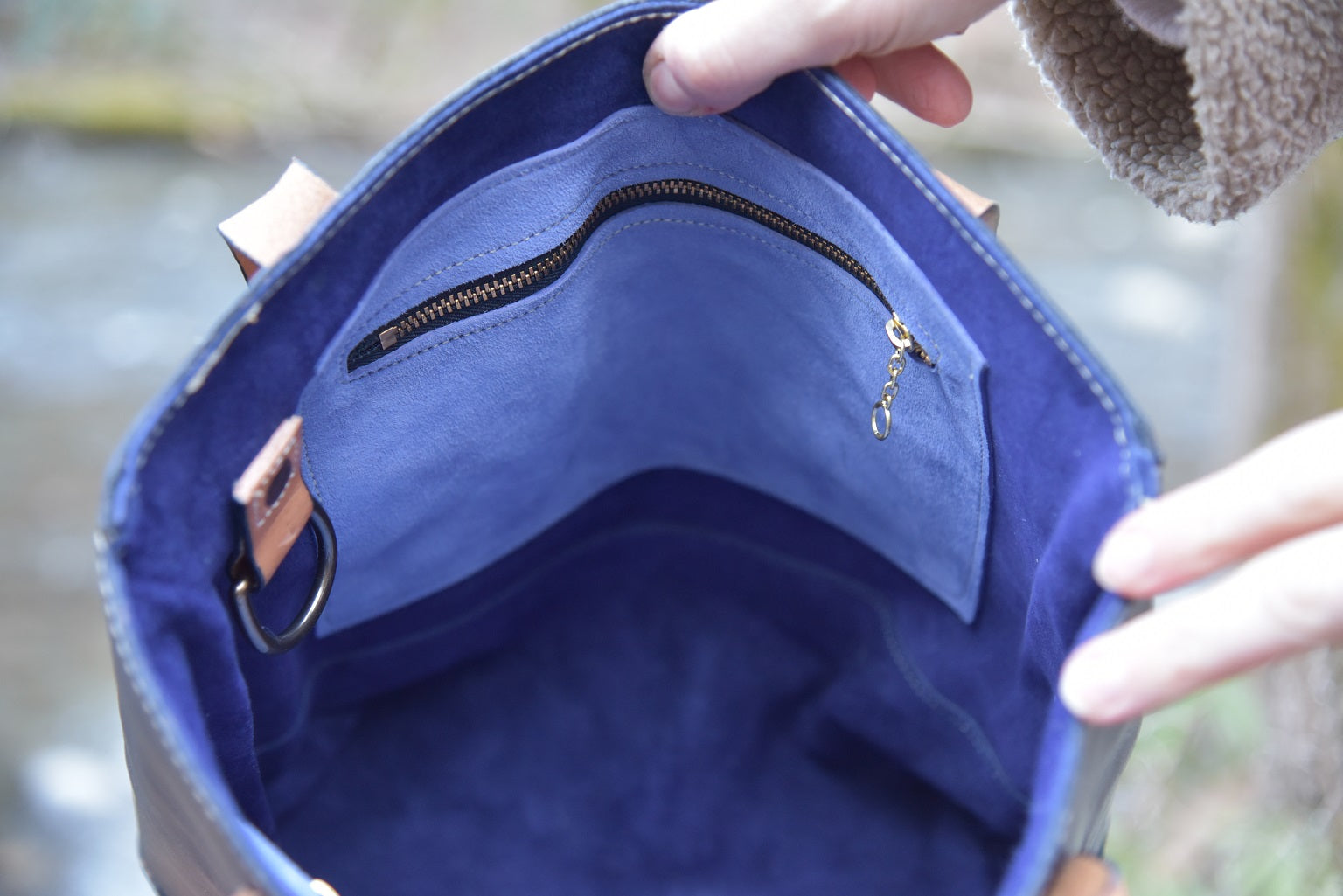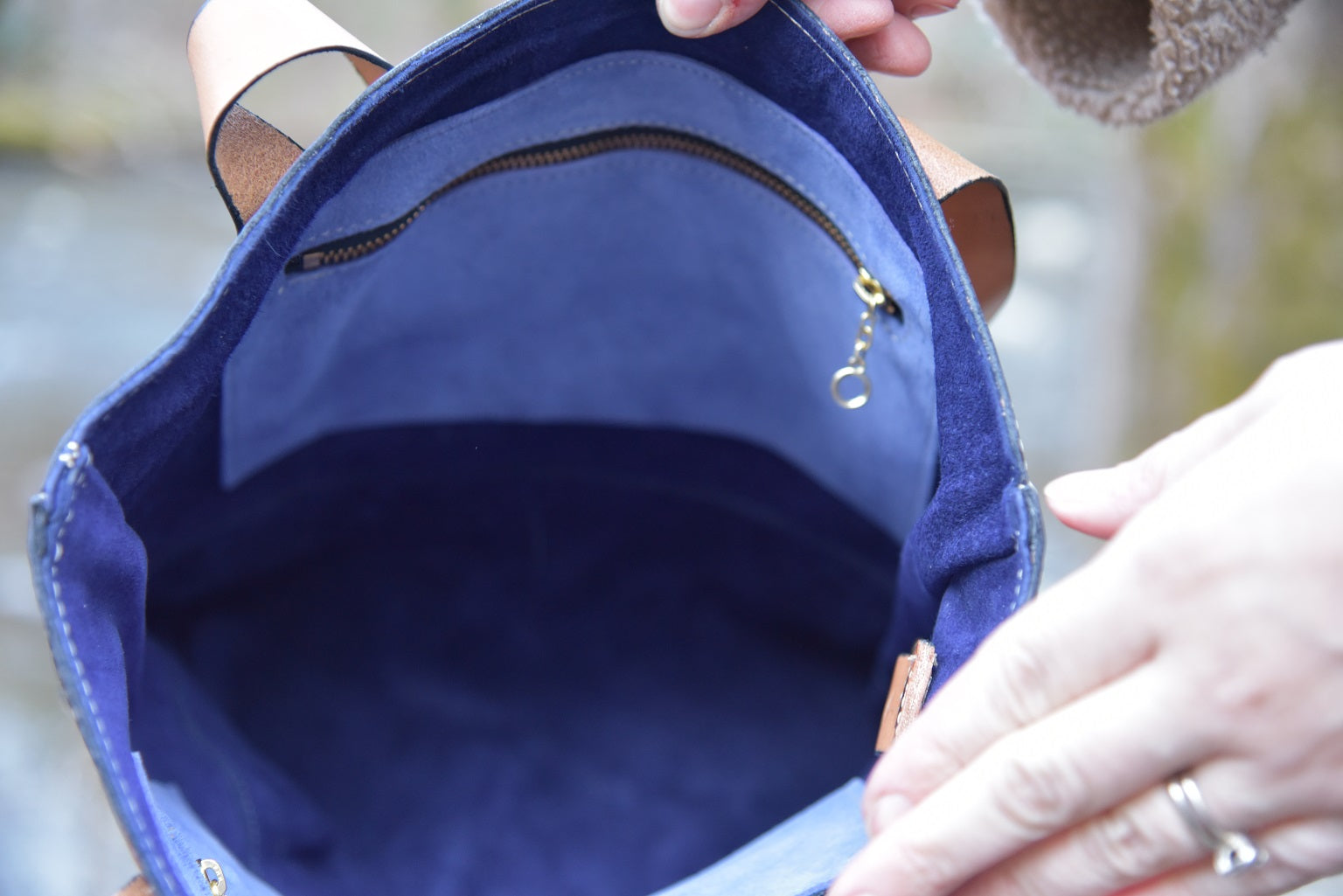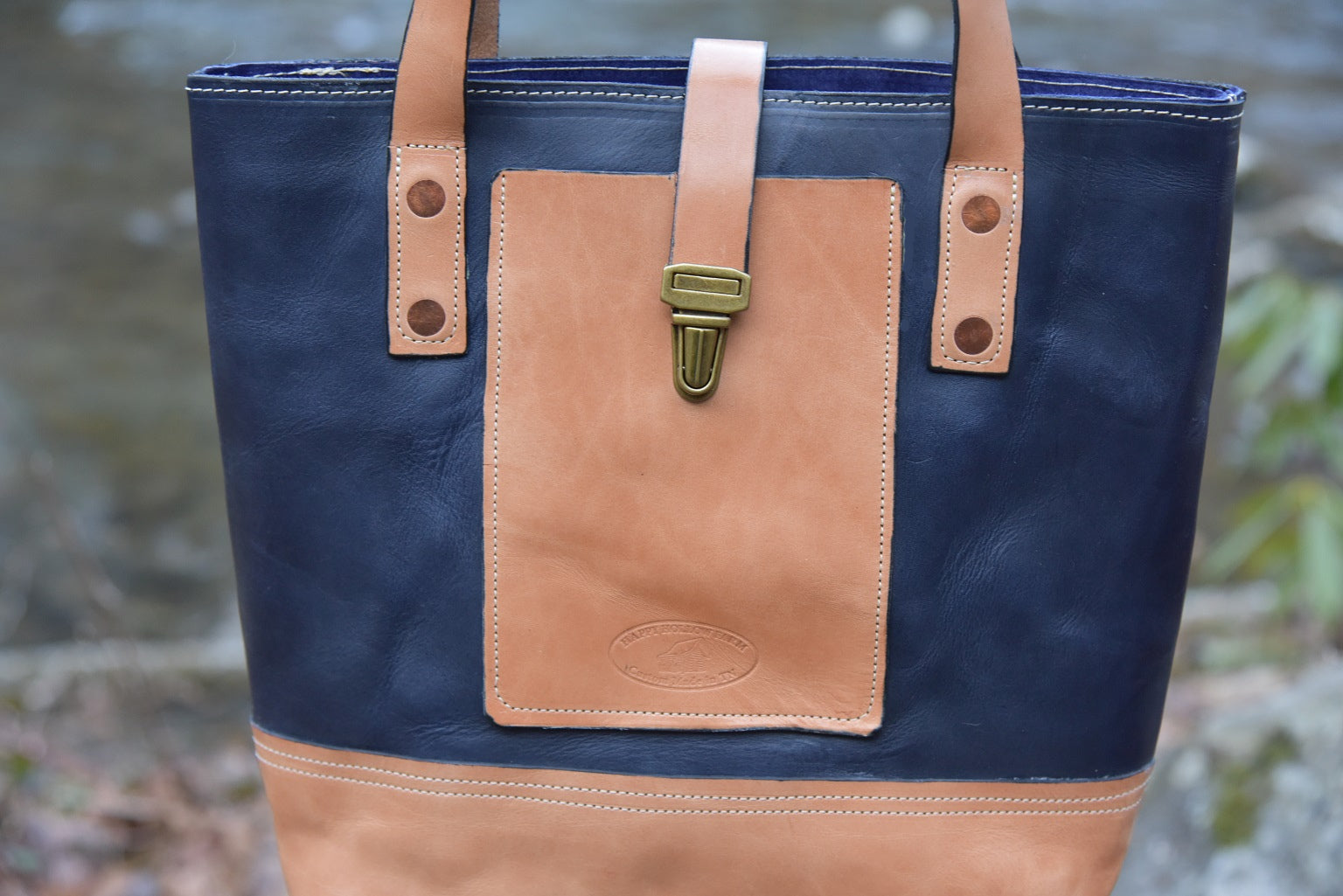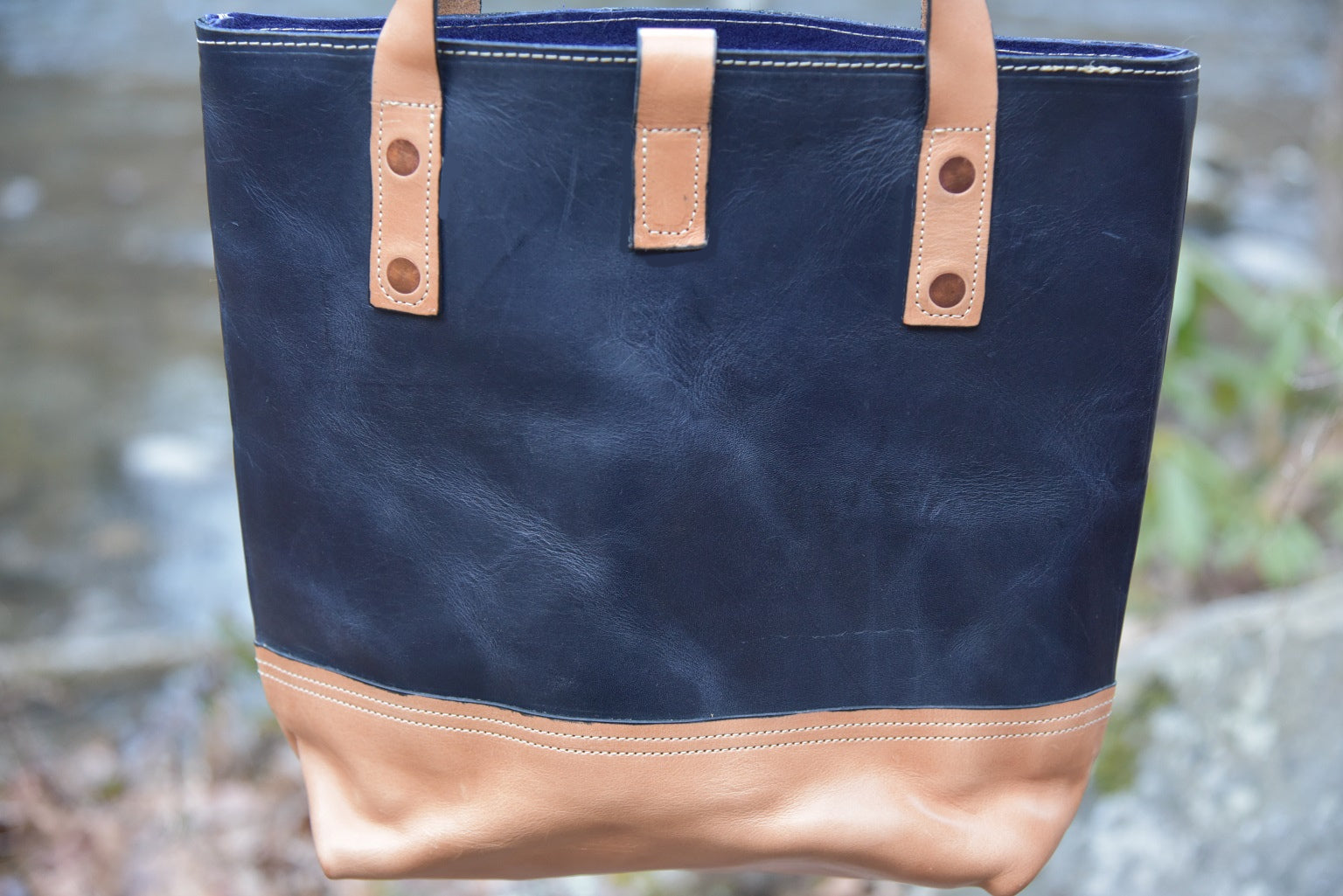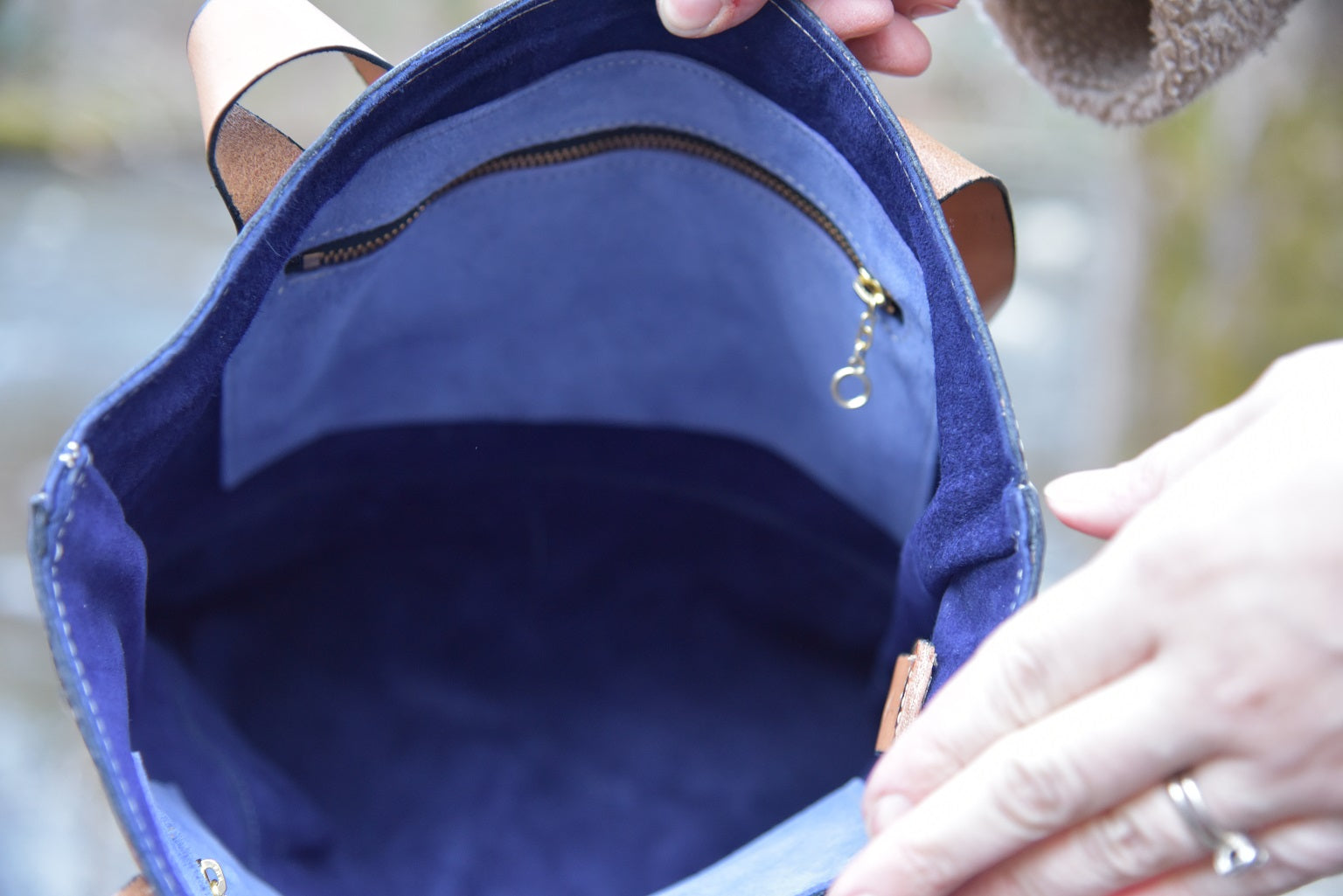 Special Navy Russet Tote
Strap Type:
Shoulder Strap
Hand Made In Tennessee
This Special Navy Russet Tote is a handmade leather wonder. You get to choose from a 50-inch cross body strap or double-sided and sewn shoulder straps, plus a top brass zipper or premium tuck lock for closure. Plus, it features exterior and interior pockets, and is lined with deluxe suede for a soft, luxurious feel. With exposed edges that are finished and polished, and available in twenty (20) colors, it's the perfect way to spruce up any outfit.
Our products are an incredible value when all things are considered.  Want to know why? click here
Available in two sizes (Medium and Large).

Medium width is 15 inches (381 mm), 10 inches high (254 mm) and 6 inches deep (152 mm).
Large width is 18 inches (457 mm), 12 inches high (304 mm), and 6 inches deep (152 mm).
High quality leather may require periodic maintenance. As the leather may become dry or dirty in normal use. We recommend a high quality leather balm to clean and condition. There are many available to choose from. We use and recommends Smith's Leather Balm which you can find in the accessories collection on our site. Smith's Leather Balm is natural and only made from organic cocoa butter, organic beeswax and 100% Pure Sweet Almond Oil