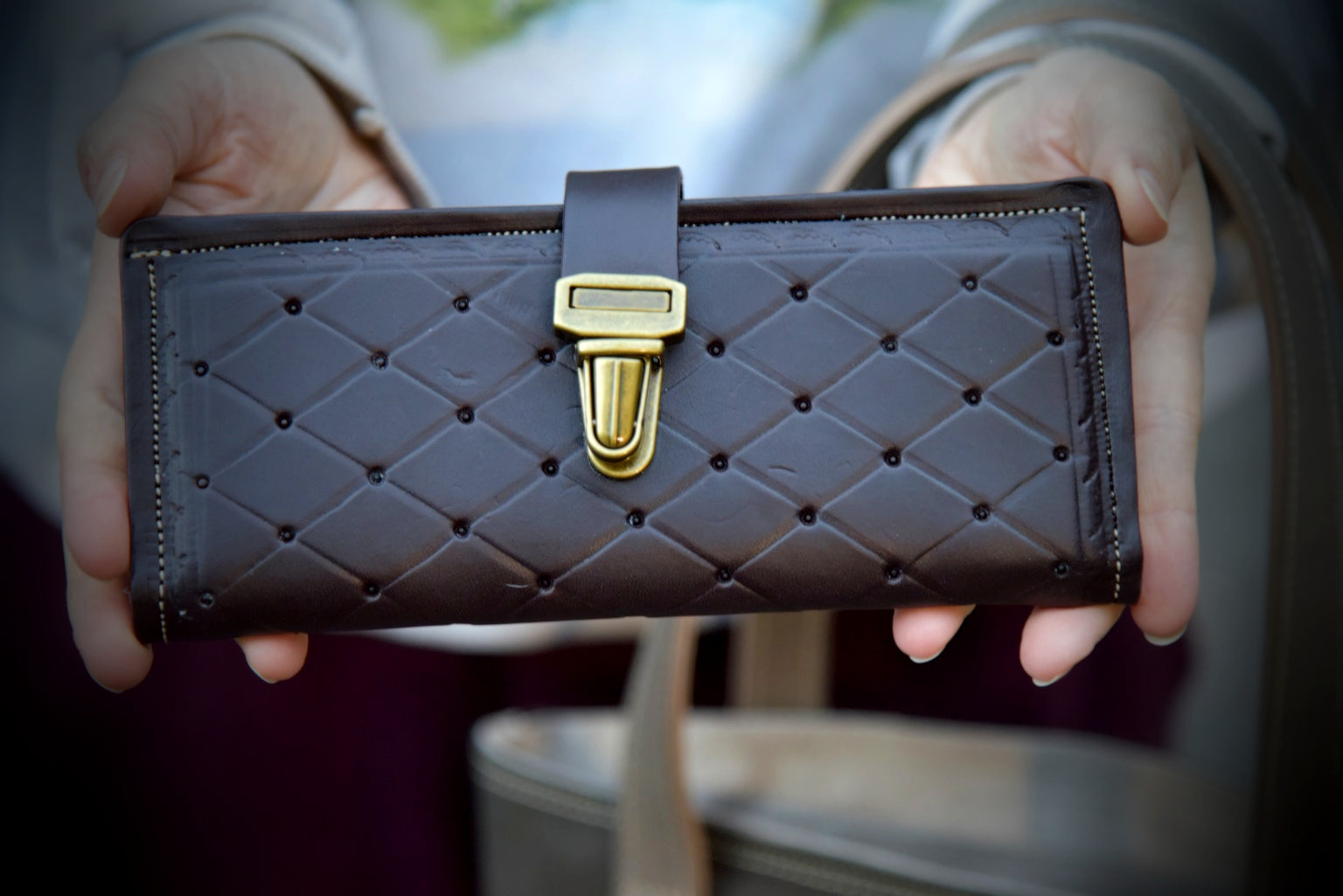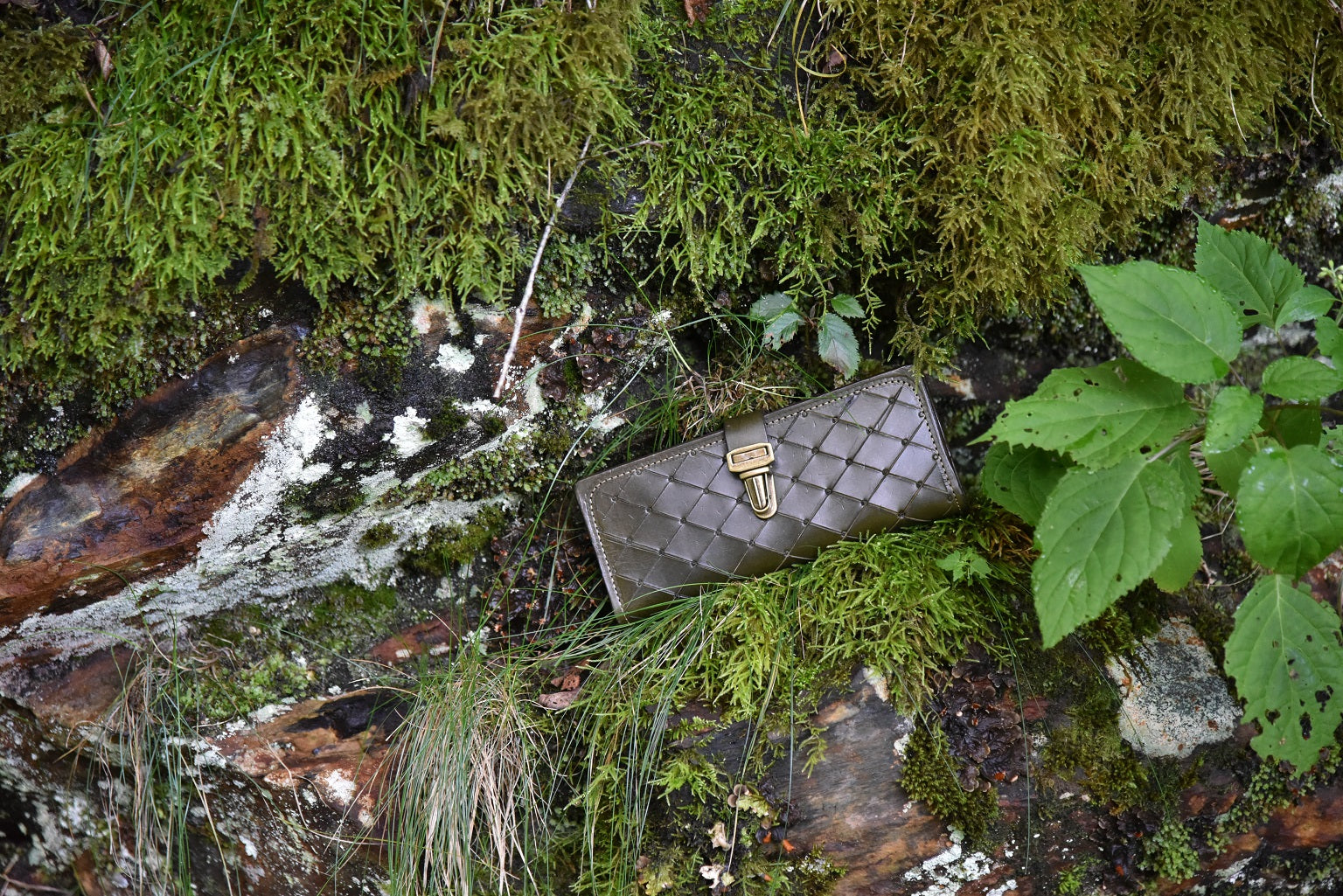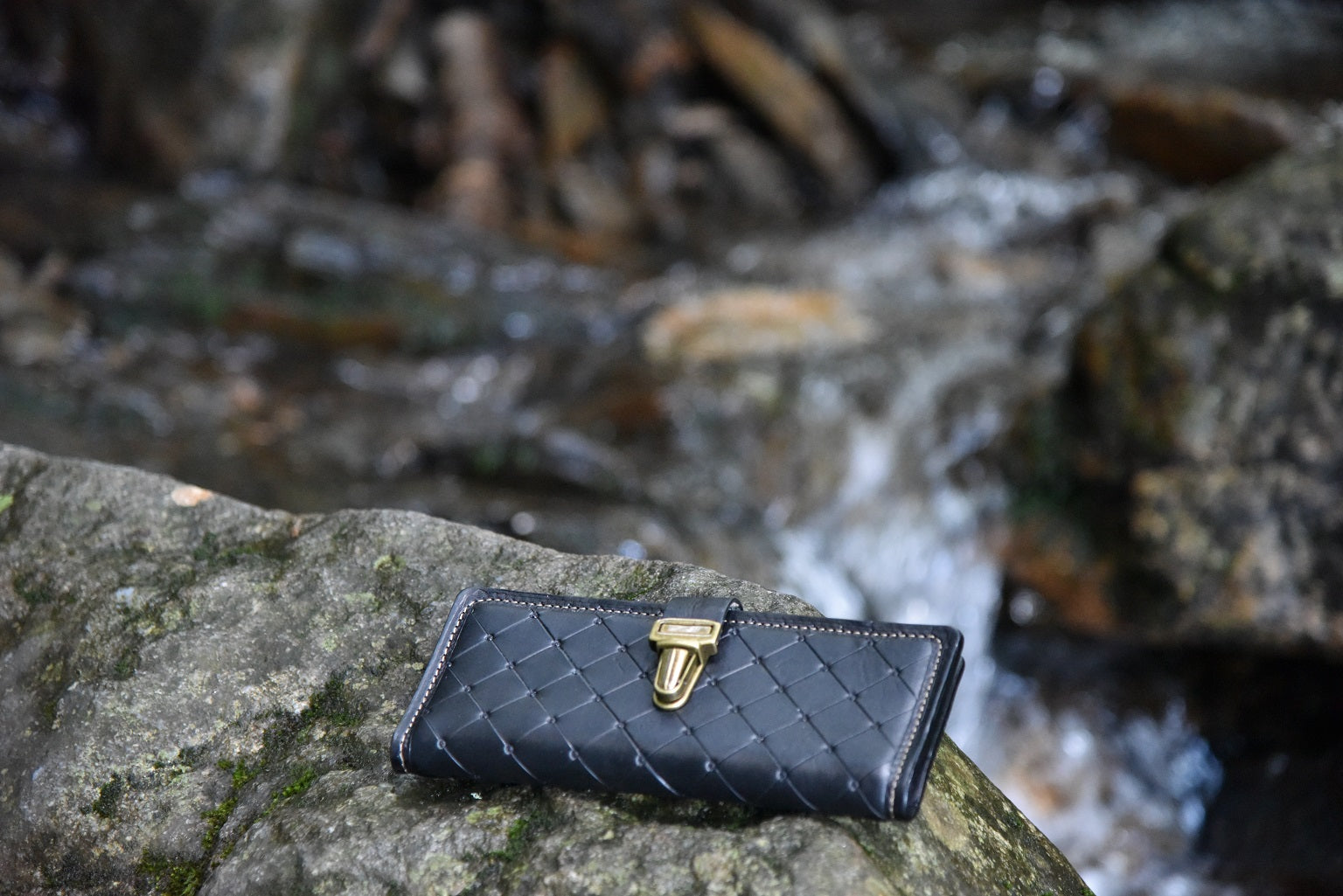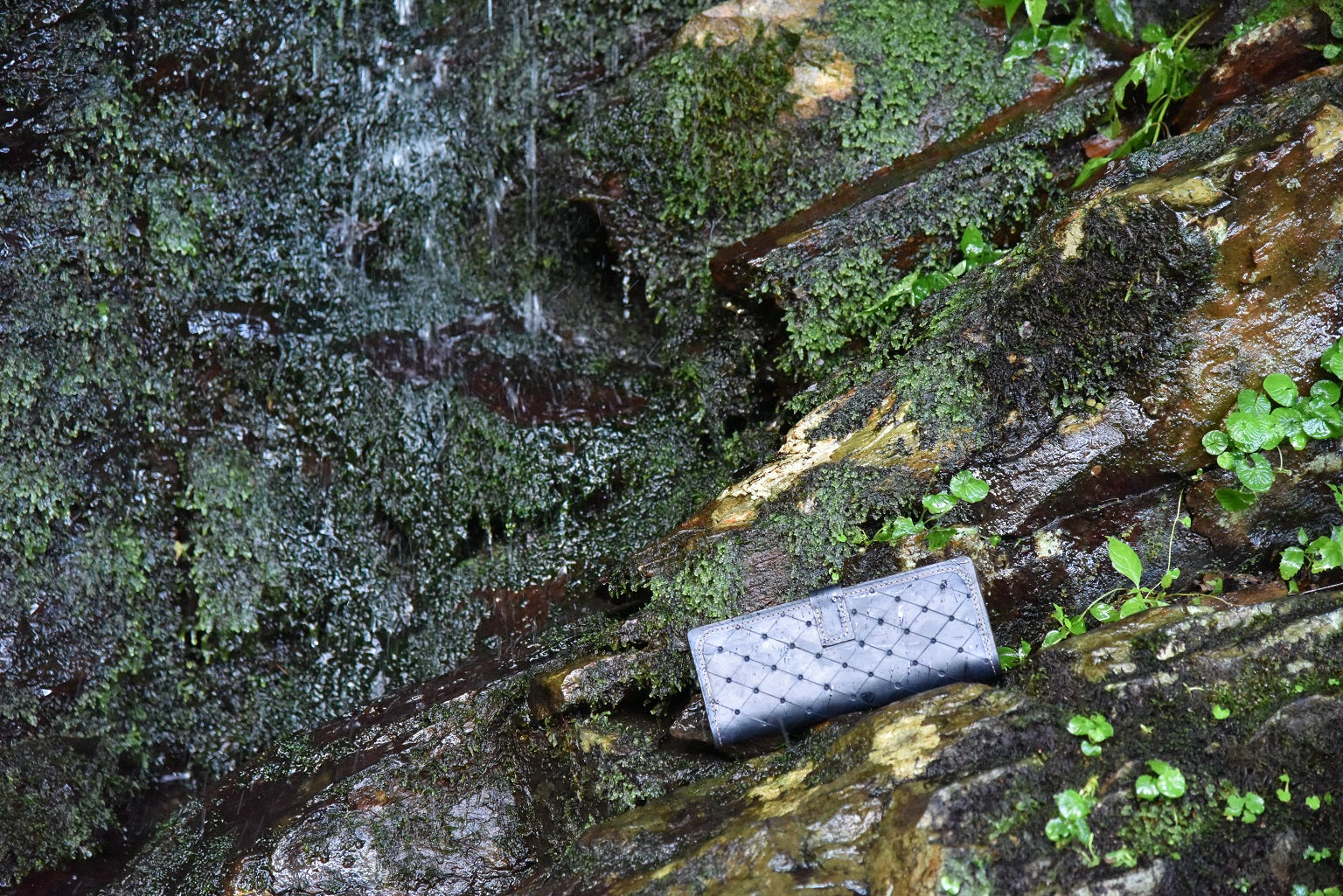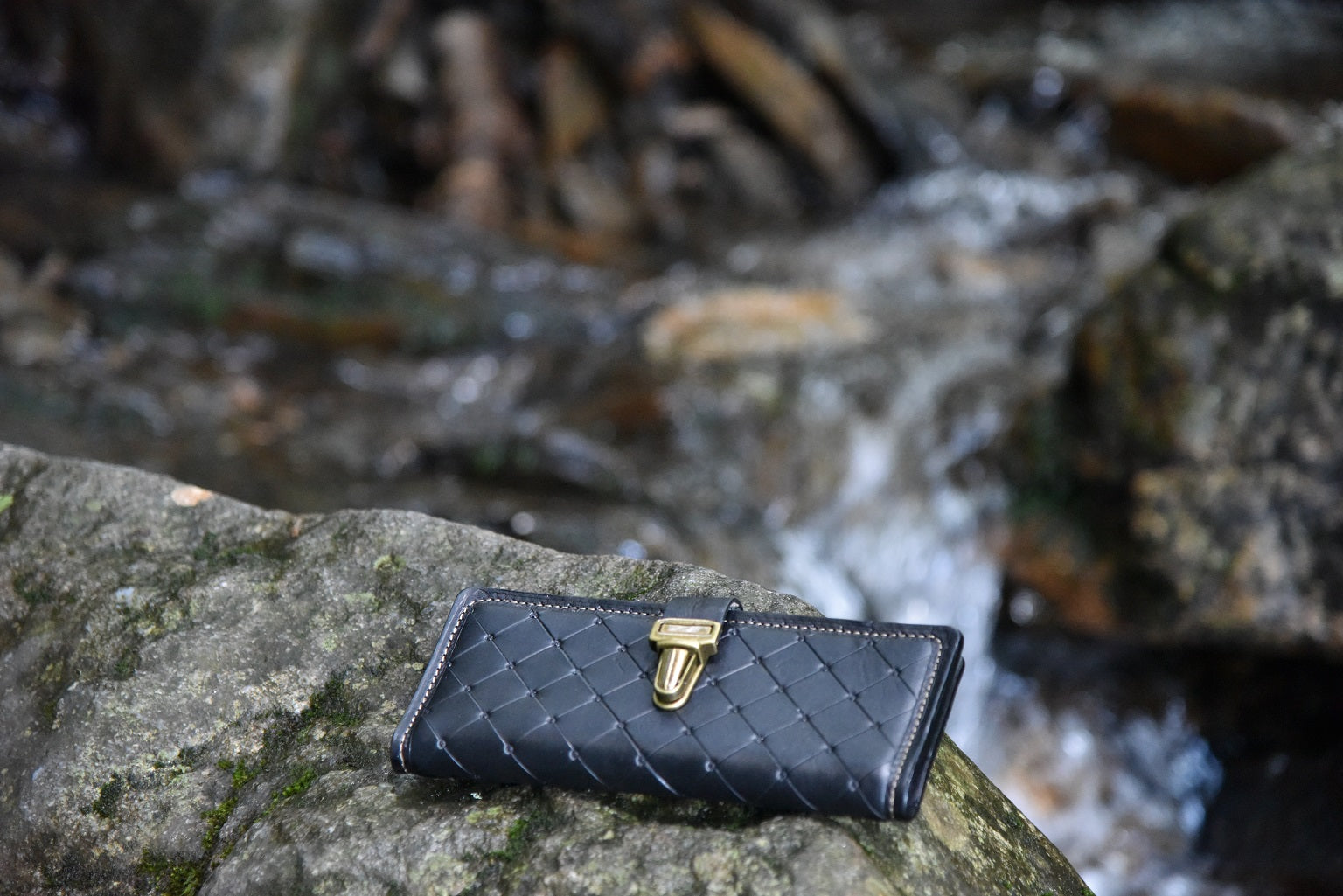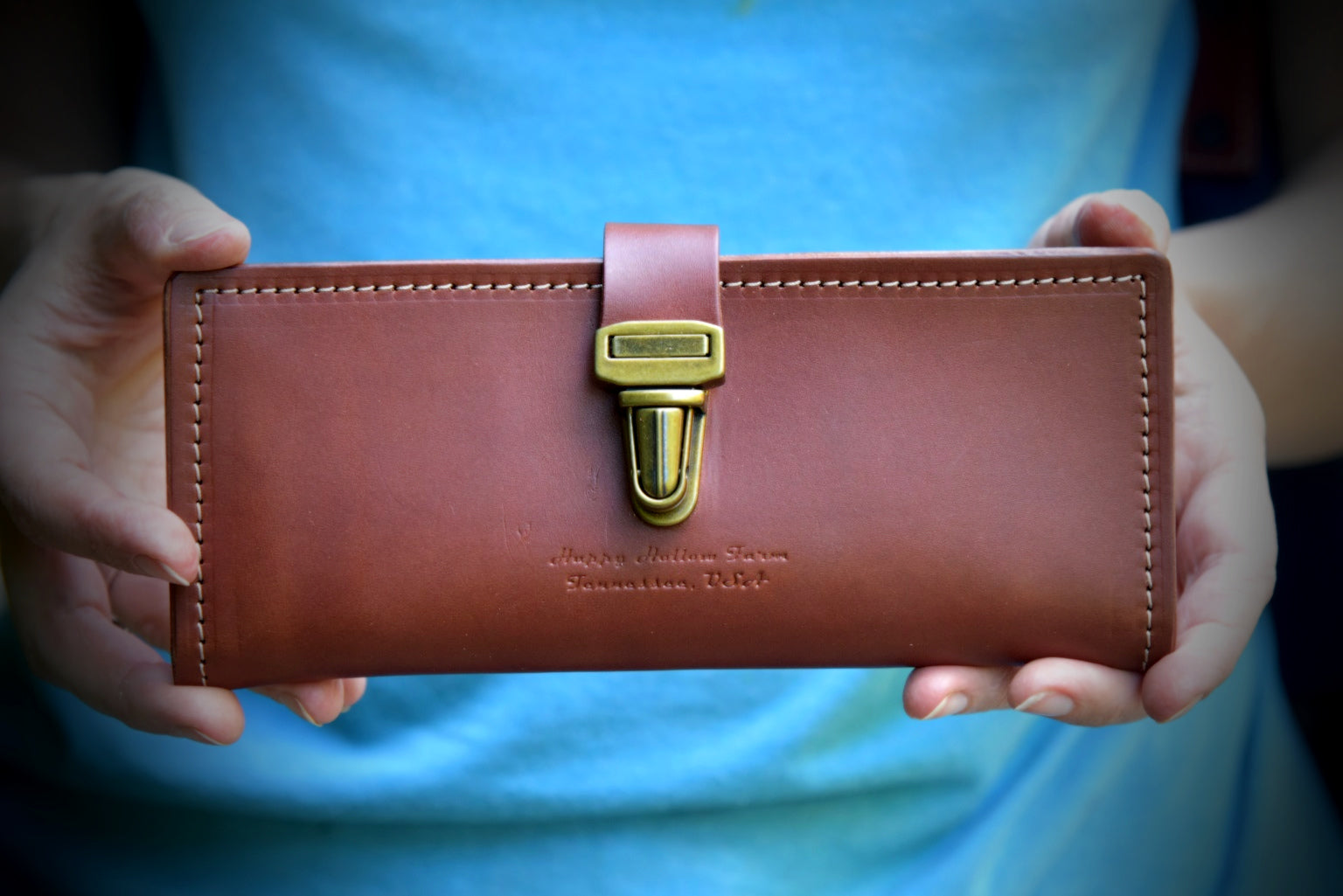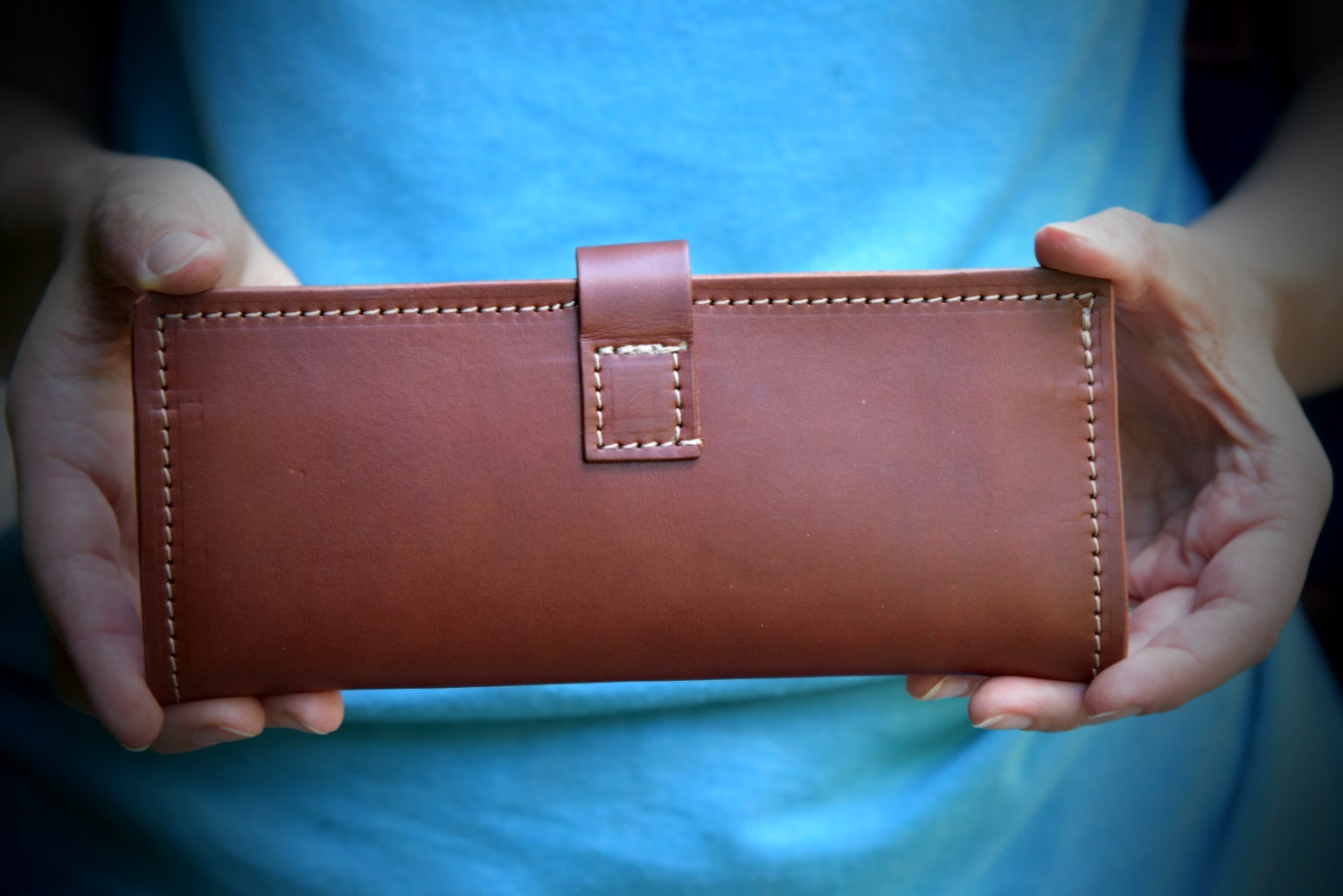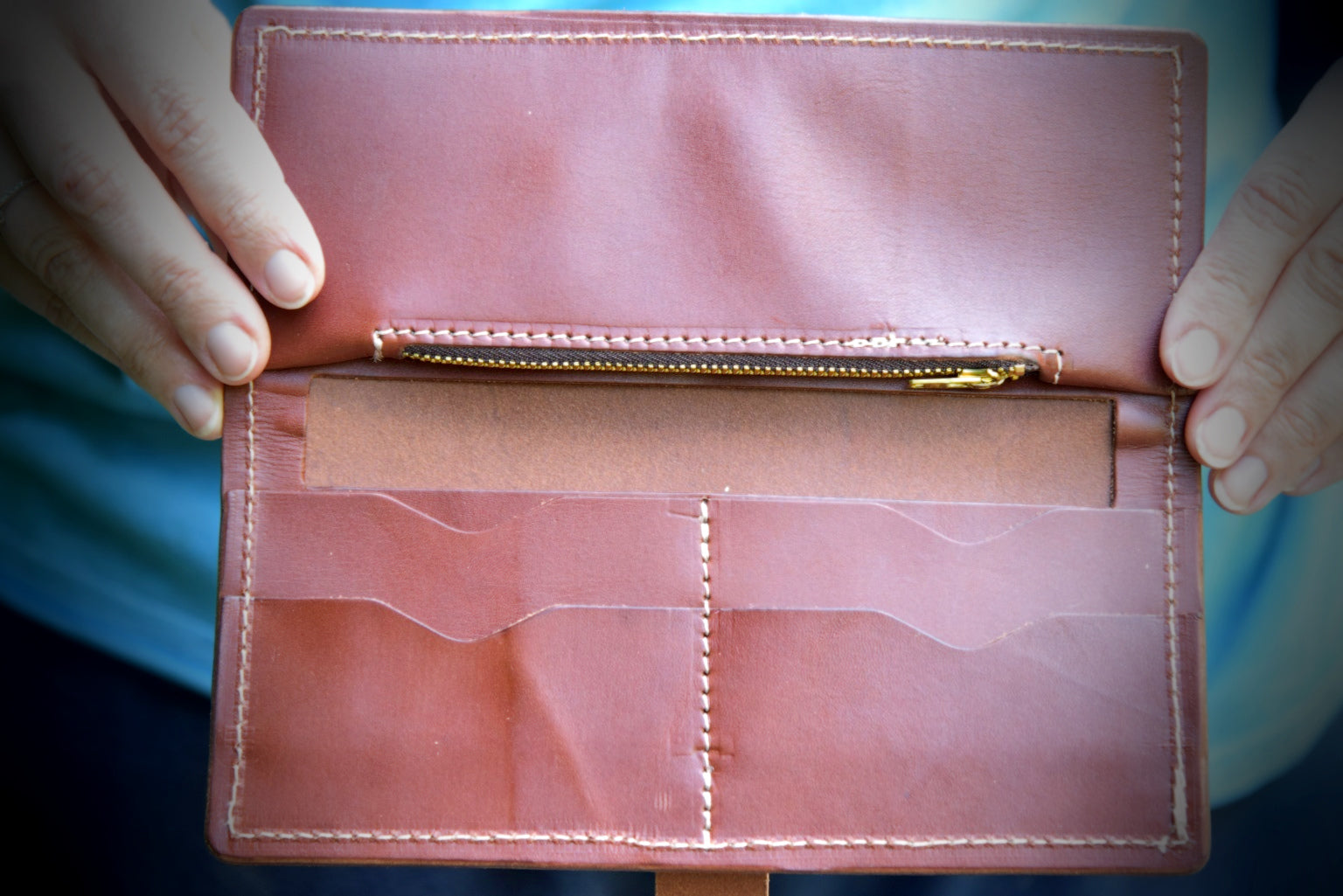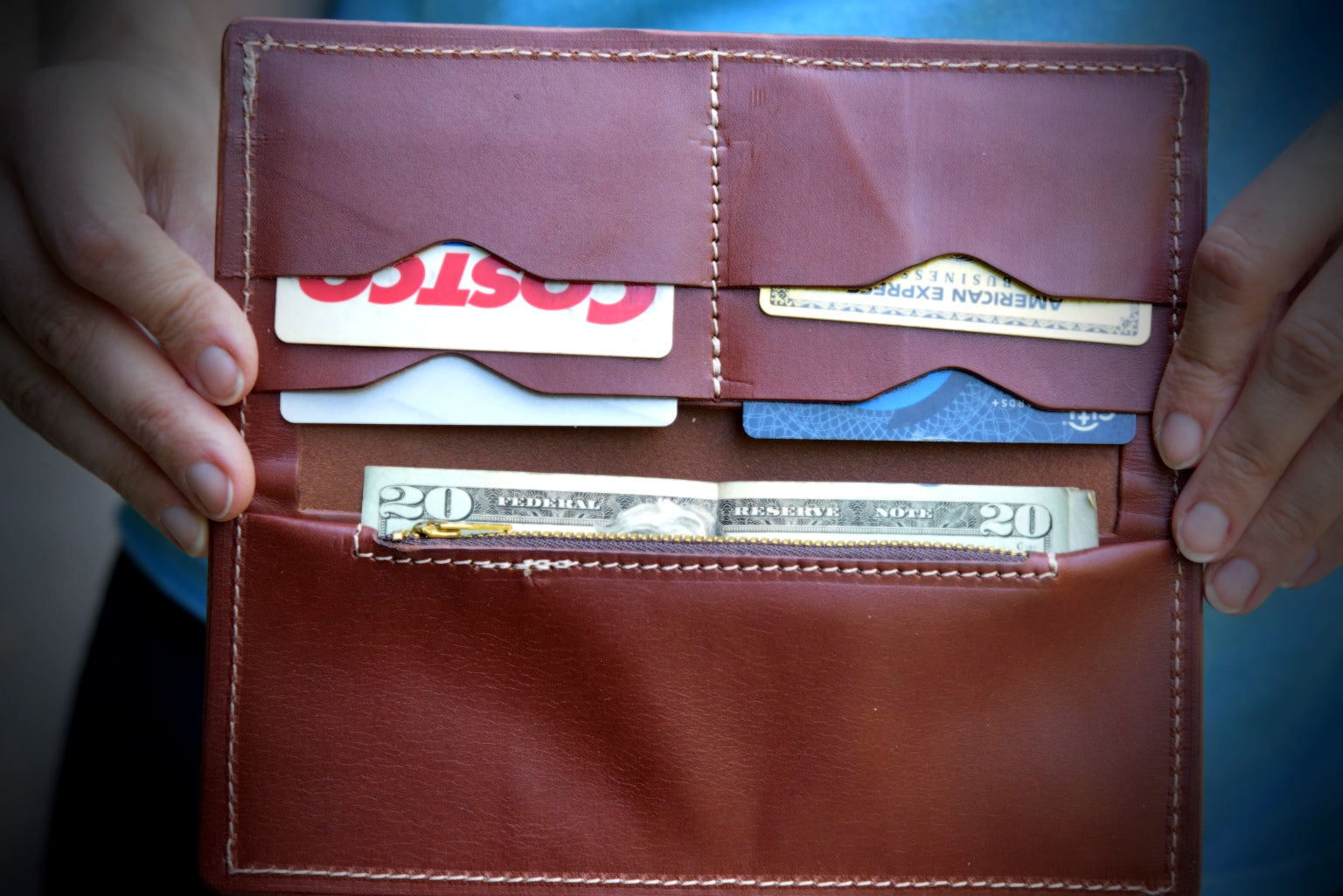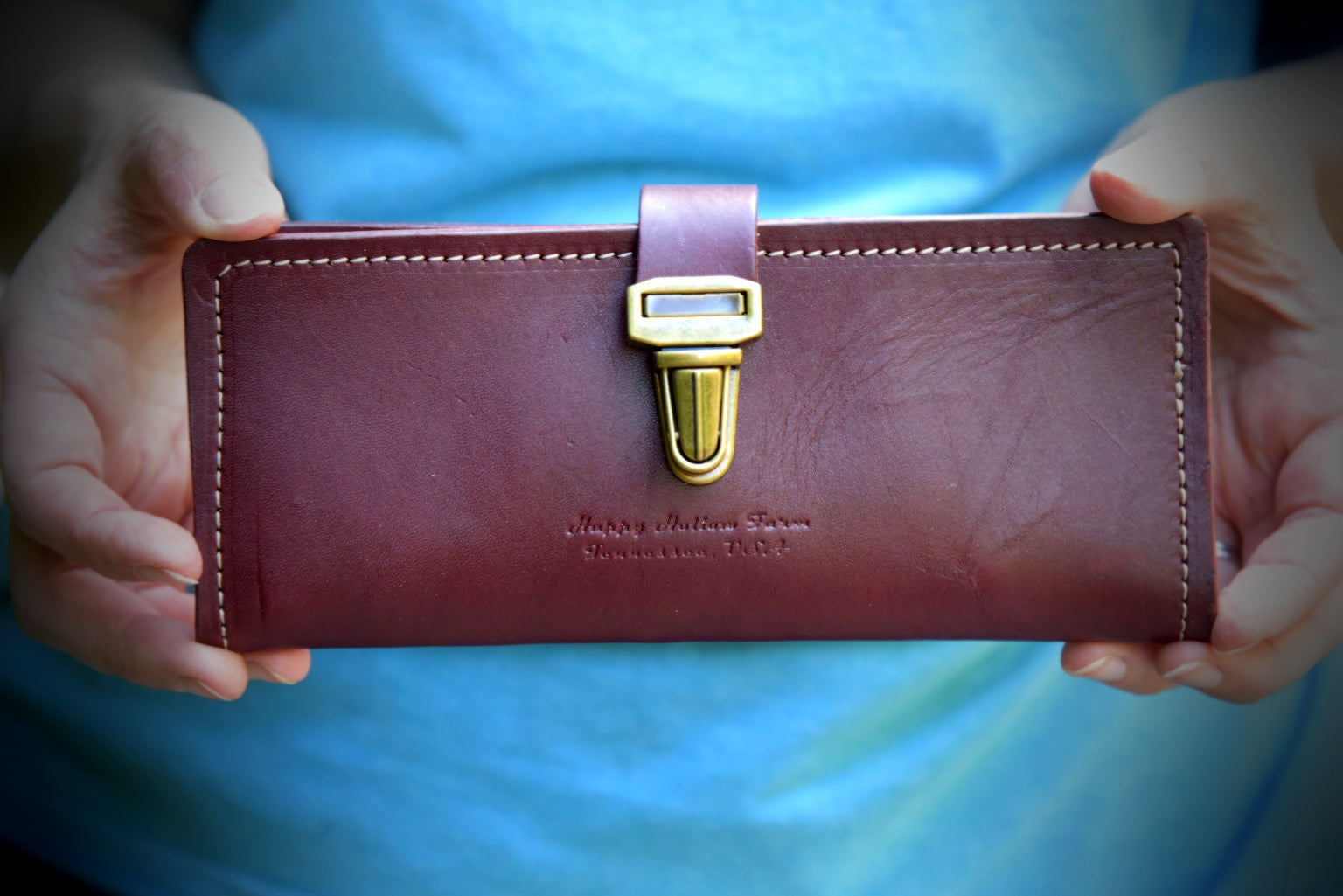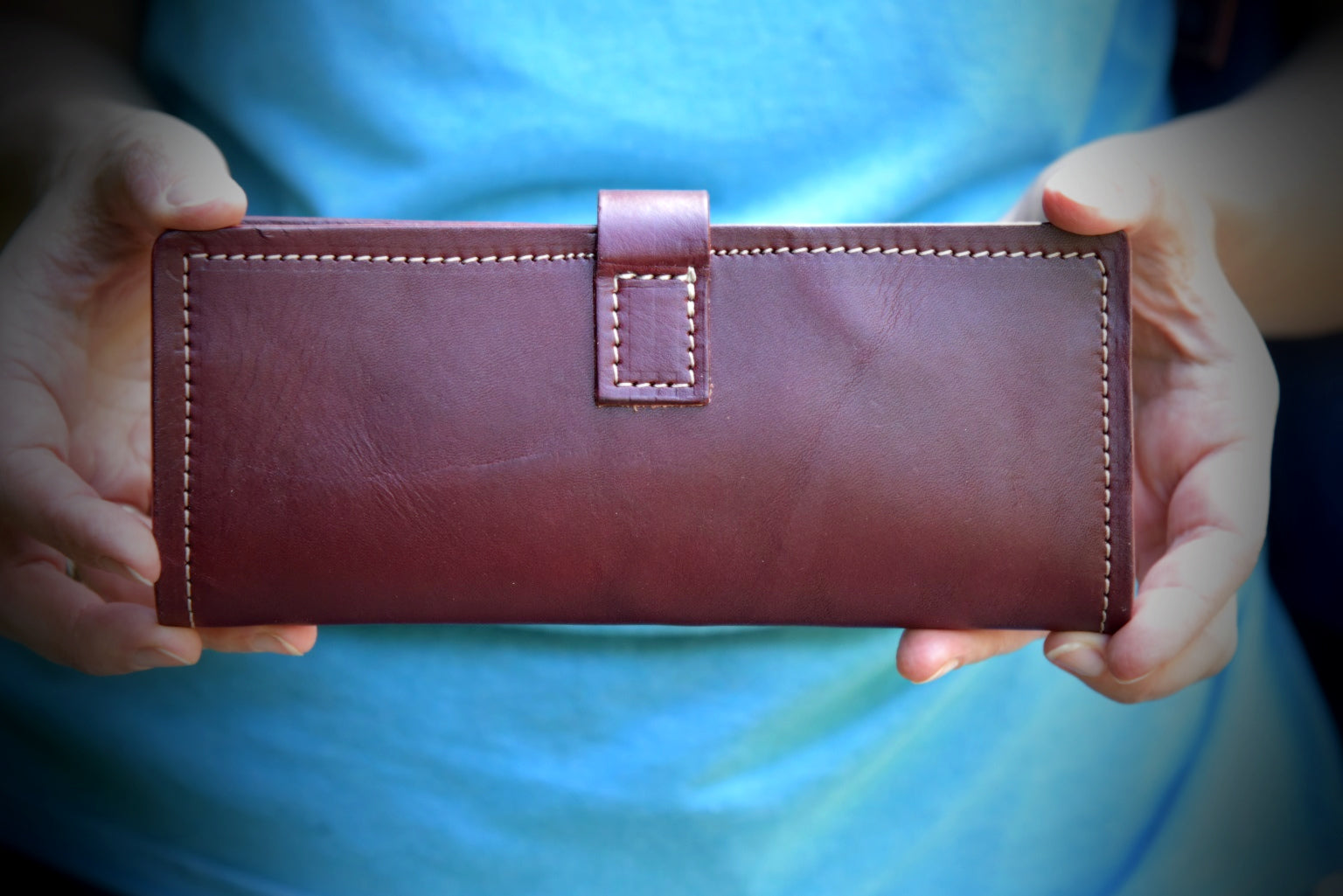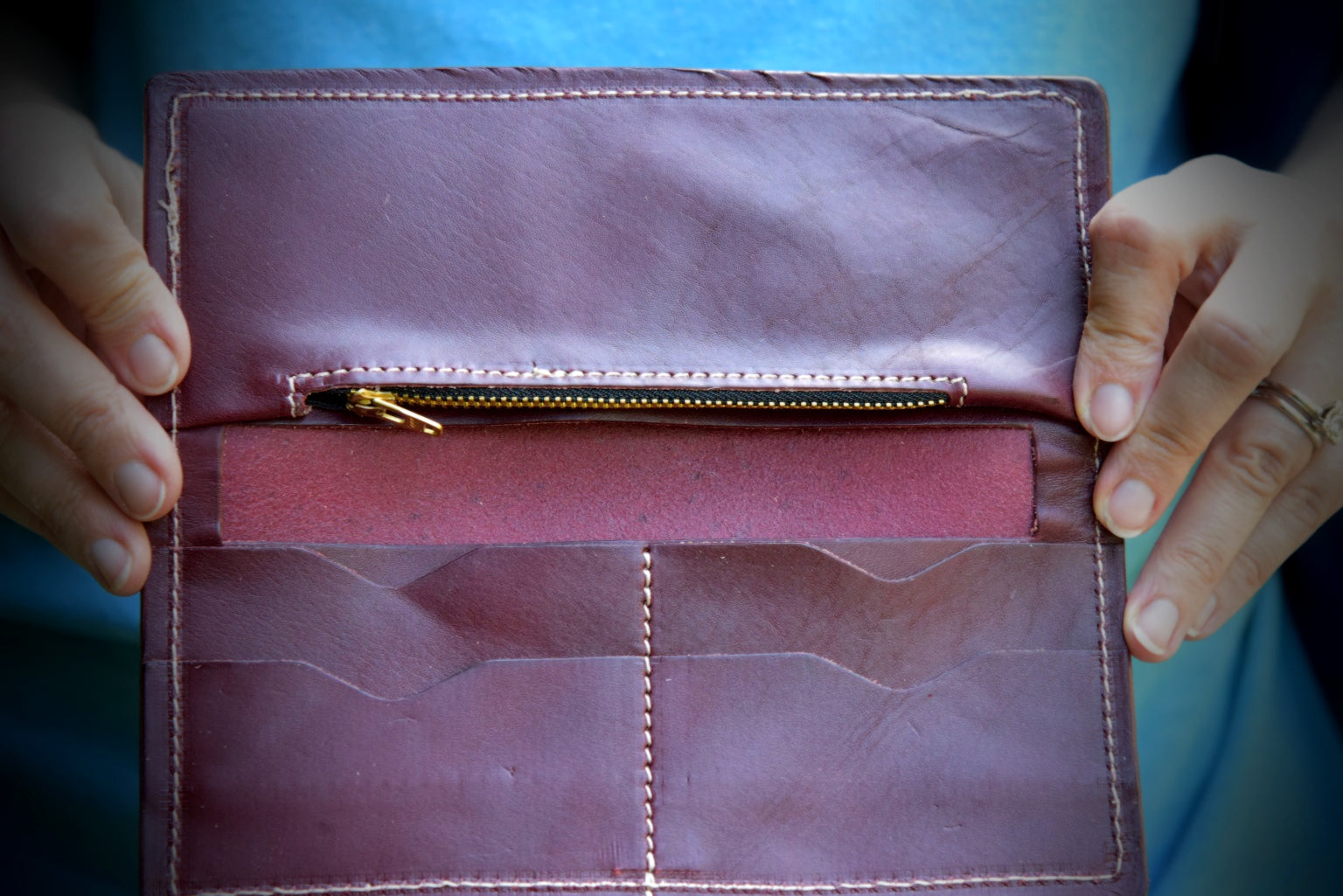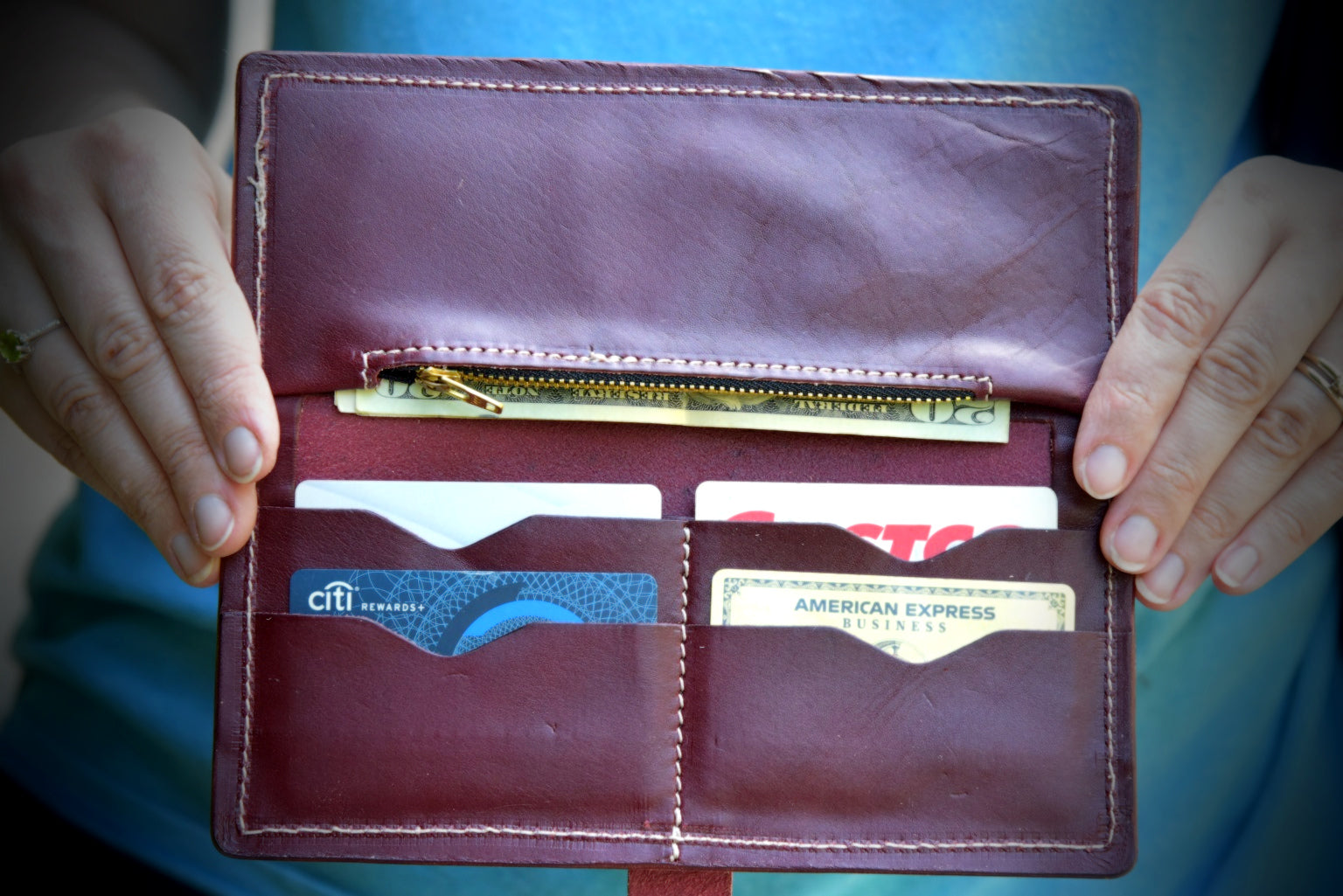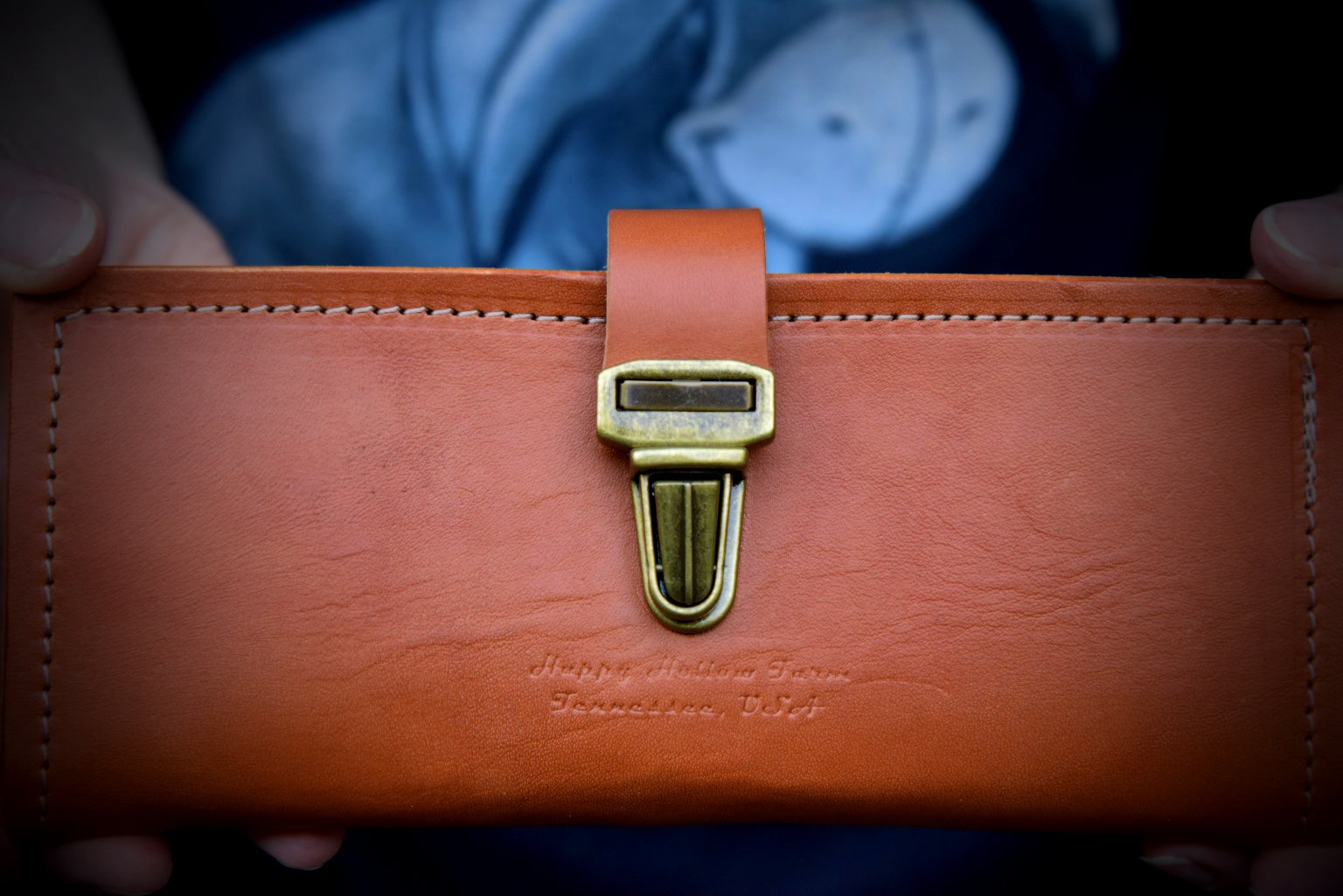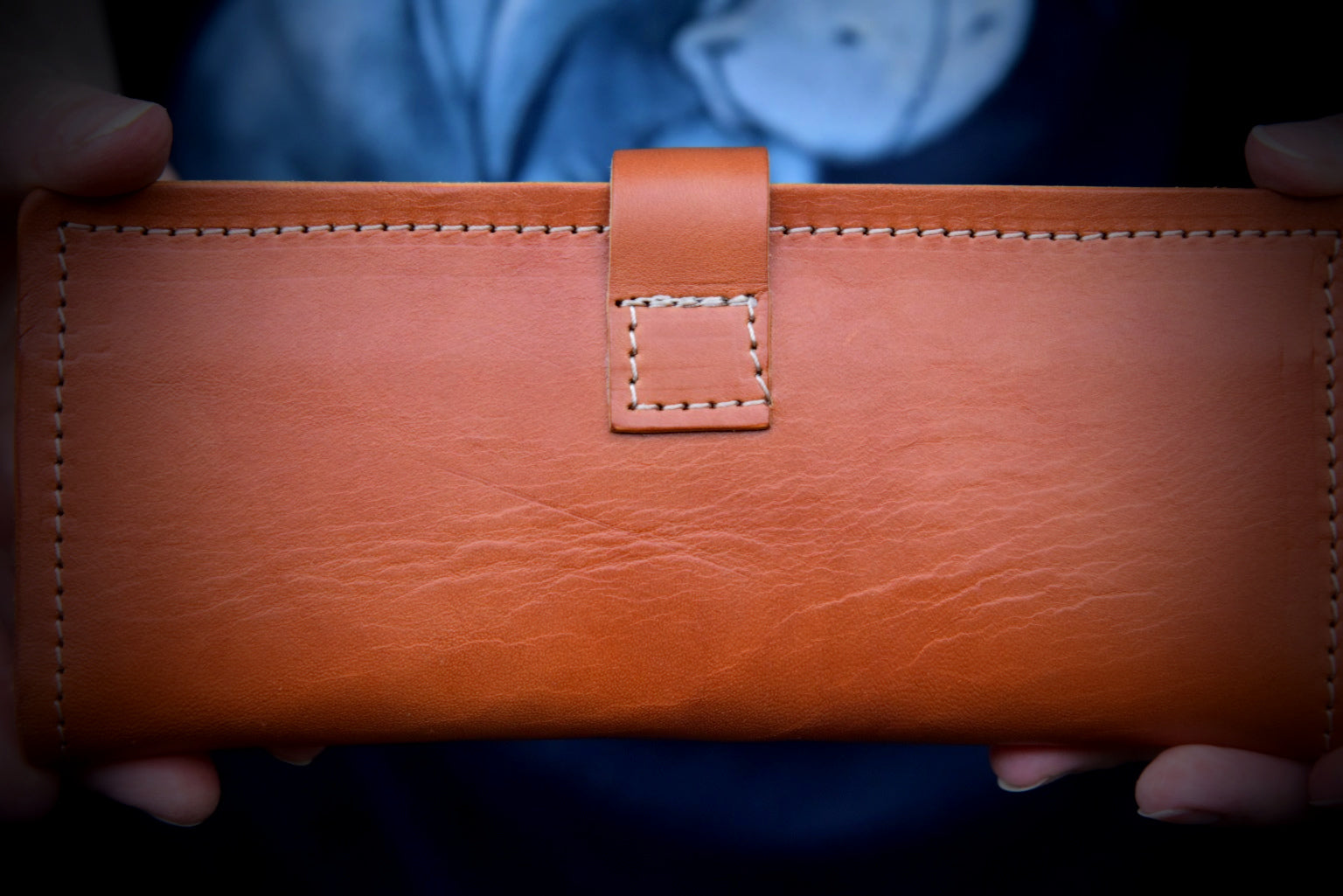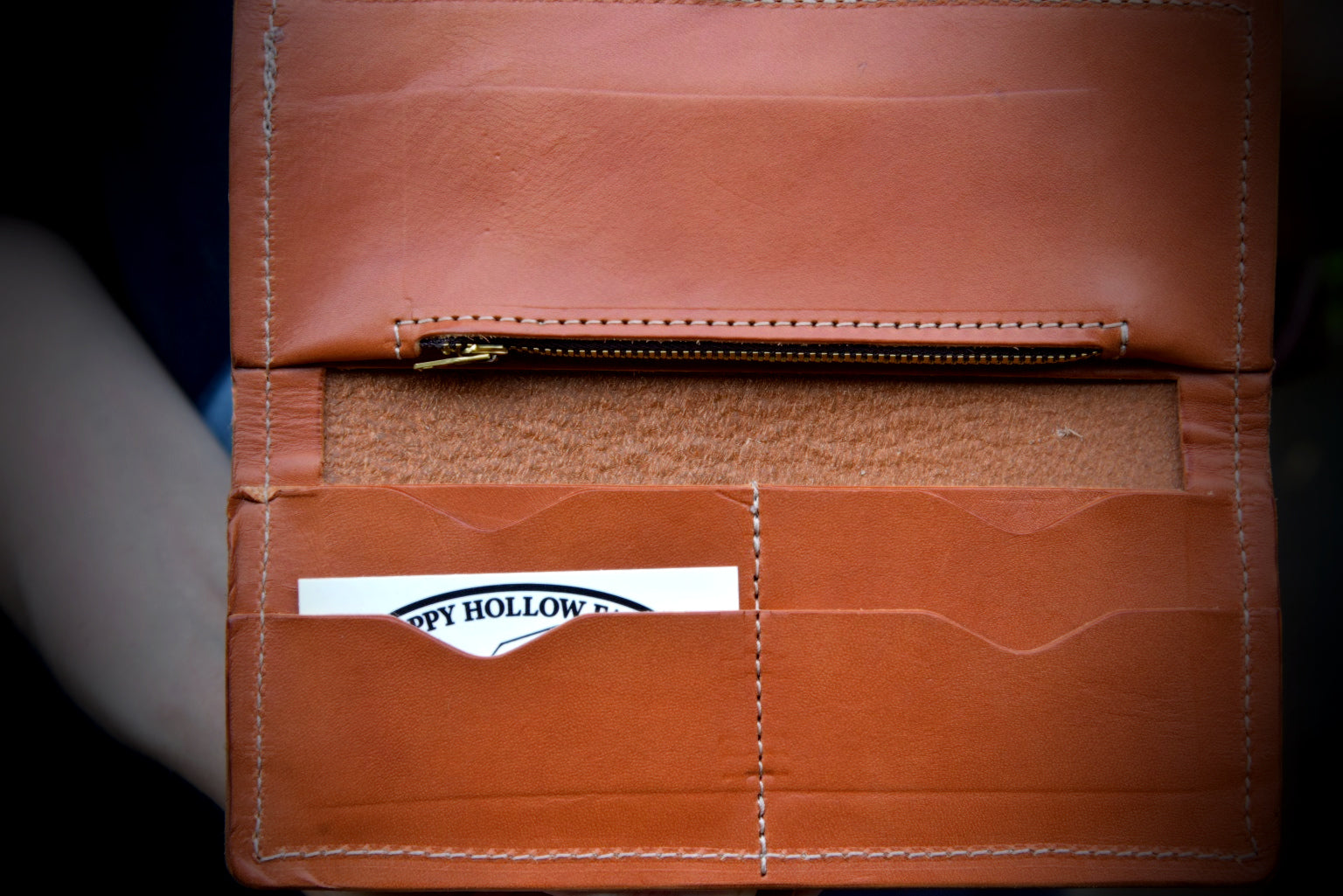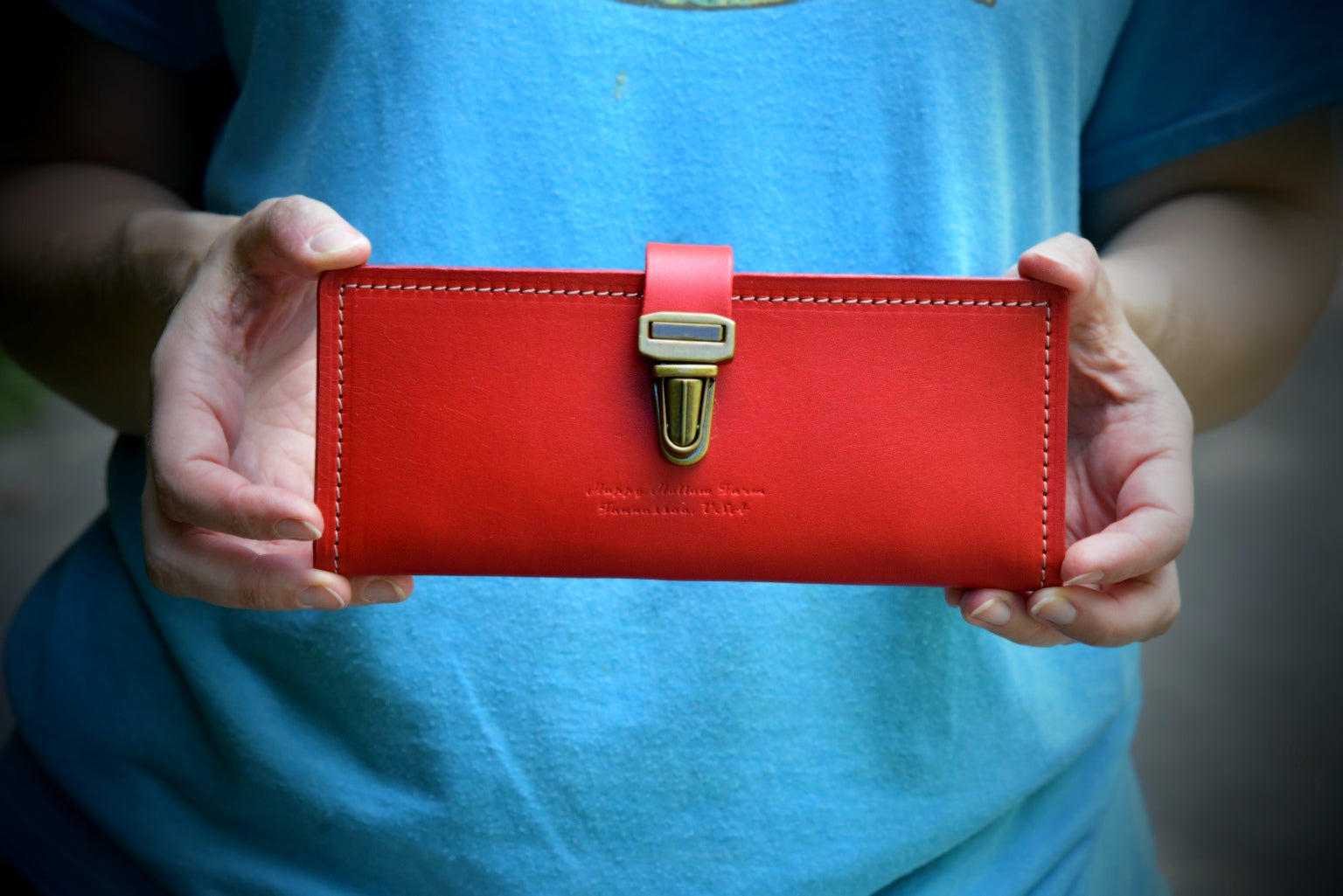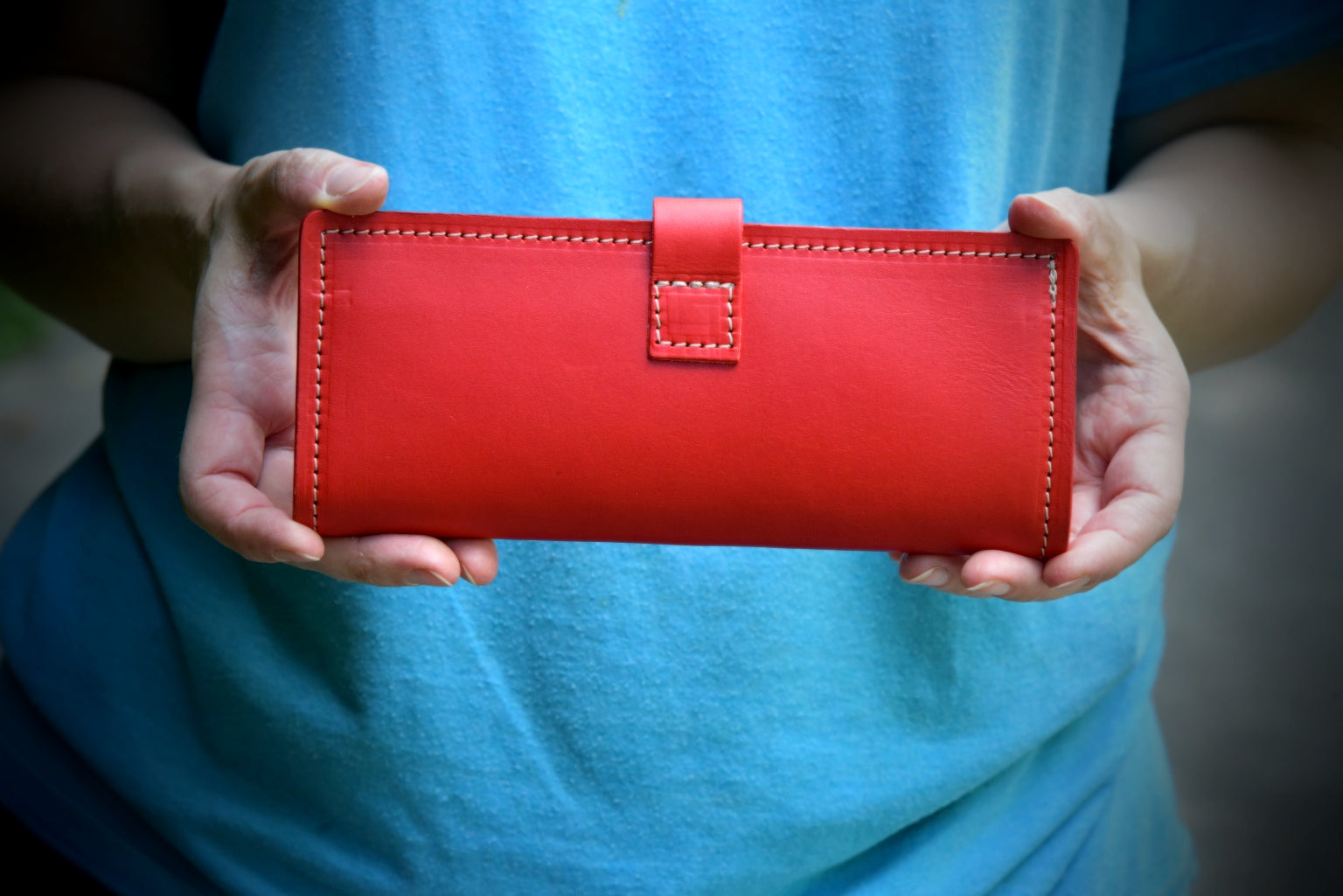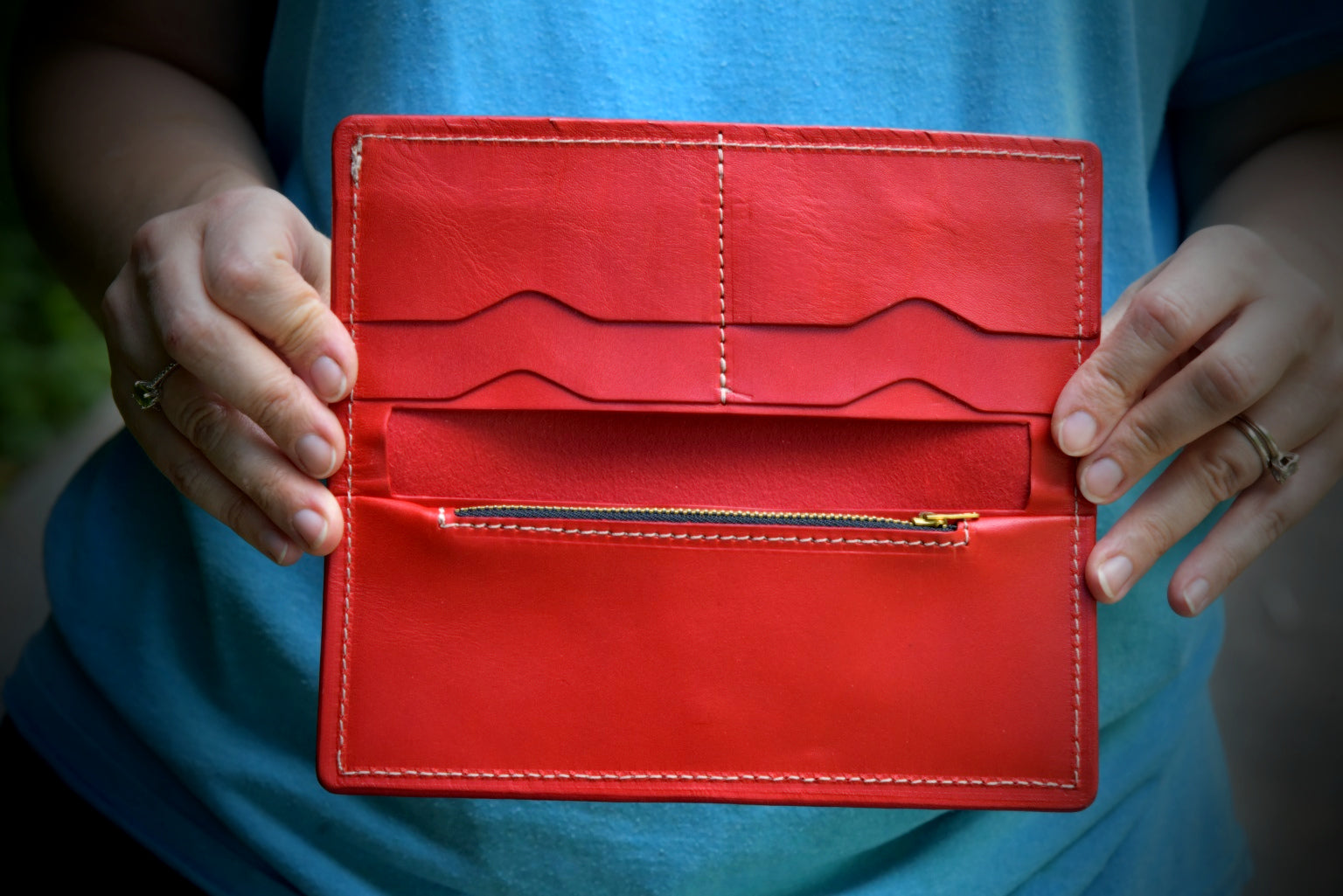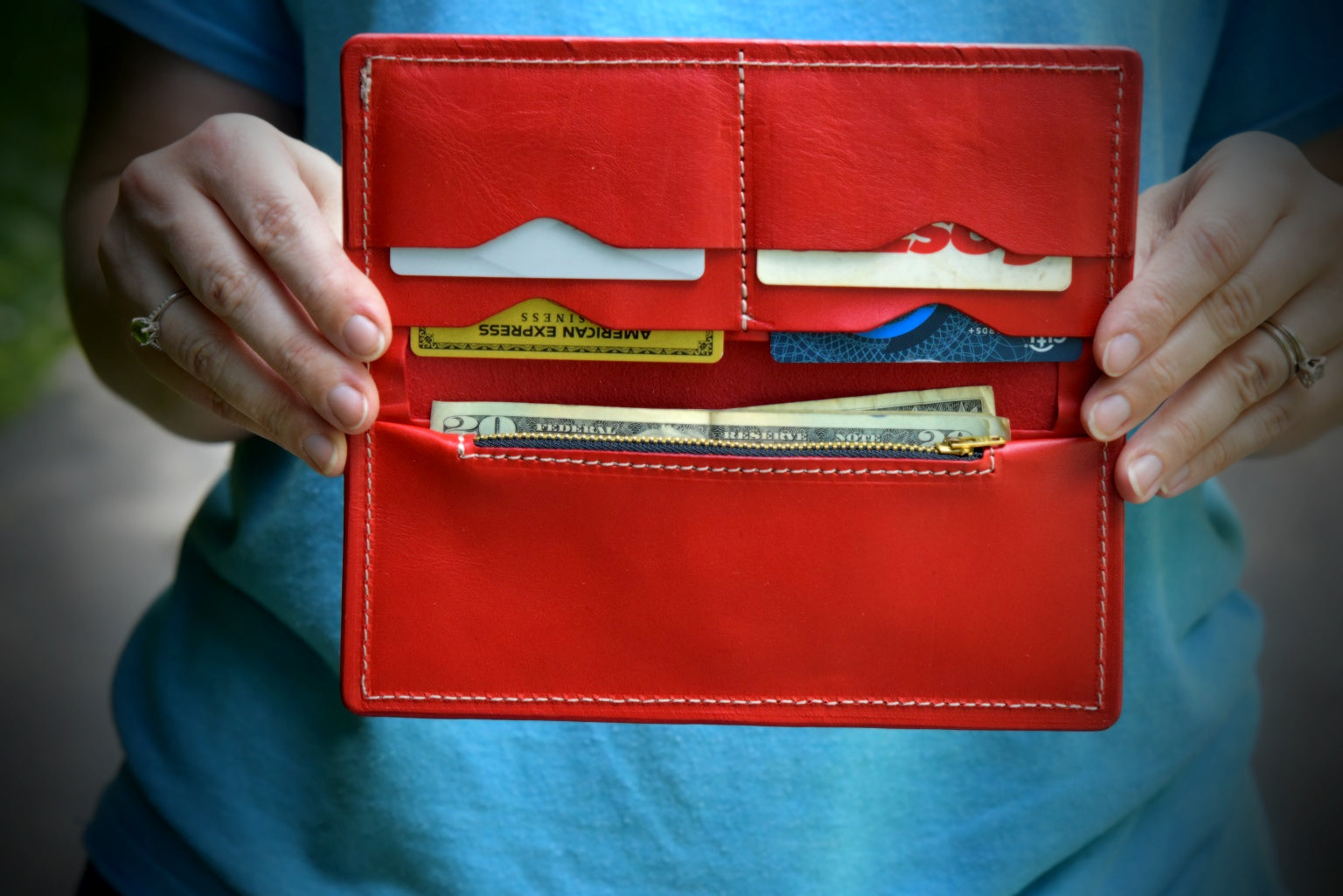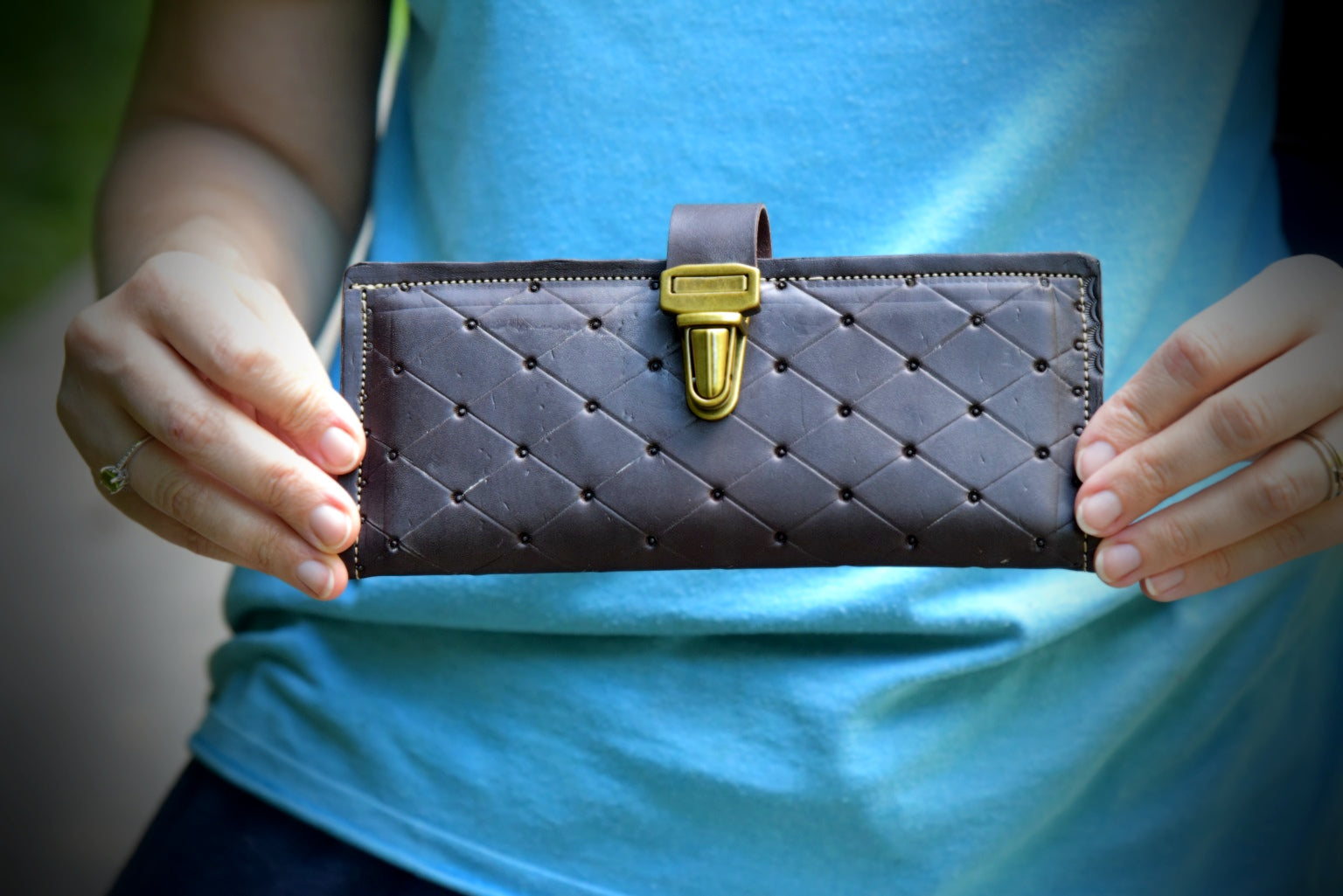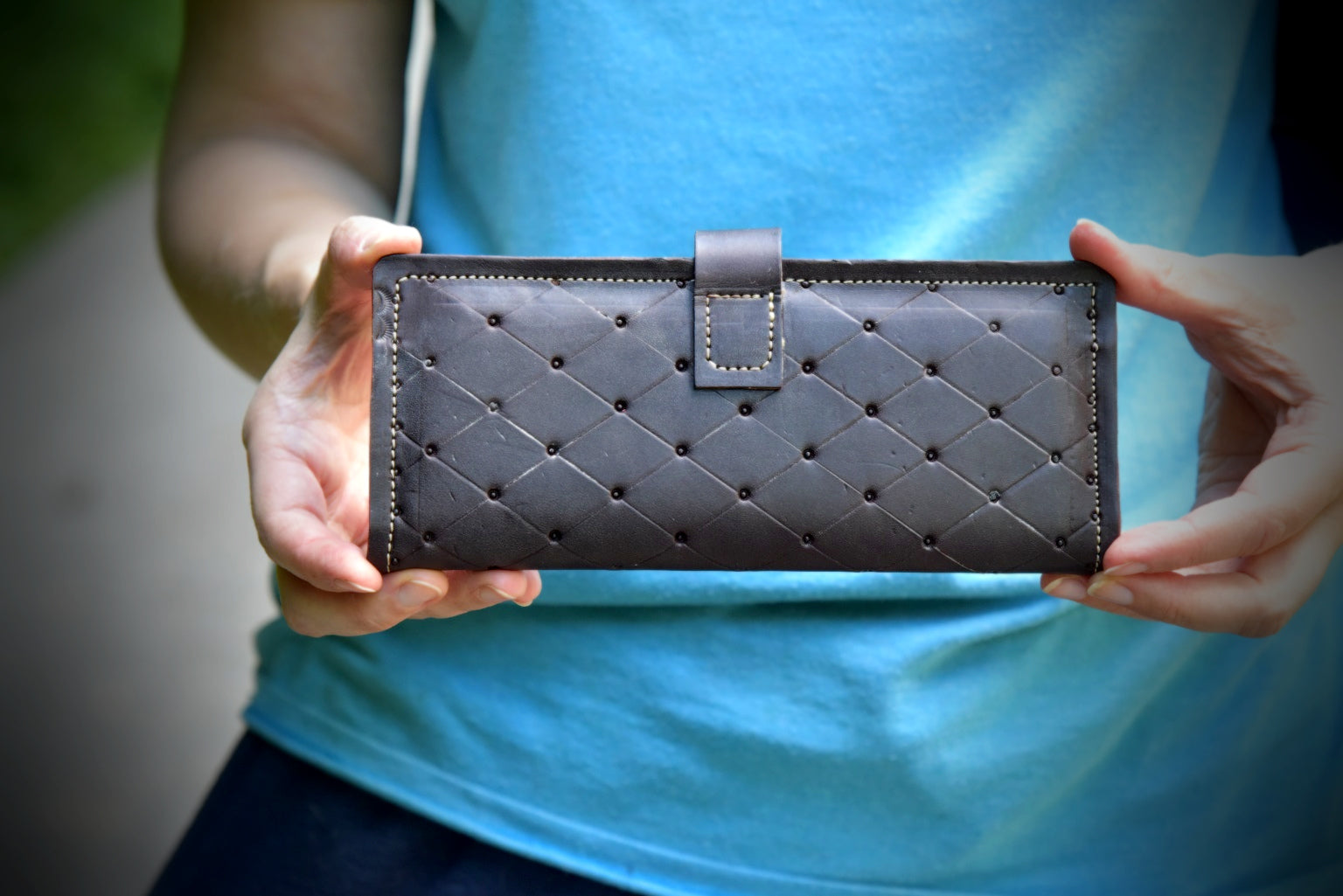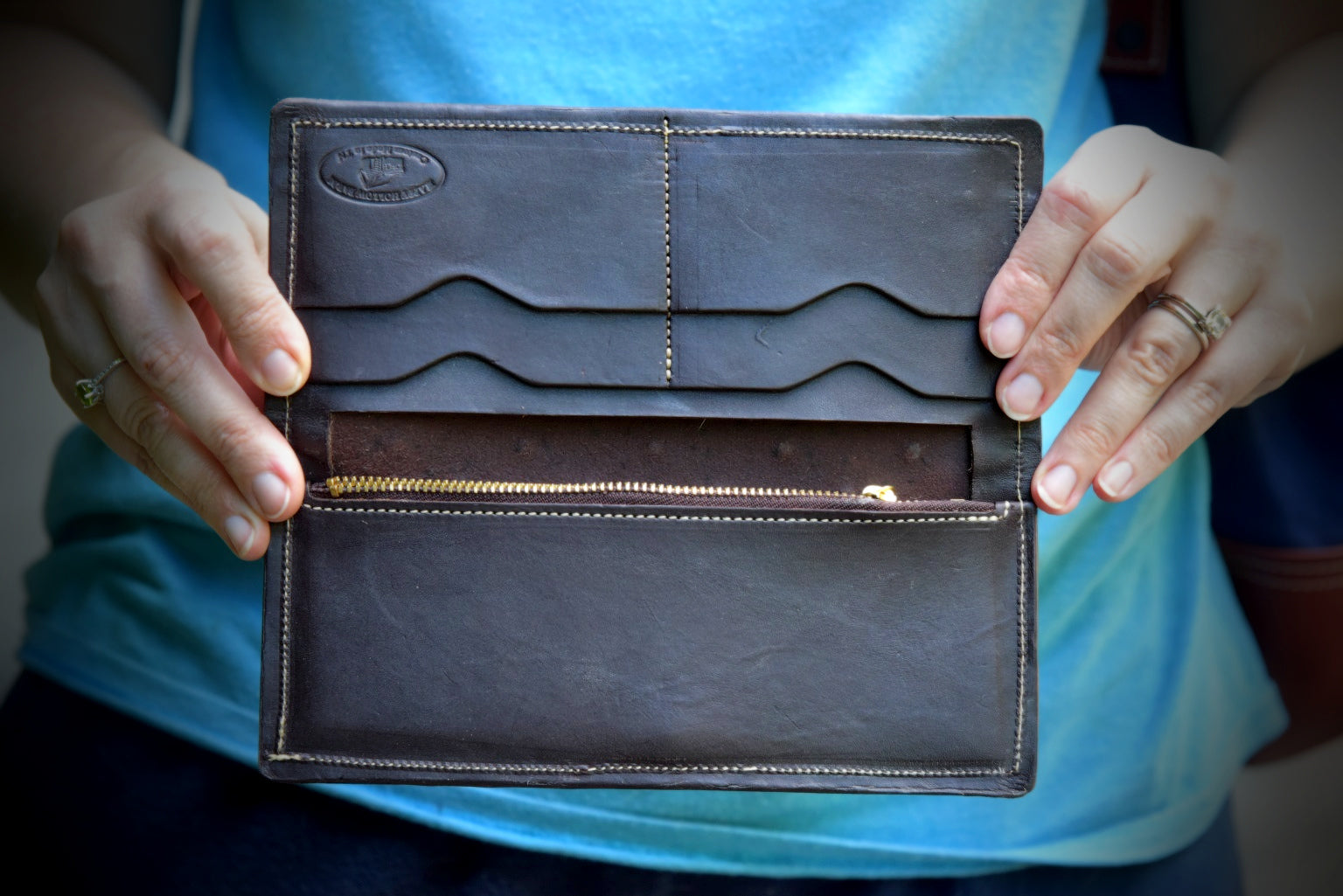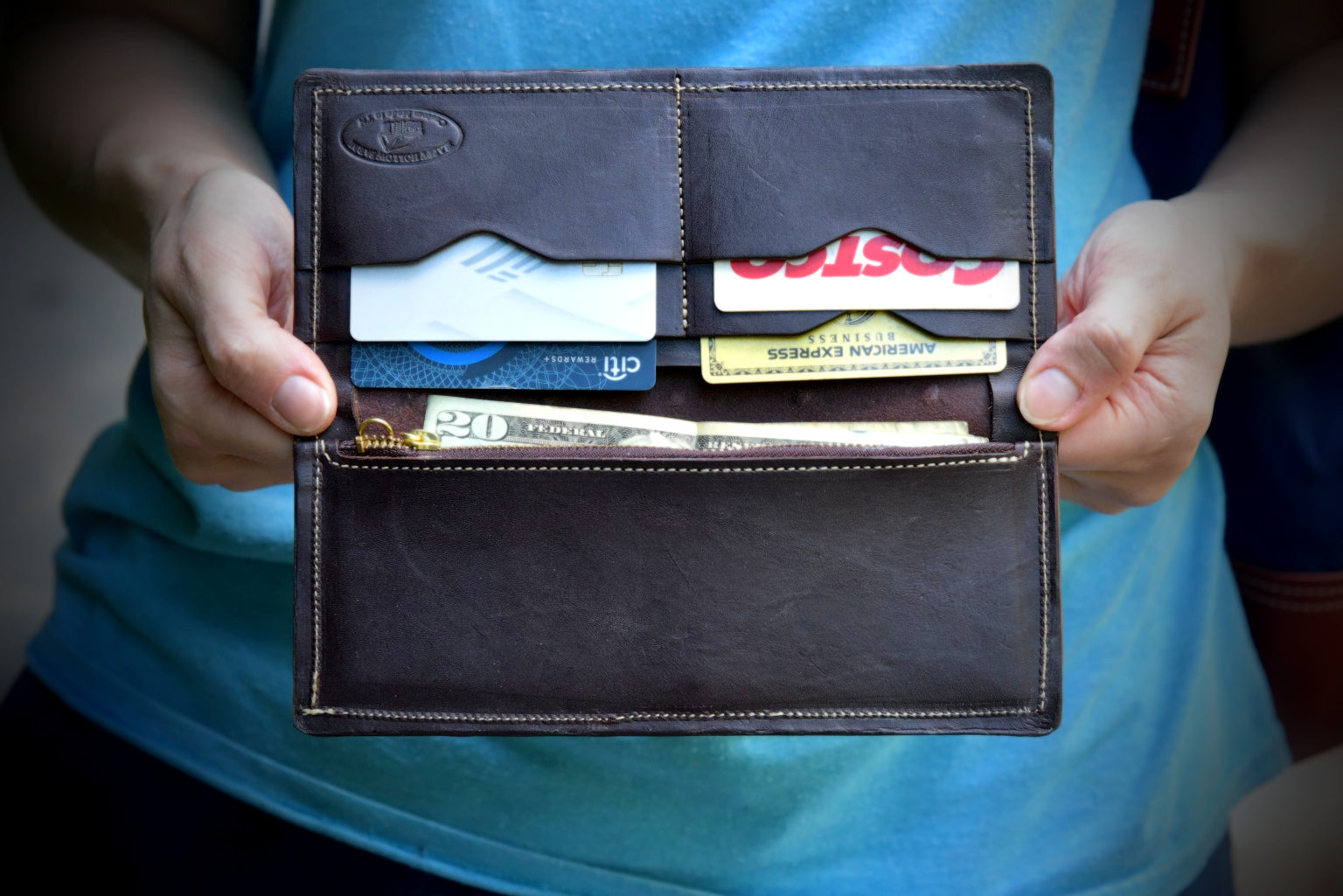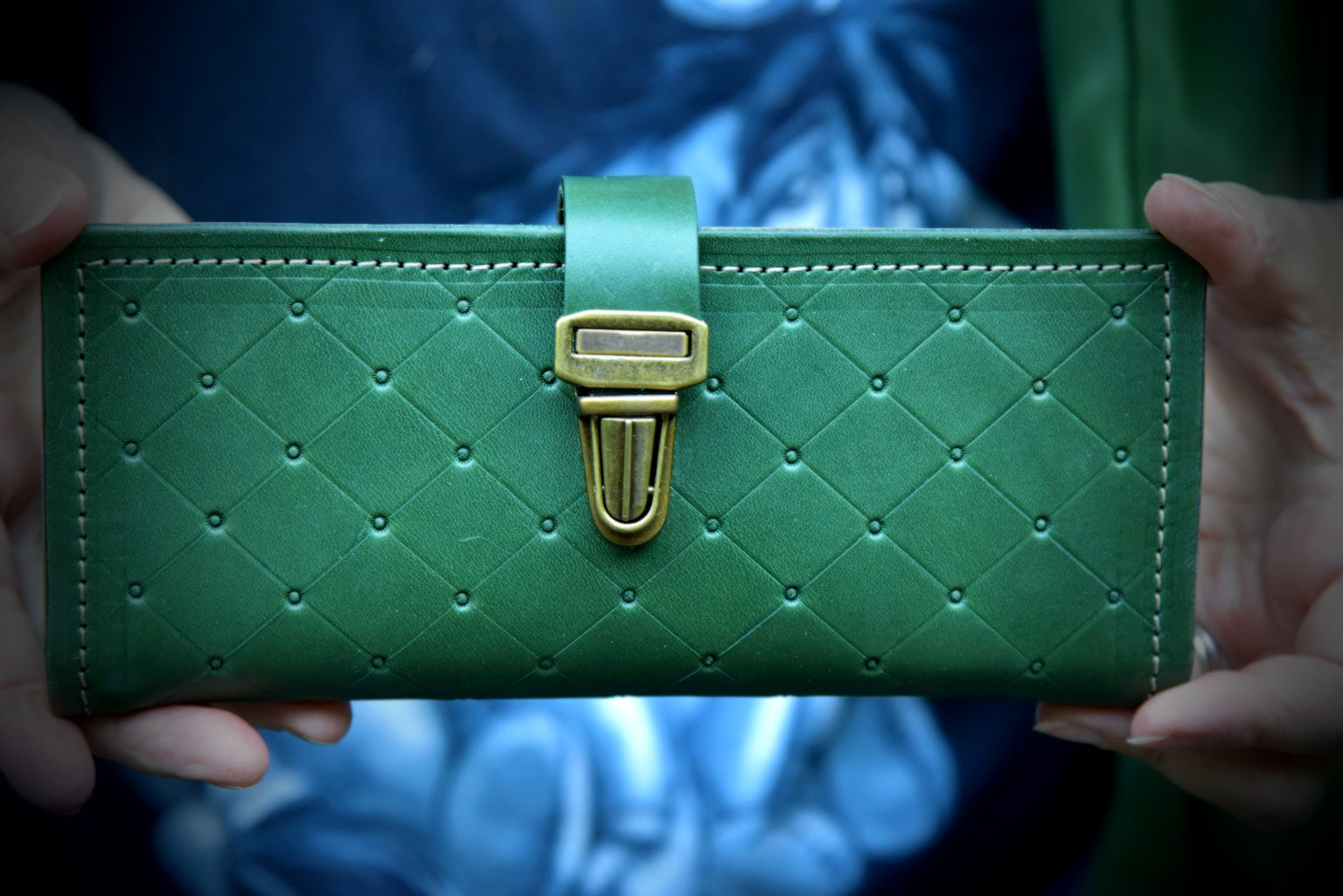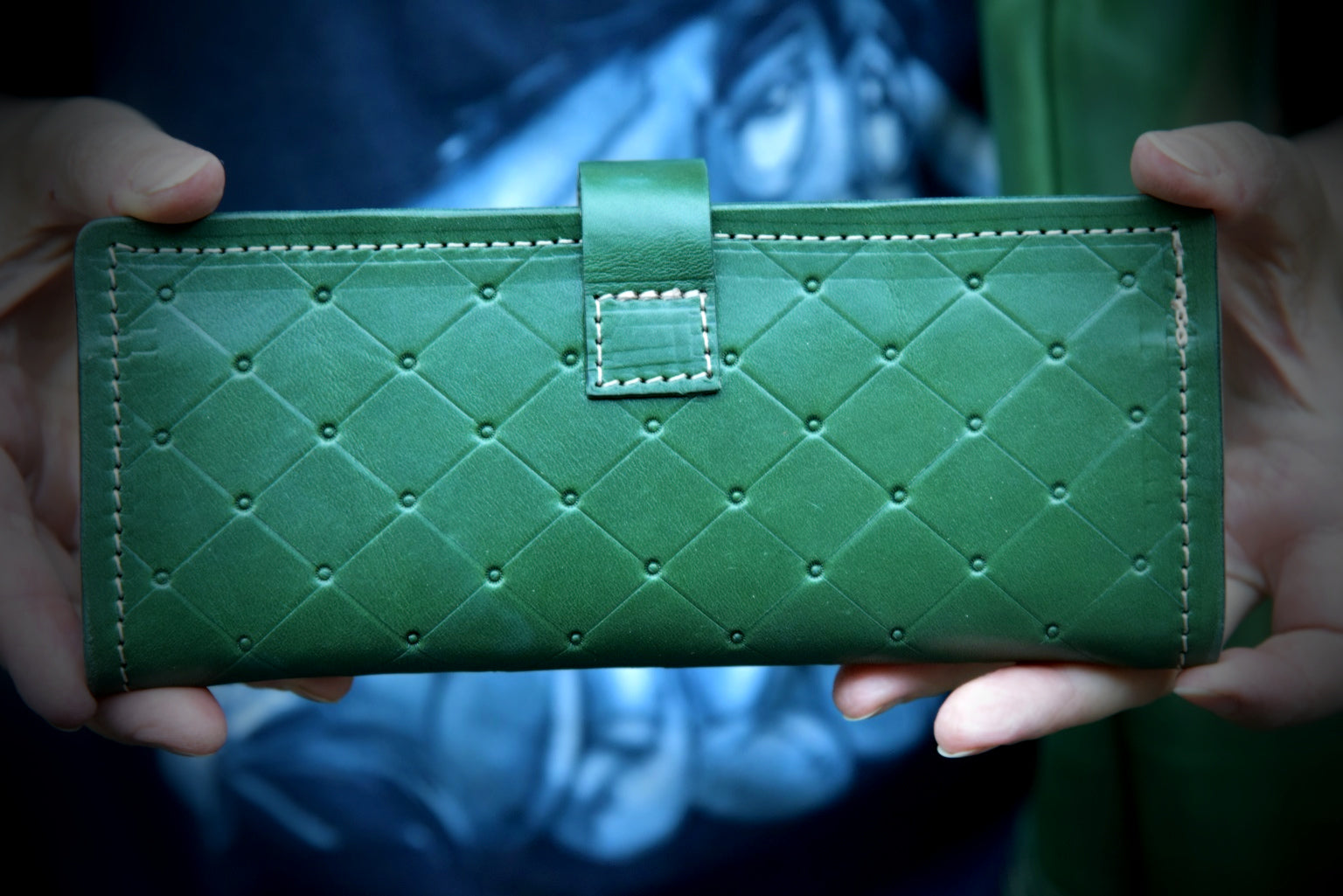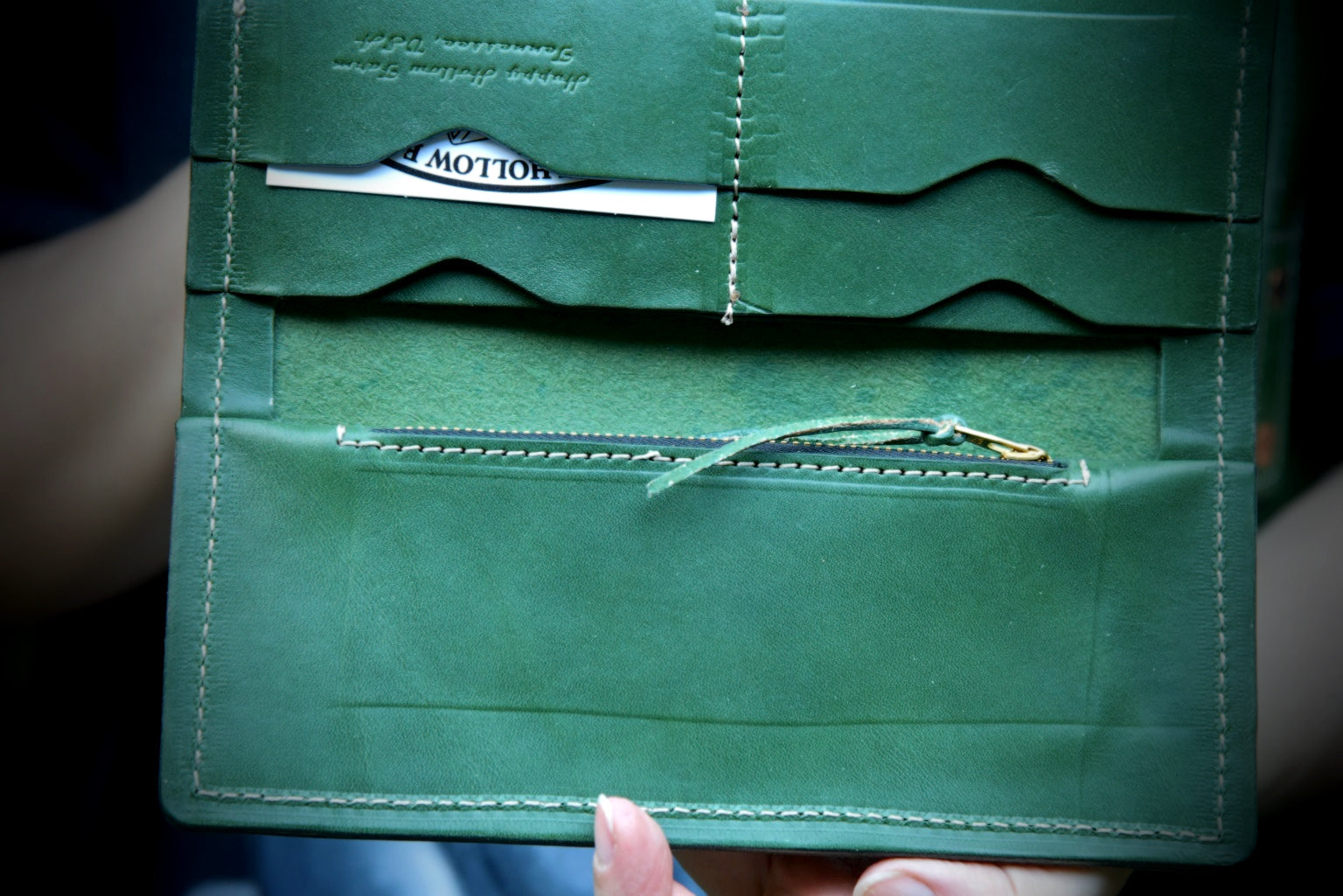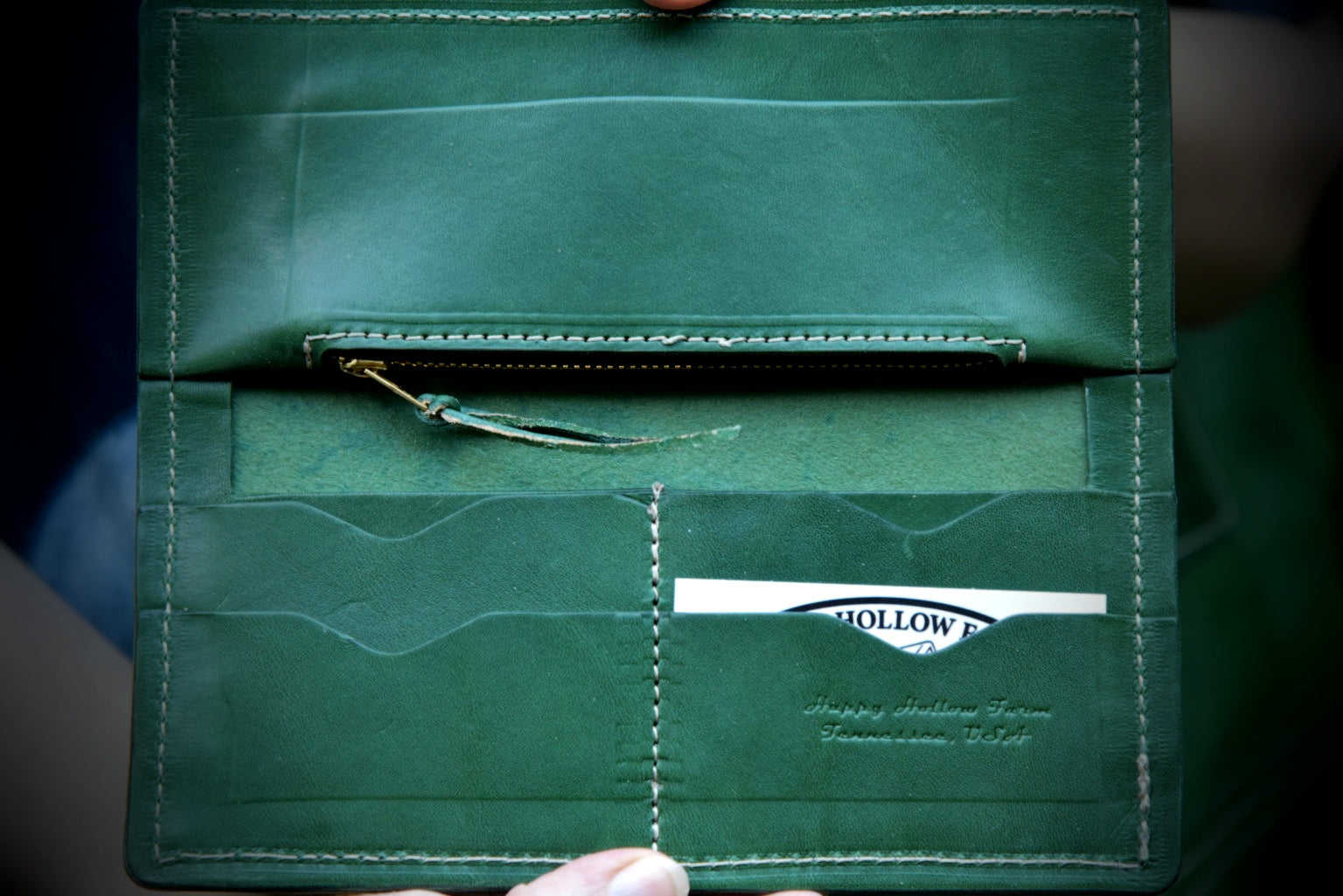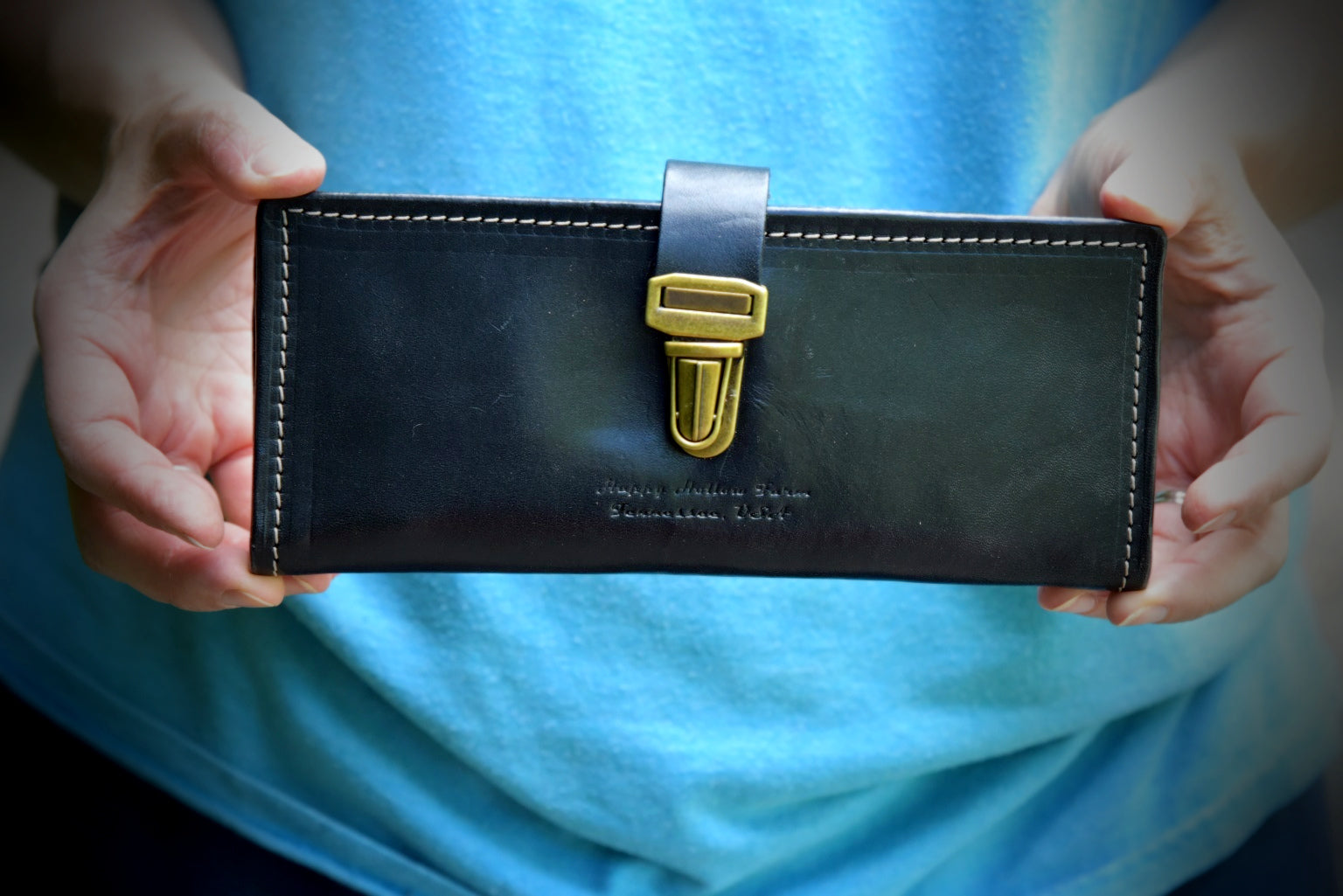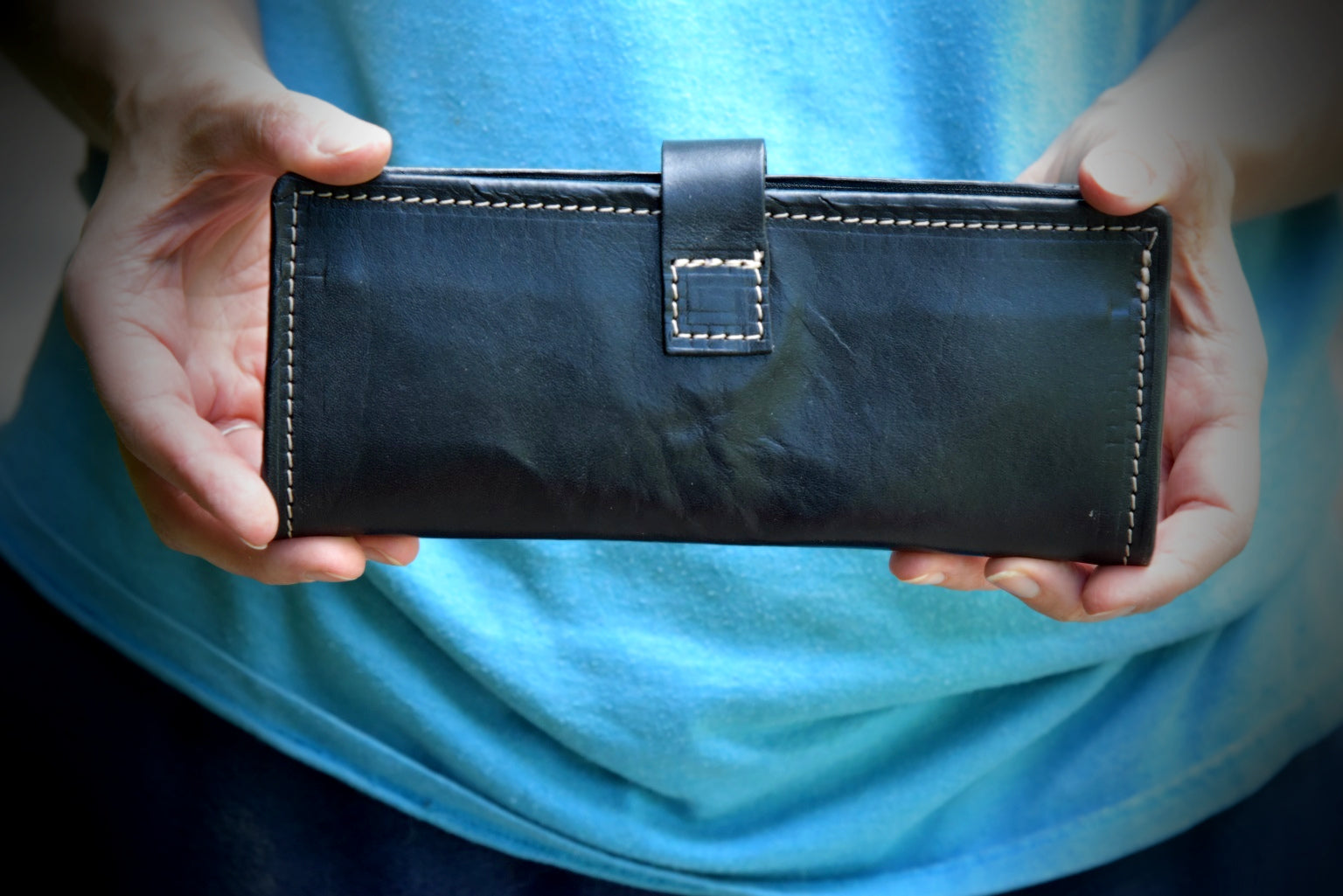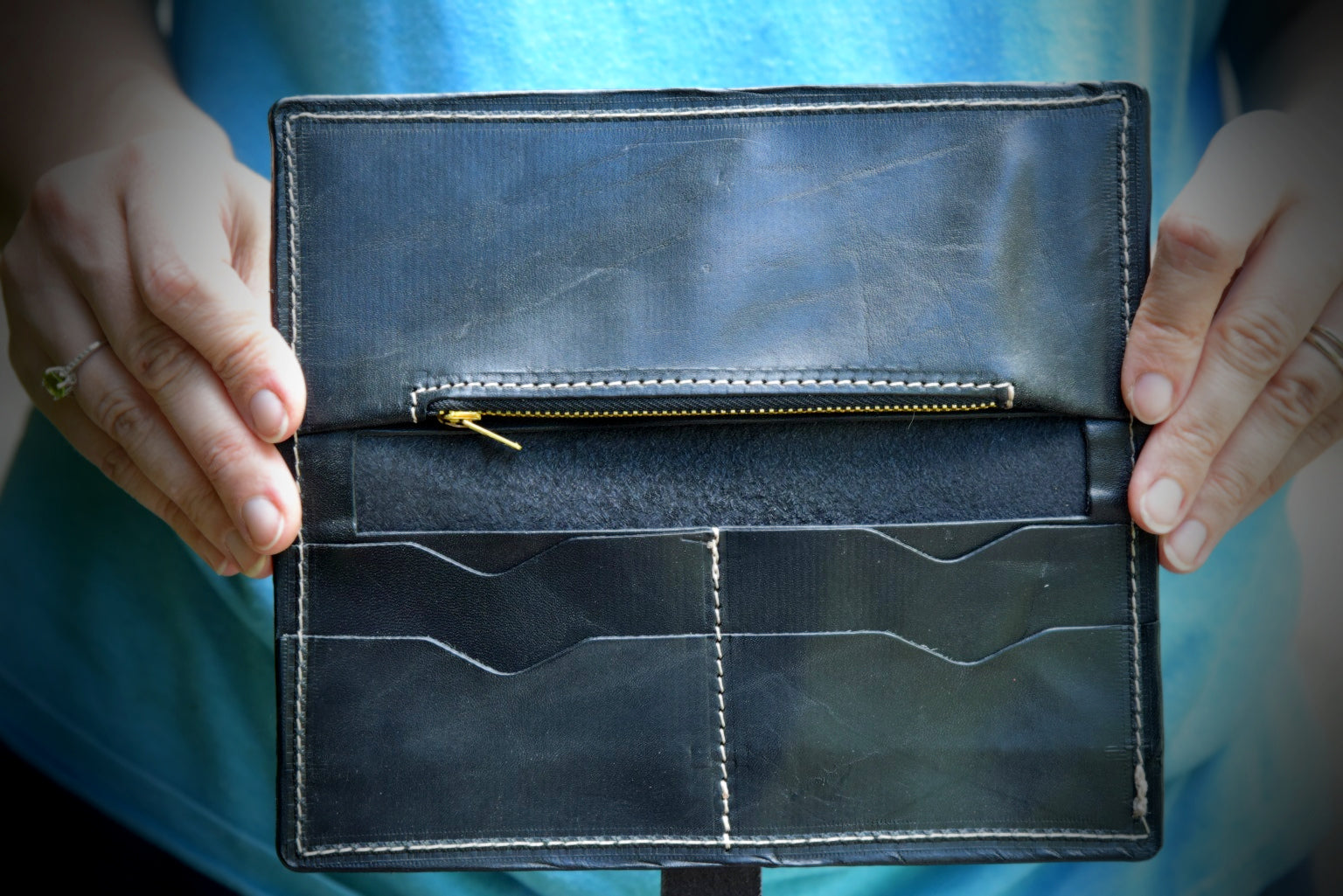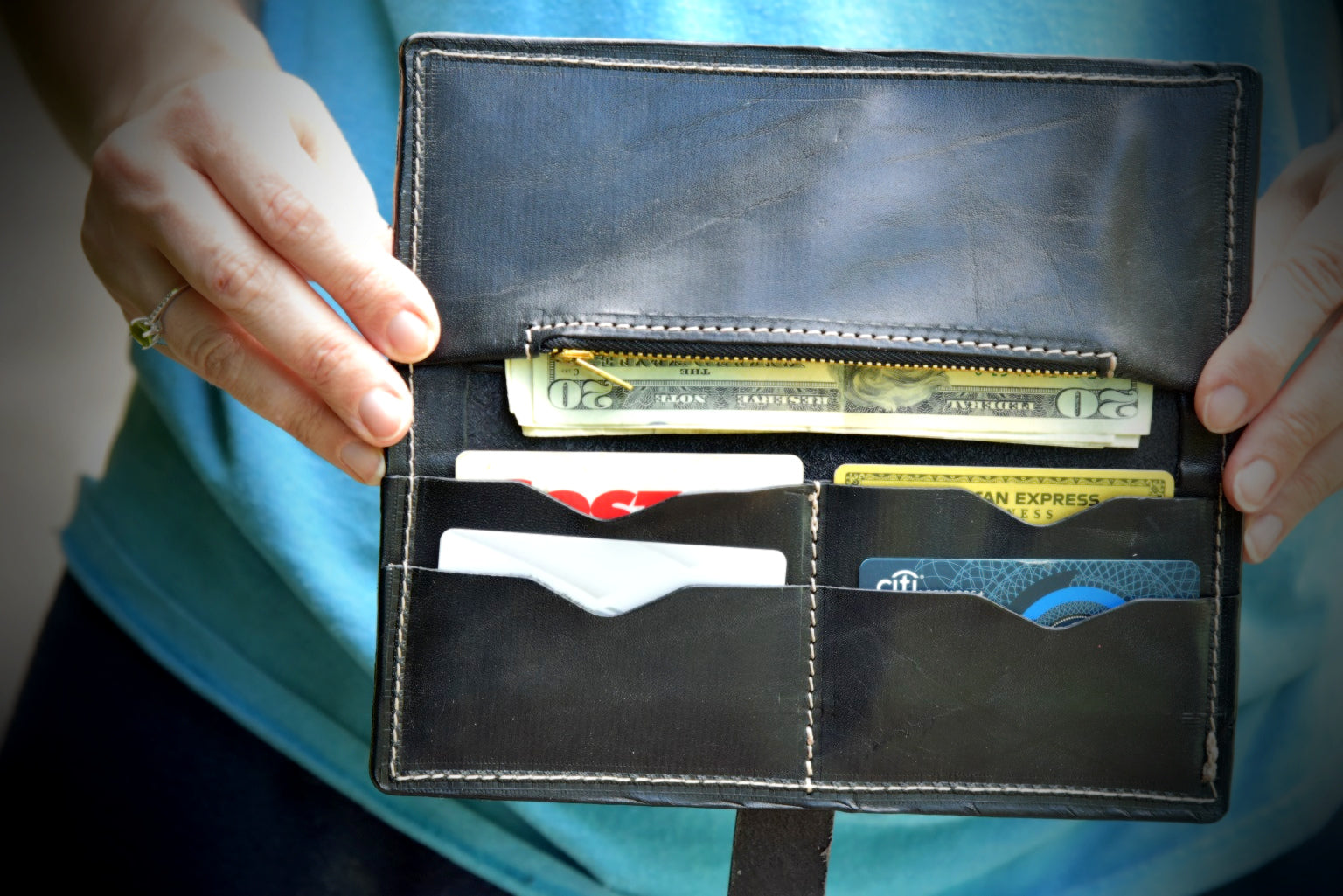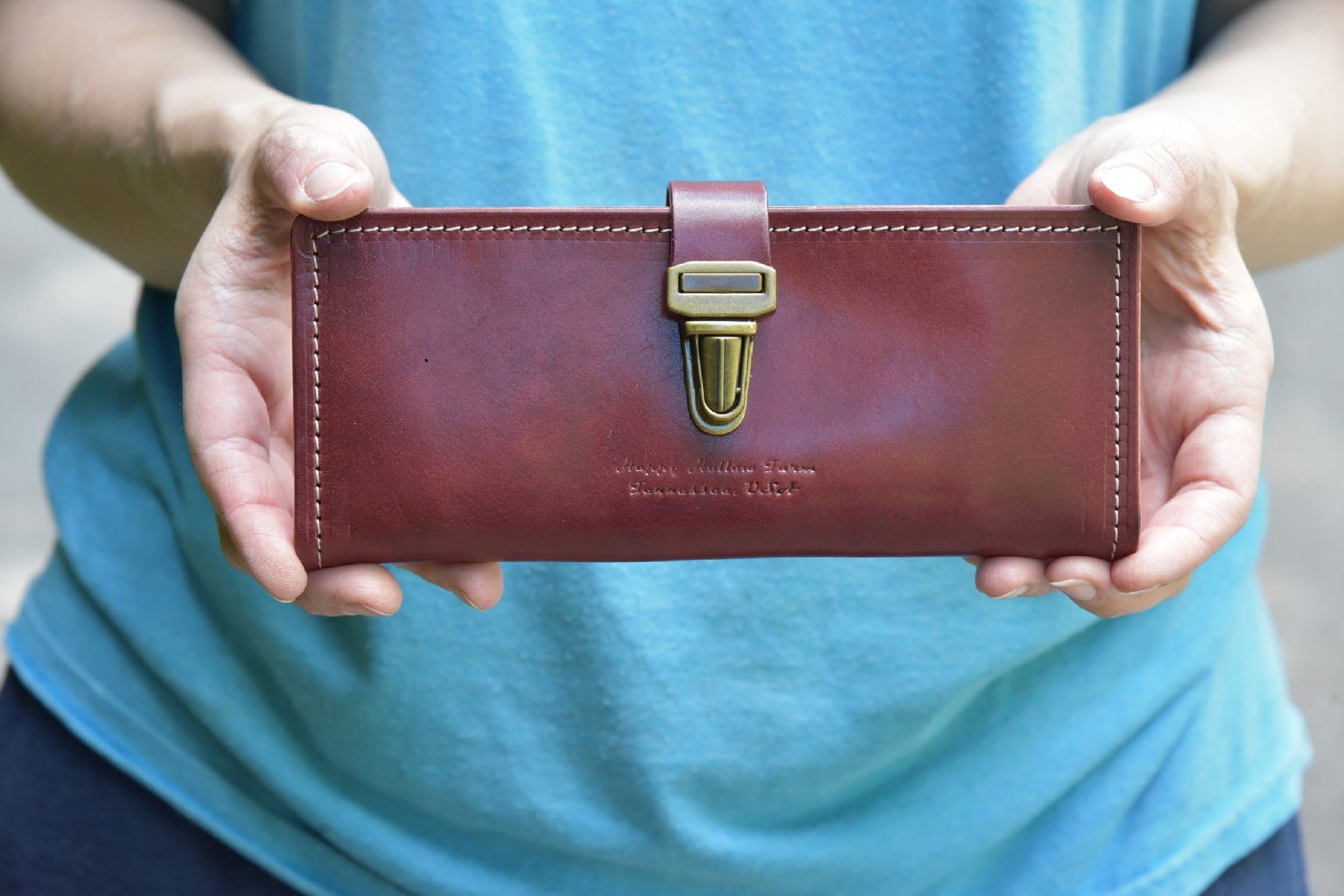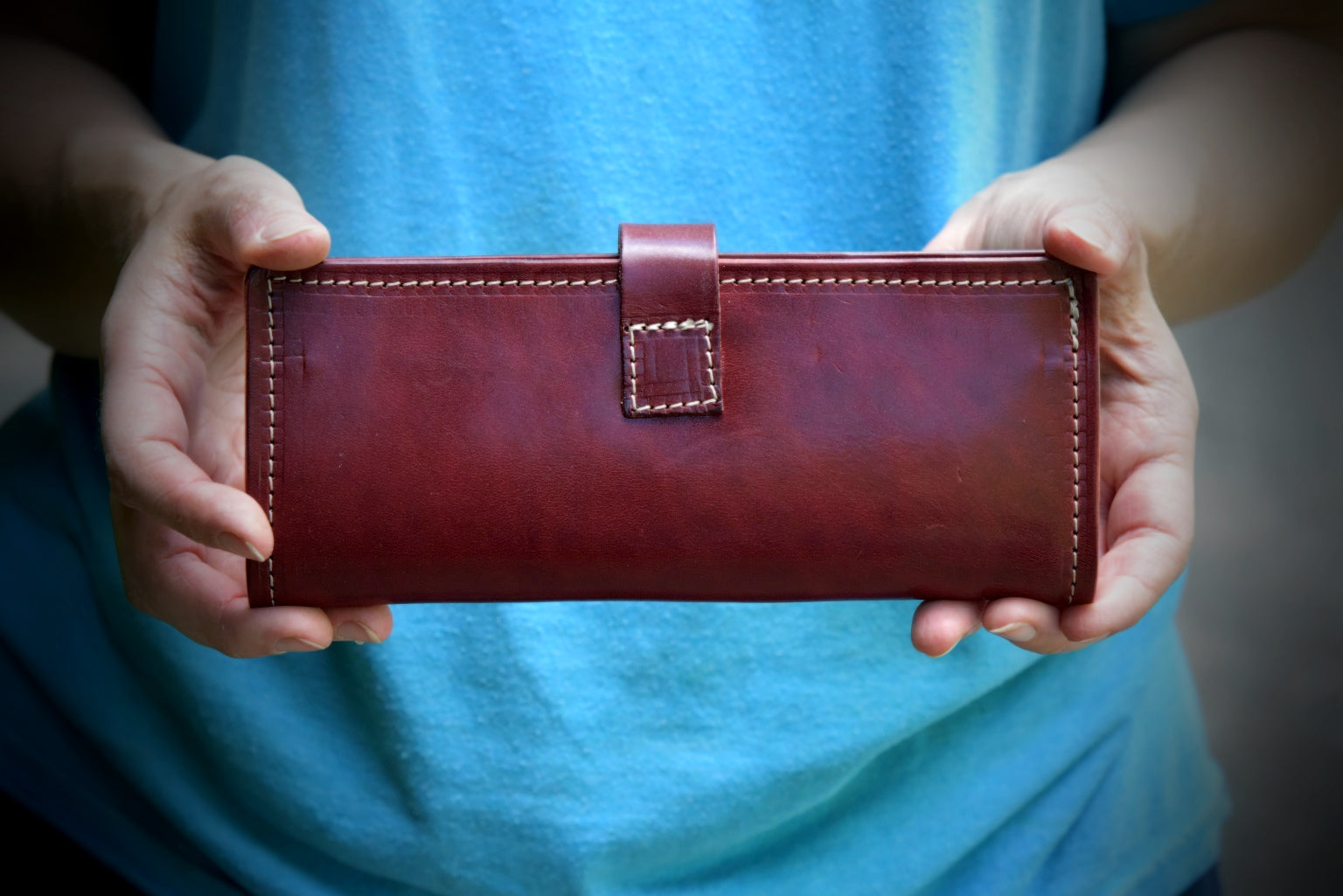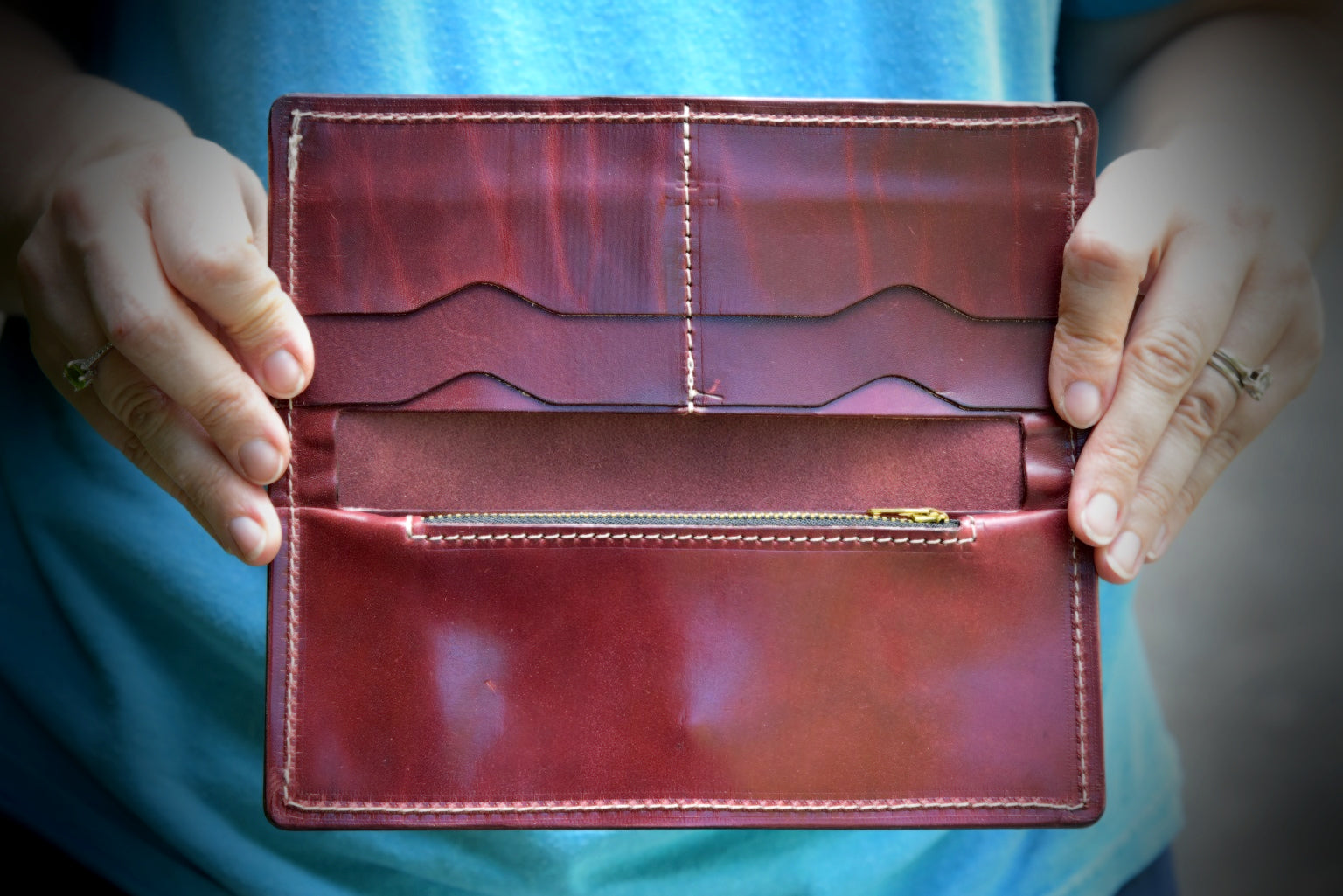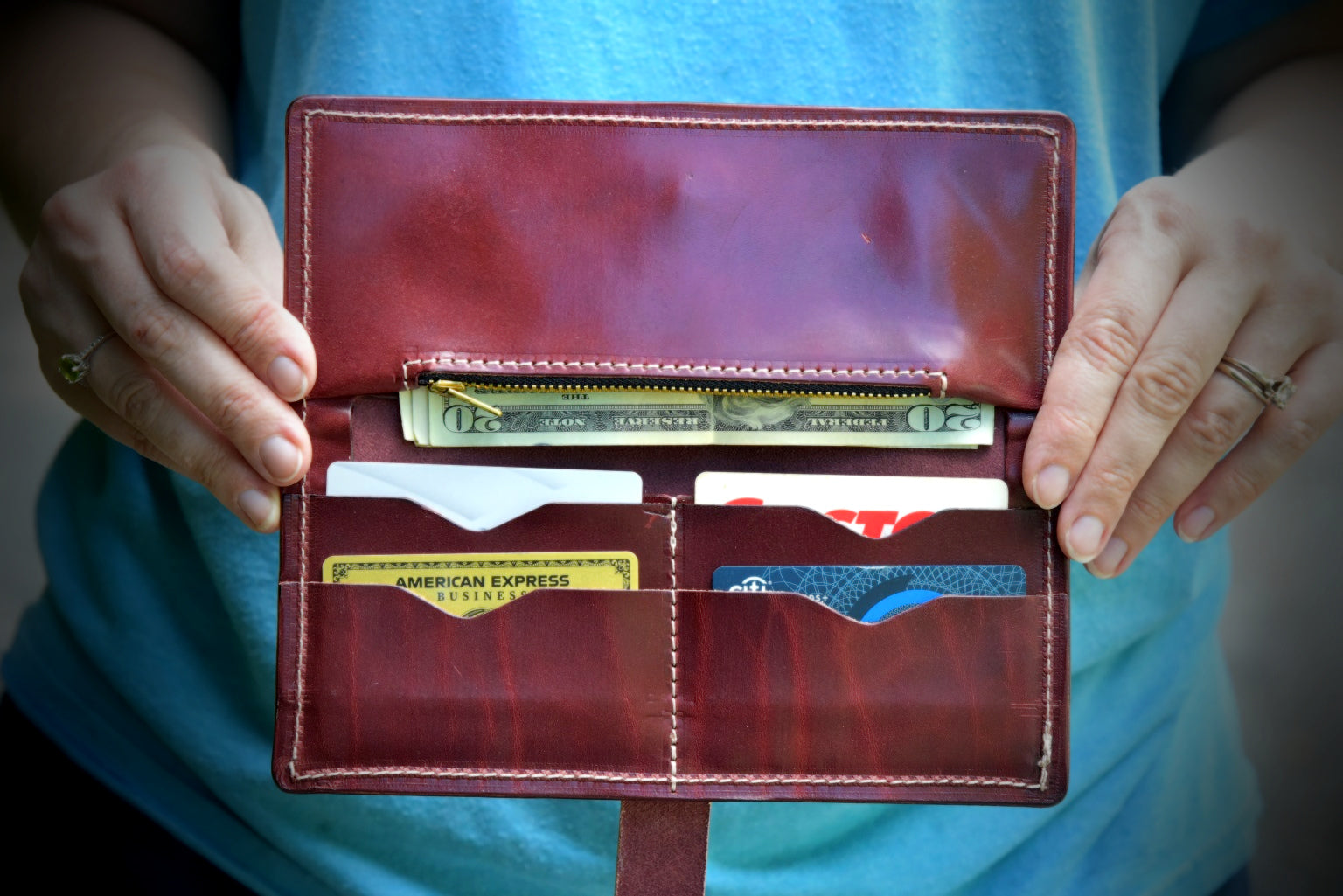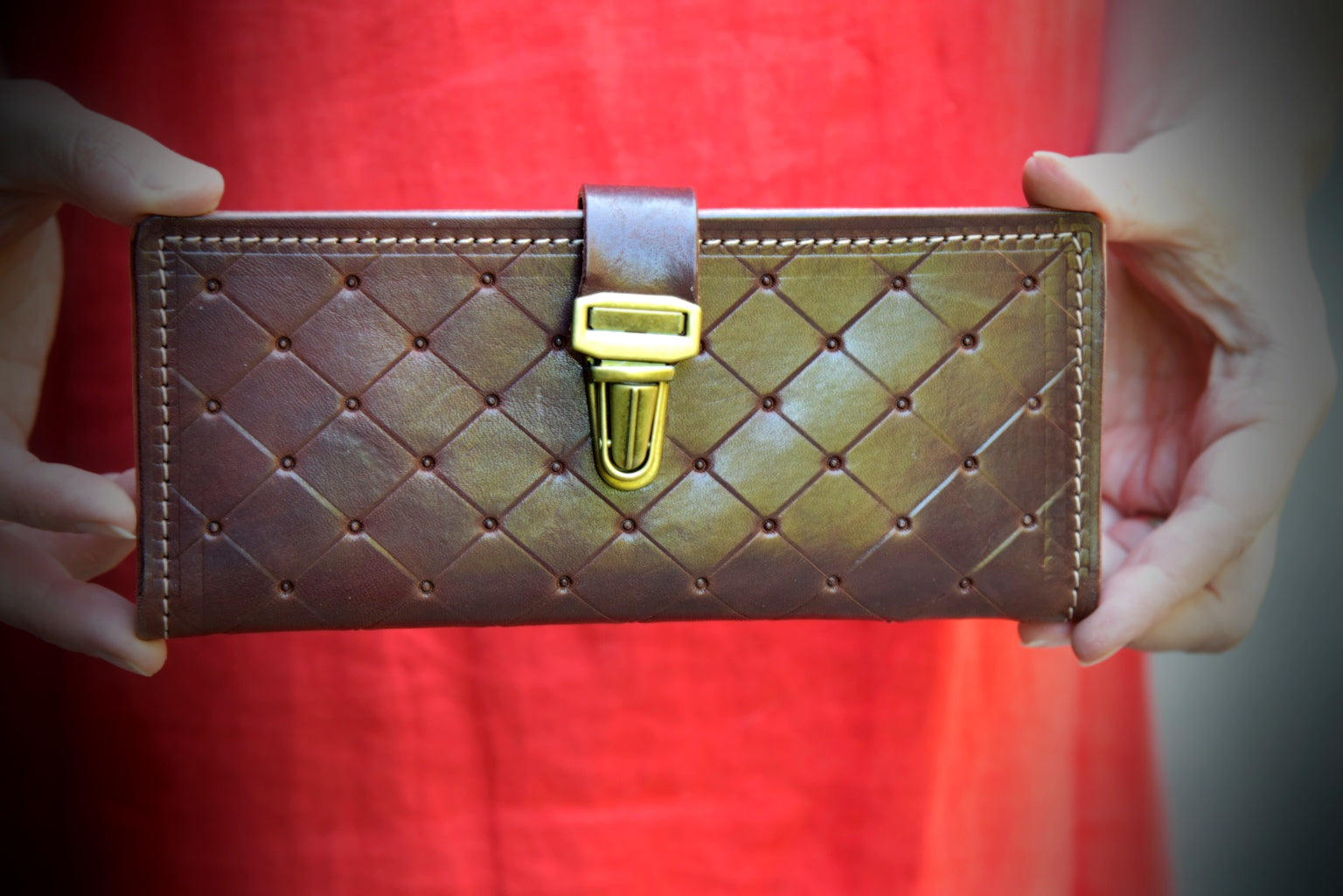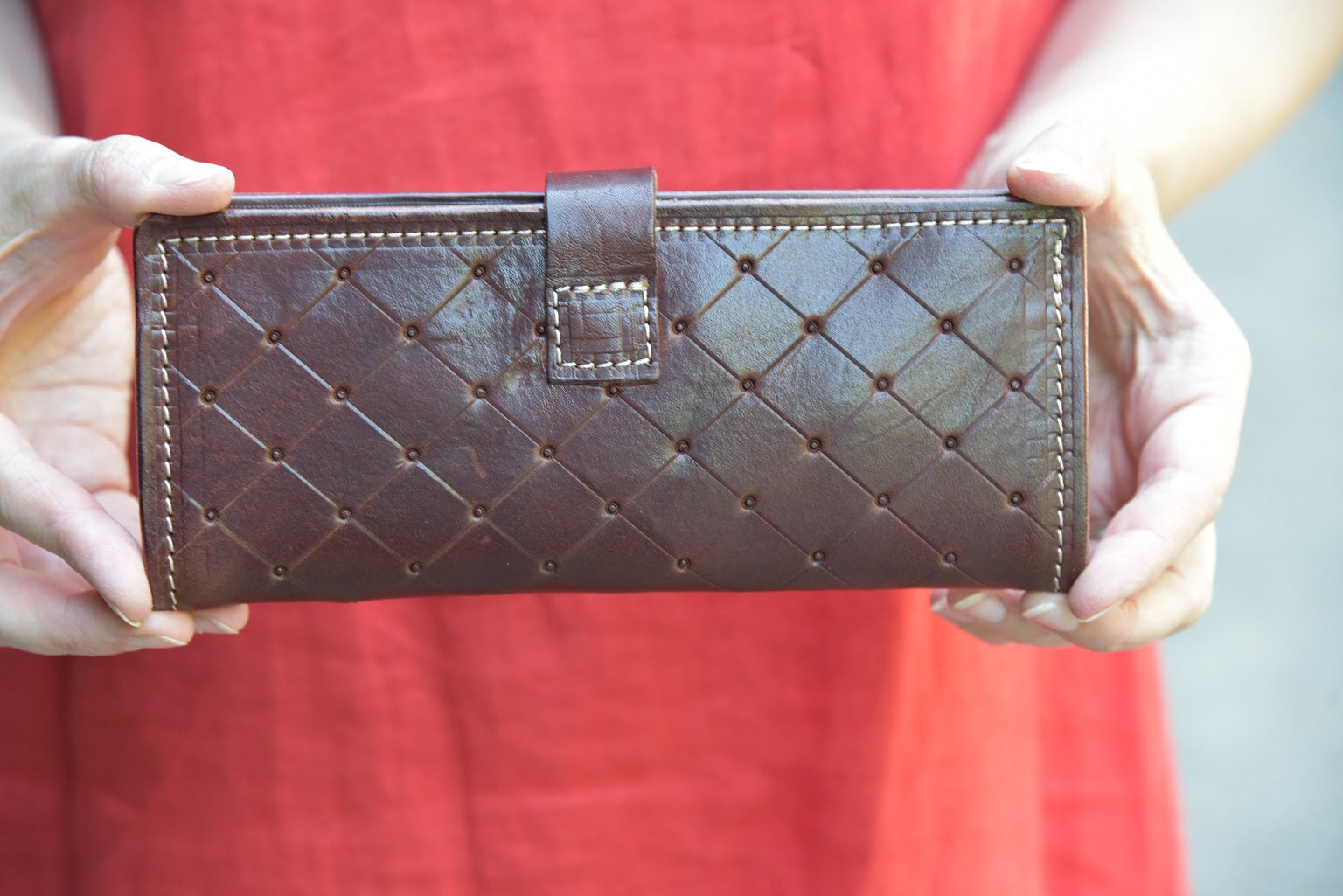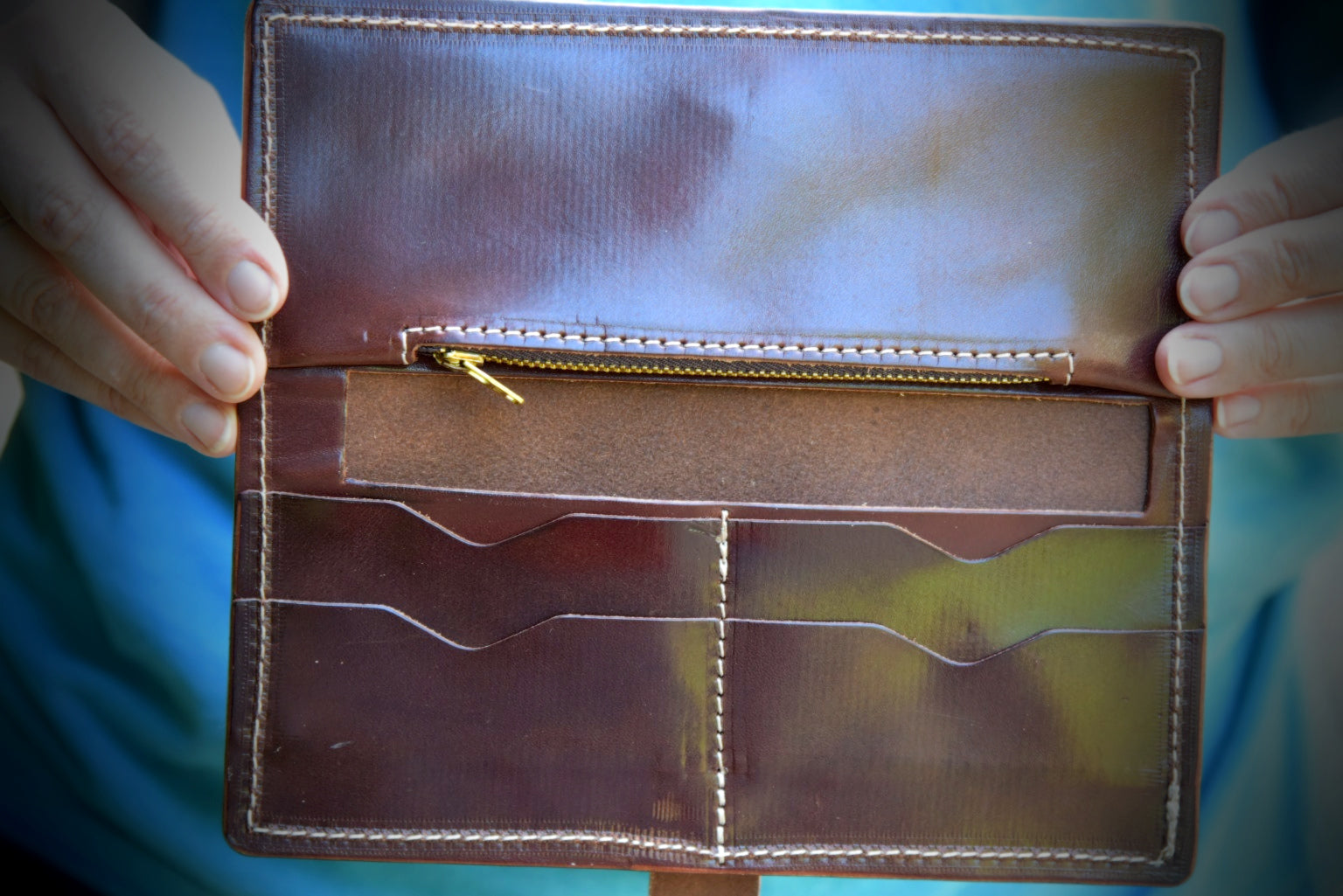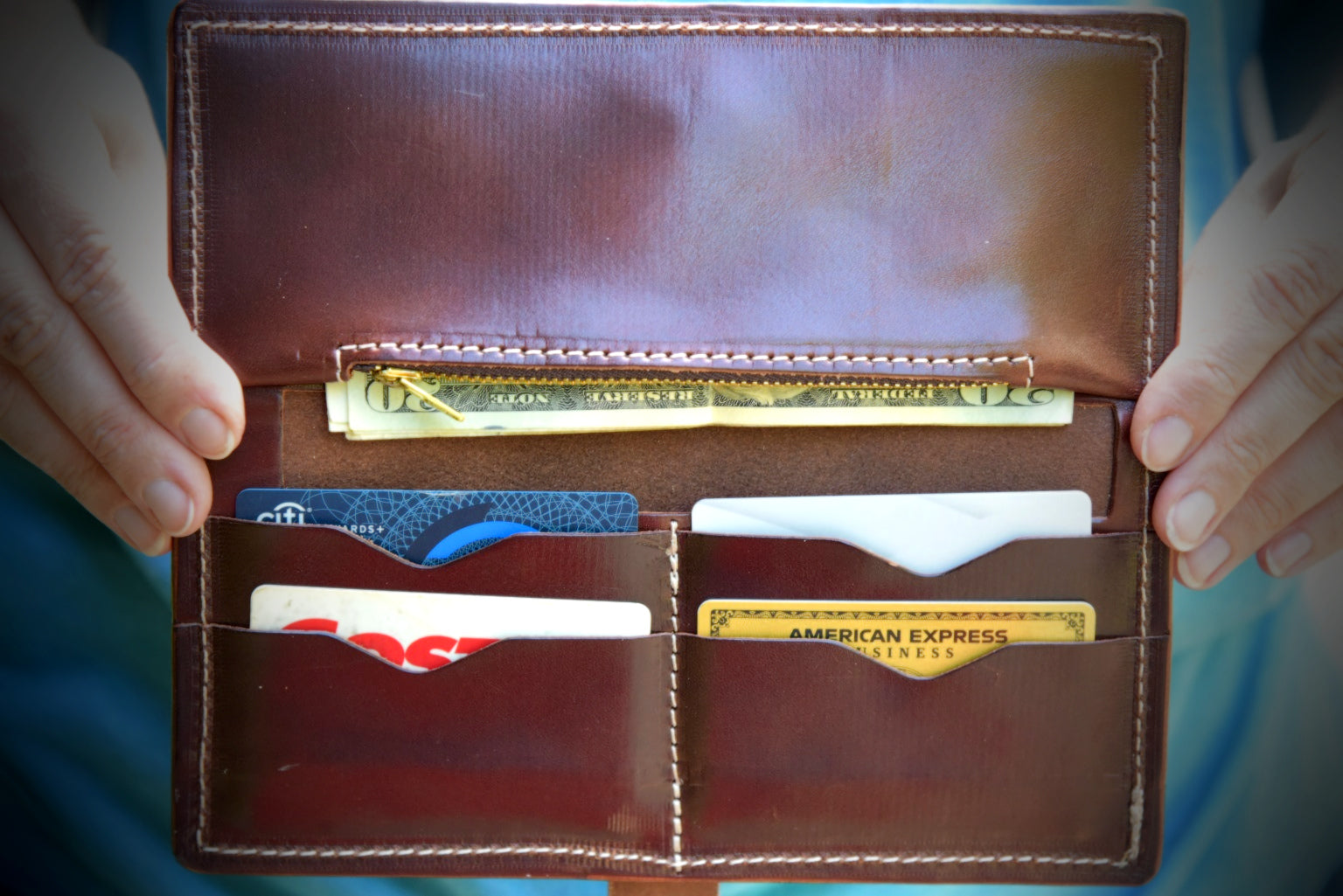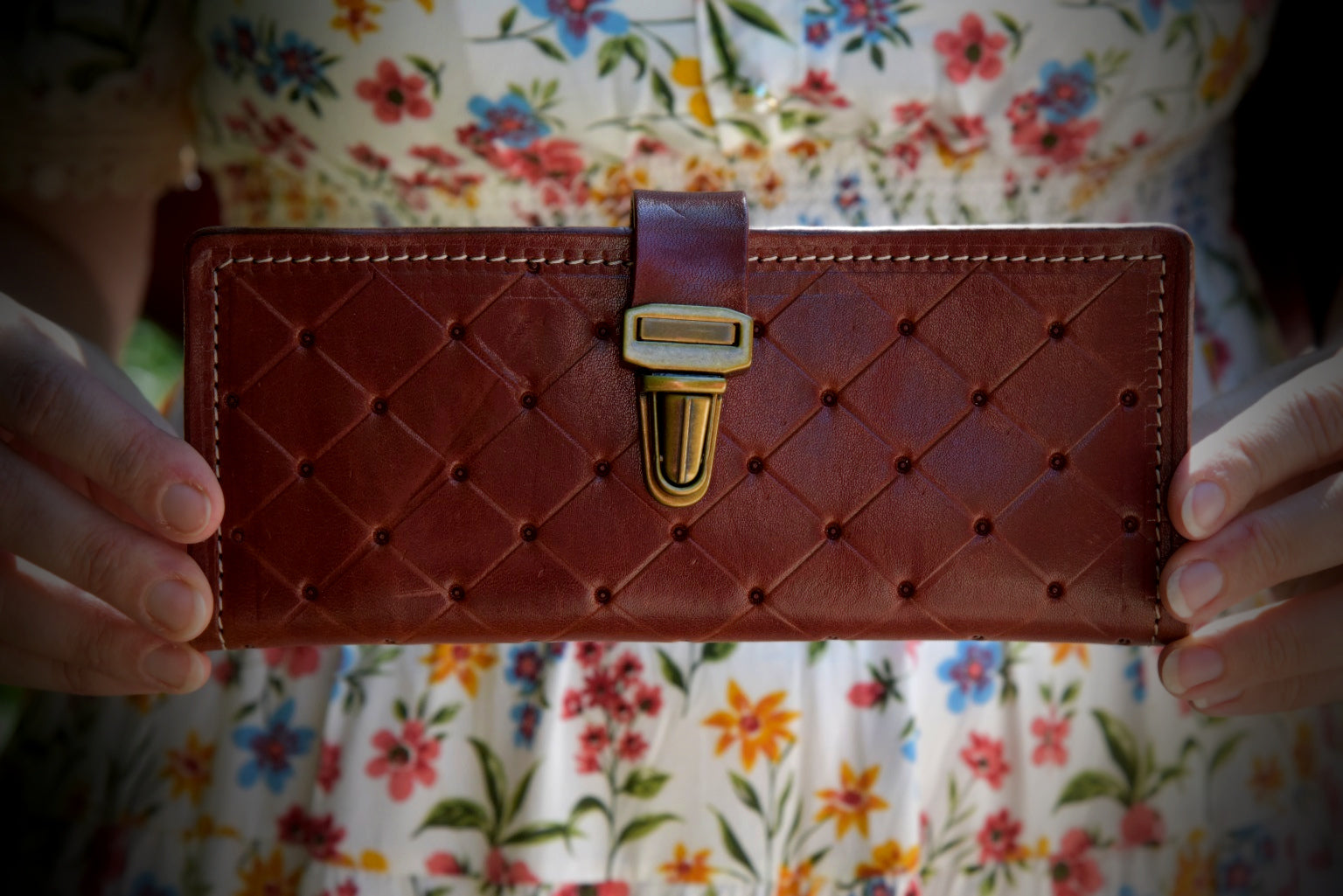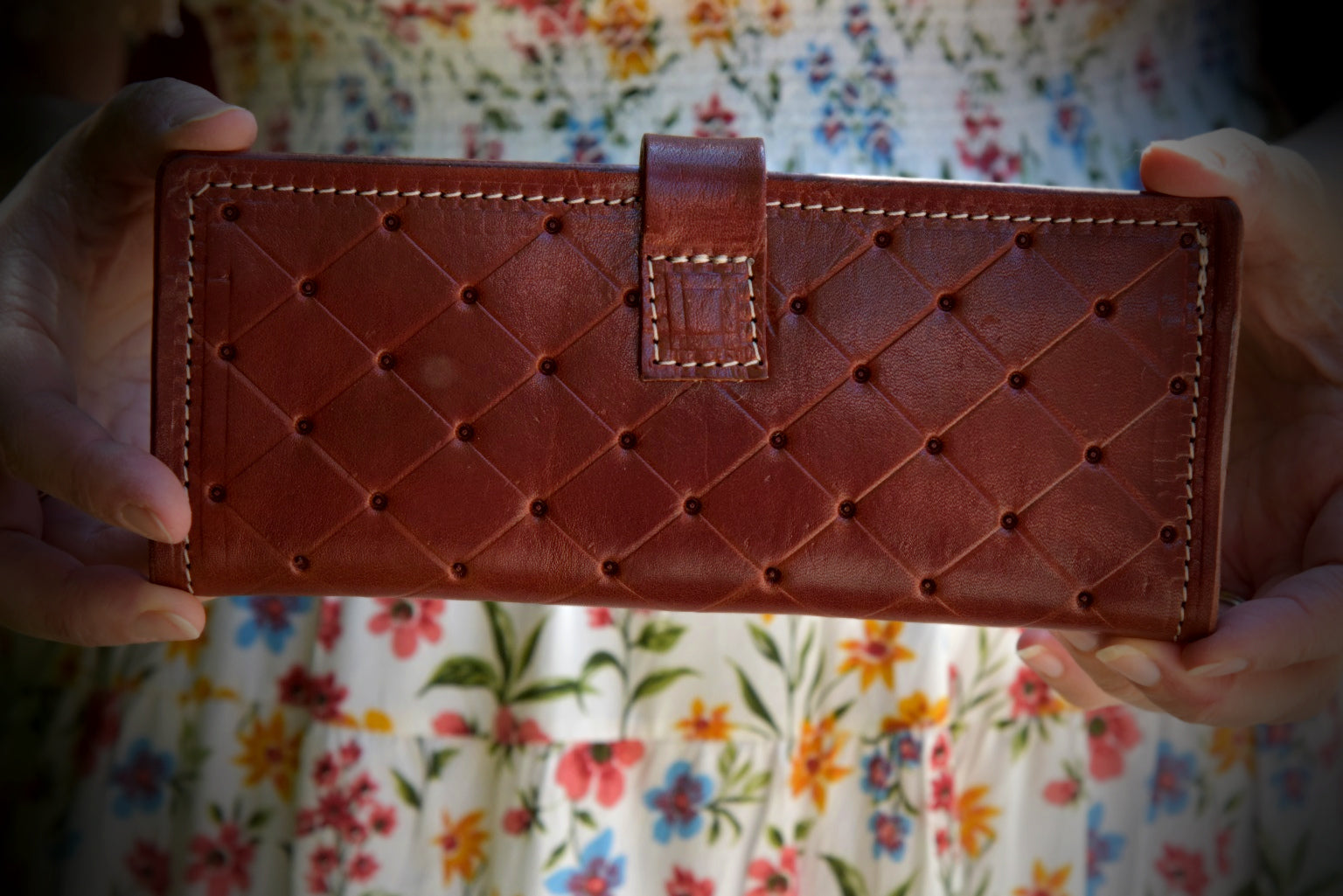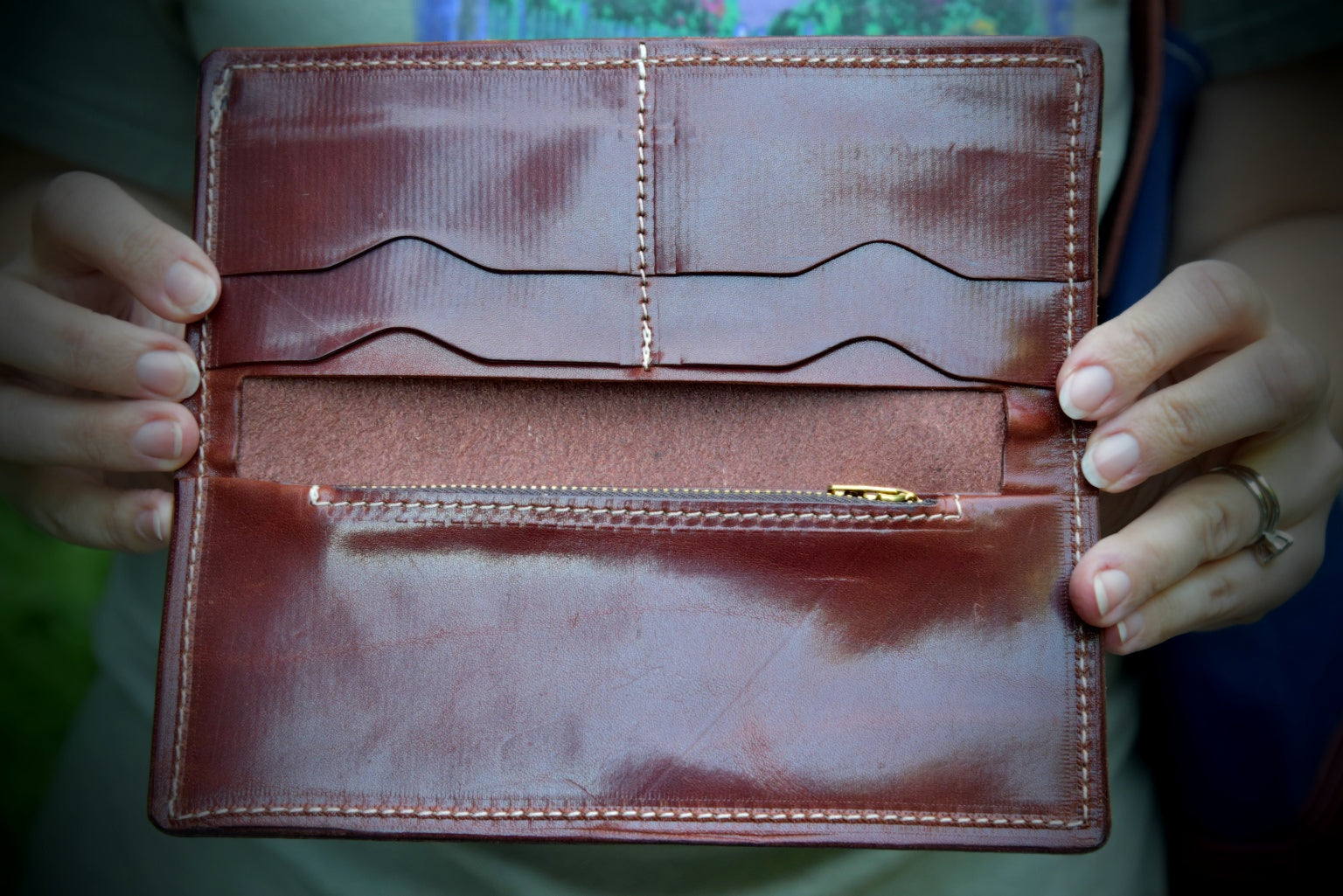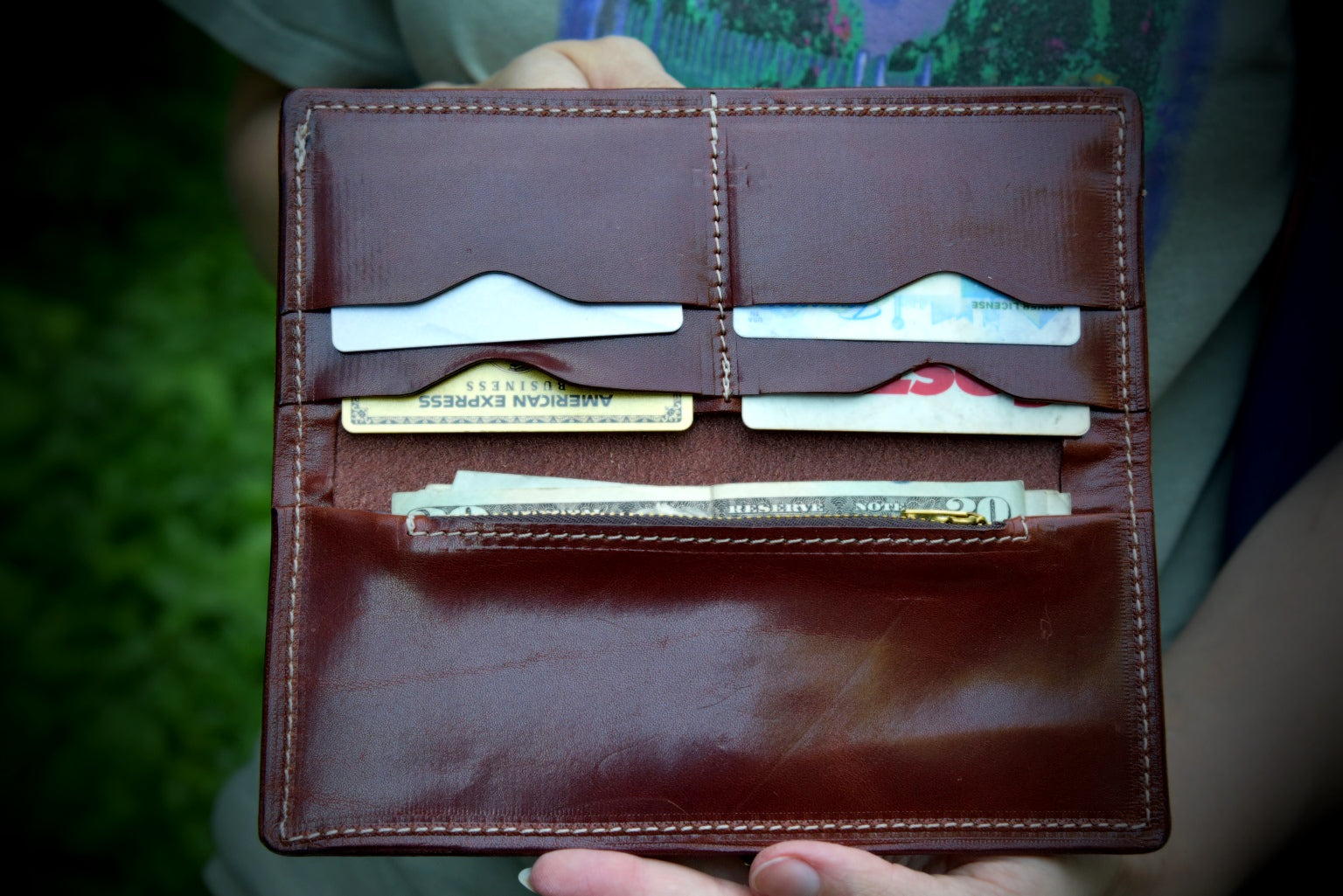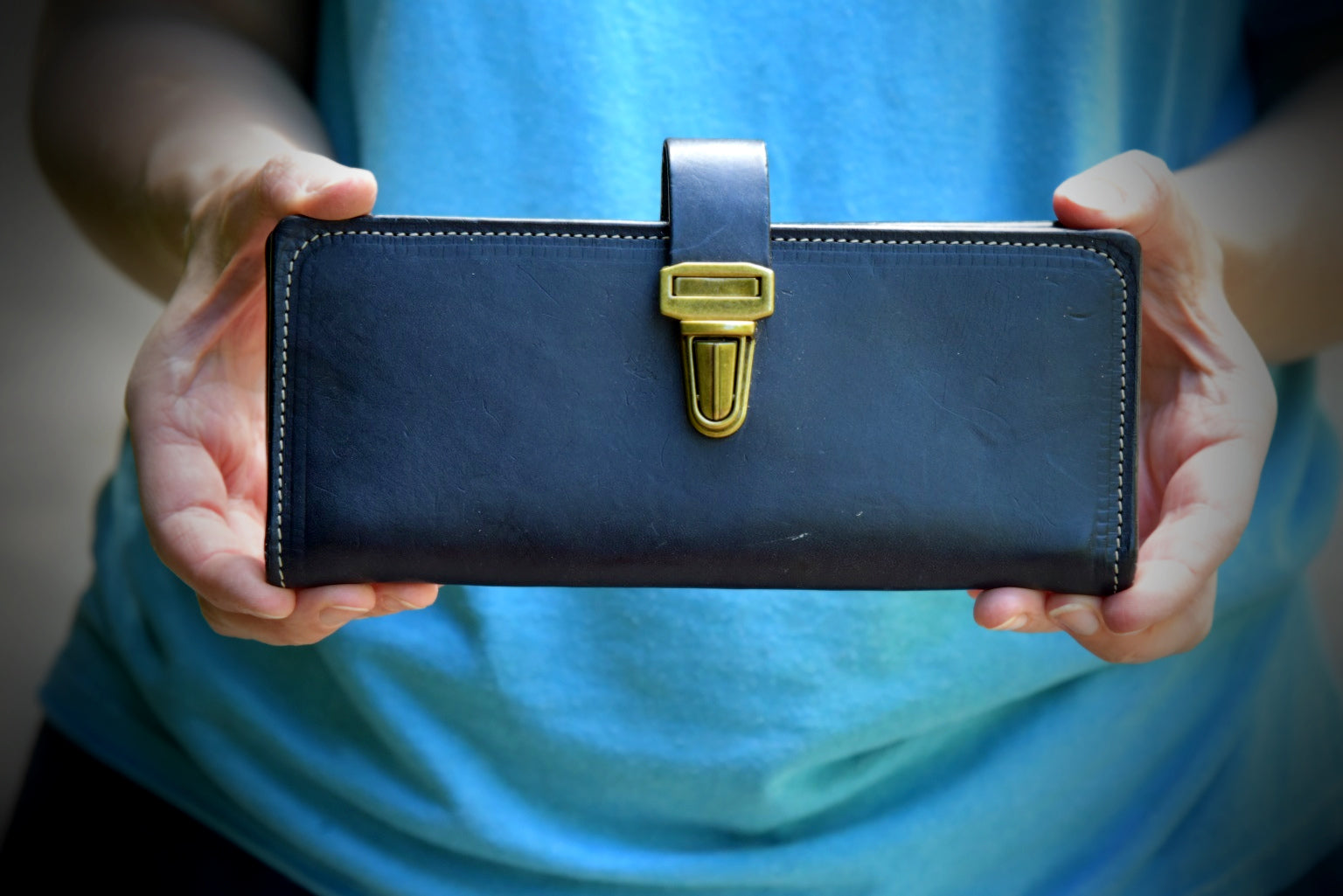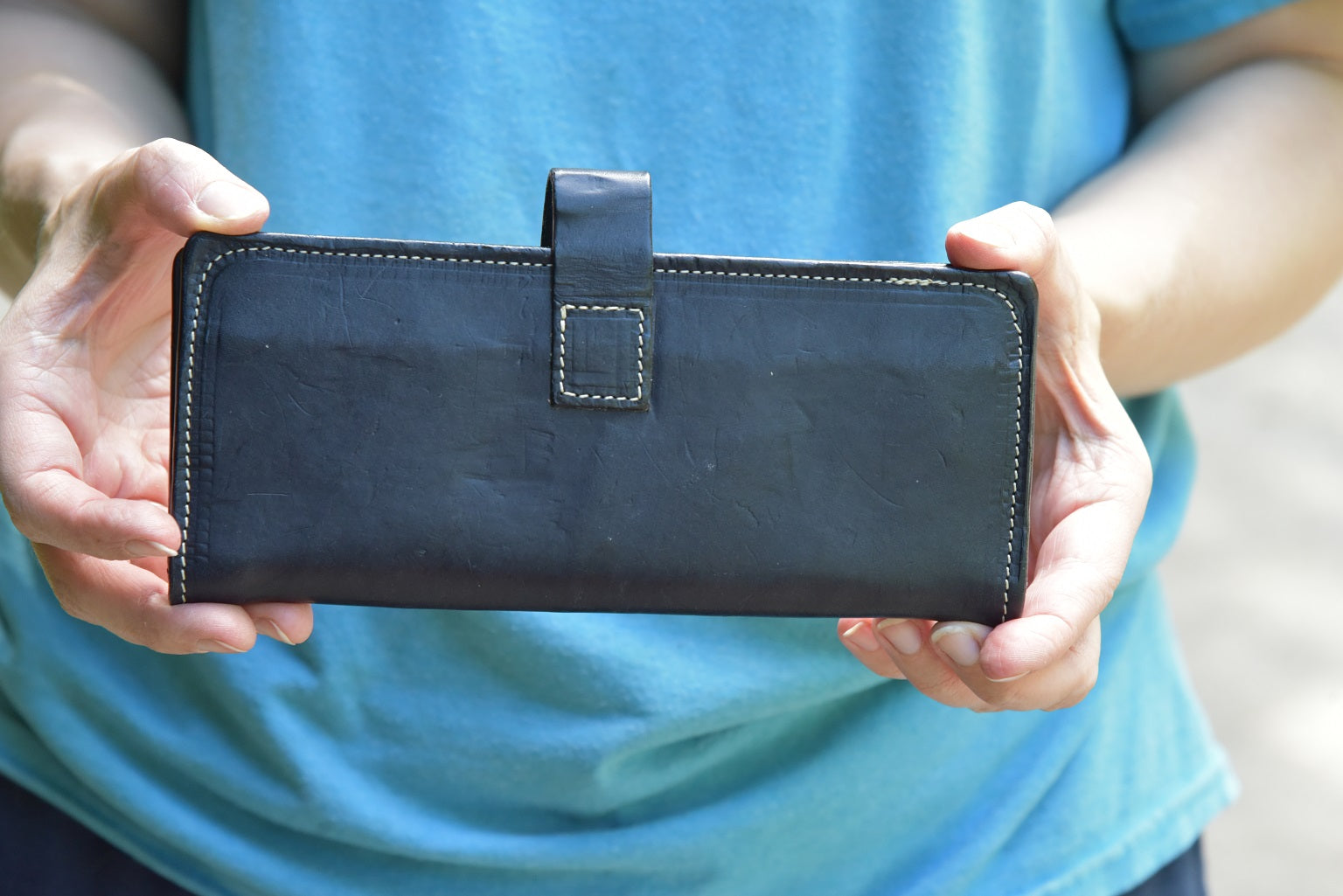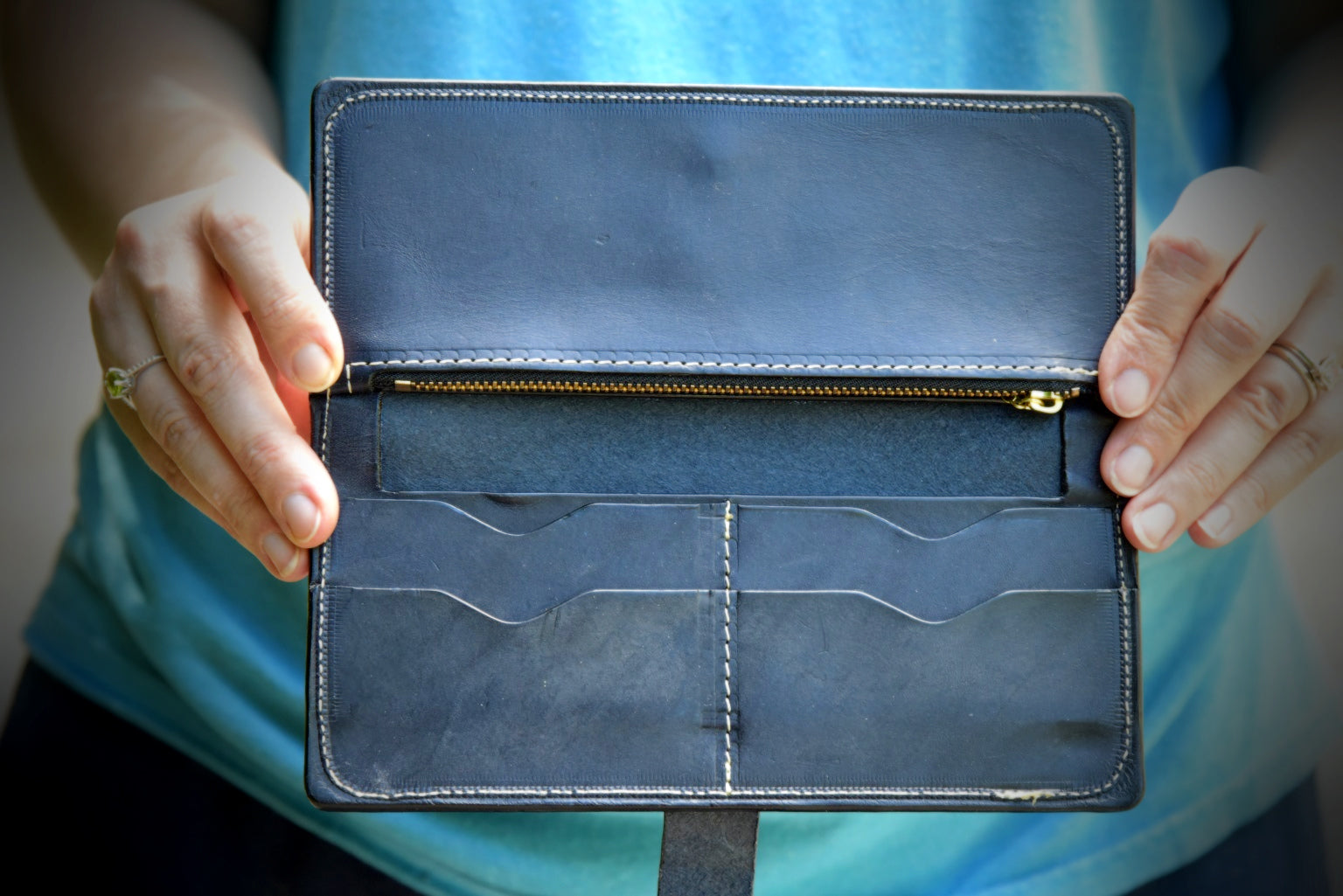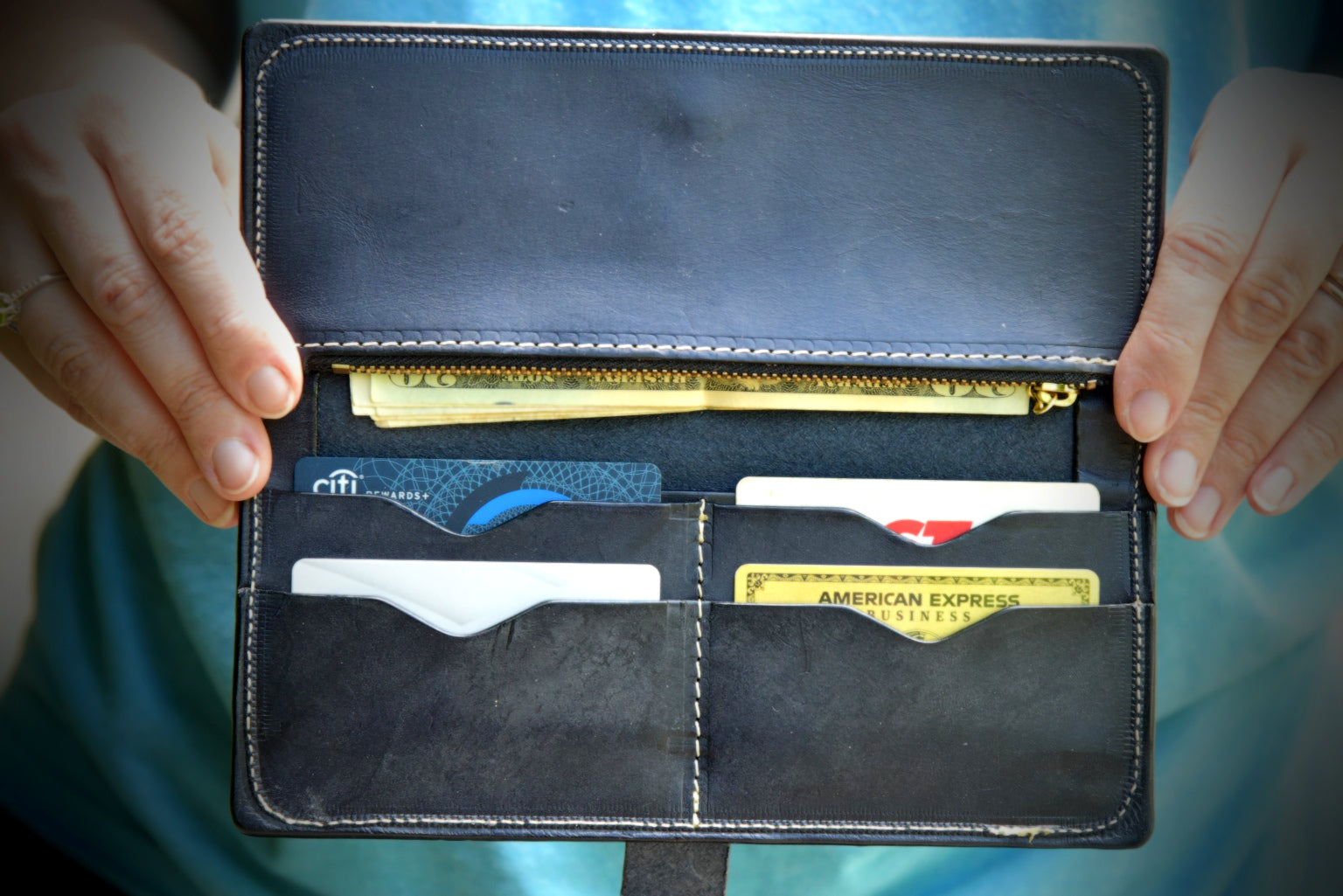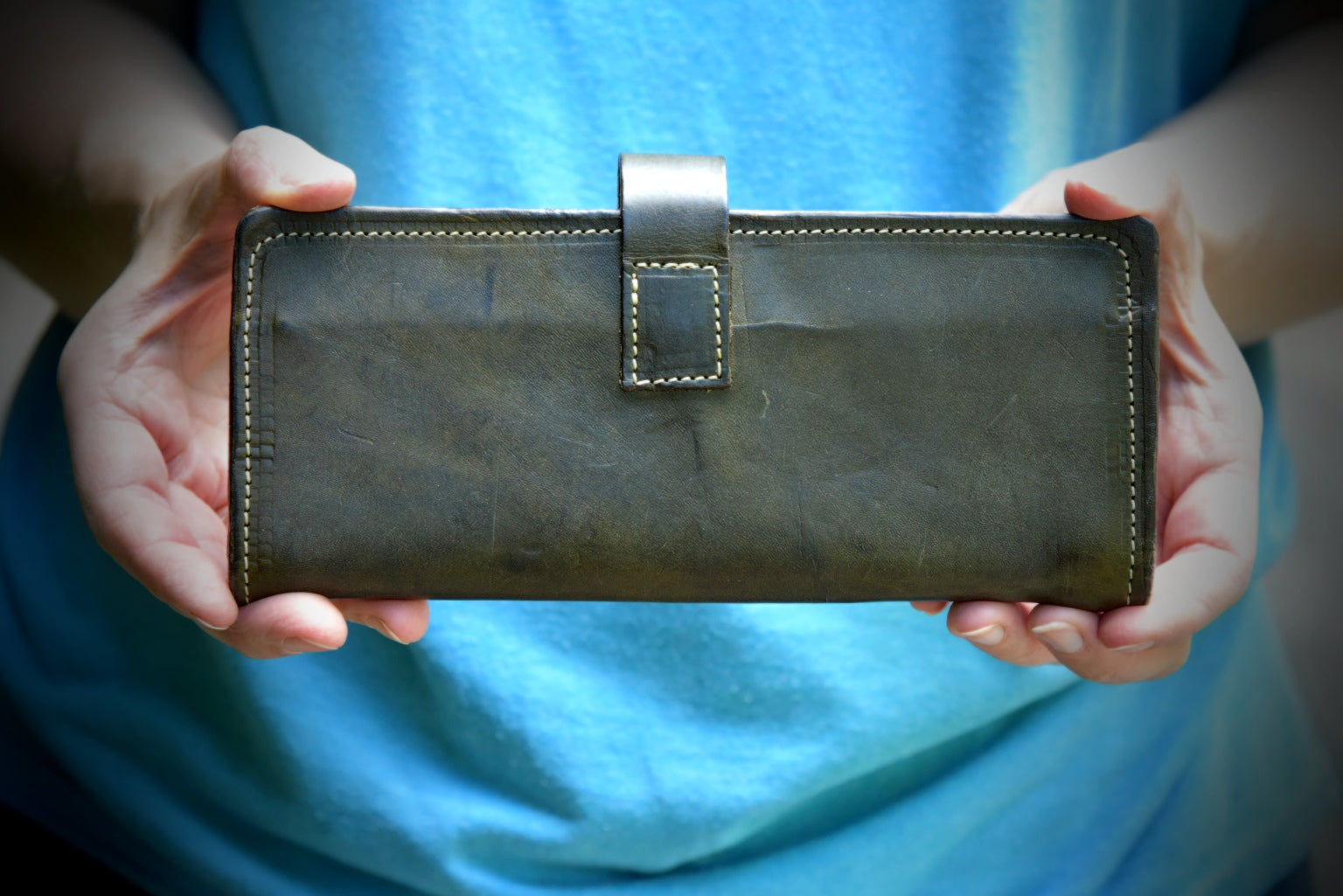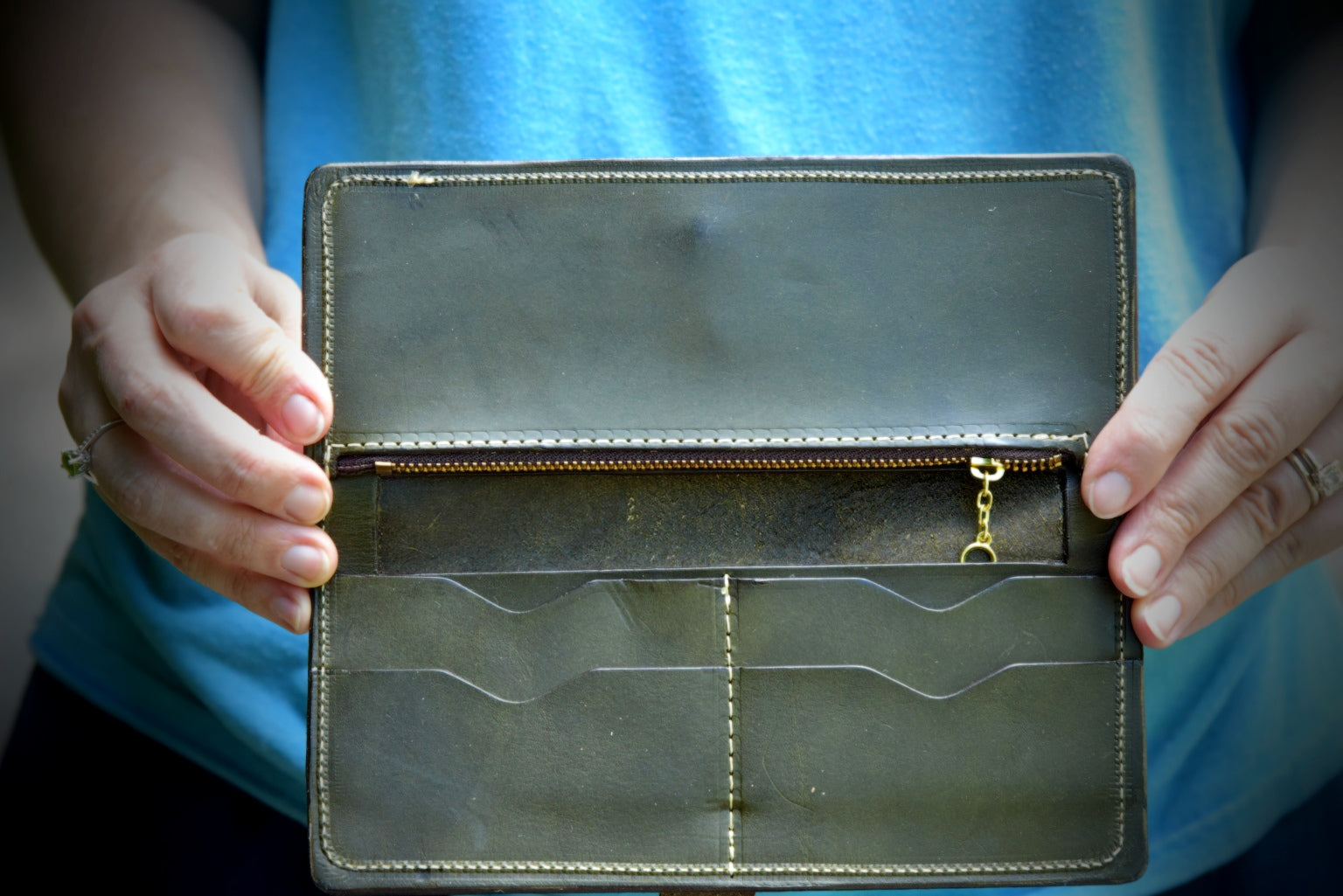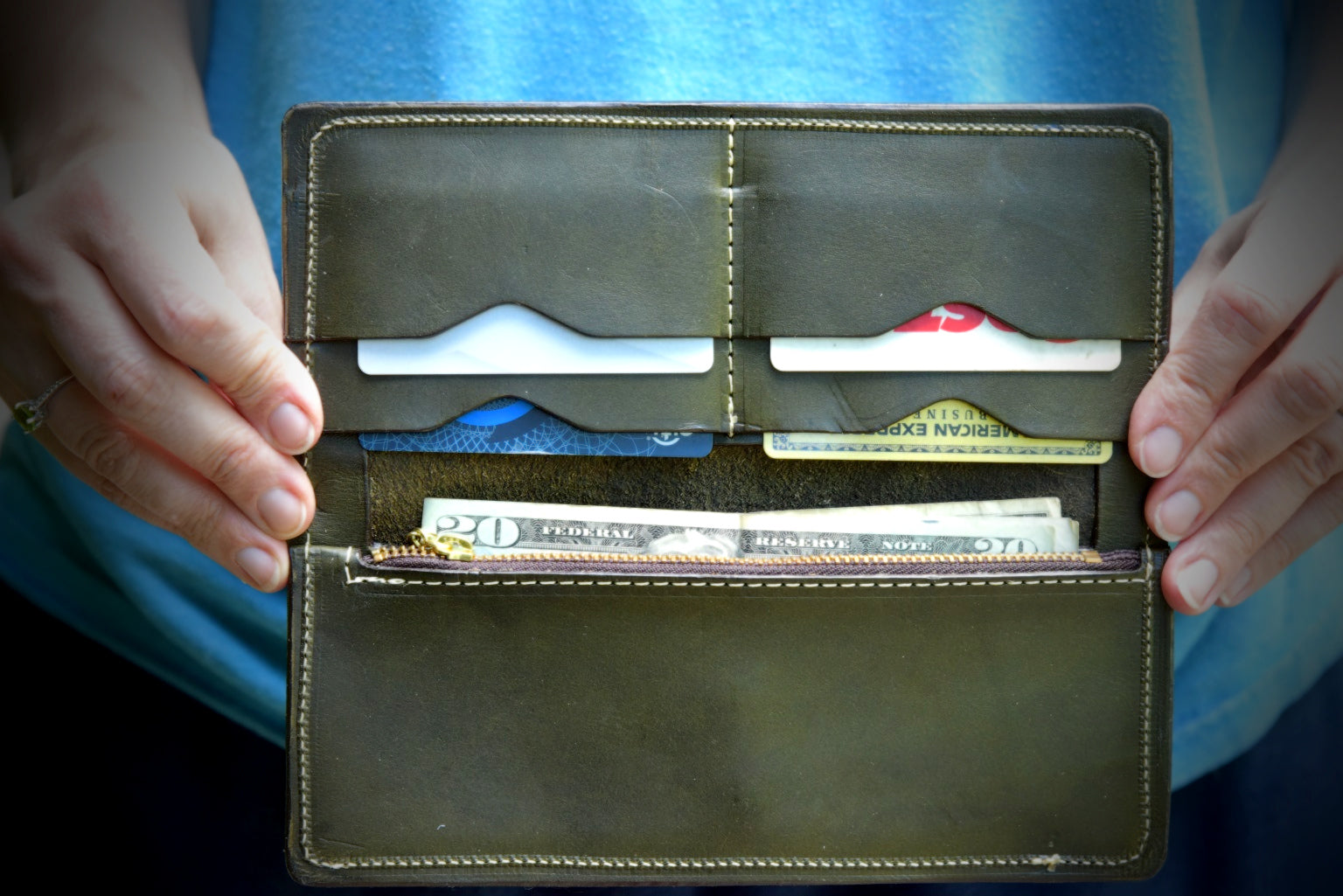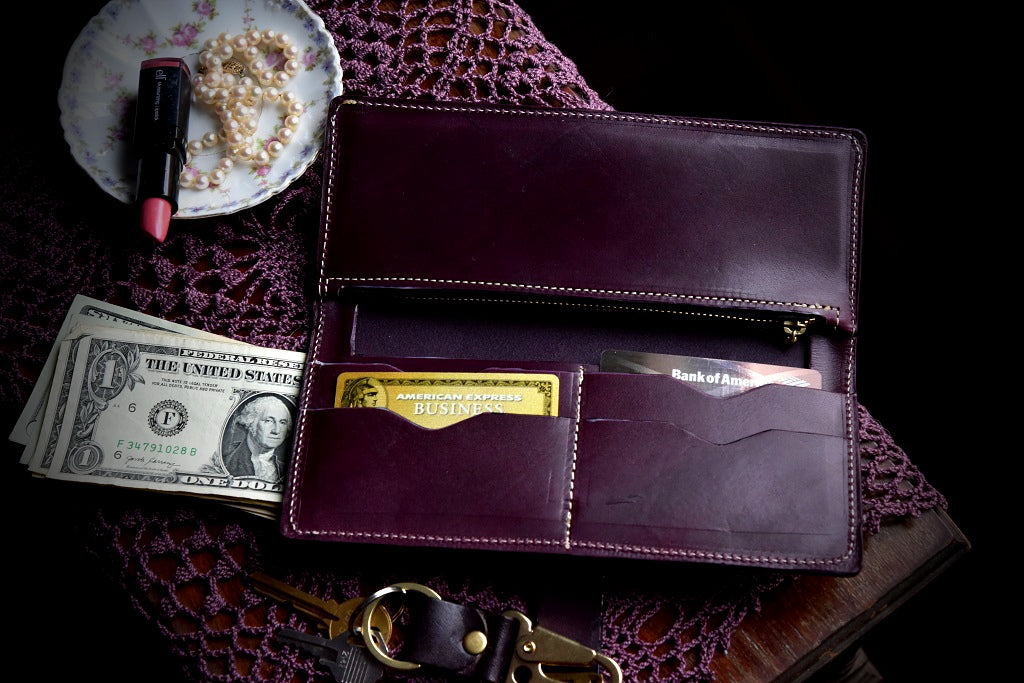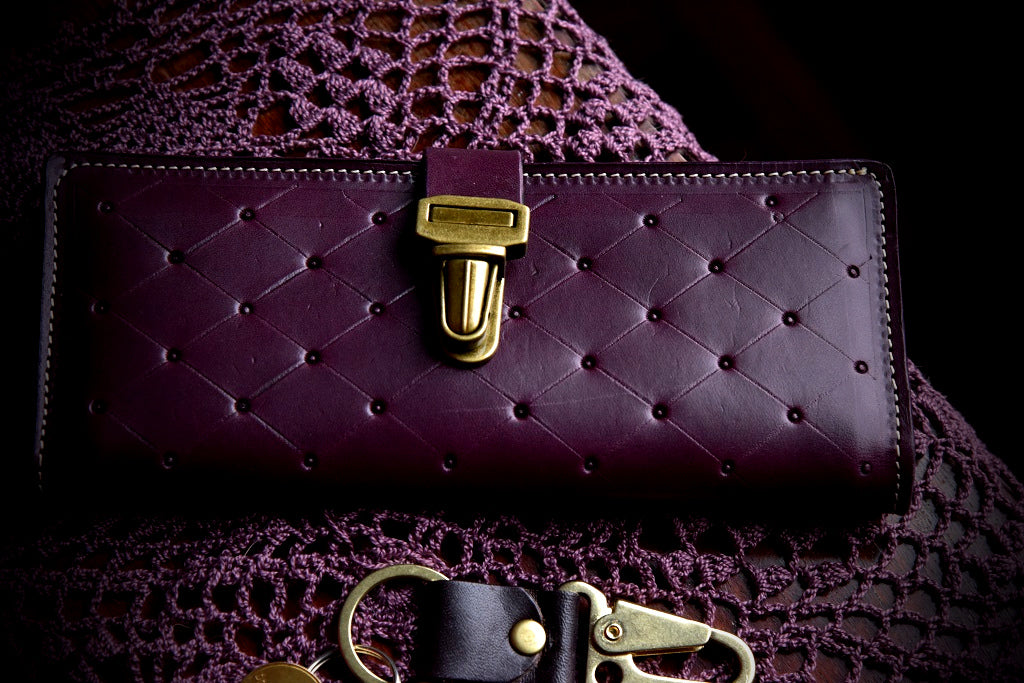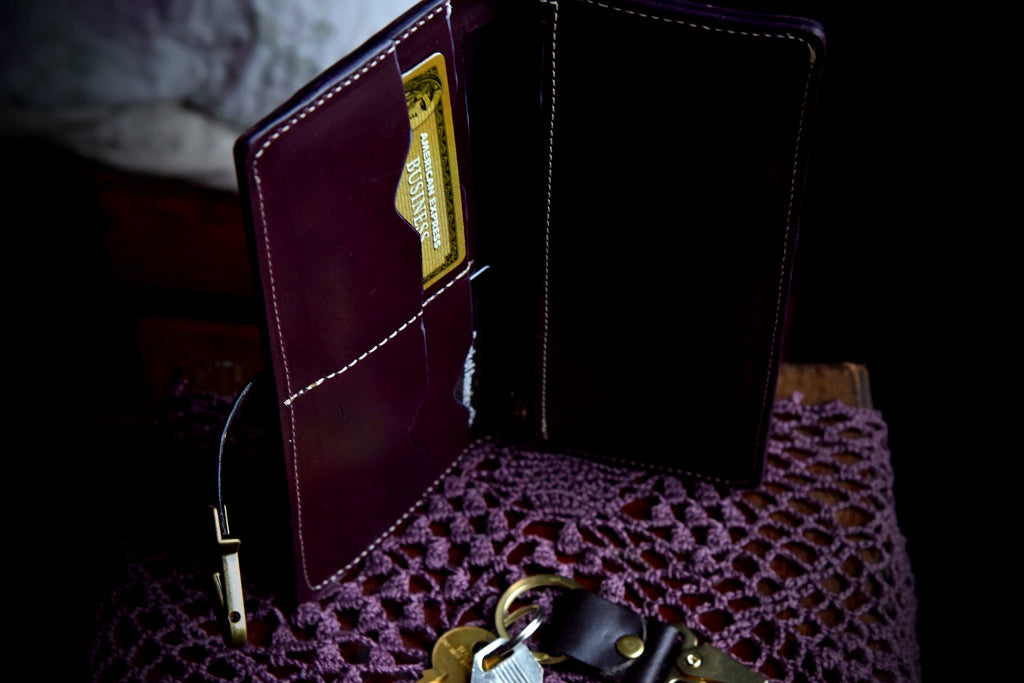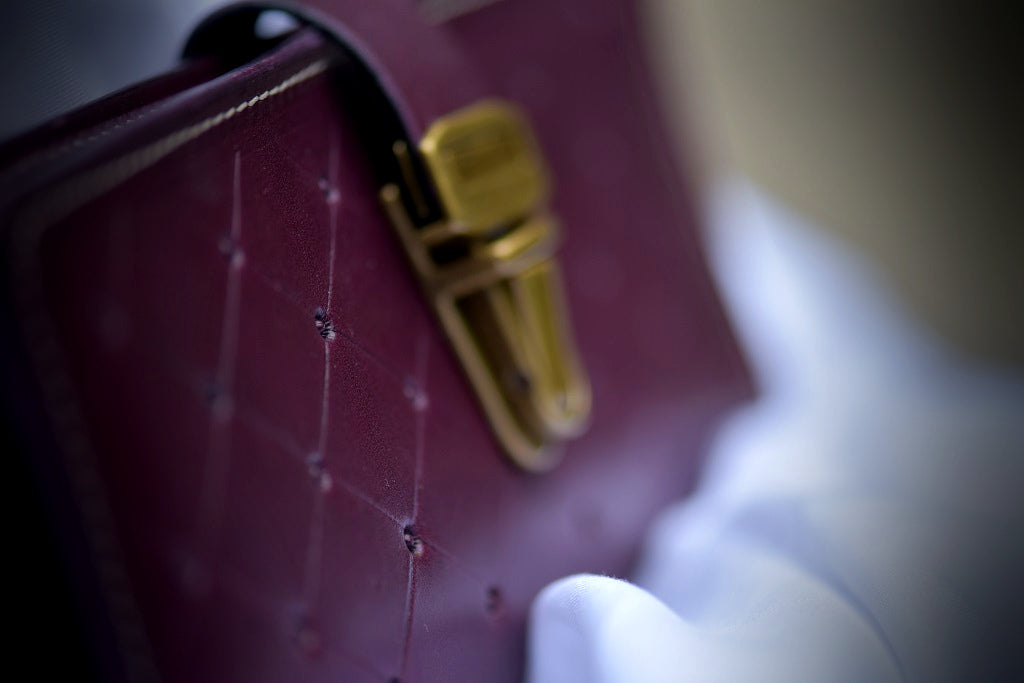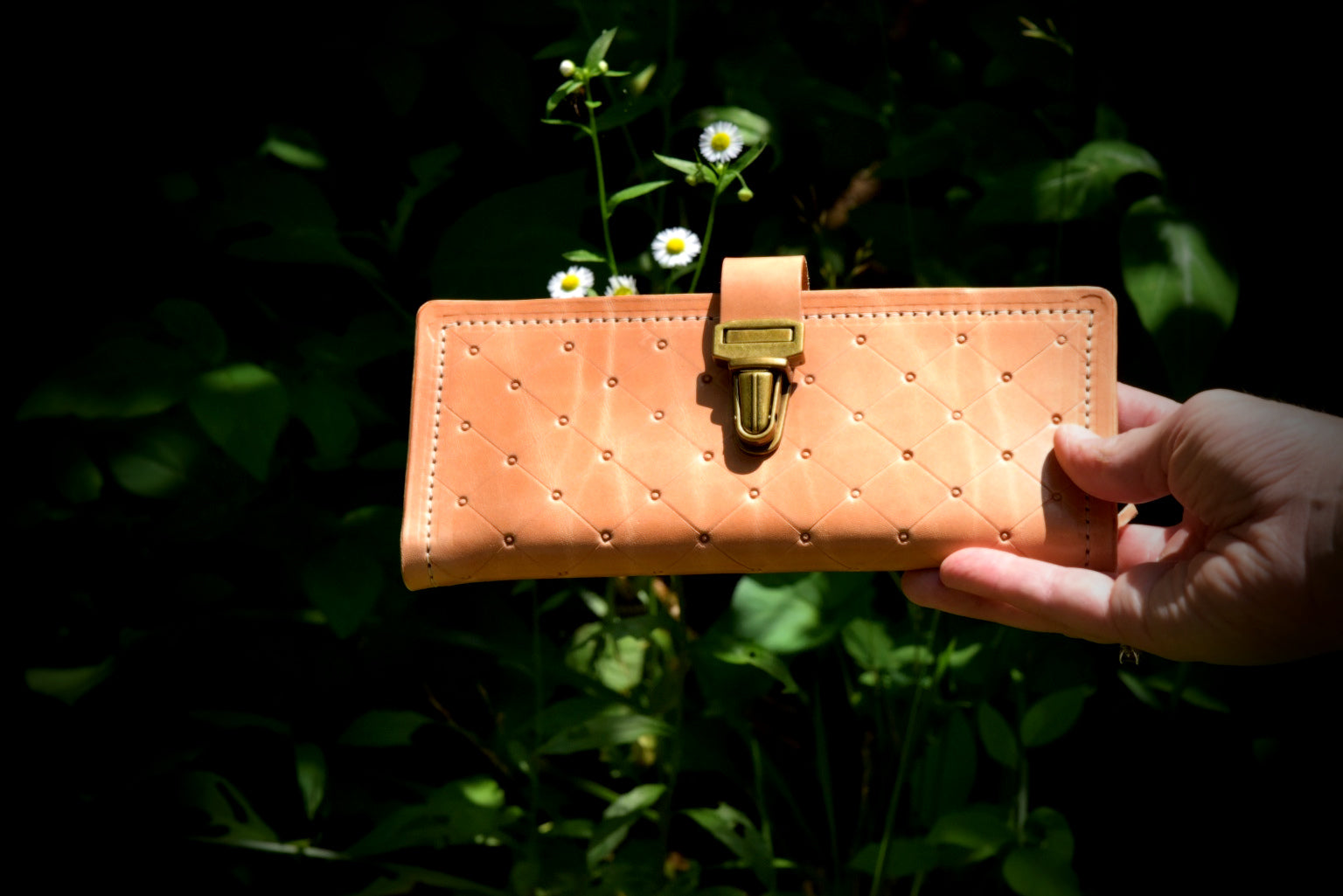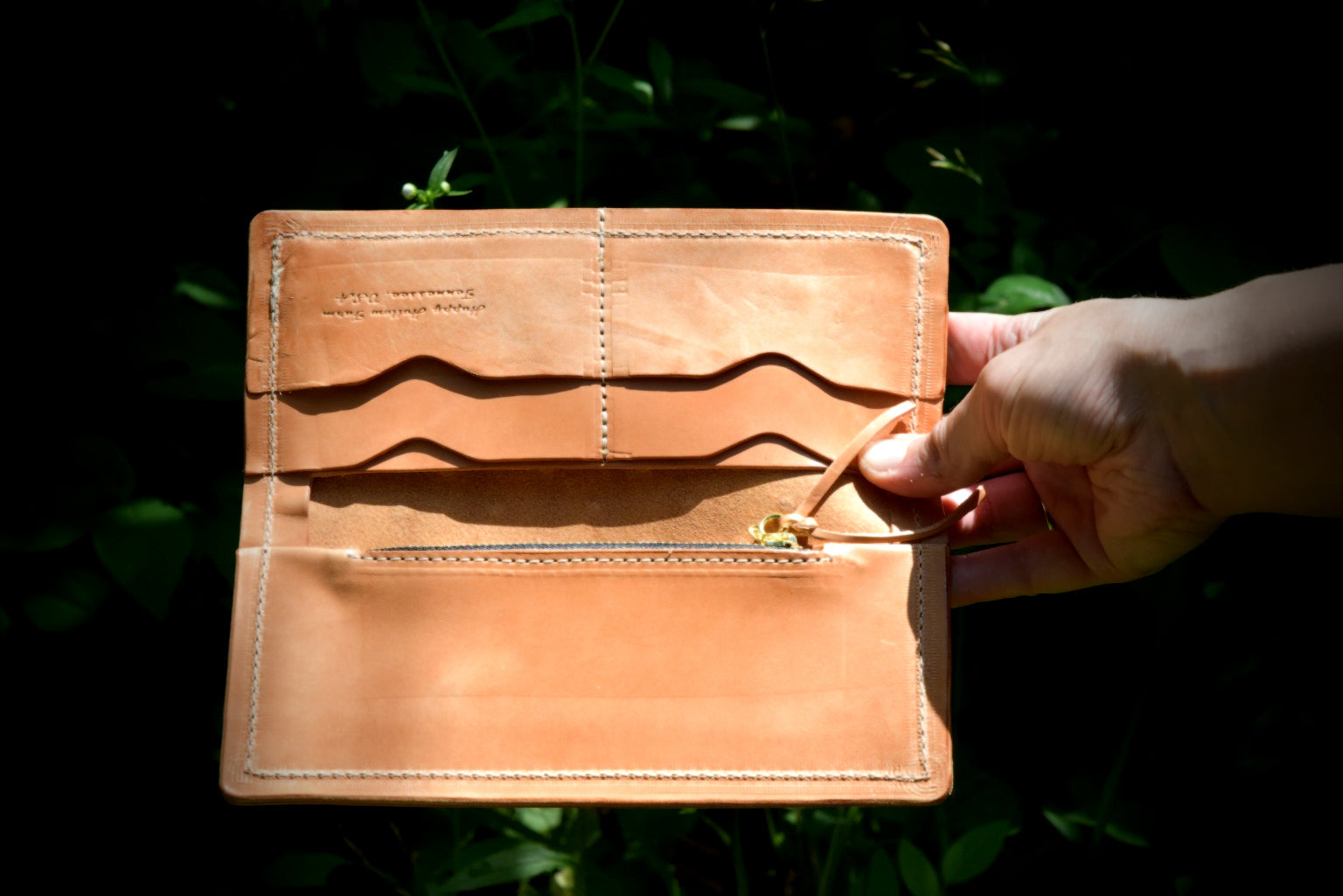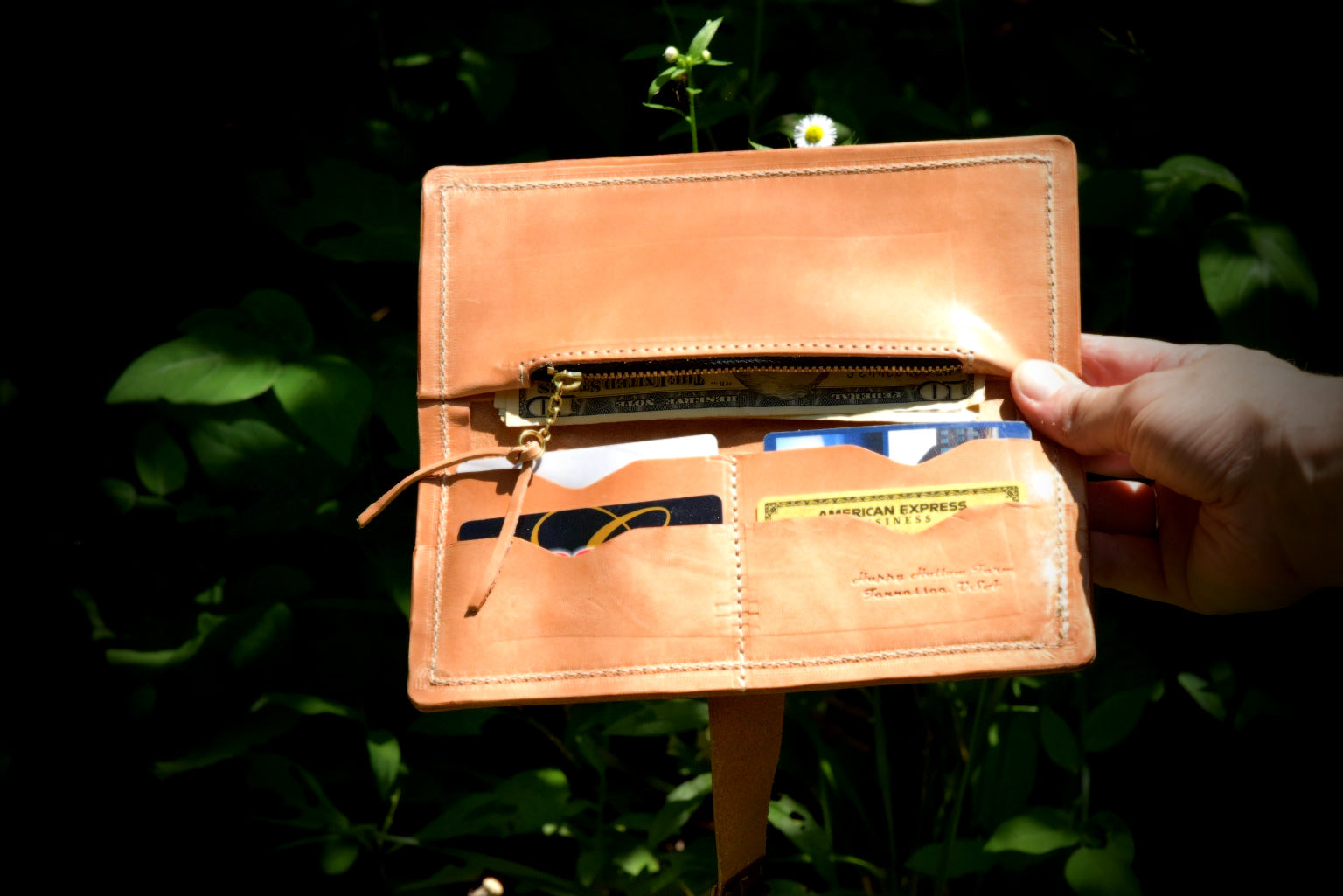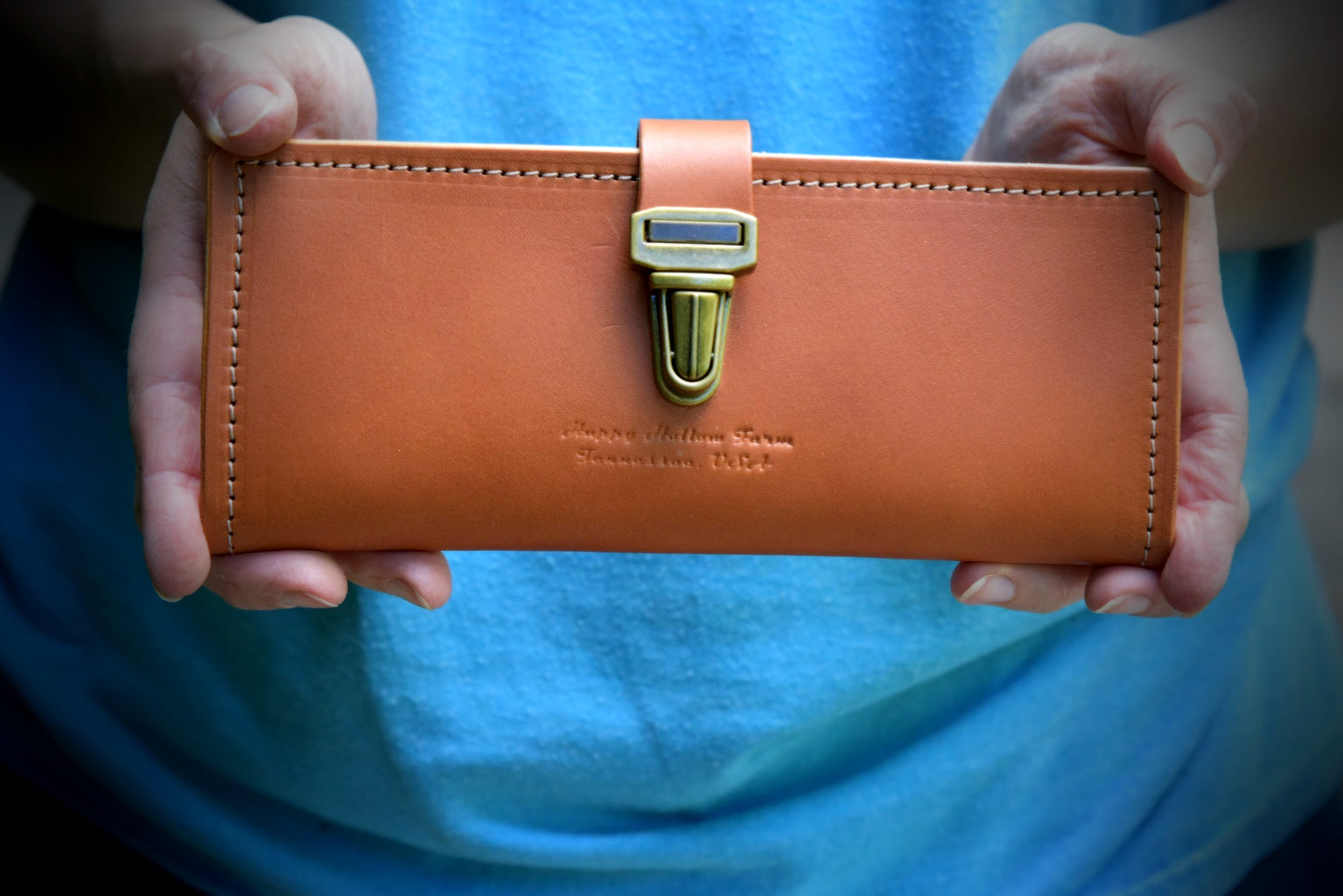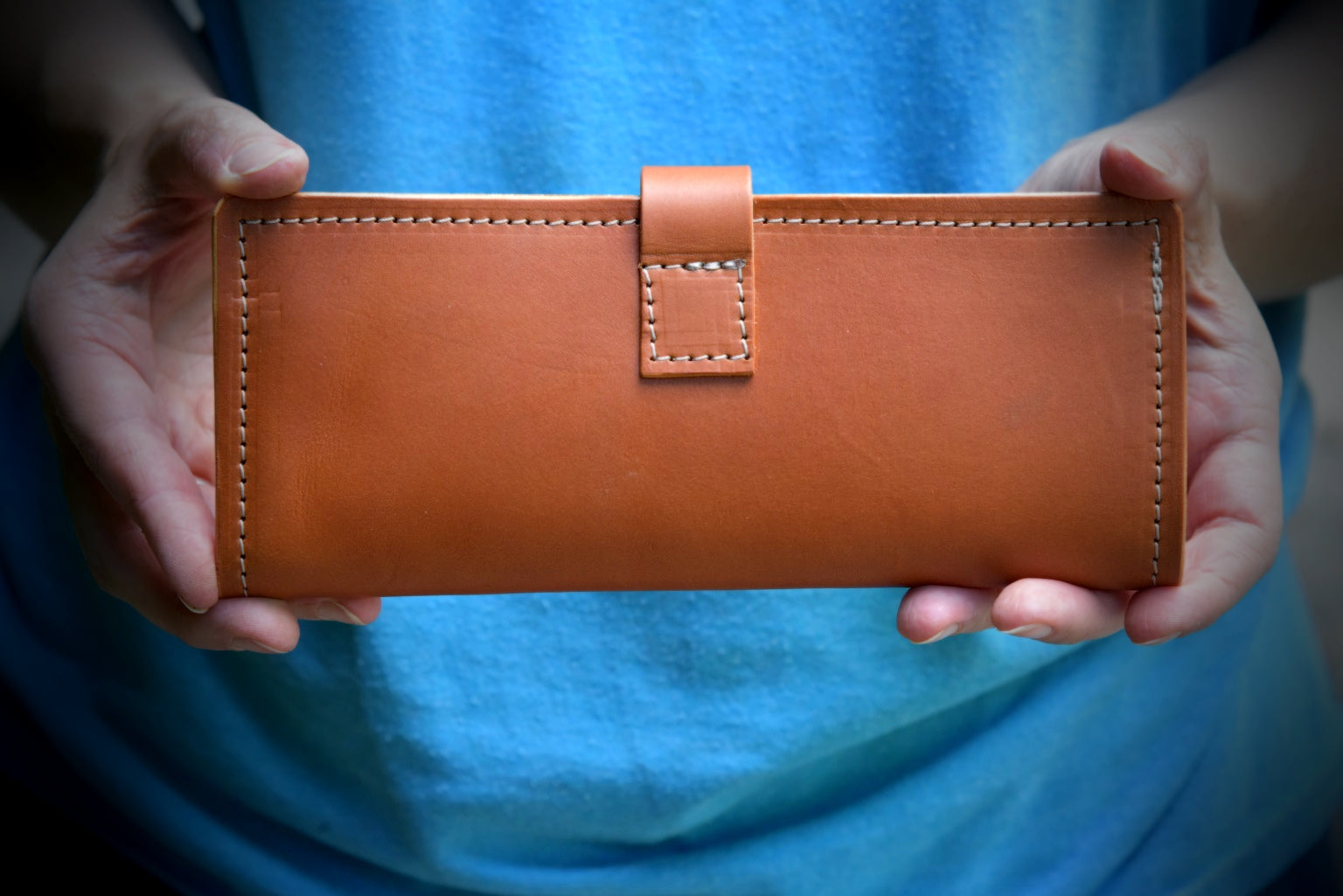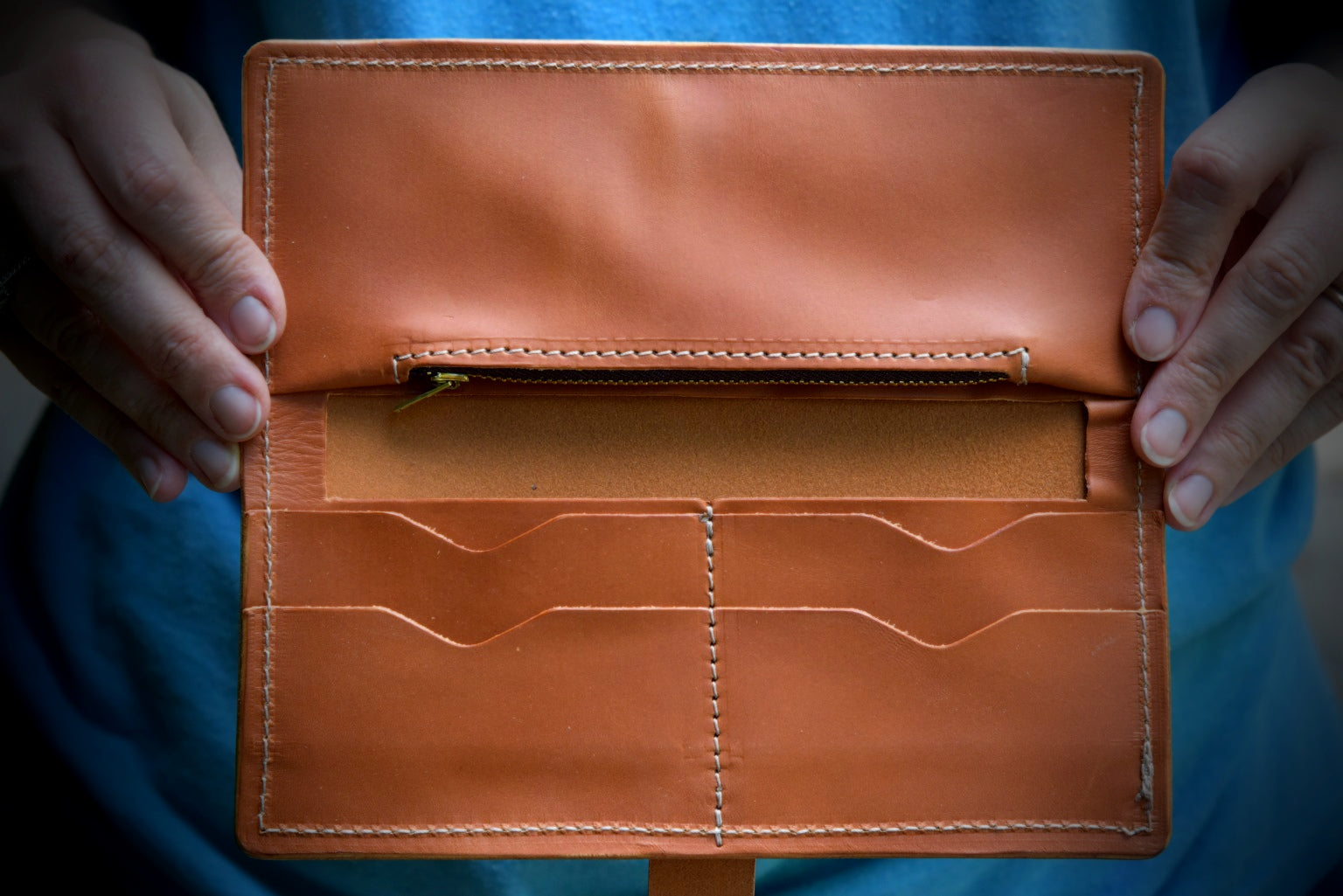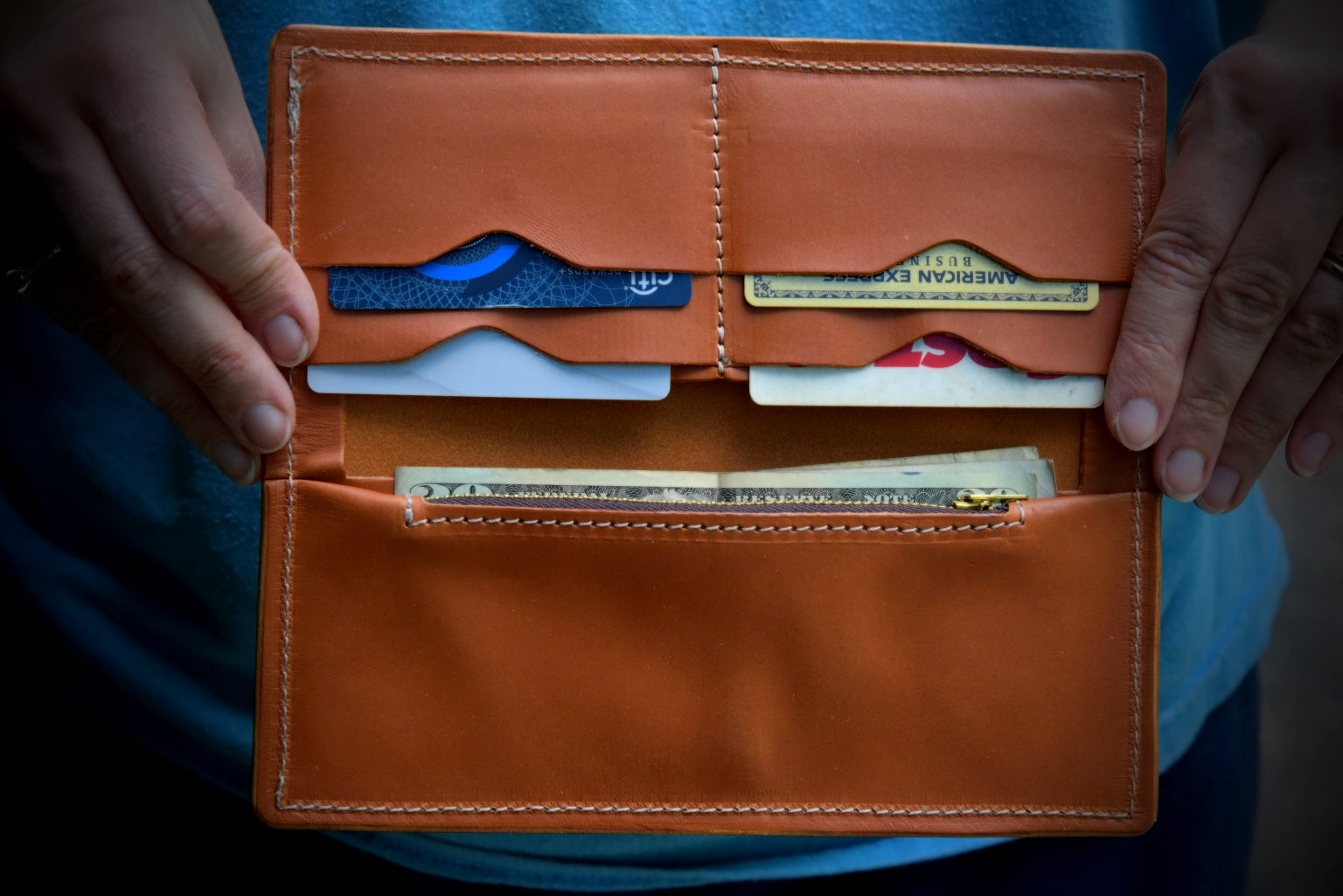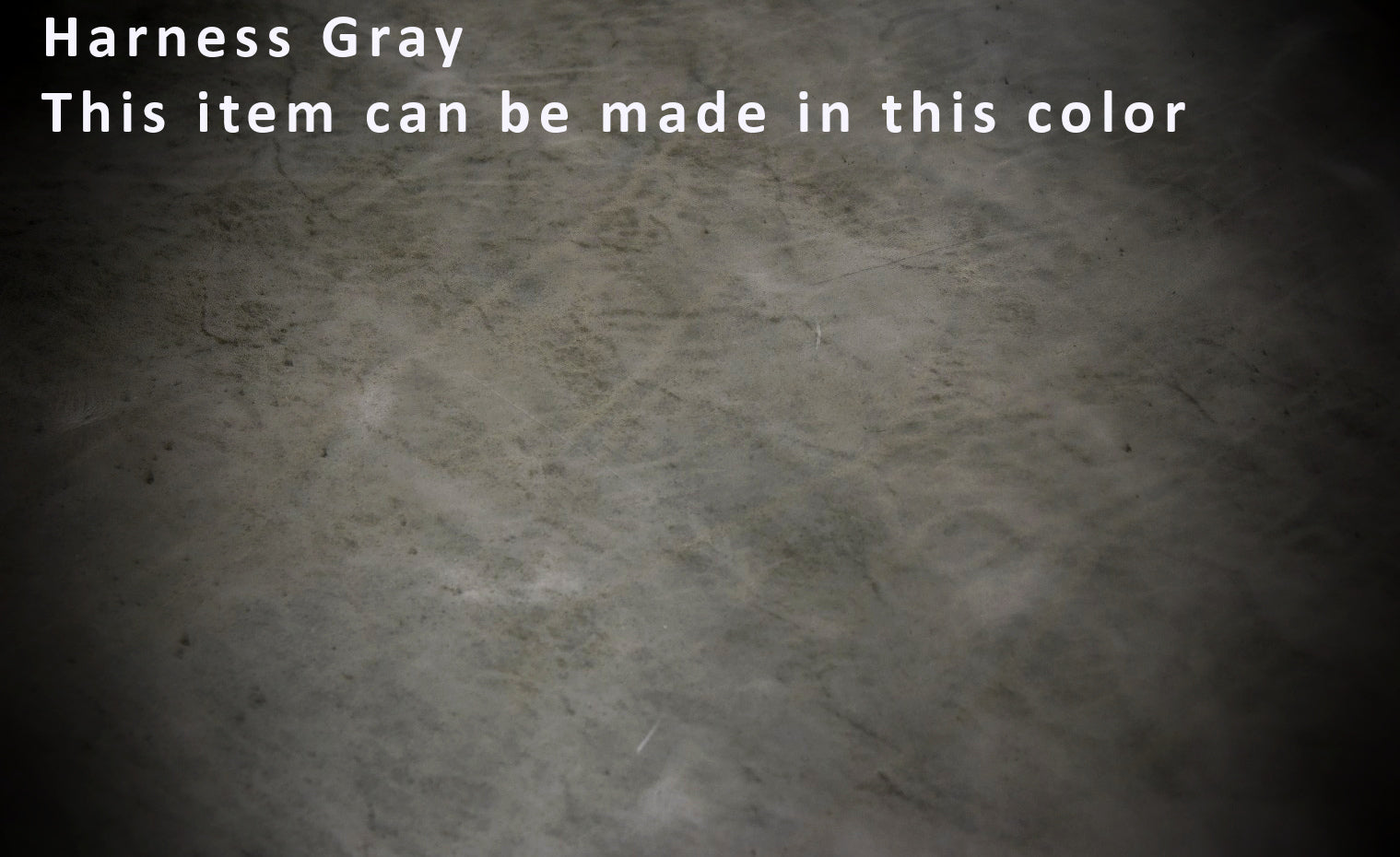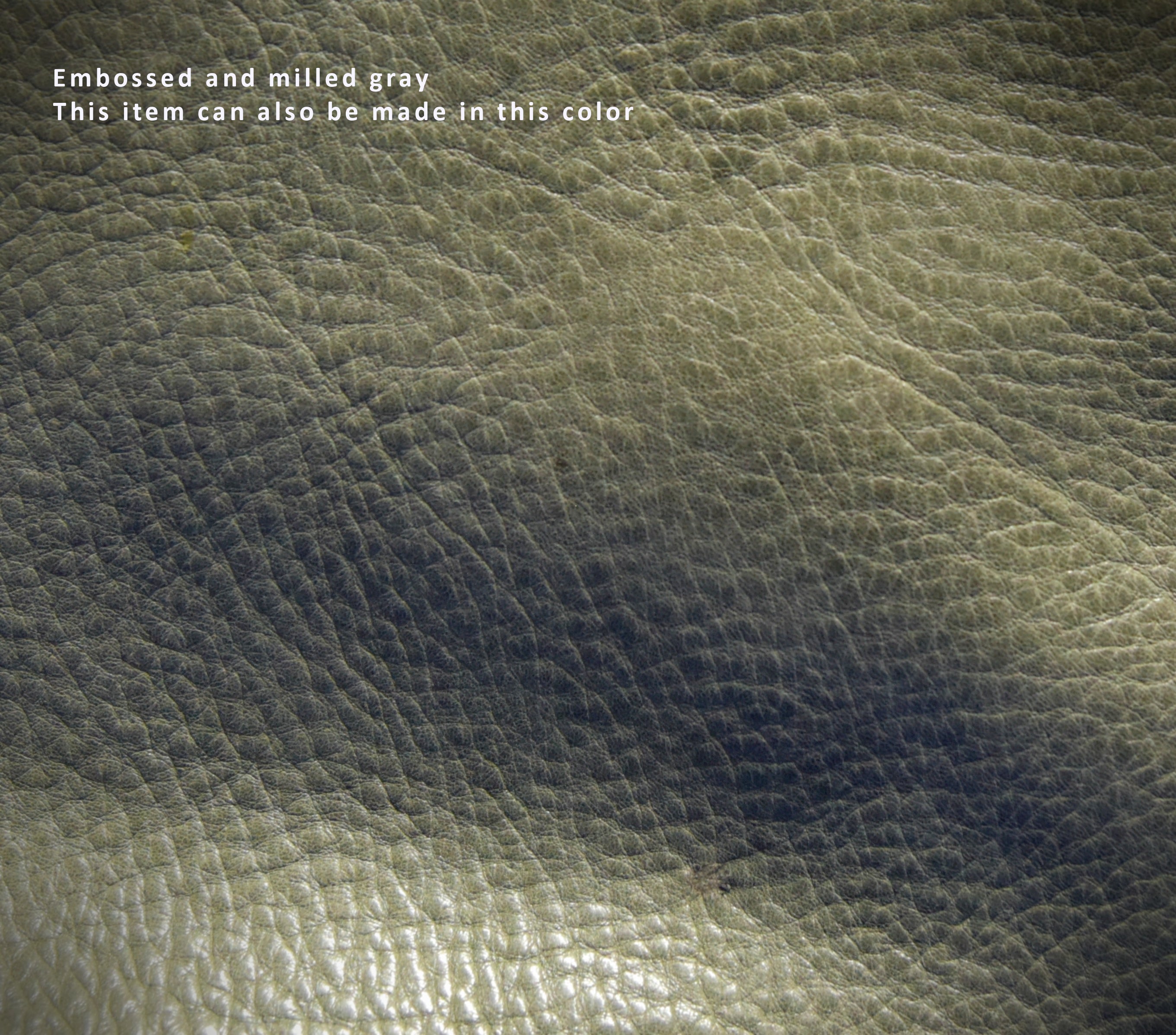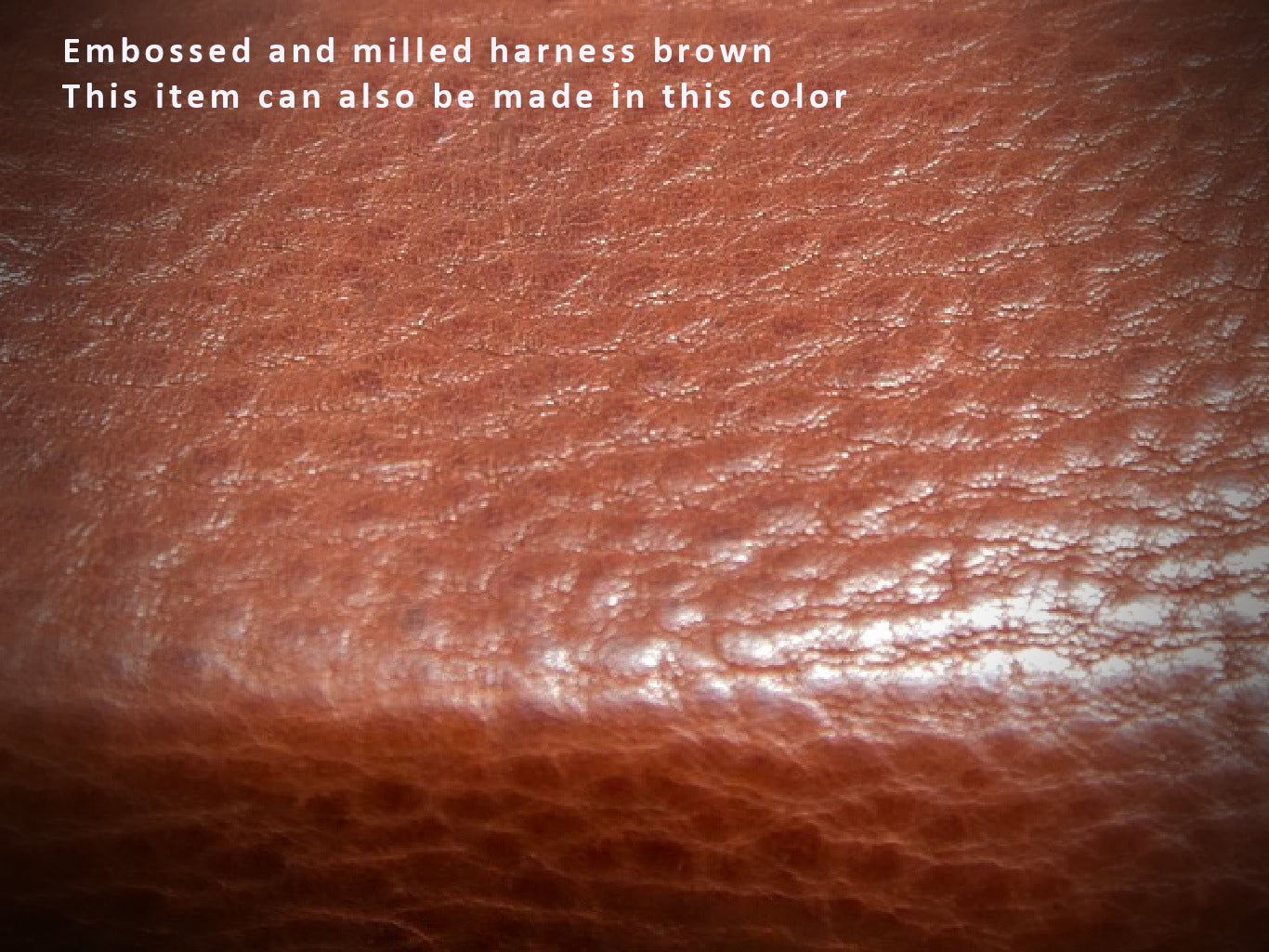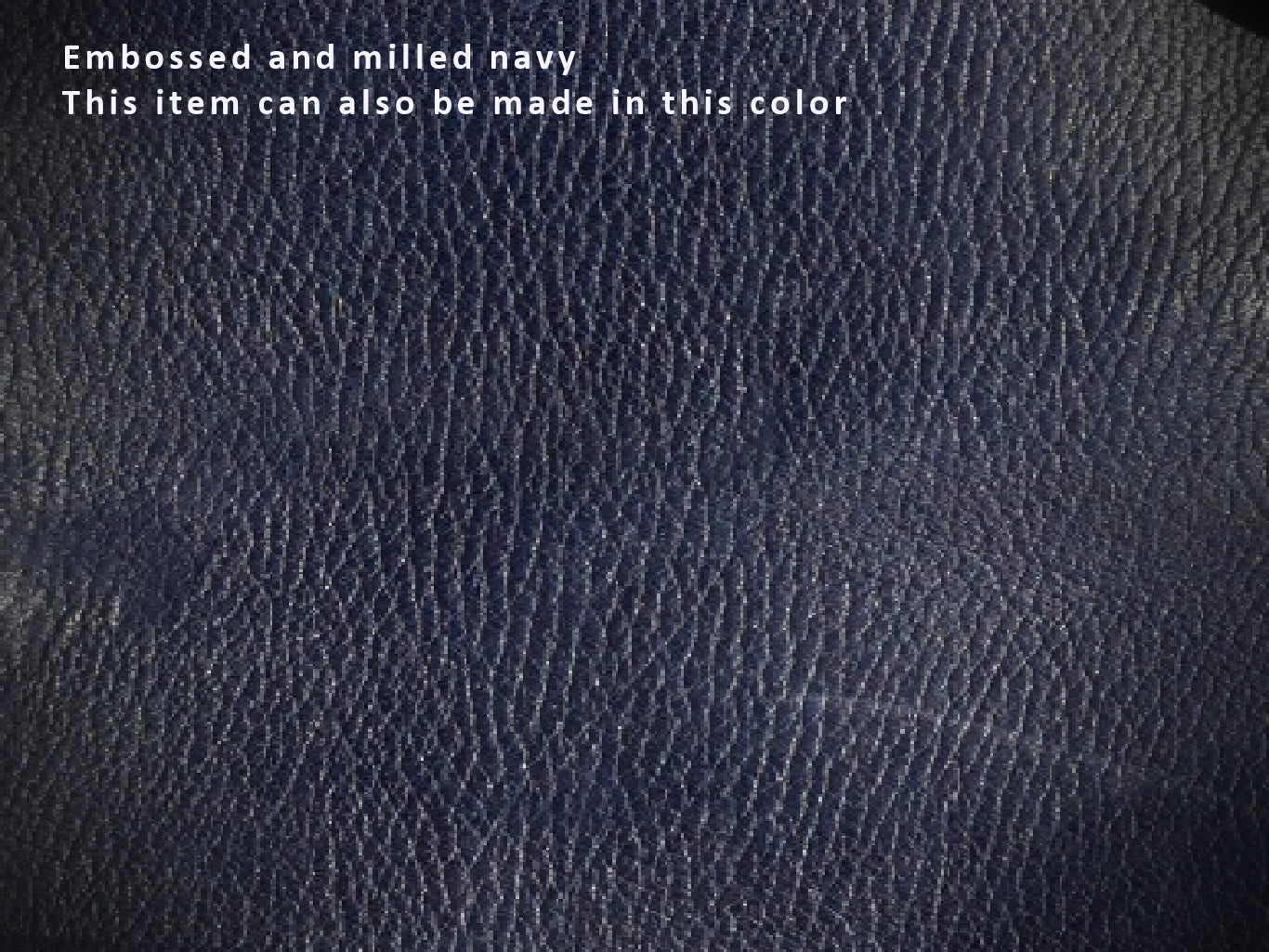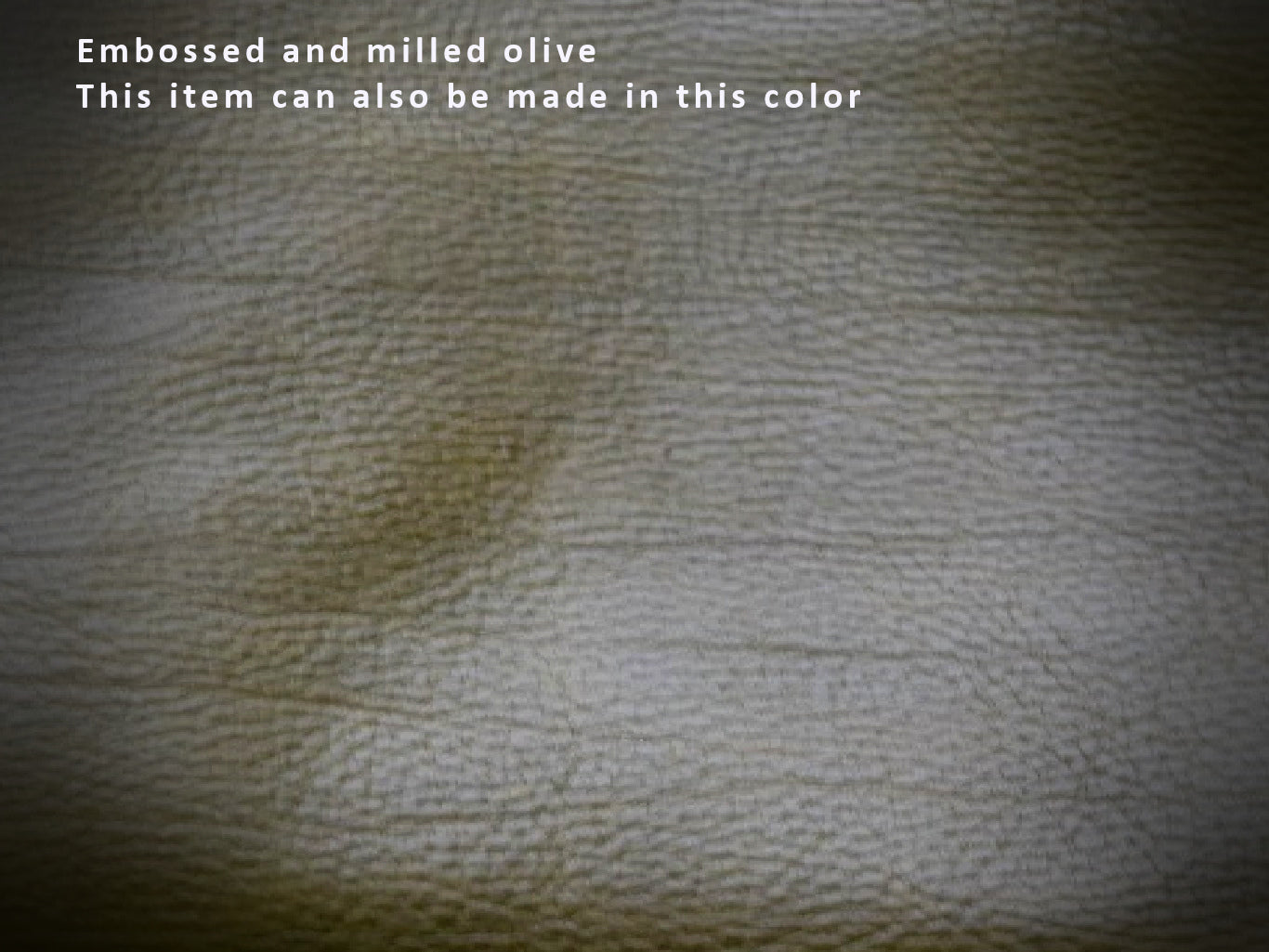 Long Wallet
Outside Style:
Quilted (Hand Tooled)
Hand Made In Tennessee
Experience luxury and convenience with the handmade Long Wallet! Crafted from full grain American vegetable tanned leather and available with a quilted back (at no extra charge) by hand in east Tennessee.  This robust tuck lock closure wallet contains seven pockets, four card slots, a large, zippered pocket and two hidden pockets, so you can store all your cards, cash and coins securely. Enjoy the amazing range of available colors and polished exposed edges. Make a statement with the wallet that offers ultimate comfort and style.  Available in twenty-one (21) colors.

We almost exclusively use full grain vegetable tanned leather from one of the world's top tanneries.  Want to know why?  Click here
We suggest that our products are an incredible value when all things are considered.  Want to know why? click here
Closed is 3.5 inches (89 mm) high, 8.5 inches (216 mm) wide and 3.5 inch (89 mm) deep.  Expanded 8.5 inches (216 mm) wide, 7.5 inches (190mm) high and 1.5 inches (39 mm) deep.

High quality leather may require periodic maintenance. As the leather may become dry or dirty in normal use. We recommend a high quality leather balm to clean and condition. There are many available to choose from. We use and recommends Smith's Leather Balm which you can find in the accessories collection on our site. Smith's Leather Balm is natural and only made from organic cocoa butter, organic beeswax and 100% Pure Sweet Almond Oil